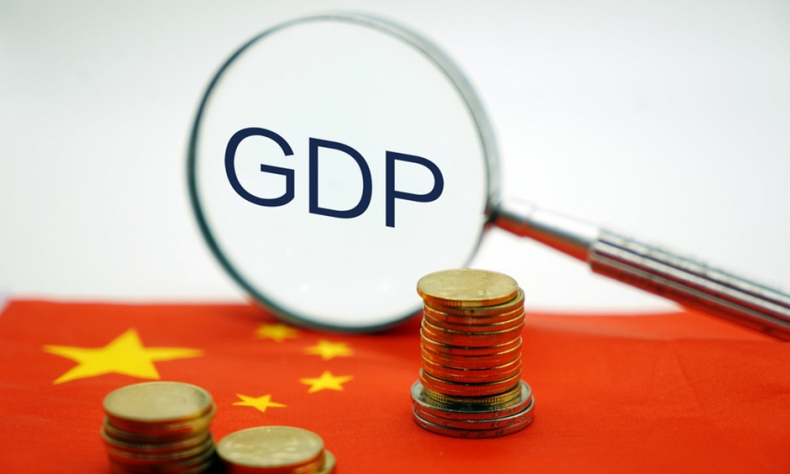 6-6.5% GDP Growth Target Chiming with High-quality Development
Find out foreign media's views on China's GDP growth target for this year, China's chasing for higher-quality growth, how will Chinese economy deal with the mounting pressure, and China's contribution to world economic growth.
China pursues higher-quality development amid mounting uncertainties in the international economy. The country has set its gross domestic product (GDP) growth target for 2019 at between 6 percent and 6.5 percent, according to the government work report delivered by Chinese Premier Li Keqiang Tuesday morning at the second session of the 13th National People's Congress (NPC).
China's economy outperformed the official 2018 goal of "around 6.5 percent" by expanding 6.6 percent. A range target was also set for 2016 at 6.5-7 percent.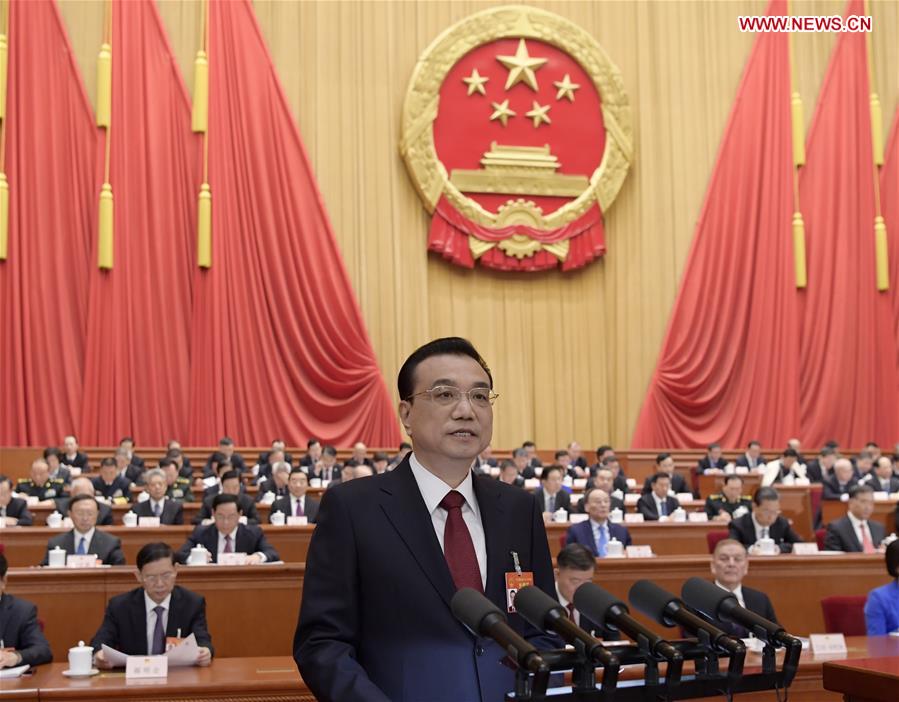 China Focus interviewed Jaime Flor Cruz, former CNN's Beijing Bureau Chief and correspondent, Matthias Müller, Neue Zürcher Zeitung correspondent, Euclydes Amadeu, journalist of National television of São Tomé and Príncipe, and Hisham AbuBakr Metwally, First Economist Researcher under Egypt's Ministry of Foreign Trade and Industry.
Find out foreign media's views on China's GDP growth target for this year, China's chasing for higher-quality growth, how will Chinese economy deal with the mounting pressure, and China's contribution to world economic growth.
The GDP Growth Target of 6-6.5% Is Reasonable
Last year, China's main economic indicators were kept within an appropriate range and its GDP grew by 6.6 percent, exceeding 90 trillion yuan.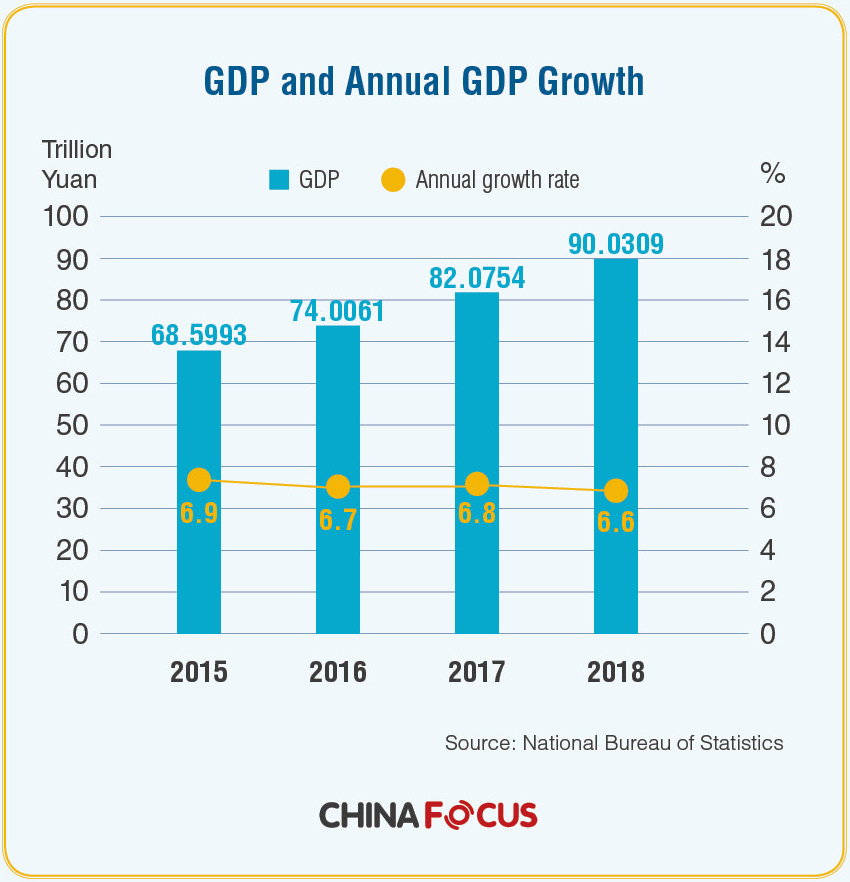 This year is the 70th anniversary of the founding of the People's Republic of China, and it will be a key year for the country to achieve the first centenary goal of building a moderately prosperous society in all respects by 2020.
The target of 6-6.5% represents the government's aim to ensure stable economic performance, according to the report.
"This is the first time in my memory that China has set an annual growth target within a range instead of a specific percentage figure," Cruz told the reporter. It was short-sighted to be obsessed with high growth rate because it won't be sustainable. Besides, this single-digit growth rate is not the same as the double-digit growth of 20 years ago since the economic base is now much bigger.
The number itself is not a big surprise, and 6-6.5% is quite reliable. So I think the first half of the year would be quite difficult for China, but the condition might get better after the second half, Müller told China Focus.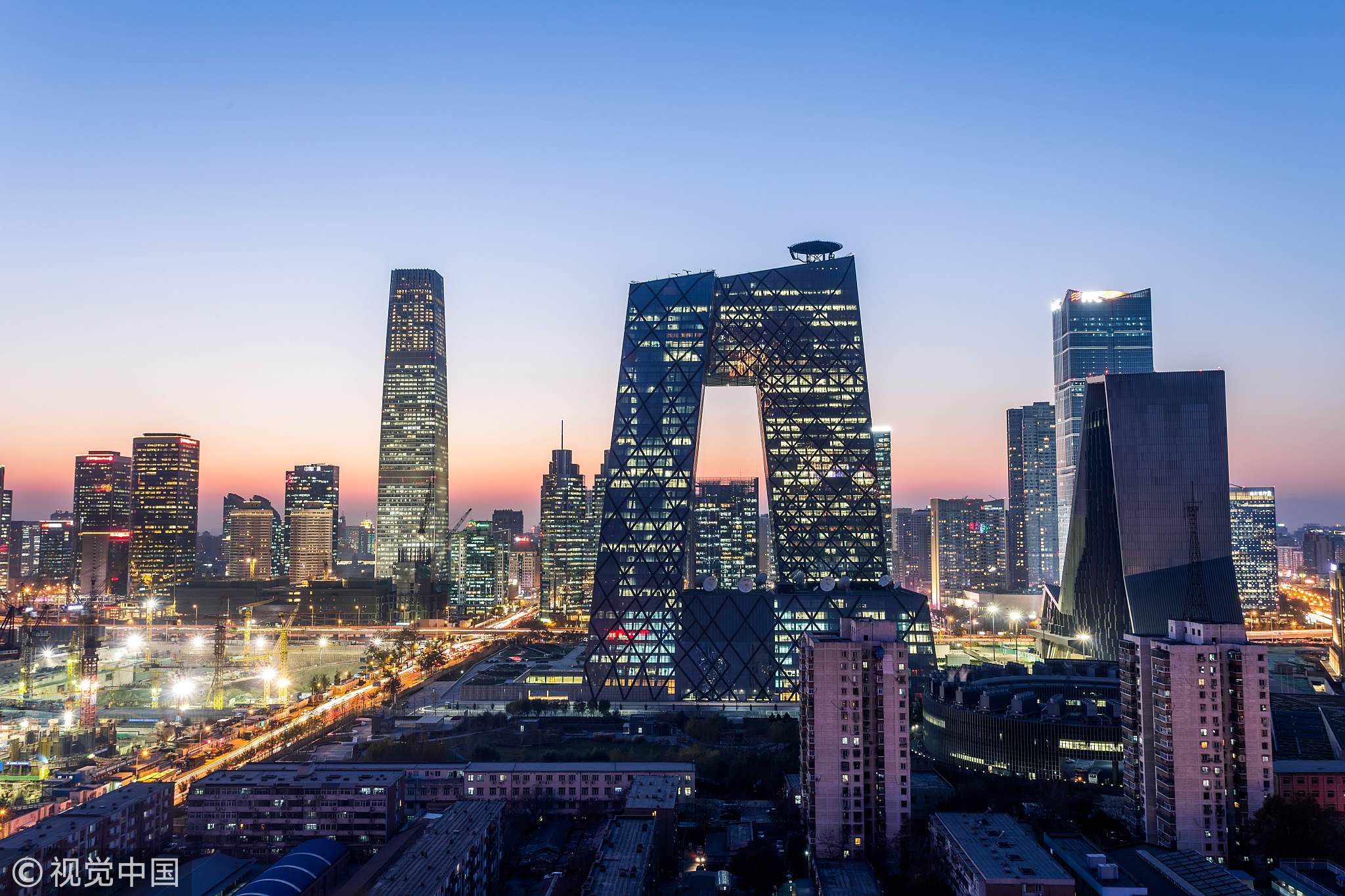 This target is good for this year. I have listened to Premier Li talking about all that has been accomplished last year, and the mottos for this year, like technology, fighting against the poverty, help the administration, businesses, investing in enterprises, and fighting against the environmental pollution…(these) project many things. This is a demonstration that China is taking every word from every single one of our people in the world, says Amadeu.
China to Work for Higher-quality Growth
China is still and will long remain in the primary stage of socialism, and it will continue to be the world's largest developing country. As the report states, development is of paramount importance and should be sound and of a higher quality.
This year's GDP growth target chimes with the nation's aim of promoting high-quality development, is in keeping with the current realities of China's development, and is aligned with the goal of completing the building of a moderately prosperous society in all respects, according to the report.
The key concern being, will the economy grow fast enough to create new jobs—some 10 million a year—and generate value and revenue so that people can continue to be satisfied and happy. If not, there will be social instability. The 6-6.5pct growth suits China's avowed preference to seek quality growth, not just quantity, according to the former CNN reporter.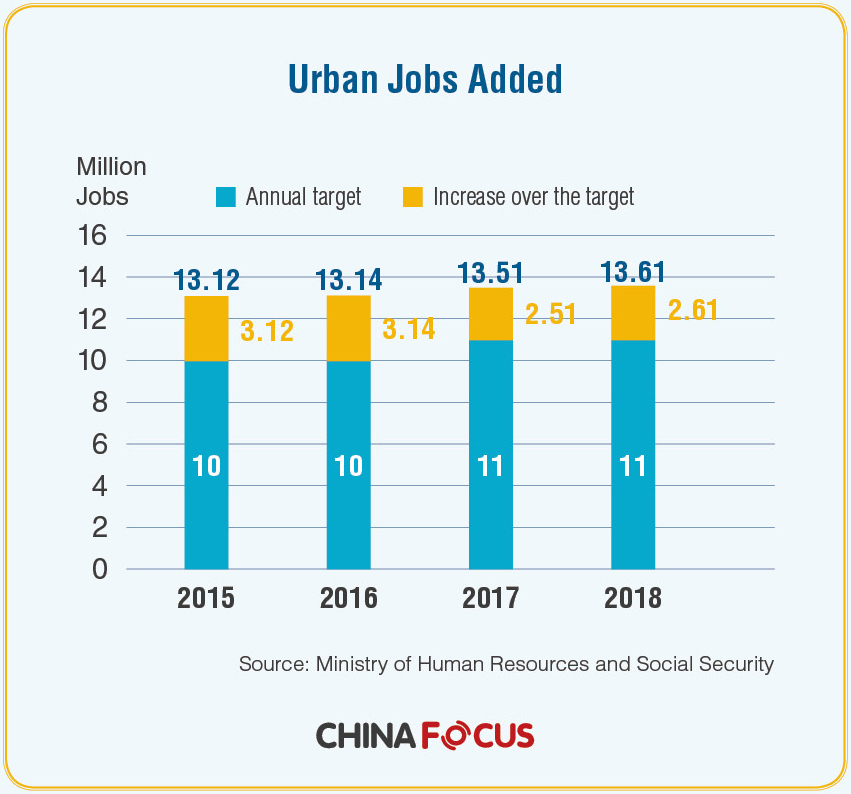 "It is a logical choice for China. The labor costs are rising quite rapidly, so you have either the choice to keep producing low-quality stuff like shirts and so on." Says Müller. He believes that China must offer good, higher quality products, and for that the country requires innovative and qualified staff.
Under the Mounting Downward Pressures China to Maintain Strategic Focus
In the context of the international environment, the world has faced unprecedented changes in the past century. In this condition, "we must maintain strategic focus and carry out work in accordance with the goals and plans already set".
Domestically, downward pressure on the Chinese economy also continues to increase. China must adopt the policies and measures that ensure stable expectations, stable growth, and structural adjustments, according to the report.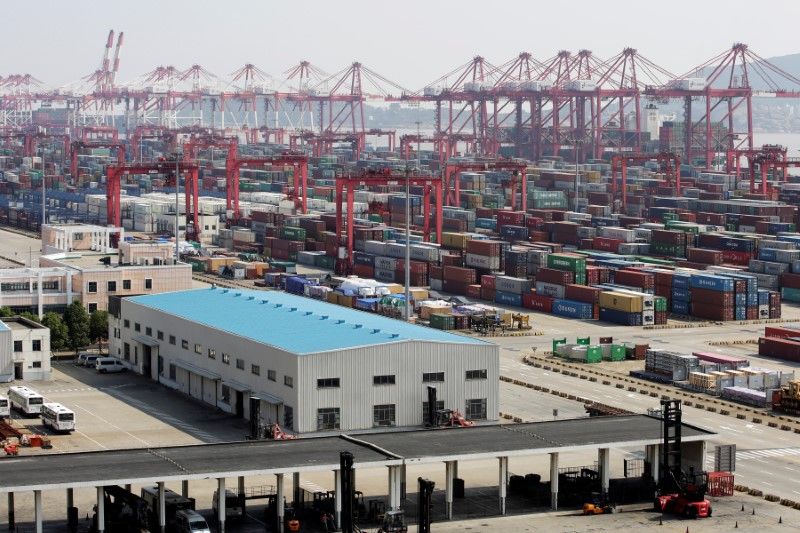 China faces downward pressures both at home and external. The growth will depend on how China can deal with those challenges. It makes pragmatic sense to set the growth rate at 6-6.5pct, given the many uncertain and unpredictable factors in and outside China which may affect growth, says Cruz.
"China has shown a deep understanding of the challenges it faces," says AbuBakr. Hence, the conversion from export-oriented mass industrial production to local consumer demand-driven economy and high-tech innovative products and booming service sector. With this new economic restructuring, China is preparing itself for the new growth model, and this new model can absorb any outside pressure.
China's Contribution to World Economic Growth Under Complex Global Challenges
The year 2019 started against a backdrop of rising risks with economic activities receding in most parts of the world. The latest <World Economic Outlook> published by the International Monetary Fund on Jan. 21, 2019 revised its estimate of world GDP growth to 3.5 percent for 2019, compared to 3.7 percent in 2018.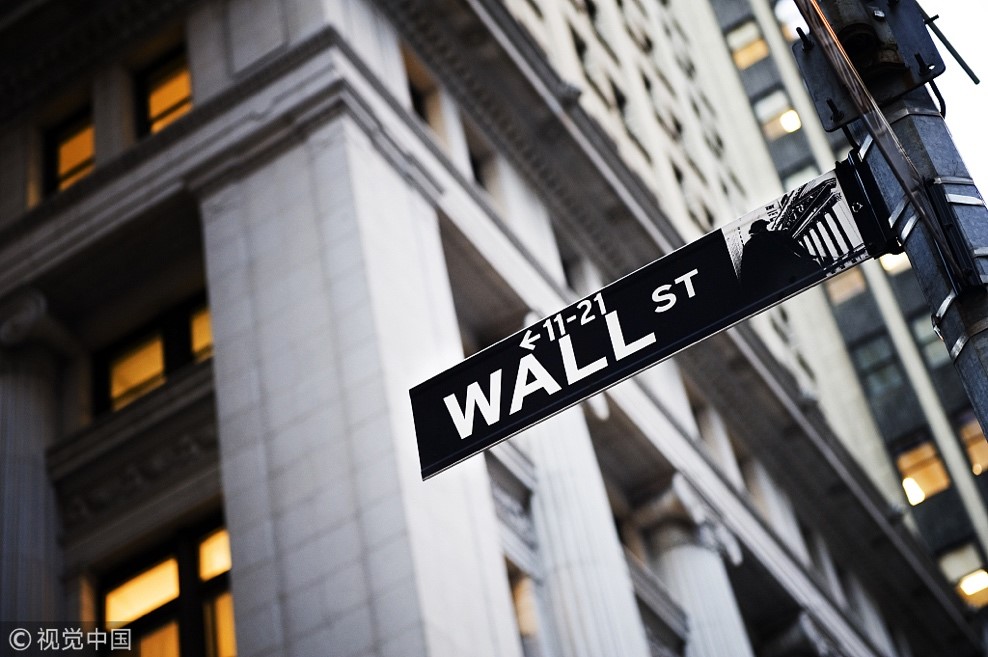 China's economy is closely linked to the global economy, through commerce and trade, manufacturing and finance, tourism, etc. China's economic growth or decline will have a direct impact on the global markets, says Cruz.
About one-third of the world growth is striven by China. The world is highly dependent on China nowadays and China is also dependent on the other side of the world. We live in a globalized world. It must be multilateralism, and that's the right way to answer the struggles we have to fight, says Müller.
"I have seen many contributions of China to the world in multiple areas. Even in my country, China has been investing in agriculture, health, education, social activities, etc. These are the contribution that all countries need, and China has been doing this for many countries," says Amadeu.