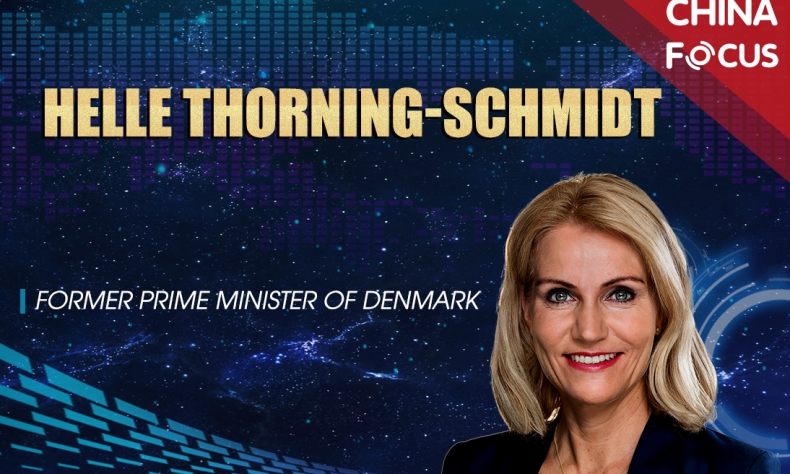 Former Danish PM: Chinese Investment in Denmark Welcome
"Denmark was among the first Western countries to establish diplomatic relations with the People's Republic of China and was also among the Northern European countries that established a comprehensive strategic partnership with China."
"Oh my God", is the phrase used by former Danish Prime Minister Helle Thorning-Schmidt to describe China's development. She's not exaggerating. Since coming to China for the first time in 1986, Thorning-Schmidt has witnessed firsthand how China has become a completely different country.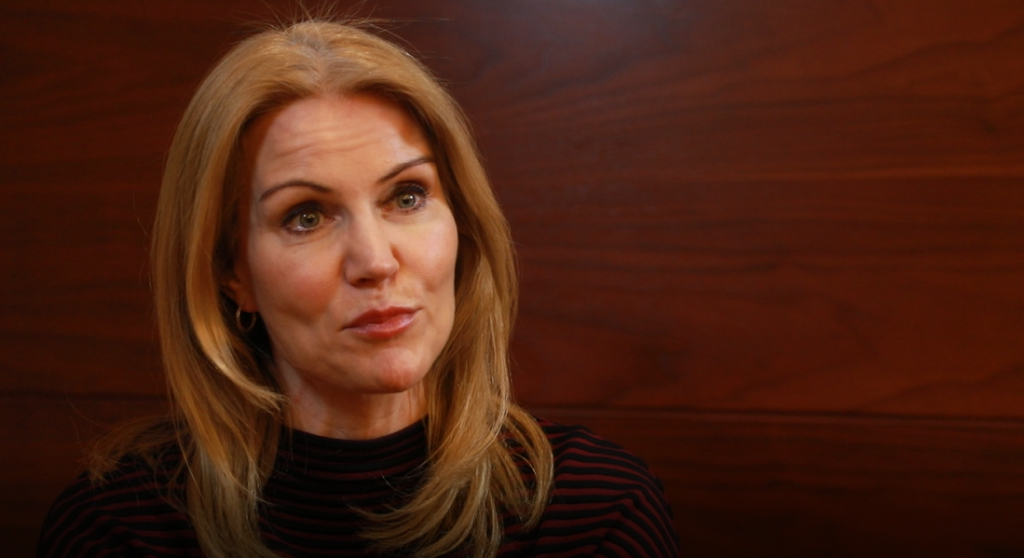 Thorning-Schmidt paid a State visit to China on September 12-14, 2014. Chinese President Xi Jinping met with her at the Great Hall of the People in Beijing. Both sides agreed to strengthen political and commercial ties for fruitful cooperation in a wide range of fields.
Denmark was among the first Western countries to establish diplomatic relations with the People's Republic of China and was also among the Northern European countries that established a comprehensive strategic partnership with China.
In an exclusive interview with China Focus, Thorning-Schmidt revealed what she thinks makes China, China, how the country can lead in global institutions and why she hopes the groundwork she laid for China-Denmark relations when she was prime minister will continue to grow.
China Focus: What changes have you seen in China?
Schmidt: Oh my God. Just walking around in Beijing, it's a completely different country. And I remember coming back a few years ago as a tourist with my family and really realizing that China has changed.
An interesting thing is how much we are adopting one another's cultures and there's a lot of Western brands here now, which you didn't see at all back in the 1980s and 1990s. But also, there's still the philosophy, the thinking, the special characteristics of China. That makes China China. So, I think that mixture is very clear now.
China Focus: In which fields would you like to see more opening-up in China?
Schmidt: I hope that China will open up completely to foreign investment. It's important that there is complete reciprocity for those who welcome Chinese investment. In some European countries, there should be complete reciprocity in that area as well.
I also hope that China achieves even greater integration into global financial markets because I think these things are important, and I'm always hoping that along with its great power, China can take on more responsibilities in its work with international global institutions.
China Focus: How do you view China-Denmark relations?
Schmidt: I've always been personally very fascinated with China. I came to China for the first time in 1986 and spent a few months here, traveling around because I always thought that this amazing nation was one you should partner up with and be friends with. I continued that approach when I was prime minister myself.
We had the first State visit ever from a Chinese president to Denmark. I also came back to China a few times as prime minister, which was very fruitful because we appreciate the engagement.
We don't always see things the same way, so there can be disagreements. But I really feel that dialogue is the best way to solve disagreements and that's why I have always felt that China is a partner. We share the same planet, the same globe. So, we need to partner up and we are interdependent.
I hope we can go from strength-to-strength. Denmark and China have always had a very close relationship. And Denmark was one of the first countries to recognize the new China.
We welcome Chinese investment in Denmark. And I believe the Chinese government does that as well. I'm seeing different tones in Europe right now and I hope that the Chinese will reach out a hand and try to further the deepening of our relationship and understanding of China in the West.