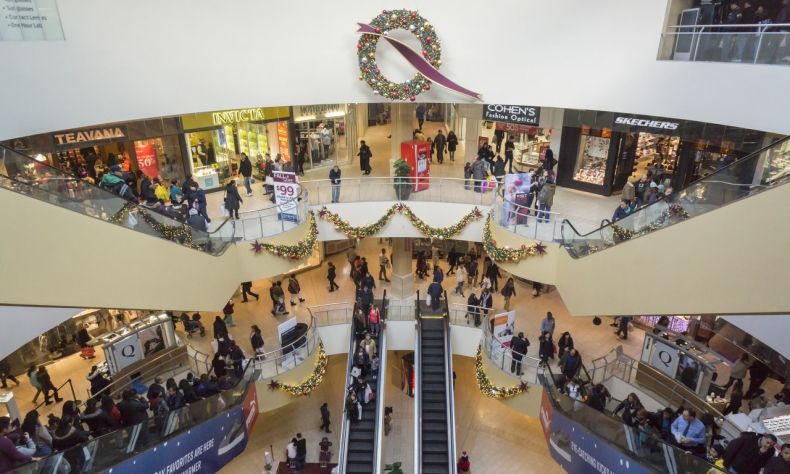 Rapid Growth of Chinese Consumer Spending Benefits Foreign Businesses
The pattern is in line with the Chinese government's focus on shifting the national economic model from investment-led to become consumption-based. 
The week-long holiday period during the Spring Festival, when people across China enjoy family reunions and spend heavily on travel and recreational activities, is famously known as the "Golden week."
Recent data released by the Ministry of Commerce show total spending on retail and catering services during this year's golden week, topped 1 trillion yuan (US$147.41 billion) for the first time, being 8.5 percent more than the 926 billion yuan spent during the same period last year.
The 2019 Lunar New Year brought good luck to a wide range of businesses, including those engaged in entertainment, traveling and dining. This is always a big season for moviegoing, and box office revenues this time exceeded 5 billion yuan.
In addition to shopping malls, restaurants and cinemas and theaters, airline companies and travel booking websites such as Ctrip also enjoyed a fair share of the pie. The China Tourism Academy reported the number of domestic trips made by Chinese reached 415 million, a 7.7 percent year-on-year increase. Their spending on these trips amounted to almost 513.9 billion yuan (US$76.2 billion), 8.2 percent higher than last year.
Meanwhile, Xinhua News agency reported 7.22 million personal trips outside the Chinese mainland were made during the holidays, up 16 percent. The top destinations were Thailand, Japan, Vietnam, South Korea, Singapore, Malaysia, the U.S., Hong Kong, Macao and Taiwan.
However, this wasn't the end of the spending, because the Spring Festival break also saw an increased sales volume of items related to home interiors, electronic household appliances, and imported food items.
JD, an e-commerce giant, revealed its total income from sales between Feb. 3 and 8 rose 42.74 percent year-on-year. The top three items were smartphones, computers and household appliances. The company further stressed the increasing inclination of Chinese consumers towards the diverse range of products with high quality.
Leading bank card operator China Union Pay said Chinese consumers carried out total transactions involving around 1.16 trillion yuan during the Lunar New Year, up almost 71 percent year-on-year.
The National Bureau of Statistics reported that local consumption over the last few years has increased drastically, becoming the biggest driver of the Chinese economy. The market research firm, eMarketer, in its report earlier this year, showed China will surpass the U.S. to become the biggest retail market in the world by the end of this year. Total retail sales are projected to reach US$5.6 trillion (up 7.5 percent) compared to American figure of US$5.5 trillion (a 3.3 percent increase).
In 2018, domestic consumption contributed almost 76 percent of national economic growth, almost 18 percent higher than 2017. This pattern is in line with the Chinese government's focus on shifting the national economic model from investment-led to become consumption-based.
Moreover, the key factors propelling this consumption spree are a burgeoning middle-class, pervasiveness of Internet and smartphone use, the strong continuation of opening-up and reform policies, and recent tax cuts.
Relevant data shows the urban population has grown from just 19 percent of the total population in 1980 to almost 58 percent in 2017. Also, the Internet penetration rate has seen a fivefold expansion from the level of just 10.5 percent recorded in 2006.
Furthermore, the Chinese government has been providing a conducive environment to foreign businesses for producing and selling products in the local market. For example, the first China International Import Expo was held last year, designed to create opportunities to increase the country's imports and provide greater market access to foreign firms, thereby achieving a balanced trade relationship with the world.
This has improved the availability of global products for Chinese consumers. Moreover, a recent tax cut for individuals which boosted disposable income has also helped to generate increased consumption.
The current trends, therefore, indicate a further economic growth momentum of China in 2019. It is also clear that a combination of the opening-up policy, a continuous increase of business with other economies and a rapidly swelling local consumer market is propelling China to become the world's biggest market in products and services.
This will strengthen China's position as the land of immense opportunities for global businesses.
Rachana Gupta is a China Focus columnist, an expert author of Ezine Articles and an active blogger and poetry writer.
Source: China.org.cn