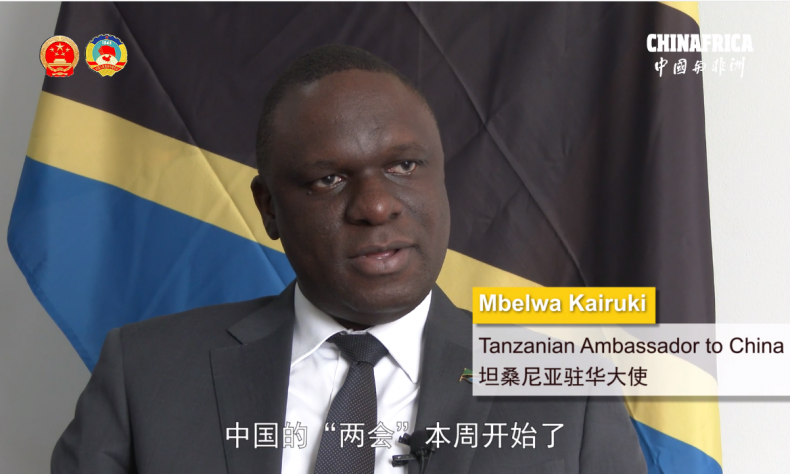 Tanzanian Ambassador Mbelwa Kairuki at the Two Sessions
The annual Lianghui, or the Two Sessions of the National People's Congress (NPC) and the National Committee of the Chinese People's Political Consultative Conference, is not only a political landmark in China, but also a window for international personages to learn about China. On March 5, Tanzanian Ambassador Mbelwa Kairuki was invited to the opening of the Second Session of 13th the NPC. He heard the Report on the Work of the Government delivered by Chinese Premier Li Keqiang.
On March 8, Mbelwa Kairuki sat down with ChinAfrica and shared his views on the Lianghui. For him, the key message was people-centered, addressing the issues of concern to the people.