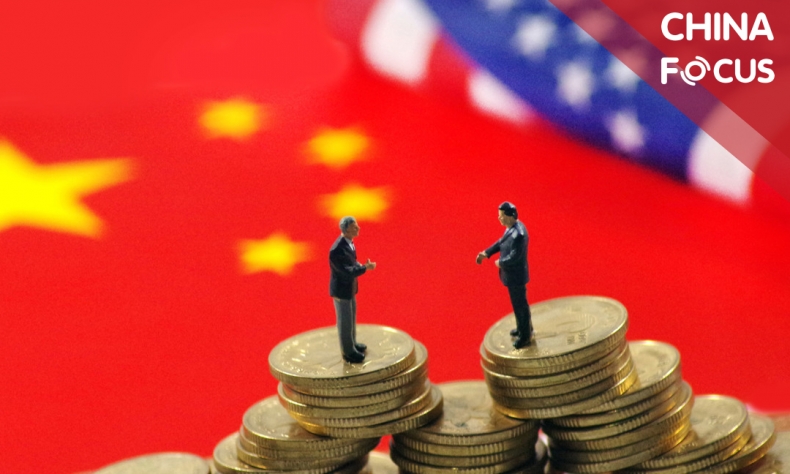 What will China-U.S. Relations Look Be Like in the Next 40 Years?
On June 2, 2019, the State Council Information Office issued a white paper to provide acomprehensive picture of the China-U.S. economic and trade consultations, present China's policy position on these consultations, and criticize the U.S. unilateralismand protectionism as well as its backtracking on Sino-U.S. trade talks.
The escalating economic and trade frictions and the recent crackdown by the U.S. on Chinese enterprises have brought unprecedented challenges to China and the U.S. 2019 mark the 40th anniversary of the establishment of diplomatic relations between the two countries, but also a crucial year in dealing with China-U.S. trade. Can China and the U.S., two major countries that have gone through 40 years of ups and downs together, weather the impact of a trade war? How do we view current China-U.S. relations? In the next 40 years, what will China-U.S. relations be like?
New Problems in China-US Relations
After U.S. President Donald Trump took office in 2017, China-U.S. relations faced many uncertainties. At the end of 2017, the White House released its first National Security Strategy Report since Trump assumed office. The report mentions China 33 times, arguing that China is a revisionist power and an adversary of the U.S. In 2018, the US provoked the largest ever trade war against China, and it toughened its stance on the Taiwan issue.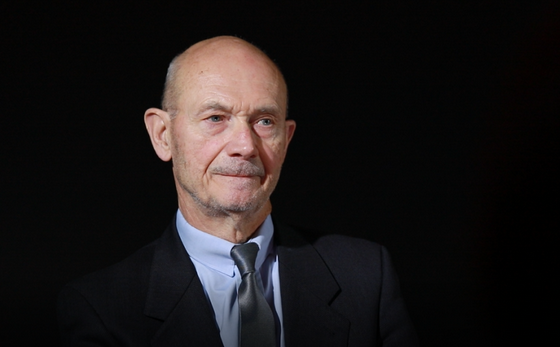 "I think the U.S. stance regarding China has fundamentally changed with Donald Trump's presidency," said former WTO Director-General Pascal Lamy. But what is even more worrying is that the change in the U.S. stance toward China may not have been caused by Trump alone.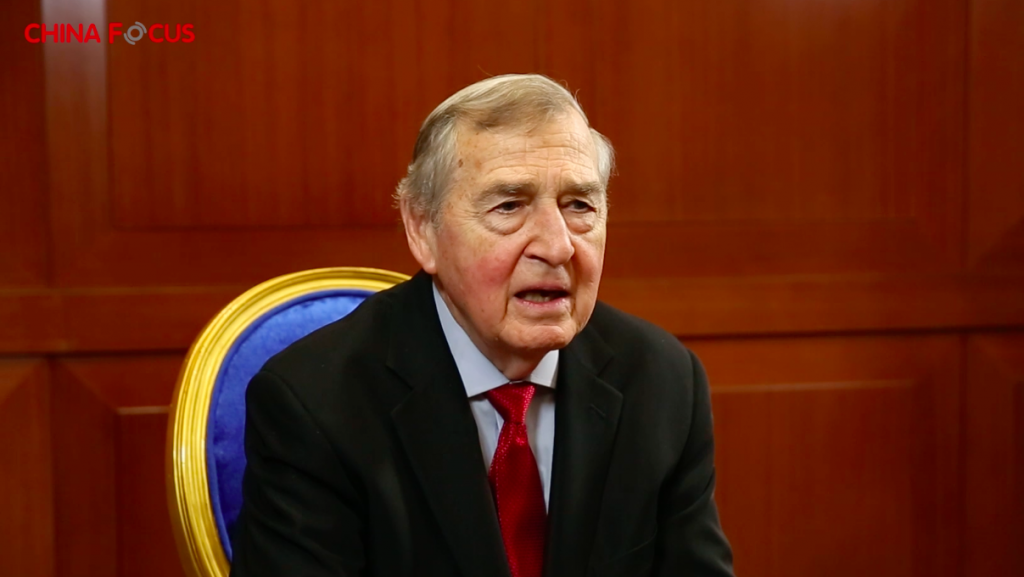 Graham Allison, a prominent U.S. expert on international issues and the dean of the Harvard Kennedy School, believes that in the U.S., it's not just about Trump. The entire American political class and in fact the policy of the entire class has undergone a drastic change.
"The situation was turned upside down as a country that for two decades was named America's strategic partner was now named America's strategic adversary," Allison said.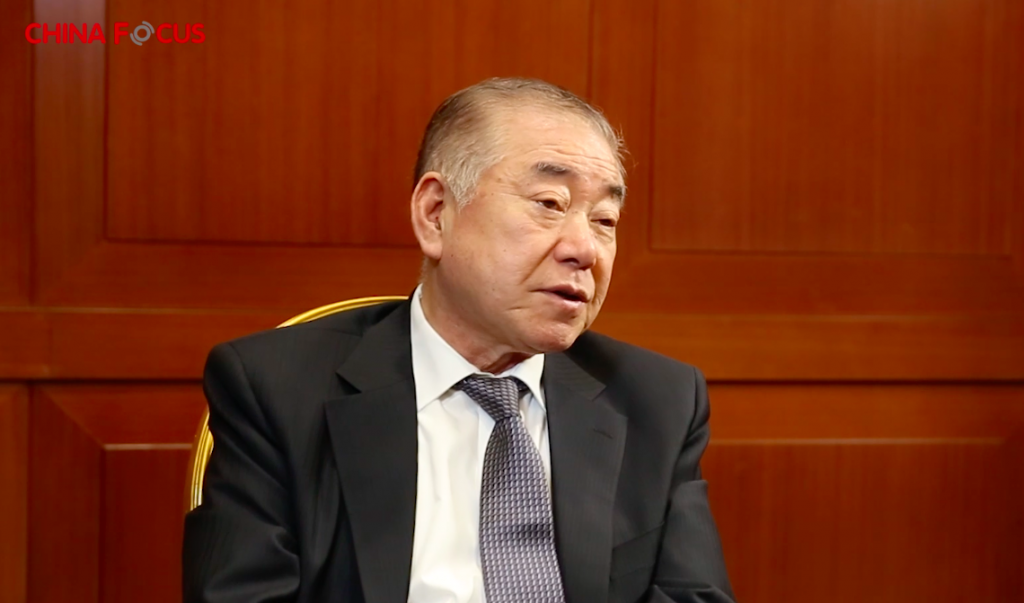 The new frictions between China and the U.S. not only worry people with wisdom in the two countries, but also make other countries concerned. South Korean Presidential Special Assistant Moon Chung-in said, "If China and the US are on a collision course, then South Korea will be in a very difficult position because we are an ally of the United States, but at the same time, we are a strategic partner with China. We would be very much sandwiched between the two countries, which is why we hope China and the U.S. can maintain good relations."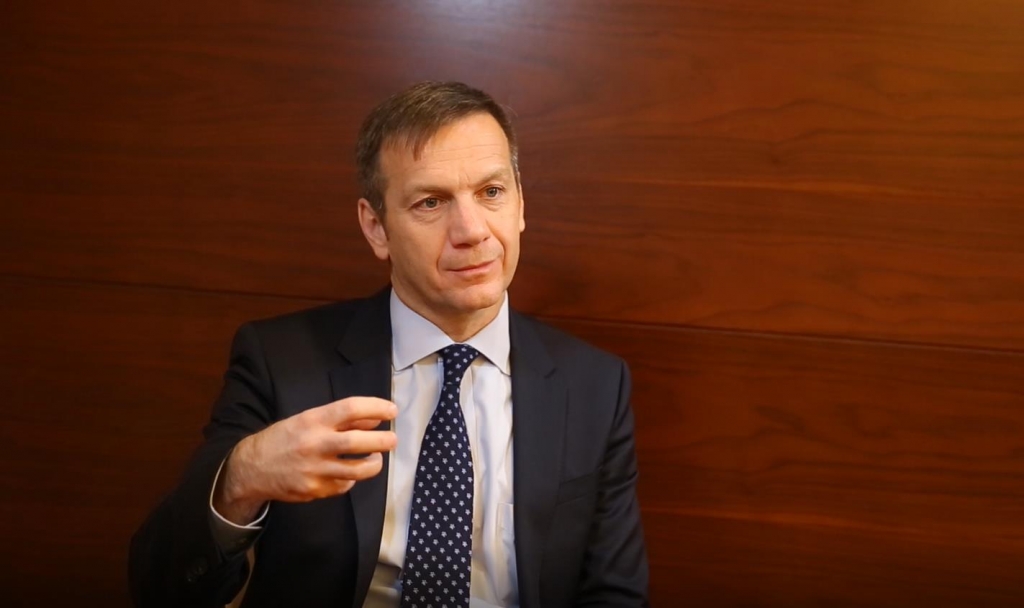 Gordon Bajnai, former Prime Minister of Hungary, explained that, "Both ourselves and those who advise us should have the wisdom to overcome these difficulties, and avoid simply shutting down, so as not to escalate conflicts or everyone will lose."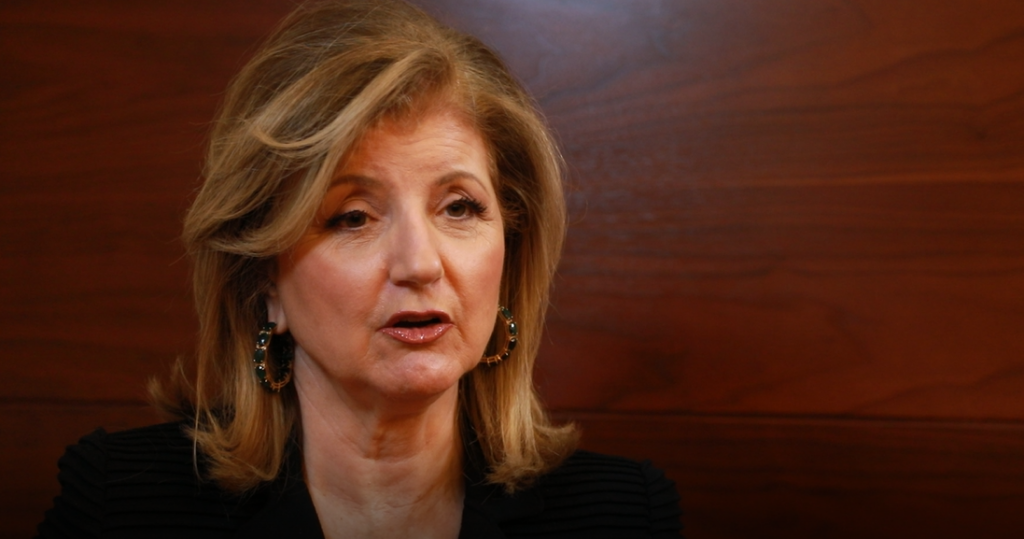 Arianna Huffington, founder of the HuffPost in the U.S., told China Focus: "I believe this is the moment when wise leadership is needed more than ever, because the leaders of both countries have become exclusively reactive. This very difficult historic moment will prove hard to manage."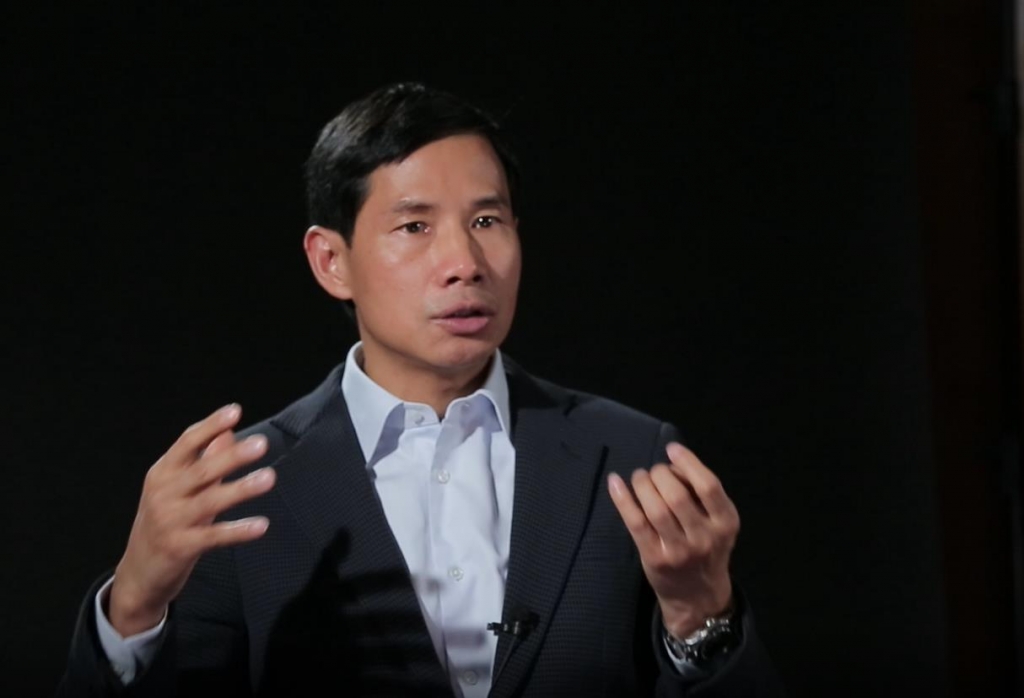 Hu Zuliu, president of the Primavera Capital Group, explained that, "In today's world, it is essential for China and the U.S. to find a way, no matter what their differences are, to work together as constructive partners instead of Cold War adversaries, because China-U.S. relations hold the key to peace and prosperity for the entire world."
Is the "Thucydides Trap" a False Proposition?
In 2012, professor Graham Allison wrote an article in the Financial Times and for the first time put forward the concept of the "Thucydides Trap" as it pertains to China and the U.S., which led to heated discussions. In an interview, Allison elaborated on his views: "We're drifting, just as you said, to the Thucydides dynamic that I wrote about in my book. What we're heading toward is not just a new Cold War, but a real war."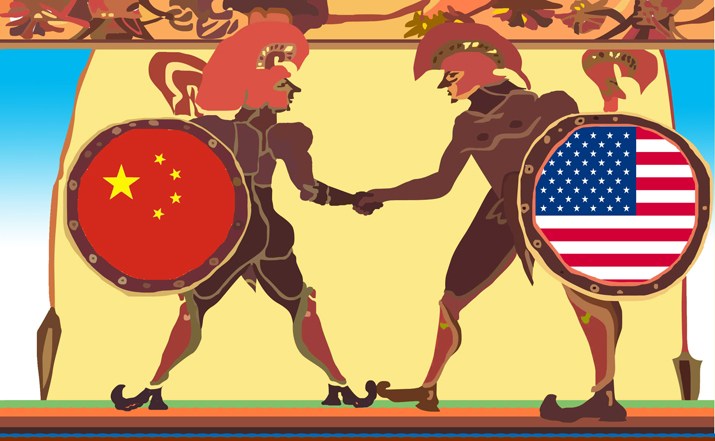 Allison told China Focus that the Trump Administration has no clear strategy for current China-U.S. relations. At present, both sides are exploring new ways forward and trying to find new strategic concepts for relations, which is not easy but very necessary.
However, some people do not believe in the "Thucydides Trap" analysis. Neil Davidson, a member of the House of Lords in the U.K., believes that the war between Athens and Sparta that the "Thucydides Trap" refers to occurred too long ago to be applied to any analysis of current China-U.S. relations.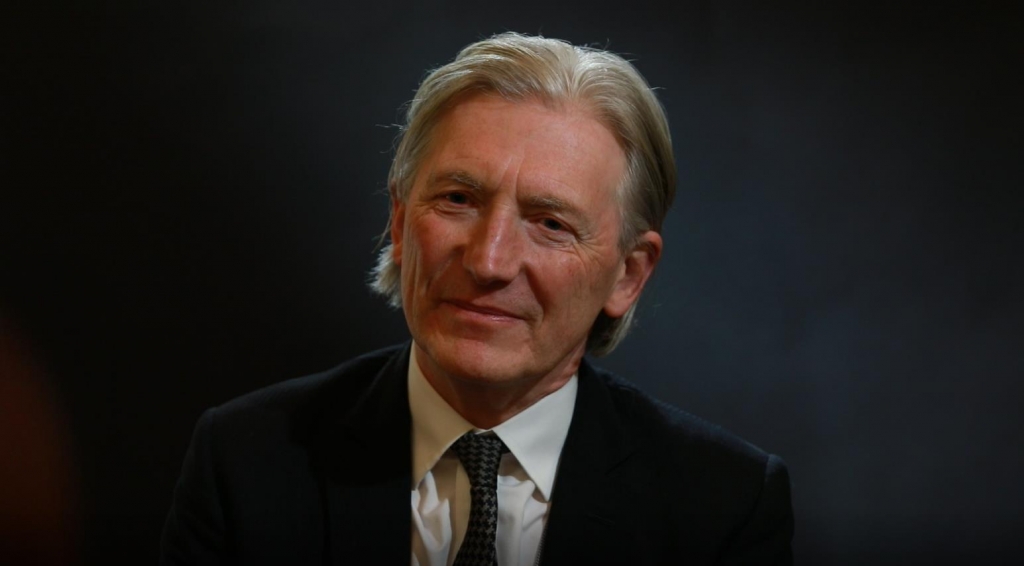 "Because of globalization and because of these interlinks, the two nations have to live with conflict," Davidson said. "I've looked at some of the studies based on this, and I have seen all the examples where there have been wars. But when you actually look at these examples, they are not anywhere applicable to the present day. We do not live in times in which people want to go to war, regardless of how aggressively some people may speak."
The Rise of China and the Future of China-U.S. Relations
Is the rapid rise of China worthy of U.S. concern? Will China, which has grown in strength, become a threat to the U.S.?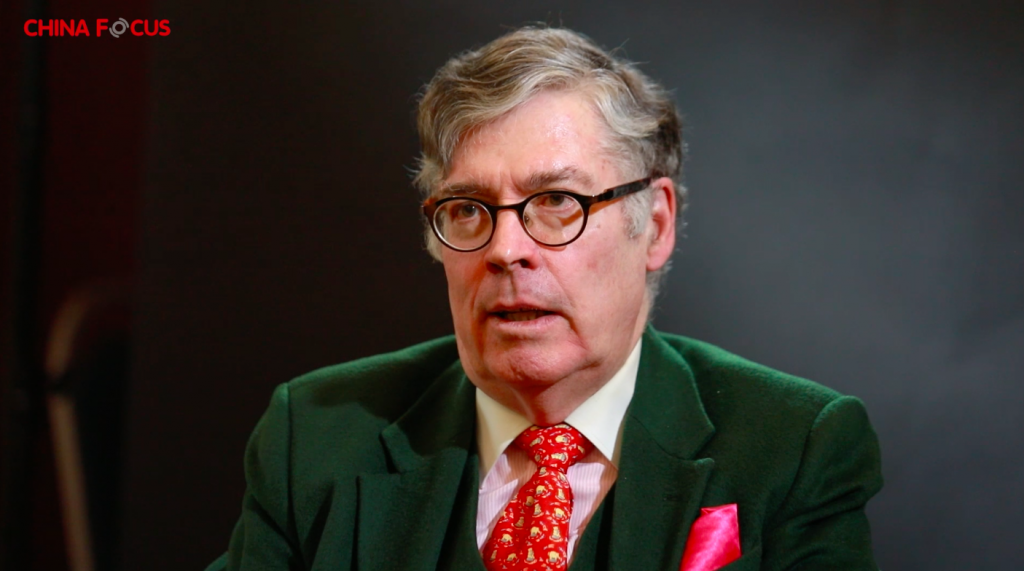 John Milligan-Whyte, Executive Chairman of the America-China Partnership Foundation and the Center for U.S.-China Partnership Relations, thinks that the U.S. should not regard China as a threat because in a sense, China will never start a war. If the U.S. becomes the world's second largest economy, there remain 200 other countries in the world. Having the second largest economy is not exactly a failure. China has the second largest economy today and yet it may still be 100th in terms of per capita wealth.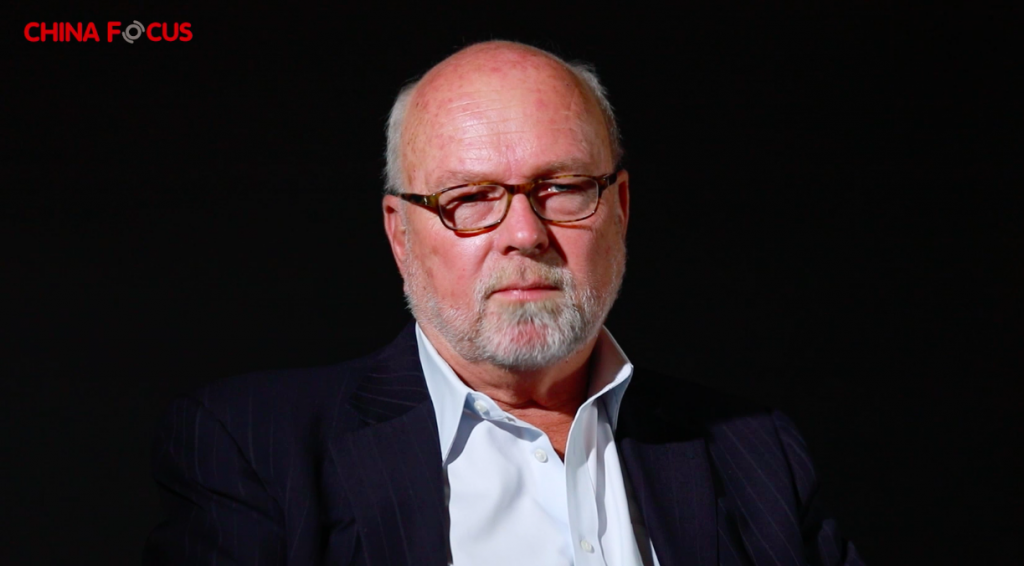 "I don't think China is a threat to the U.S.," said Nathan Gardels, senior adviser to the Berggruen Institute. "When Chinese reports indicated that the Chinese economy had slowed down, the American stock market also took a deep dive, because if China's economy is damaged, the American economy is also damaged. China needs the world to grow and the world needs China to grow."
U.S. California State senator Robert Hertzberg explained that China has never invaded any other countries in its history.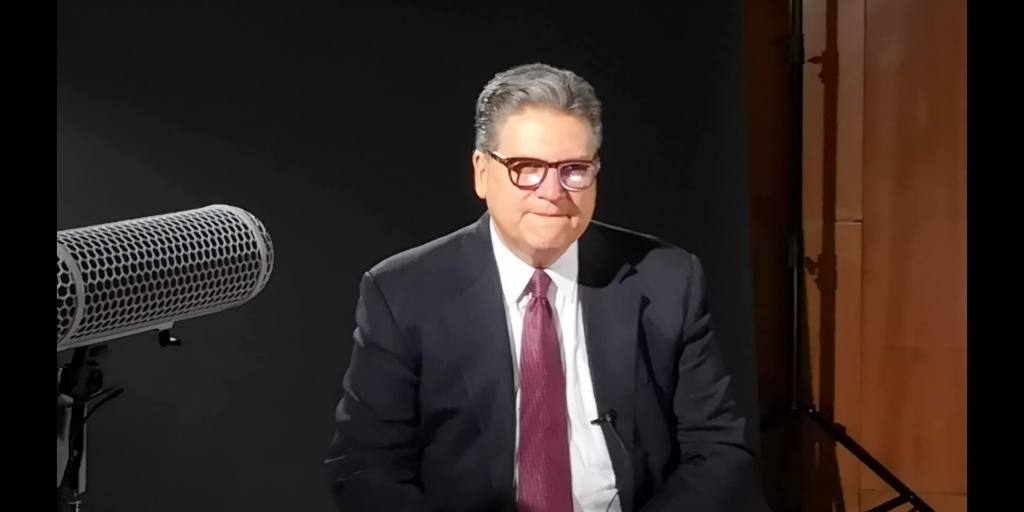 "Now, economically, China needs to protect its people," Hertzberg told China Focus. "Just like I need to protect my people in California. There have been challenges recently, but I also take the long view. And it's beneficial to all of us to work together in harmony and to think deeply about how we meet these challenges."
In terms of the future of China-U.S. relations, Dai Min, president of the America-China Partnership Foundation and the Center for U.S.-China Partnership Relations, argues that the rise of China is unstoppable.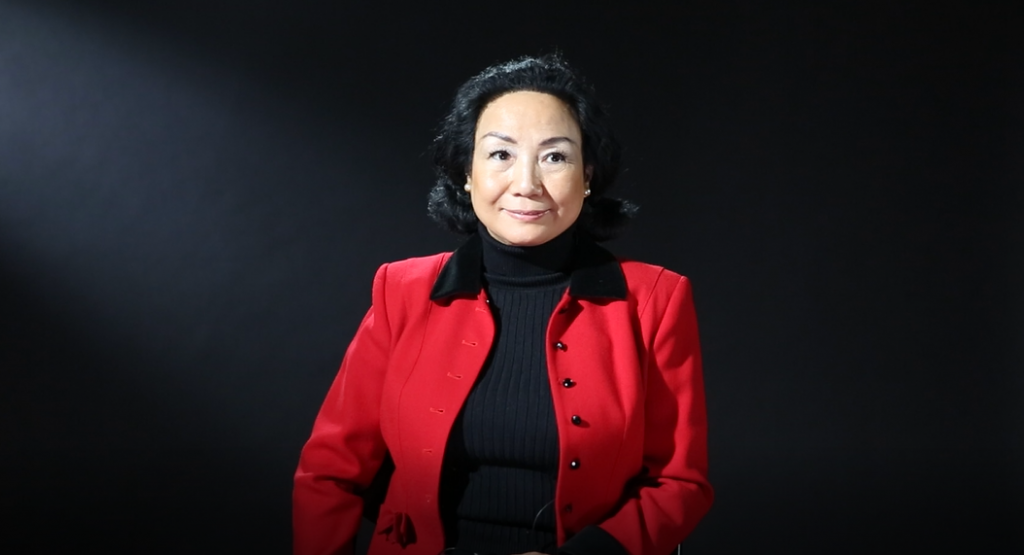 "We think in the 21st century, the U.S. and China will have to coexist peacefully to have balanced economic and national security interests," Dai explained. "In this way, the world will be in peace, and in this way, the U.S. and China will both get benefit. Otherwise, they will risk destroying everything that the world has accomplished since WWII."
Editor: Yuan Yanan, Dong Lingyi