Action Needed to Halt Hong Kong's Slide into Technical Recession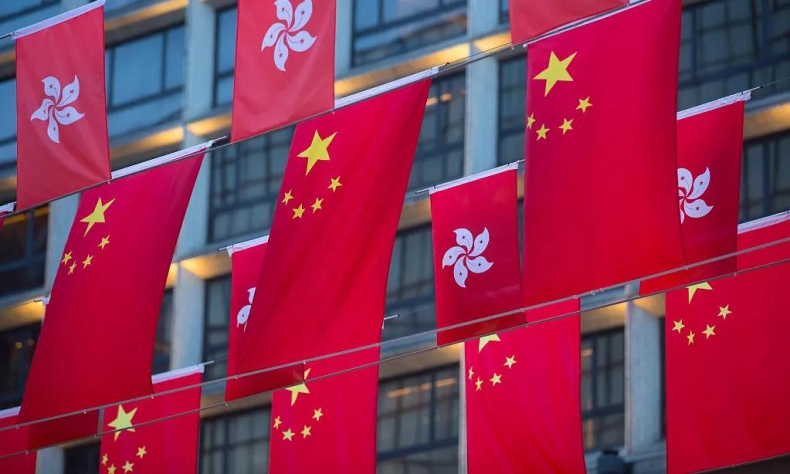 In truth, the damage had already been done.
Hong Kong is starring "into the abyss", according to the city's Chief Executive Carrie Lam. After another week of mass disruption and increased violence, this time played out most violently at the city's international airport, the government in Hong Kong faces enormous pressure to bring the city quickly back under law and order.
The fallout from 10-weeks of protests has considerably impacted Hong Kong society, including its economy.  The city's tourist industry, housing sector and investors have all reported substantial economic problems because of the disruption, raising the warning that the Special Administrative Area could be heading for a technical recession.
Tourism Stuttering Since Protests Began
The sight of broken luggage trollies, smashed windows and destroyed signage after the violence at Hong Kong International Airport on Tuesday, would have done little to install confidence in tourists and businessmen visiting Hong Kong. But in truth, the damage had already been done.
Secretary for Commerce and Economic Development Edward Yau Tang-wah declared last Thursday that July's tourist numbers had dropped significantly since protests started, from 1.5 percent at the start of July to 26 percent by the end of the month.
Chinese mainland tour groups, whose tourists constitute the largest visitor group to Hong Kong and contribute significantly to an industry worth 5 percent of the GDP, have dramatically fallen. Hong Kong Tourism Association Executive Director Timothy Chui Ting-pong says business dropped in late July by as much as 50 percent.
A survey conducted by the Federation of Hong Kong and Kowloon Labour Unions also showed their impact, reporting that almost 1,000 tour-guides and other industry professionals have experienced business declining by an average of 74 percent, with others (42 percent) claiming a drop of as much as 90 percent. In total, 100 tour operators said that they conducted no tours in June and July, when given the time of year, they should be fully booked.
Just as tourists from China's mainland are being deterred by pockets of violence, so too are international ones. The United Arab Emirates (UAE) became the latest country to up-scale its travel warning to Hong Kong, joining 29 other countries including the U.S., Canada and the U.K in issuing travel warnings as the environment becomes more and more hostile.
Koby Soon, thirty-three from Canada, transferred through Hong Kong on his return to northern China on Thursday. Despite the airport returning to normal service, the scenes of protesters fighting with police have damaged his view that it is a safe place to transit in.
"I definitely would look into other flights next time I fly back from Canada (to China). I fly often so I would rather not have to deal with unforeseeable issues," he said. "I might have considered changing my flight if the protesters were still occupying the airport, mainly because there were so many cancellations and I didn't want to get stuck in the airport or in the city center, especially not while the protests were continuing."
Stock and Housing Market Dropping, Investors Spooked
Cathay Pacific has felt the brunt of the airport's recent decent into bedlam. As the flagship carrier at Hong Kong International Airport, the impact of the two-day closure has been greatly felt, with 55,000 passengers and 272 inbound and outbound flights reportedly canceled in that period.
Share prices for the company have fallen to decade-lows as a result, risking the company's future, after only just returning to profit. Their fall followed a traumatic week for the Hang Seng Index, which plummeted on Tuesday, closing at its lowest level since January 2019 and only recently recovering.
The chaos on the streets has blunted the city's property developers, whose shares and selling market has been battered in recent months. US$56.9 billion has been wiped off the market value of nine Hong Kong real estate companies since April and the Hang Seng Properties Index has fallen by 19 percent in the same period.
Property tycoons have urged protestors to cease their actions as they yearn for a return to normality. "Recent protests have triggered huge selling pressure for developers' stocks because people are jittery about the escalating unrest and no one knows when it could end," said Louis Wong, director of Phillip Capital Management. "It has already dampened buyers' mood on the property market."
Sales of new homes have also halted over the past three months, with real estate agency Midland reporting a 60 percent drop and property agency Knight Frank showing a dip of 21 percent in residential sales compared to July last year.
For those who are prepared to sell, especially in districts where some of the most vicious and intense fightings have occurred, such as Yuen Long and North Point, owners are having to take a significant loss on their homes. Kevin Cheung, a senior sales manager at Midland Realty, told the South China Morning Post that owners are running scared, with one owner prepared to lose as much as US$30,250 on a prime 300-square foot flat in Yuen Long so that he can leave as soon as possible.
"The owner was in a hurry to offload the property because the market hasn't been good," Cheung said. "Other owners are worried (too), as the market prices have softened … by about 10 percent."
The spook in the property sector and the stock market is causing investors to second guess putting capital in the Special Administrative Area according to Hugo Brennan, the principal Asia analyst at global risk consultancy Veritas Maplecroft. Once the shining pearl of the orient and a hub for international investment into China and Asia, he says the instability and disruption to transport links brought by the protests, is making them think again.
"The level of political risk associated with operating in Hong Kong is unprecedently high and the situation isn't simply a flash in the pan," Brennan told the Japanese Times.
"Those investors that haven't already done so are beginning to question the utility of being based in the territory. Others have already begun the search for more politically stable hubs in the Asia-Pacific," he said.
Add a slumping retail sector, which shrank by 6.7 percent compared to June last year, sales in luxury items such as jewellery, watches and clocks, and other valuable gifts dropping by 17 percent and its GDP growth shrinking for the second successive quarter to 0.3 percent and a technical recession is looking more and more plausible.
Could Hong Kong Enter a Recession?
The Hong Kong government has acted to halt the slide and on Thursday unveiled a stimulus package worth US$2.4 billion to help those affected by the protests. Citing "recent social incidents" and the current trade tensions between China and the U.S., Financial Secretary Paul Chan Mo-Po warned that the current situation could force Hong Kong into a technical recession.
"If Hong Kong's economy grows in the third quarter at a similar pace to the second, the city will be technically in a recession," Chan cautioned on Thursday, adding that if growth hits between 0 to 1 percent in the next quarter, it "will be the worst situation we have faced since 2009".
The stimulus package includes license fee waivers for small businesses, subsidies for low-income families and training programs for unemployed or underemployed workers, and has been greeted positively by the business sector.
Joe Chau Kwok-ming, president of the Hong Kong General Chamber of Small and Medium Business called the measures a welcomed show of support from the government. "To a certain extent, measures such as the rent cut and fee waivers could immediately ease some difficulties for SMEs. But of course, I hope that the government will introduce stronger doses for the retail sector," he said.
But whether this is enough to stop planned protests expected at the weekend, remains to be seen. Nicholas Lardy, a senior fellow from the Peterson Institute, warned that if protests continue and violence escalates, it could have a long-lasting effect on Hong Kong's economy, despite the best efforts of the stimulus package.
"When you have a situation where movement in and out of the city is curtailed for a series of days, it makes it a less viable place for financial institutions," Lardy said on CNN.
"The tourist industry is hurt. We'll have to see if the demonstrations continue to disrupt the city, some corporates may move out of the city, (to) Singapore for example. I think this will have a lasting effect on Hong Kong," he said, claiming recovery could be slow.
As the economic situation becomes critical, Carrie Lam again appealed for the people of Hong Kong to come together, posting on Facebook "Hong Kong is currently facing difficulties and every citizen needs to cope with it. Please work hard together to get Hong Kong back on track as soon as possible."
On Saturday morning, she and the rest of Hong Kong will see if protestors have headed her words and stopped Hong Kong from falling deeper into an economic abyss.