The Need for Practicality in Japan-Germany Cooperation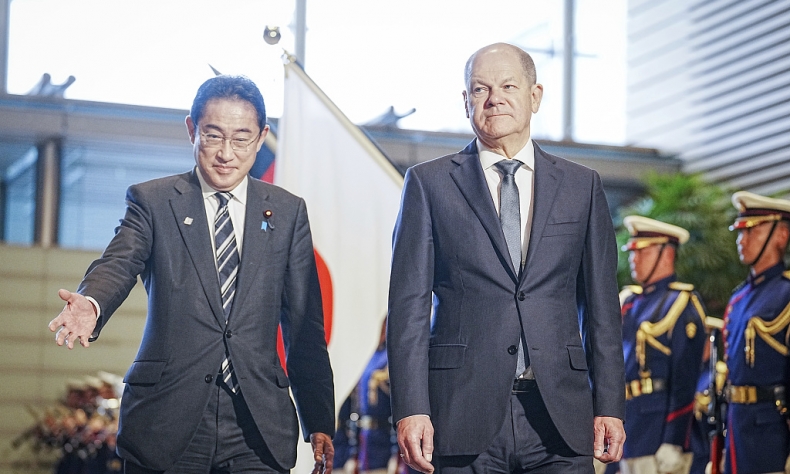 Tokyo would be well advised to focus on plugging deficiencies in its intergovernmental engagement with Germany, as opposed to scapegoating China and fueling threat perceptions at the relationship's own expense. 
Germany and Japan recently held their first round of government consultations in Tokyo as part of German Chancellor Olaf Scholz's three-day visit to Japan. Tokyo's aim to expand the reach and pace of bilateral cooperation features in a new joint declaration but is undercut by an unwarranted focus on China and unsubstantiated security rhetoric. That includes Japanese Prime Minister Fumio Kishida's veiled allegations of "economic coercion, state-led attempts to illegally acquire technology and non-market practices." By projecting Japan-Germany cooperation on the back of a hyped-up China threat, Tokyo weakens the case of steering ties in a practical and strategically independent direction.
Consider Scholz's three-day visit itself, it carried the objective of fundamentally bolstering economic, business, and energy ties based on bilateral convergence. As such, the contours of their joint declaration also ought to reflect these bilateral interests and their significance without acting against any third party. But as the Associated Press reported, a broad consensus to strengthen economic and defense ties to "better cope with China's growing influence" falls poorly on a relationship that is presumed to unite against some actual "challenges."
It is a fact that Beijing's rise on the world stage has multiplied – not undermined – opportunities for expanding economic, technological, and trade cooperation with all partners, including Japan and Germany. All this merits recognition of positive interdependencies between economies, as opposed to singling out China under the pretext of economic coercion. An outsized focus on the relationship's external contours is also less likely to come across as a win for regional interests. This is important because Japan has sought to attract Germany's buy-in for its contested "Free and Open Indo-Pacific" (FOIP) vision, especially at a time when it is readying a new plan with an eye on China. Thus evident, it remains to be seen if such efforts fall within the ambit of a credible strategic partnership as desired by Germany.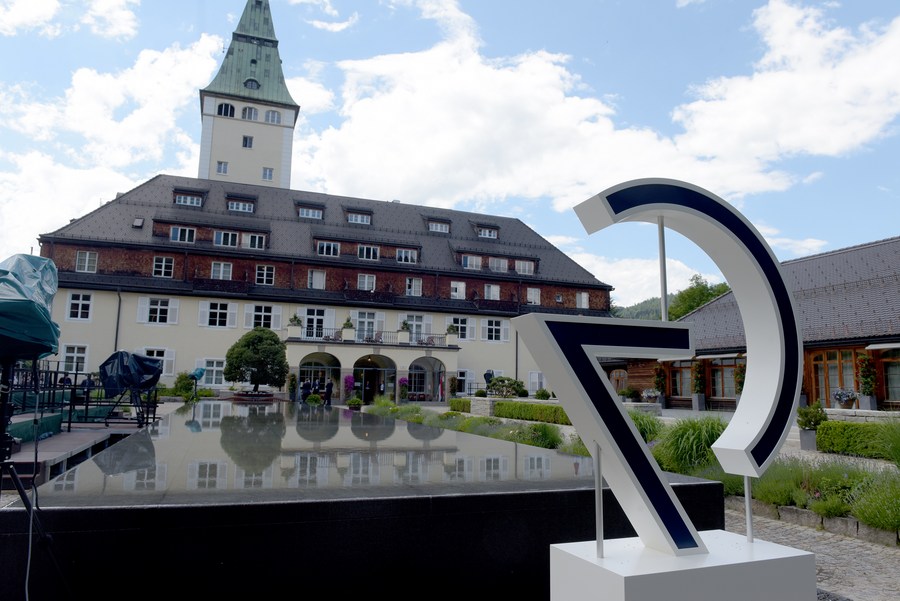 A better alternative is for Tokyo to dial down attempts to align policies against China and work constructively with Berlin to address fault lines in intergovernmental cooperation.
That includes Japan's sustained rationale for "drastically" dialing-up its defense and militarization plans in the Asia-Pacific and a long-running effort to present such a view as the consensus between both sides. By Tokyo's own admission, targeting China was at the heart of the latest intergovernmental consultations with Germany and driven by the fear that if they "do not align over economic security, it will throw G7 unity into chaos." The message is clear: Scapegoating China to market the G7's economic cohesion is an exercise in futility, big on political overtones, and counterproductive to the Japan-German relationship as a whole.
Furthering the case for recalibration is Japan's preference for a select group of "democracies" to incentivize cooperation with Germany, and partners around the globe. The Group of Seven's (G7) status as a privileged club for industrial democracies offers a valuable lesson against confining any "rules-based order" or multilateral representation to the will of a closed clique. Japan's recurring focus on China to hype up the G7's economic security challenges is a recipe for undermining the bilateral contours of its relationship with Germany. Above all, it makes for a striking contrast with Berlin's more conciliatory and accommodating approach to enduring engagement in the past, evidenced by its opposition to decoupling and a healthy diplomatic balance with China.
Ultimately, Scholz's visit to Japan delivers an apt reading of all that this relationship has to accomplish: an expansion of economic, trade, energy, and diplomatic engagements that is informed by genuine concern. To that end, Tokyo would be well advised to focus on plugging deficiencies in its intergovernmental engagement with Germany, as opposed to scapegoating China and fueling threat perceptions at the relationship's own expense.
Hannan R. Hussain is a foreign affairs commentator, author and recipient of the Fulbright Award.