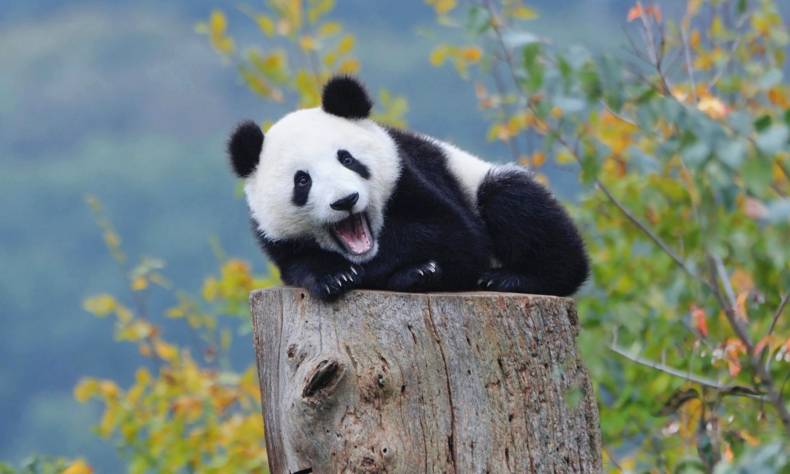 40 Years Tremendous Changes in Sichuan Road Transportation
Sichuan, located deep in China's southwestern inland, is well known around the world as a land of abundance and a nice food.
There is joke in China that a foreigner came to China with the goal of eating every kind of Chinese food within a single year. Three years after his arrival, however, he hadn't even eaten every kind of food in Sichuan province alone. Sichuan, located deep in China's southwestern inland, is well known around the world as a land of abundance and a nice food.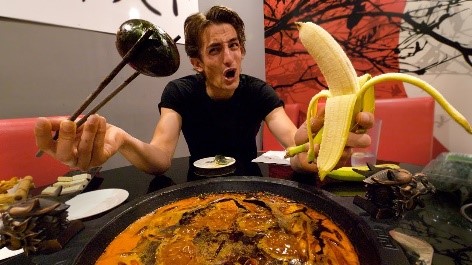 A foreigner trying hot pot for the first time wants to boil bananas and century eggs in the broth.
As a provincial capital, Chengdu is located in the southwestern inland region, far from the sea and China's border with Southeast Asia. As a result, its opening up to the outside world occurred relatively late. There is a famous line in ancient Chinese poetry to describe transportation difficulties in Sichuan: "In Sichuan, road travel is more difficult than than climbing to Heaven". For centuries, traffic difficulty was a major handicap to the development of this rich land. Today, however, such difficulties are gone forever.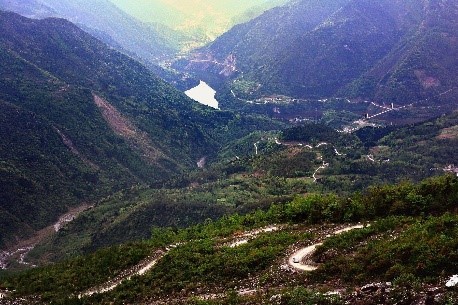 Traffic conditions in the mountainous areas of Sichuan
These pictures depict traffic conditions in urban areas of Chengdu in the summer of 1993. At that time, most people still traveled by bike.
More than 20 years ago, traffic in Chengdu was dominated by bicycles, and there were also many medium-sized buses. Nowadays, the urban public transportation system has been gradually improved. Gao Jun, who has been driving buses for 20 years in Chengdu, explained that, "From driving diesel buses to CNG natural gas buses to new energy buses; from manual ticketing with bus cards to today's mobile phone payments, urban travel is becoming more and more convenient."
Chengdu has not only planned transportation within the province, but also followed the call of the country to open up key traffic routes between regions. In 1978, China's reform and opening up began, and Sichuan ushered in the construction of its first expressway, the Chengdu-Chongqing Expressway. In 1995, the expressway was officially opened to traffic, ending Chengdu's and even Sichuan province's long period without expressways. More than 20 years later, the expressway in Chengdu has been formed into a complete network. The report of the 19th National Congress of the Communist Party of China clearly states that the Party will "build China into a country with a strong transportation network". Chengdu is gradually turning this slogan into reality, building a national-level highway hub covering the entire city, smoothly connecting the entire province, and eventually reaching the entire country. It is expected that by 2022, the highway network will be completed, with city mileage of over 1,300 kilometers. Relying on 16 highways in and out of Sichuan, the province stands to achieve full integration into the national highway network.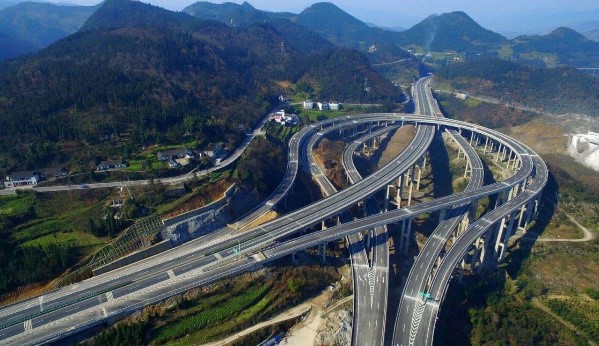 The Xuyong-Gulin Expressway Project is an important section of the Yibin-Xishui, Guizhou Expressway in the east-west line of Sichuan Expressway Network Planning. It is one of Sichuan province's most important outlet channels.
The Sichuan Pilot Free Trade Zone, established in 2017, also reinforces its advantages based on existing traffic conditions. Among them, the Chengdu area, which accounts for 83% of the area of the zone, is a typical inland city, neither coastal, nor along the river or near the border. It is precisely this unique location advantage that has created conditions for the Sichuan Pilot Free Trade Zone to build a large-scale westward international trade corridor and a regional comprehensive transportation hub which connects inland regions with the Silk Road Economic Belt.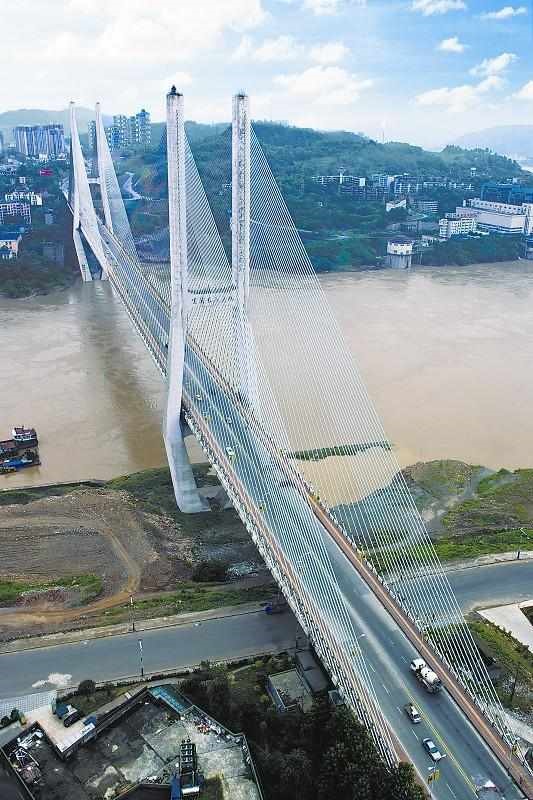 Yibin Yangtze River Bridge
"Cut paths through mountains and build bridges over rivers." Currently, the Qingbaijiang area in the core area of the Chengdu International Railway Port has become the most comprehensive and competitive railway freight-type open port in China, and has successfully constructed the "Double Gold" channel, i.e., China-Europe freight trains (Rong-Ou Rapid Railway) and Central Asian trains. From January to August 2017, China-Europe freight trains (Chengdu) traveled 486 times, ranking first in the country, accounting for one-third of the total number of China-Europe freight trains traveled. On June 28, 2018, Chengdu became the first city in China to achieve cumulative operation of 2,000 trains between China and Europe. This inland city, in the 40 years since reform and opening up, is finally going global.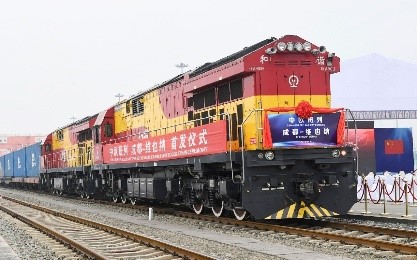 On April 12, 2018, a China-Europe freight train to Vienna, Austria, fully loaded with goods worth $1.5 million, departs from Chengdu. Photo/China News Agency
Editor: Dong Lingyi