A Chinese Eye on Spain's Response to COVID-19
Different systems and cultures have led to different responses from country to country in dealing with the same situation, but all the countries should work together to combat this outbreak and its challenges.
Nan, 26, from China is studying a doctoral course in Barcelona, the capital of Catalonia, Spain, where one COVID-19 case was confirmed on February 25. At the time it was the fourth confirmed COVID-19 patient in the whole country. As of 1 p.m. on March 11, 1695 cases have now been confirmed in Spain, with 36 deaths and 135 cured.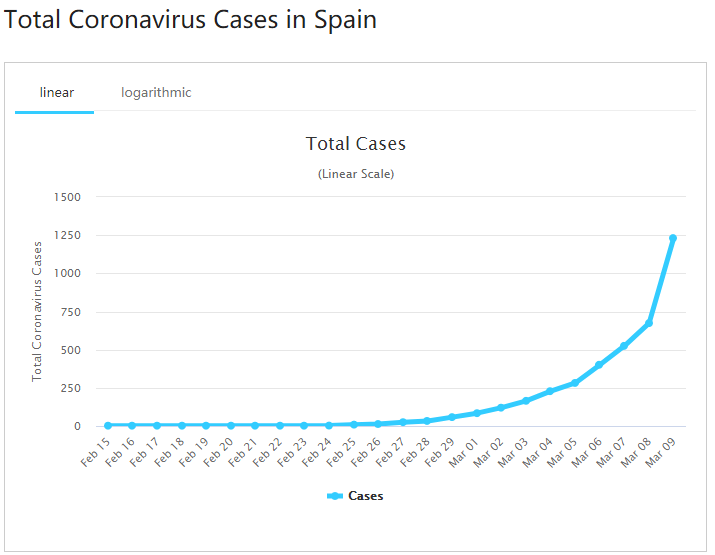 Nan and her friends started putting on masks early, almost as soon as they heard the first case had been found in Spain—as did other Chinese people in the city—going to the supermarket almost two weeks ago to stock up on masks, alcohol, disinfectant, gloves, goggles and food. As of March 9, there have been three deaths in Catalonia, but few locals around her wear masks when they go out on the street. Nan recalls an extreme case where her friend wore a mask on that same day because he wanted to prevent himself catching the virus, and also because he suffers from hay fever and asthma. However, as he wore the mask, he was stopped by strangers, who asked him why he was wearing it and ordered him to take it off.
Nan herself has also had unpleasant experiences. After China declared the COVID-19 outbreak, and especially after countries such as the United States dubbed this unidentified virus as the "Wuhan virus", there was some discordant sounds among Spanish people. One morning, Nan planned on going to school by subway when several young local people, approx. in their twenties, pointed and called her "Nuevo coronavirus", which means "new coronavirus" in Spanish. It was the first time in Nan's three and a half years of studying in Spain that she had ever encountered such racial discrimination.
"In Spain, or at least where I live in Barcelona, people really don't think this virus outbreak as a serious disease, they think it's a large flu, so they don't seem worried at all." Nan said. "I have been paying close attention to how Wuhan and other provinces in China are dealing with it. I noticed that schools have been closed and the students are studying online. I think it's a great way to stop the virus from spreading."
As well as having meetings in school three times a week, Nan also has a part-time job as a piano teacher within the Chinese community in Barcelona. After the virus spread, 80 percent of the shops in the Chinese community closed, including the music school where she works. "Now all my students submitting their practice work online." said Nan.
On March 5th, Spain's Education Minister Isabel Celaá said she would consider closing schools at the right time based on the advice of the Health Ministry. About 8,000 Spanish students will return to Spain at the expense of the Spanish government after Italy announced on March 4 that all the schools would be closed until March 15. At this time, it is more important to prevent imported cases from abroad, and schools may just be the right spot where a severe outbreak can occur. Alietta, a blogger on Chinese social media platform Bilibili, used animation to simulate what would happen if a student has infection and schools were not closed.
But there is no sign of schools closing in Spain whilst almost everyone in China keeps themselves indoors. Furthermore, all the big events are still going on. At 21:00 Spanish time on March 1, Madrid's Santiago Bernabeu stadium hosted one of the most famous football matches in the world—El Classico between Real Madrid and fc Barcelona—with around 80,000 fans crowded in the stadium. On the same day, the cumulative number of confirmed cases in Spain reached the top ten in the world, while Madrid had the worst outbreak in all of Spain.
On March 3, Spain's national paper El Pais released an article (《¿Cómo se compara el coronavirus con la gripe? Los números dicen que es peor》–El nuevo virus es más contagioso y probablemente más letal)and pointed out that the coronavirus is far more contagious and even lethal than the current flu virus that is passing around Spain.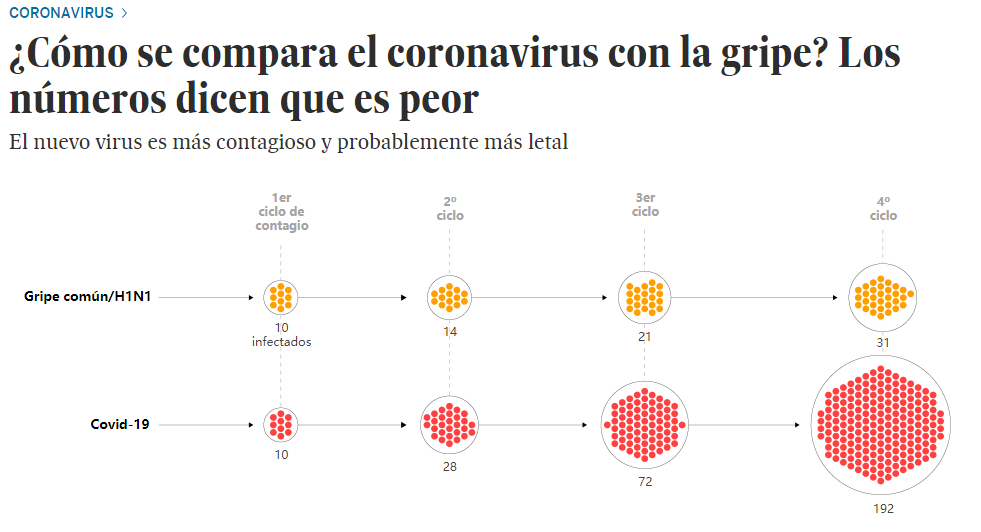 While the number of cases outside China is soaring, the "Square cabin" hospitals in Wuhan have been phased out. Nan said she wasn't surprised because "the Chinese government acted strong and fast in controlling the outbreak, but in Spain, even reminding people to wear masks is a difficult task." Spain's Prime Minister, Mr. Sanchez said in a press conference that the impact of the outbreak on Spanish society is comprehensive, and he called on people to believe in the Spanish medical and health system led by their expert teams, keep calm and believe in the framework of the European Union and all the countries that by working together they can overcome the virus.
Different systems and cultures have led to different responses from country to country in dealing with the same situation, but all the countries should work together to combat this outbreak and its challenges.