A Close-up Look at New Trends in China-U.S.-EU Relations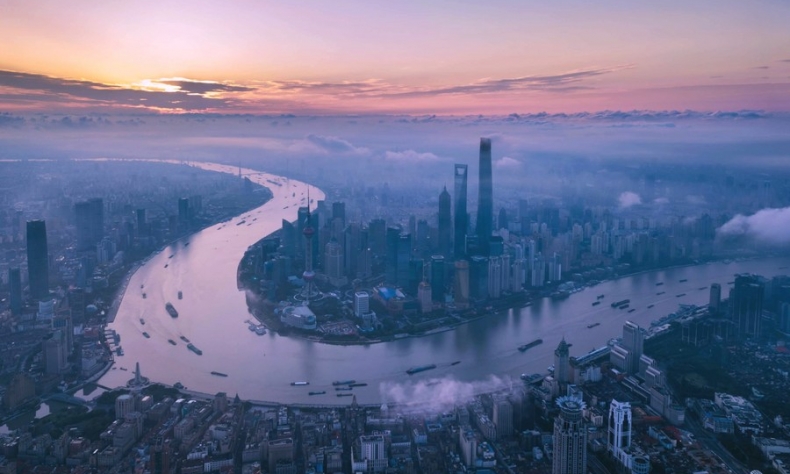 A mechanism for high-level dialogue and coordination between China, the U.S. and the EU would play a positive role in promoting world peace and common development.
In the decade before the COVID-19 pandemic ravaged the world, delegations from the Center for China and Globalization (CCG) had visited counterparts across the Pacific in the U.S. at least twice a year. However, the unabated spread of the virus has to a large extent hindered exchanges between the two countries.
This year's unusual journey marks the first time in more than two years that CCG has made an international visit. This one-month track II diplomatic tour, a tour of nongovernmental and people-to-people diplomacy, started in Singapore, followed by New York and Washington, D.C. in the U.S., then Paris, Berlin and Brussels in Europe, and finally Seoul in the Republic of Korea, with the goal of communicating face to face with leaders and experts from local think tanks, academia and business circles.
To our knowledge, this is the first Chinese think tank delegation to visit the U.S. since COVID-19 broke out, which is a positive signal that people-to-people exchanges are returning.
The ecosystem
Human and cultural exchanges between China and the U.S. have been stagnant or at times even nonexistent for more than two years. Grievances and misunderstandings have increased despite virtual talks, and even after extensive and intense dialogue, we can still feel unprecedented negative sentiment toward China in the U.S.
However, at the same time, we were moved by the warm welcome we received. And the enthusiasm of people wanting to visit China as well as the desire for return to some level of stability in Sino-U.S. relations and the resumption of bilateral cultural and people-to-people exchanges were still there.
Probably because we hadn't seen each other for quite some time, everyone had a lot to say and seemingly endless questions. Many of the events we participated in ran over time. Many U.S. colleagues are quite dissatisfied with the current lack of communication between the two sides and some scholars at the conferences and meetings cited negative sentiment on the U.S. side and long quarantines required in China as probably being the major barriers keeping them from coming to China—challenges that forced many of them to change or cancel plans to come here. Many young Americans who were planning to study Chinese language and culture on the Chinese mainland had to either cancel their trip to China or go to other places instead. Since the outbreak of the pandemic, the number of American students studying in China has plunged, affecting an entire generation of "China hands," people with expert knowledge of the language, culture and people of China, in the U.S. Also, it is more and more difficult for Americans to exchange with China due to current climate of anti-China sentiment in the U.S.
The Sino-U.S. relationship is an ecosystem that requires the constant cultivation of new minds, but there was a clear lack of these young minds in Washington. The older generation of China hands like Kenneth G. Lieberthal and Douglas H. Paal have retired and left Washington, while the attitude of younger generations toward China has become less nuanced as they lack a broad and in-depth knowledge base, having been unable to visit China since the pandemic began, and lack firsthand information about China today. This will be detrimental to Sino-U.S. relations in the long run.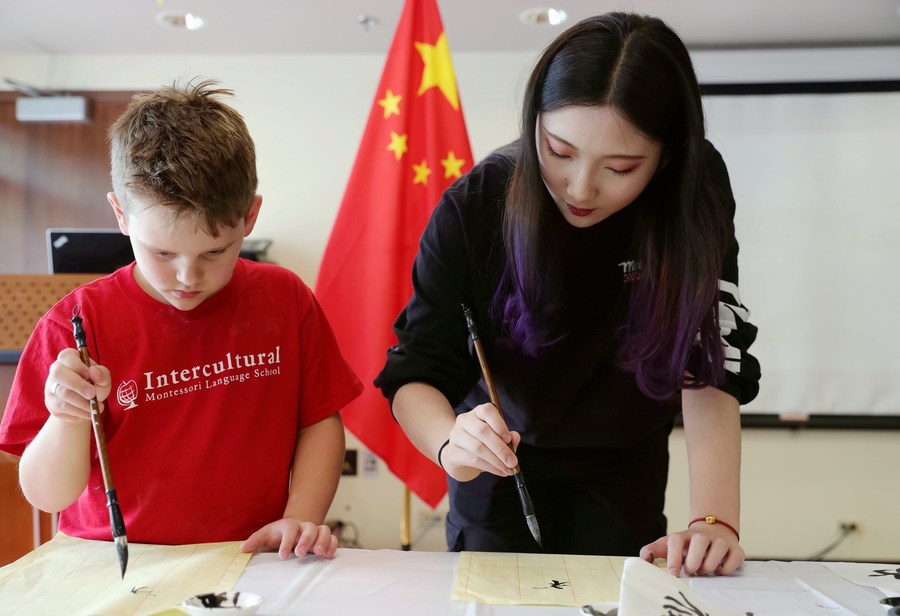 Feedback from business circles was essentially the same as academia. U.S. enterprises are very concerned about the impact of geopolitics, particularly the Russia-Ukraine conflict. They are worried about the worsening of U.S.-China relations and a potential crisis in the Taiwan Straits.
Still, many American businesses remain pragmatic and positive maintaining healthy Sino-U.S. economic relations. Interest in China remains high and many businesses hope to return to China as soon as possible. Nonetheless, they worry that if they develop a close relationship with China, they will feel pressure on multiple fronts. They also find it difficult to address negative perceptions of China as there is a more acute lack of understanding about the country right now. However, it isn't only business people that are feeling this pressure; even the more rational views of China experts in the U.S. are not being heard, which is frustrating for them.
The pandemic and rising geopolitical conflicts in recent years, for example the Ukraine crisis, have complicated relations between the world's two largest economies. The lack of face-to-face communication and private exchanges between the two sides has led to strategic misjudgment and disinformation by some U.S. policymakers on China.
Additionally, as the U.S. struggles to cope with economic problems, such as inflation and supply chain disruptions, and a series of COVID-19 impacts, China, unfortunately, has been widely used as a scapegoat to sway U.S. public opinion. The U.S. Government has now put almost 1,100 Chinese companies on sanction lists, which has severely damaged Sino-U.S. trade relations.
A large number of scholars who study China, many of whom have profound expertise on China research and hold an objective stance on Sino-U.S. relations, have failed to keep their research on China up to date during the pandemic. Most information coming from Western media and the small number of Chinese English-language media is far from sufficient. There are few English research reports published by Chinese think tanks. As a result, it is difficult for these Western scholars to maintain their accuracy and influence as they plan policy recommendations, which in turn upsets the status quo.
Many in the U.S. feel a sense of urgency in enhancing bilateral exchanges, hoping to promote visits, overseas study and tourism. Some suggest that China and the U.S. should work to restore people-to-people and cultural exchanges as soon as possible to improve public sentiment, and then consider what to do next. Some proposed solutions in this regard include U.S. personnel visiting China adopting a "closed-loop" model similar to that used during the Olympic and Paralympic Winter Games Beijing 2022, enabling both sides to sit down and have a face-to-face conversation.
Issue-based solutions
Representatives from both sides raised concerns on many issues in Sino-U.S. relations during our meetings. For example, businesses we met with in New York expressed concern about Chinese enterprises listing on U.S. stock exchanges being delisted and tightening regulations. They also raised many questions about China's economic development, its COVID-19 prevention policy, and its stance on the Russia-Ukraine conflict. We answered them frankly and based on the actual situation in China.
State-owned enterprise subsidies and fair competition issues are what concern the U.S. most now. At present, the number of Chinese companies on the Fortune 500 list exceeds that of American companies. Many American multinational companies believe that entering the Chinese market means competing with state-owned enterprises, which are thought to be under constant state sponsorship.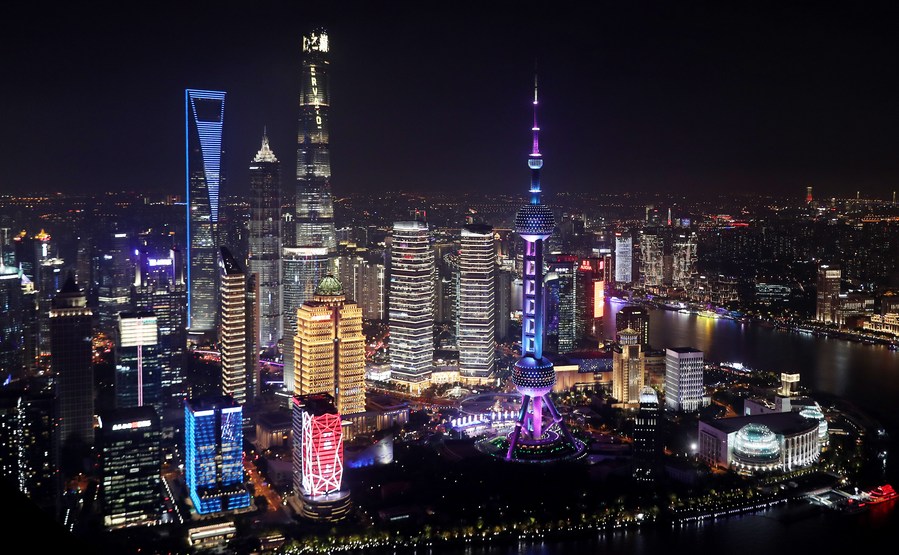 To address the above issues, we explained to them that Chinese central and local governments are giving more support to implementing opening-up policies, ensuring a fair business environment as well as introducing preferential policies for enterprise development. The Ministry of Commerce has set up the National Center for Complaints of Foreign-Invested Enterprises to provide timely feedback and help multinationals understand relevant policies.
The Foreign Investment Law took effect in 2020. The law aims to make foreign investment policies more transparent and ensure domestic and foreign companies are subject to a unified set of rules and compete on a level playing field. More new free trade zones have recently been established, and other opening-up policies are being implemented. More new measures have entered the pipeline since the Central Government began its application to join the Comprehensive and Progressive Agreement for Trans-Pacific Partnership, an 11-member trade pact, and the Digital Economy Partnership Agreement, an international agreement that seeks to bolster digital trade. This means much work ahead to increase China's openness.
As one of the largest markets in the world, as well as a country with abundant manufacturing capacity, China is always an ideal destination for foreign investment. The country welcomes foreign entrepreneurs to do business. This is a doctrine that has never been changed and will remain the same, despite the turbulence of global geopolitics. China will one day become the largest market in the world that no multinational corporations can afford to abandon.
We also stressed that multinational enterprises, for their part, should first understand and respect China's sovereignty and observe Chinese regulations. They can establish a better image by assuming corporate social responsibility and participating in telling the true story of China.
Despite different understandings on both sides, discussions were frank and straightforward, but overall, those we met in the U.S. tended to talk about specific issues. Therefore, while it is necessary to emphasize a "mutually beneficial" macro strategy, it is necessary that we put more emphasis on taking initial steps in solving issues, such as people-to-people and cultural and media exchanges to stabilize bilateral relations, starting small and solving fundamental problems that are impeding efforts to improve Sino-U.S. relations.
Some U.S. officials echoed the need to restart Sino-U.S. relations by finding concrete solutions to specific issues, while think tank leaders proposed reducing "Microphone Diplomacy" between the U.S. and China—namely the practice common to both countries of holding debates via public speeches—to take the rhetoric down a notch, talk less about major issues, and focus on solving specific issues.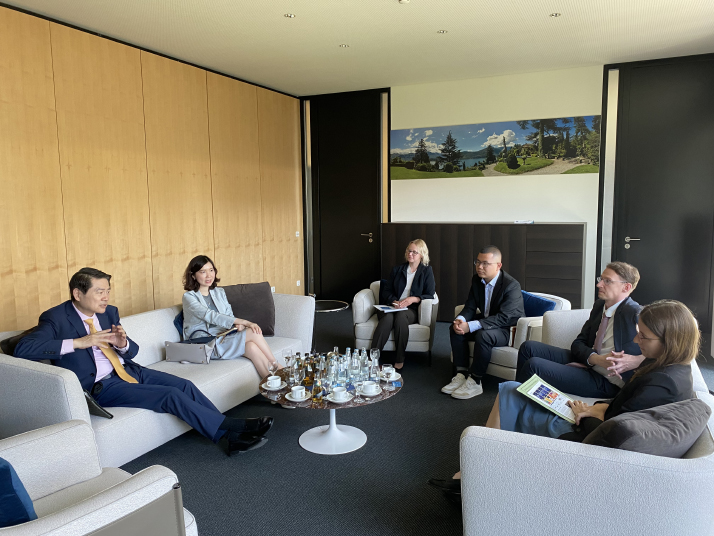 China-U.S.-EU balance
The overall atmosphere in Europe was quite different from before the pandemic. Europe has learned to live with the virus and tourism and service industries have fully recovered with subways and other public spaces busy and crowded. There was a general dissatisfaction with the inconvenience of reduced flights to and from China. Many hoped that normal flights would resume and people-to-people and cultural exchanges such as tourism and study could continue.
The Russia-Ukraine conflict has also had a great impact on China-EU relations. Europeans generally have a negative view of China as they feel it has sided with Russia in the conflict. The EU's largest economies, France and Germany, are preparing to publish China strategic policy reports and during our visit we constantly reassured them of China's emphasis on respecting the sovereignty and territorial integrity of other countries as well as China's desire to promote peace talks. We believe that a great deal more work needs to be done to build trust and dispel doubts.
The China-EU Comprehensive Agreement on Investment (CAI) has been on hold for more than a year, and a new round of review will begin in October this year. But what will come of it? Can the China-EU five-year economic cooperation plan be rekindled? Will China and the EU hold high-level meetings in the near future? Can proposed investment plans be implemented? Can sanctions on both sides be lifted so that the CAI can be activated? These are some of the questions we discussed during our visit.
Face-to-face communication is far more effective than online meetings. Sitting together makes it easier for people to open up, share more information, and resolve misunderstandings. People-to-people exchanges between China and the EU can act as a catalyst to warm relations. Europeans have taken our visit as a signal that China is gradually opening up channels for offline communication, and we are also working hard to promote cooperation and exchange. It is this kind of communication that will decide whether the CAI and many other issues begin to resume progress.
In the wake of the Russia-Ukraine conflict, the relationship between Europe and the U.S. has become stronger, and the two sides have become closer in terms of ideology and values.
However, China is the EU's largest trading partner and while the bloc's political security may be more closely dependent on the U.S., economic security and trade are more dependent on China. China and Europe have many things in common and should work to cooperate more on issues like climate change and the digital economy.
A mechanism for high-level dialogue and coordination between China, the U.S. and the EU would play a positive role in promoting world peace and common development. We proposed the concept of a "G3" during our time in Europe, which places Europe in a key position as a middleman between China and the U.S. and would contribute greatly to maintaining stability in geopolitics and international relations.
Henry Huiyao Wang is president of the Center for China and Globalization, and Mabel Lu Miao is secretary general of the think tank.