A Creative Vision for India-China Ties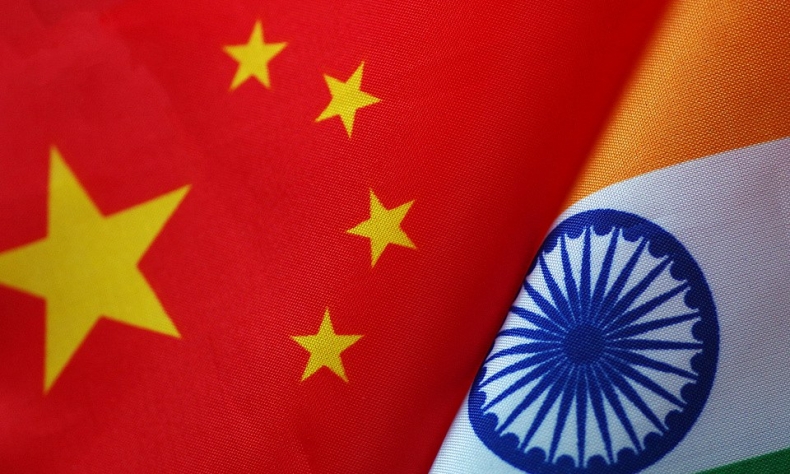 If the COVID-19 pandemic marks an acceleration of the shift in global power towards Asia, then it is imperative for the sake of humanity that India and China both benefit from such a shift in equal measure.
The year 2020 was replete with unprecedented challenges around the world. In parallel, the India-China bilateral relationship also went through difficulties. The combined effect caused both India and China to shift the focus of their economic policymaking inwards. Demographic attributes of these two Asian giants might serve as a larger boost to their economic recoveries relative to other major economies. Notwithstanding political tensions, one cannot help but wonder – are there prospects for a new model of economic engagement between India and China that will benefit their respective societies in the post-pandemic era? A closer examination of major policy announcements in both countries during 2020 reveals some synergies that can be leveraged.
Mapping out blueprints
The Indian government launched the "Aatma Nirbhar Bharat Abhiyaan" through a series of announcements focused on: a) small businesses (including MSMEs, that is, Micro, Small and Medium Enterprises ); b) the poor (including migrants and farmers); c) agriculture; d) new horizons of growth (including industrial infrastructure, mining, defence, aviation, energy and space); and e) government reforms and enablers (including employment, health, ease of business and support to state governments), respectively. The vision for a self-reliant India comprises of five key pillars – economy, infrastructure, systems, demography and demand.
India also announced a special comprehensive economic package of INR20 lakh crores which is equivalent to 10 percent of India's GDP to fight the COVID-19 pandemic. On the regulatory front, reforms were launched, which impacted agricultural supply chains, regularized tax laws, simplified legal compliance demands, increased productivity of labor, and strengthened the financial sector.
Expansion of the manufacturing sector has been made a priority. Consequent benefits such as employment generation, increase in foreign direct investment (FDI) flows, reduced dependency on imports and rise in global exports are expected to strengthen India's status in the global economy.
The production-linked incentives (PLI) schemes unveiled by India cover the ten sectors of advanced batteries, electronic/ technology products (including semiconductor fab, display fab, laptops, servers, IoT devices and specified computer hardware), automobiles and auto components, pharmaceutical drugs, telecom products (including core transmission equipment), textile products, food products, high-efficiency solar PV modules, white goods such as air-conditioners and LEDs, and specialty steel products (such as coated steel, high strength steel, steel rails and alloy steel bars and rods). These schemes will have an outlay of INR145,980 crores over a five-year period. These are in addition to sectors where PLI schemes were already operational such as mobile device manufacturing and specified electronic components, critical key starting materials/drug intermediaries and active pharmaceutical ingredients, and medical device manufacturing.
China unveiled proposals for formulating its 14th Five-Year Plan and a blueprint for the country's development over the next 15 years. The proposals outlined 60 key points in 15 parts. Four significant areas of change are autonomous technologies, new ways of urbanization, balanced provision of public services, and greener production. The emphasis on autonomous technologies will help in reducing its dependency on the U.S. in the technology sector. With the urbanization rate expected to reach 75 to 80 percent by 2035, China will implement substantial reforms to change the distribution of economic activities across the country. China's aim to advance modernization over the next 15 years will also entail enhancement of universal social security and health coverage. The country's energy mix will also transform even as overall demand continues to increase. All these trends will unquestionably lead to an increased demand for goods and services which domestic providers in China alone might not be able to sustain. Foreign players with a deep understanding of China and perseverance to pivot towards tastes of Chinese consumers will benefit.
China has identified several key areas for its next stage of development including technological innovation, industrial development, domestic market, deepening reform, rural revitalization, regional development, cultural construction, green development, opening up, social construction, security development, and national defense building. A new development paradigm has been adopted with domestic circulation as the mainstay. This marks a change from China's greater focus on the global economy and international circulation over the last 30 years. It is now hoped that domestic and international circulation will reinforce each other. In view of this, India and other countries will need to adapt their economic engagement with China to maximize gains.
Seeking synergies
Examining deficiencies in past economic engagement can serve as a good starting point for India and China to detect possible synergies for the post-pandemic era.
Composition of the bilateral trade basket is one such thread. The annual bilateral trading volume of US$93 billion in 2019 comprised of US$75 billion worth of Chinese exports to India and US$18 billion worth of Indian exports to China. Uncontrolled growth of India's trade deficit has been a sticking point in the bilateral relations for more than a decade.
Starting in 2020, India's quest to reduce dependency on imports by expanding domestic manufacturing and a simultaneous expansion in China's domestic consumption might offer an unprecedented opportunity to reduce the trade imbalance between the two countries. Expansion of domestic consumption in China will translate into market opportunities for Indian companies in IT services, pharmaceuticals, machinery, agricultural products and raw materials. Similarly, a renewed focus on domestic manufacturing in India will encourage Chinese exporters to further localize their manufacturing in India instead of exporting finished products from China. Readjustment of global value chains by multinationals will also generate opportunities for cooperation between Indian and Chinese companies as supply chains in both countries adapt to their global customers' needs.
Realigning investment flows is another thread that can be pursued for mutual gains. Investments from Chinese companies in India have grown significantly since 2014 across a wide variety of sectors. However, much to India's disappointment, the manufacturing and infrastructure sectors have been underrepresented in this period. The post-pandemic era presents an opportunity to rectify this imbalance. Chinese companies looking to establish manufacturing units in areas where India lacks domestic capacity can generate much-needed jobs that will aid in economic recovery while at the same time reducing India's dependency on imports. Chinese capital routed through multilateral institutions such as the Asian Infrastructure Investment Bank (AIIB) and the New Development Bank (NDB) in infrastructure projects will also help India bridge its infrastructure deficit and support its long-term economic growth.
Enhanced cooperation in science and technology areas such as healthcare, mobility, renewables, logistics, and high-tech electronics will augment India's efforts to strengthen its manufacturing sector. Indian companies looking to take advantage of self-reliance initiatives will need access to China's technology in many areas to reduce their dependency on imports and plug gaps in domestic supply chains.
Leveraging India's geographical proximity to China is another untapped thread. China's position as the second-largest economy and its endeavors to increase domestic consumption will offer opportunities for Indian companies with global ambitions. The Regional Comprehensive Economic Partnership (RCEP) is an additional sweetener that might make overseas investments by Indian companies in any of the member countries more attractive if they seek to tap China's domestic market or embed themselves in the supply chains that extend across Southeast Asia. There is nothing preventing Indian companies from reaping benefits of the RCEP despite India not being a member country.
There have also been developments in relation to permitting overseas listings of Indian companies. This could result in Indian startups (at least half of India's unicorns received investments from the Chinese mainland) heading to Singapore, Hong Kong or Shanghai for IPOs. Retail investors in these jurisdictions might offer higher valuations to Indian internet companies due to their better appreciation of the prospects for digital consumption trends in developing countries such as India and China. This will also allow Indian companies to address concerns that arise from foreign ownership or control of private unlisted entities in India.
There are many areas where bilateral cooperation can be enhanced alongside economic ties. For instance, improved cooperation in media and tourism can help establish stronger cultural links between Indians and Chinese, which is essential to realizing the synergies described above. An increased demand for online content in China can be leveraged through a more liberal licensing regime for Indian OTT (Over the Top) content in addition to Bollywood releases in movie theaters. As COVID-19 vaccines become prevalent, travel restrictions can be relaxed to tap pent-up demand for travel between the two countries.
Both governments can continue collaborating on global issues such as climate change and terrorism. China's experience in managing urbanization can be useful to India and India's experience in nurturing globally competitive human talent can help China. Apart from this obvious and low-hanging fruit, there will be plenty of opportunities for bilateral cooperation as both countries adapt to the new normal. Regardless of which ideas are developed further, a healthy dose of optimism will be a necessary ingredient to shape India-China ties in the post-pandemic era. If the COVID-19 pandemic marks an acceleration of the shift in global power towards Asia, then it is imperative for the sake of humanity that India and China both benefit from such a shift in equal measure.
The author is a partner at Link Legal India Law Services.