A "New Era" from Two Diametrically Opposed Perspectives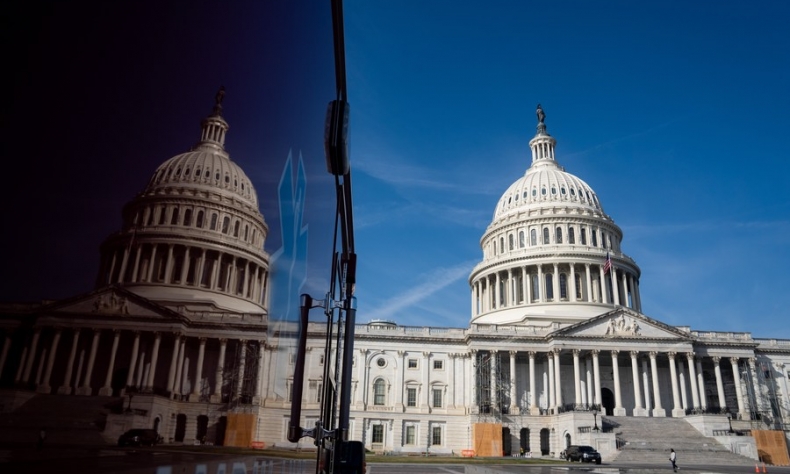 To make the American vision for the new era, whereby 'every nation can choose its own path and its own partners' a reality, the United States must put down its cudgel and show true respect for the development path of other countries.
U.S. Secretary of State Antony Blinken declared in his speech on September 13 at the Johns Hopkins School of Advanced International Studies (SAIS) that the end of the post-Cold War order was at hand. Making specific reference to U.S. strategic competition with China, and moreover accusing China of threatening Western democracy with its growing clout, Blinken claimed, "Decades of relative geopolitical stability have given way to an intensifying competition with authoritarian powers, revisionist powers."
Conspicuously absent from Blinken's speech, however, was any mention of exactly who, by virtue of initiating such strategic competition and imposing Western democracy, was a major factor in creating turmoil in many countries and hence disrupting stability. It was in 2018 that the Trump administration began slapping tariffs and other trade barriers on Chinese goods under the flimsy pretext of China's "unfair" trade practices, thus embarking on its policy to contain and defame the country. This strategy was endorsed by certain U.S. politicians eager to display their tough stance toward China and so enhance their image domestically as political patriots. The Biden administration bolstered the China containment policy with moves like the signing of the executive order to prohibit or restrict U.S. investments in Chinese entities in the three sectors of semi-conductors and microelectronics, quantum information technologies, and certain artificial intelligence systems. These arbitrary measures have curbed the free flow of goods and investment – so running counter to the WTO spirit – violated the principle of market economy, and disrupted the global industrial and supply chains. Their motivation is clearly discernible – a fear of China's rise. This willful sanctioning and containment of another country's peaceful development through wielding its overbearing dominance in so many fields solely to suit its political agenda also lays bare the U.S.'s hegemonic mentality.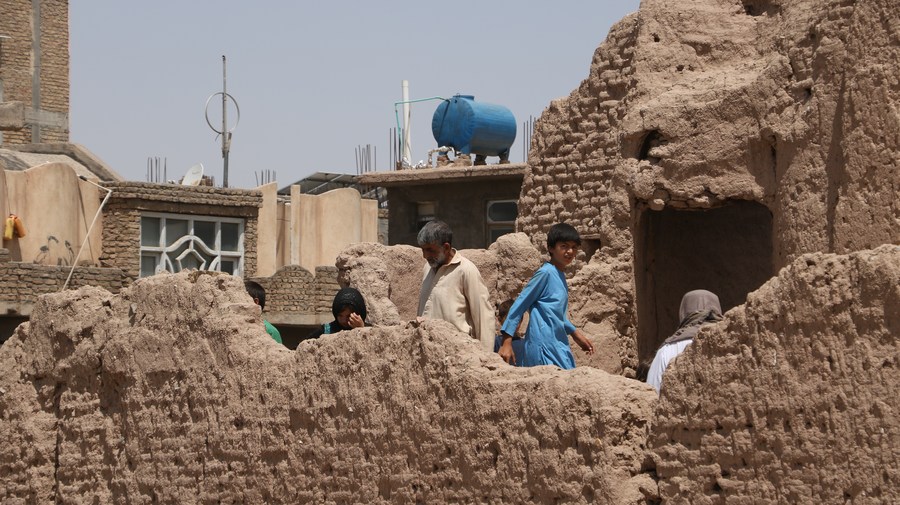 The U.S.'s record, as regards maintenance of peace, meanwhile, does not bear close scrutiny. American historian Paul Atwood observed in his book War and Empire: The American Way of Life that "war is the American way of life." Since its founding, fewer than 20 years have elapsed wherein the United States has not been involved in a war. Since the end of the Cold War, the United States has rallied its allies toward starting the Gulf War (1990-1991), the Afghanistan War (2001-2021), and the Iraq War (2003-2011). It has also been deeply embroiled in the Libyan War and the Syrian War, thus generating humanitarian disasters. These warmongerings have disrupted local peace and inflicted serious and lasting damage on local residents' rights to life and survival. American international strategies hence constitute the precise reasons why we are, to quote Secretary Blinken, "where we are."
As for "where we want to be," in order to rally allies and many other countries Blinken outlined the grand American vision for the future – "a world that is open, free, prosperous, and secure." Ironically enough it echoes in some respects China's vision for a community with a shared future which seeks to build an open, inclusive, clean and beautiful world of lasting peace, universal security, and common prosperity. However, each is based on different premises and driven by different motives. In view of such blatant efforts to contain another country's development, along with the historical American propensity to bully and impose sanctions, we can only wait and see just how trustworthy and appealing the U.S.'s grand vision will appear to the developing world. 
Meanwhile, the concept of building a community with a shared future for humankind has celebrated its 10th anniversary. The Belt and Road Initiative (BRI) – the platform whereon to put the vision into practice – also sees its 10th anniversary this fall. Ten years on, with the participation of over 150 countries and more than 30 international organizations, the BRI has brought substantial benefits to the countries involved in its projects. By boosting local economic development and creating around 420,000 jobs, the Initiative has helped to lift around 40 million people out of poverty. 
As British writer and analyst of politics and international relations Tom Fowdy observed, the BRI's popularity "stems from the fact that China does not attach political strings to the investments, allowing nations to get ahead without making concessions to Western governments and institutions who used development finance in the past to enforce vast political and economic changes." To counter the BRI, in 2021 the G7 proposed the global infrastructure investment plan. Blinken confirmed in his speech the G7's commitment to deliver US $600 billion in new investment through the Partnership for Global Infrastructure and Investment (PGI) by 2027. It would indeed be a great boon to the developing world if the G7 could live up to this without any imposition of strings. Certain international observers, however, have labeled the PGI as a public relations stunt created solely to counter the China-proposed BRI but which has failed to capture the factors that have underpinned the success and popularity of the BRI.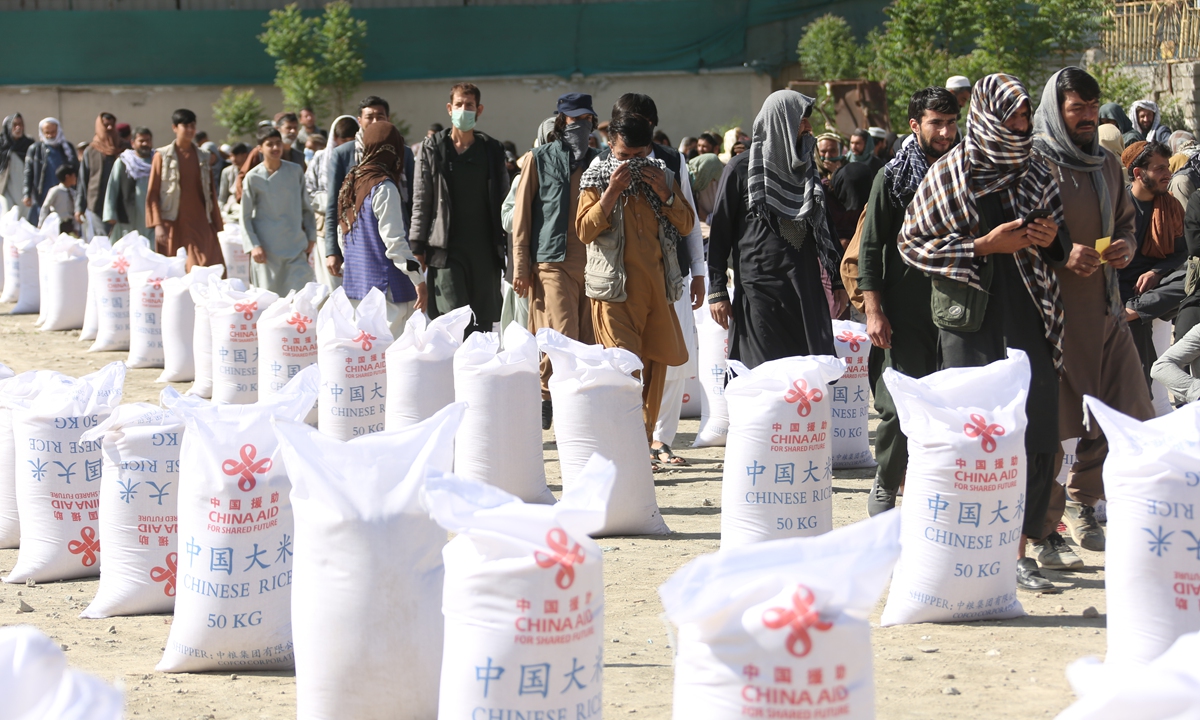 The two-day Summit of the Group of 77 (G77) and China, which concluded on September 16, called for the Global South's greater participation and say in the global governance system. In his welcoming speech, Cuban President Miguel Diaz-Canel underscored China's efforts to promote international cooperation. "The Global Development Initiative promoted by Chinese President Xi Jinping is an inclusive and coherent proposal in keeping with a just and equitable new international order," Diaz-Canel said. Citing the China-proposed Belt and Road Initiative as an example, President of the Union of the Comoros and Chairperson of the African Union Azali Assoumani said, quoting Xinhua, that China's aim is to create a balanced and inclusive scenario based on cooperation with all. And Venezuelan President Nicolas Maduro highlighted the help his country received from China as regards the acquisition of medicines and COVID-19 vaccines during the COVID-19 pandemic. Such plaudits project an image of China that is in total contrast to that reflected in the U.S. Secretary of State's speech. 
During his latest meeting with U.S. National Security Advisor Jake Sullivan, Director of the Office of the Foreign Affairs Commission of the Communist Party of China (CPC) Central Committee Wang Yi said that China's development has strong endogenous driving force and follows inevitable historical logic, and that it cannot be stopped. The Chinese people's legitimate right to development cannot be deprived, he added. Channels for bilateral high-level exchanges and consultations, therefore, are still open to avoid any misinterpretations that could lead to conflict. 
China's vision for the new era of openness and inclusiveness has been endorsed by most countries in the world. To make the American vision for the new era, whereby "every nation can choose its own path and its own partners," (as Mr. Blinken put it) a reality, the United States must put down its cudgel and show true respect for the development path of other countries.