Afghanistan at the Crossroads
With deadly attacks on civilians, interpreters and the Afghan National Security Forces, the surge in violence after US and NATO troop withdrawal is demoralising the population at large.
The present convulsive tragedy in Afghanistan with mounting fears for Kabul and its government has provoked memories of the last days of the United States in Vietnam in 1975. These memories are enshrined in the haunting images of the desperate departure of diplomats, US military personnel, interpreters and Vietnamese civilians in helicopters from the roof of the American Embassy in Saigon (now Ho Chi Minh city).
President Biden's controversial announcement in July confirming the departure of US and NATO military and training forces (including the NATO Resolute Support Mission) by the end of August ensures that there will be no repetition of the ignominious exit from Vietnam.
However, the continuing presence of the American Embassy in Kabul, with significant US military personnel and contractors, offers a target for Taliban forces unless international intervention and US air power in the region provide credible deterrents.
From 2002 to the present, the United States has sought to support moderate Afghan politicians and decision-makers in restoring democratic rights and practice and to financially support economic and social development, including women's rights and education.
With some 36 million people, Afghanistan's modest population belies its international and regional importance. With a median age of 17 and life expectancy of 45, Afghanistan's many social, economic, educational and health challenges, illustrated by a female literacy rate of only 25 percent among the 17 million women, are in severe danger of deteriorating should the Taliban (the Islamic Emirate of Afghanistan) seize power.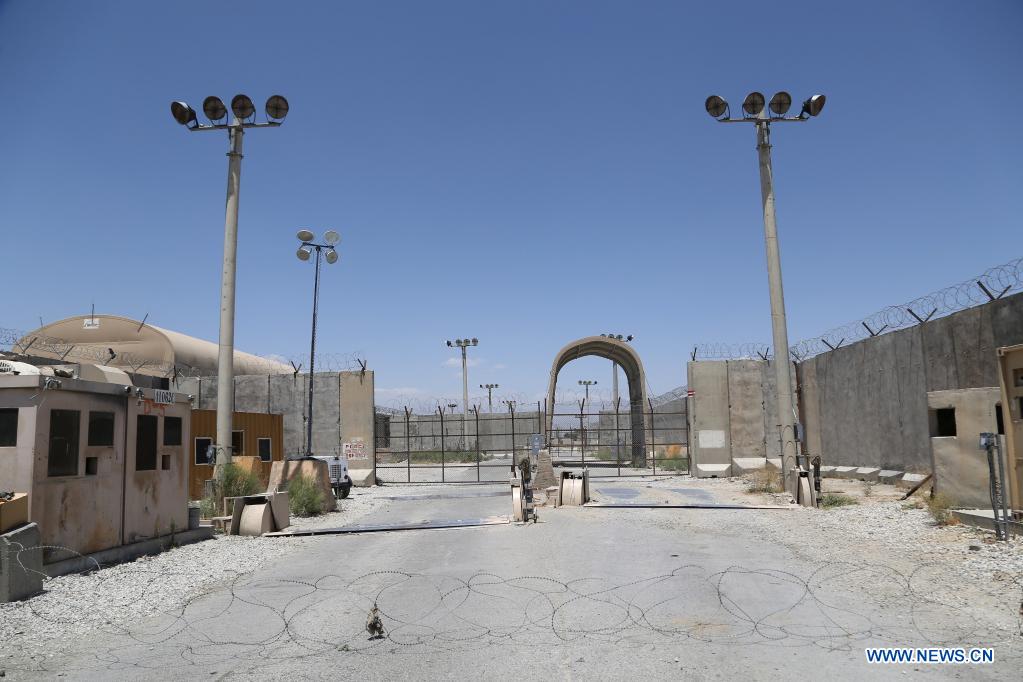 The gathering storm and ascendancy of the Taliban
As the relentless fighting between the Taliban and Afghan National Security Forces in Helmand Province (notably Kandahar, Lashkargah and Musa Qala intensifies), with deadly attacks on civilians, interpreters and the Afghan National Security Forces, the surge in violence after US and NATO troop withdrawal is demoralising the population at large (and women and NATO interpreters in particular).
In Kabul, the city is preparing for a siege with fears intensifying as large numbers flock from rural districts to seek sanctuary, shelter and food. Foreign embassies are stockpiling supplies, food and petrol against the mounting uncertainty of life under the Islamic Emirate of Afghanistan. The conjunction of the Delta variant of Covid-19, Climate Change and escalating Conflict is driving Afghans to the increasingly insecure larger cities. To add to the growing misery, the US withdrawal has taken place during a serious drought that has seen a surge in food prices with more misery for Afghan citizens.
The Taliban have seized lucrative border crossings to undermine a significant source of the custom revenue for the government, further increasing its dependency on foreign aid. As well as Kabul, the Taliban are near t the gates of Kandahar in the south and Mazar-i-Sharif in the north, a city where it would have been previously inconceivable that they could take control from Northern Alliance forces.
The Taliban's international legitimacy is severely compromised by its continuing support for and acquiescence to the presence of international terrorist organisations.
Al-Qaeda is present in at least 15 provinces, primarily in the east and south, according to the UN Security Council in a report released on July 21. It is also aligned with the East Turkestan Islamic Movement, a terrorist organisation identified by China as responsible for terrorist attacks in Xinjiang. In addition, many other terrorist groups supported by funding from Sunni dominated states (including Islamic State) have attracted many adherents to Wahhabism across the Middle East. Even in Shia dominated Iran, insurgents have entered Afghanistan to fight government forces.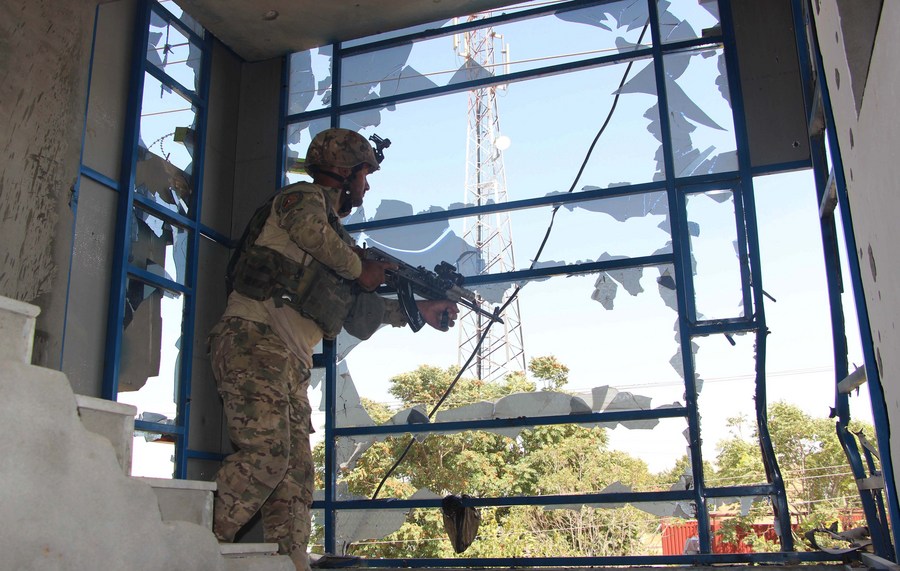 The costs and casualties of US and NATO involvement in Afghanistan
After 20 years, the tragic cost of the conflict encompasses more than 7,500 deaths among the US, and NATO forces, contractors and humanitarian aid workers, nearly 50,000 civilian deaths, more than 65,000 Afghan National Security and Police Force deaths and 50,000 deaths among Taliban and Islamic State fighters. This immense cost in blood has been accompanied by enormous financial outlays from the United States and NATO in seeking to secure and stabilise the country.
The United States alone has spent more than $2.25 trillion on funding the war and $3.9 billion in economic and social assistance since 2002. NATO and other partners have expended many more billions in efforts to support the development and reconstruction of Afghanistan and its overwhelmingly young population.
Post withdrawal the United States will continue to provide funding in the region of $300 million per annum to support an increasingly vulnerable population afflicted by pervasive uncertainty.
The corrosion of corruption
The international community persistently worked with a government they knew to be corrupt instead of trying to dislodge the political elite or prosecuting large-scale theft (as was demonstrated in the notorious Kabul Bank crisis in 2010).
Narcotics, principally opium, have enormously contributed to the financial balance sheets of many elites and warlords who have benefited from the siphoning of the extensive and substantial ISAF financed economy.
Weak governance structures within central and local governments compelled businesses to turn to local powerbrokers and the ascendant Taliban for protection. Innovative but practical plans for decriminalising opium would have diminished the concentrated power of tribal warlords, opium revenues and patronage.
The Taliban and Islamic State have fought and contested control of the mines in Eastern Nangarhar that provide strategic "blood" minerals and notably talcum, marble and chromite. These minerals reportedly provide the Taliban with more than $300 million a year. It is probable that Islamic State has attempted to construct a road to Pakistan to export such strategic minerals.
Afghanistan and the complexity of relations with Pakistan and India
The historically complex and devious role of Pakistan's Inter-Services Intelligence Directorate (ISI) has played a major destabilising role in Afghanistan and also Pakistan-Indian relations. The close ties between the ISI, Taliban and Pakistani Pashtuns will continue to jeopardise international engagement and peacebuilding in the coming decade.
In this context, Pakistan has a crucial role to play in reducing support for funding flows and safe havens in the Federally Administered Tribal Areas (Waziristan) for the Pakistani Taliban (Pashtun) networks.
India's role in regional prosperity and stability is greatly dependent on mutually beneficial relations with China that will mitigate Pakistan-Taliban cooperation and ambitions. Equally, Pakistan has considerable fears of further internal instability that would be provoked by large-scale refugee flows from the Taliban advances (a fear shared by Iran).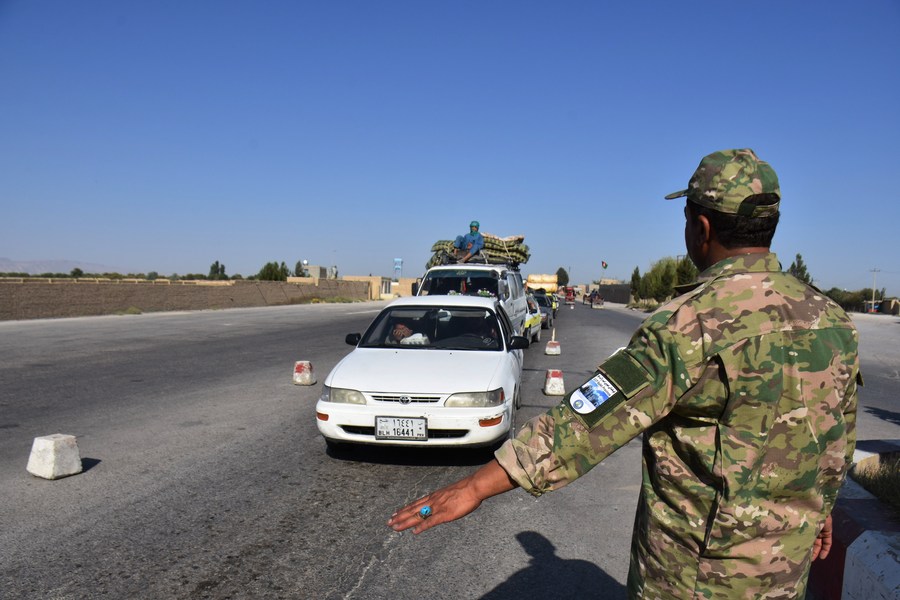 China's strategic and economic interests in Afghanistan
China's crucial security and economic interests in supporting Afghanistan's political and economic stability reflects its increasing concerns (shared by the United States, NATO and India) at the growth and spread of Islamic terrorism and terrorist groups such as East Turkestan Islamic Militants, Al Qaeda and Islamic State Khorasan.
In this context, China will need to be reassured by the Taliban that they will not support extremism nor unrest in Xinxiang nor any instability that will undermine the future and success of the Belt and Road Initiative.
Russia's historic interests and concerns
Russia and Iran are equally critical to promoting Afghan and regional stability by reducing support for terrorist activity (notably the Taliban and the Haqqani Network) and sanctuaries and fully supporting the Afghan-led and owned peace process.
The article reflects the author's opinions, and not necessarily the views of China Focus.