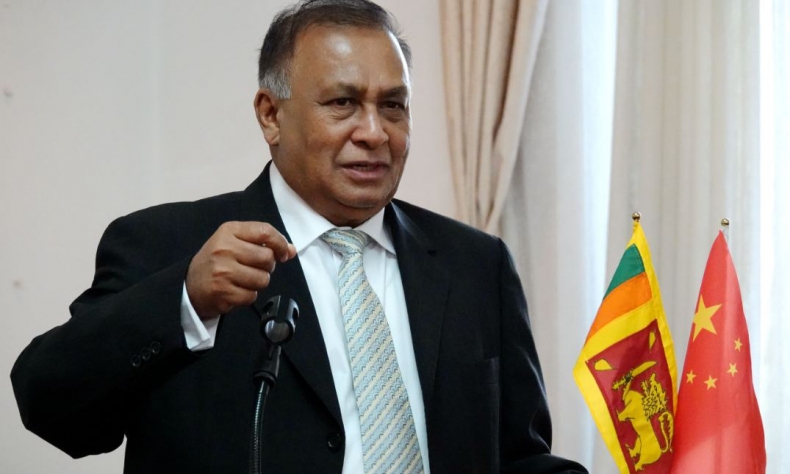 【Ambassador Interview】 Ambassador of Sri Lanka to China: People to People Exchange is a Bridge to Bring the World Together
These years, China and the banks of China have been helping other countries on a bilateral basis. The development in the future will be more coordinated, and will be carried out with a global vision.
The Conference on the Dialogue of Asian Civilizations held on May 15-22 in Beijing is one of the most important diplomatic events of the year, and was hosted in China. China Focus, together with the Development Research Think Tank of China (DRTT) Group and China Development Observation, has launched a series of in-depth columns entitled, "Ambassador Interview," in order to show the point of view of the ambassadors of Asian countries on the theme of the harmonious co-existence of various civilizations. Today, we have an exclusive interview with Karunasena Kodituwakku, Ambassador of Sri Lanka to China. 
Sri Lanka's Vision
Sun Chao: How do you see the future of China-Sri Lanka relations?
Karunasena Kodituwakku: Sri Lanka is a very important milestone in the maritime Silk Road. Particularly, due to our strategic location in the Indian Ocean, we believe we can contribute positively to the success of the Belt and Road Initiative (BRI). Another reason why we can positively contribute is that we have our own vision for Sri Lanka. That is to say, Sri Lanka aims to be the logistics and services hub of the Indian Ocean. We are a small island nation with a population of only 21 million. However, we know how the global economy, particularly the Asian economy, is moving. We want to integrate with the rest of the world. We want to become an important partner of the global community. We cannot live in isolation.
In brief, China gives hope to Asia and beyond. From the vision of both Sri Lanka and China, the two countries are complementary in BRI. It is an ideal platform for our two countries to work together in the future.
In today's highly globalized world, economic diplomacy is very important. We must work with other countries. China is the second-largest economy in the world today. After joining the World Trade Organization, China gained tremendous economic momentum by securing greater access to the world market. This was a critical factor in its rapid economic growth. Similarly, China opened its market in around 1980 under the leadership of the late Chairman Deng Xiaoping, and attracted a huge amount of foreign investment. Foreign direct investment does not only refer to capital, but also technology transfer. With this high foreign investment, China was able to expand both its GDP and export volume.
Similarly, countries like Japan, South Korea, Singapore and Malaysia have become developed countries or middle-income countries due to their cooperation with developed countries in the field of trade and investment. These achievements are closely linked to trade and investment.
The cooperation among countries in the field of investment, trade, tourism and technology transfer is very vital for global prosperity. The new sustainable development goals of the UN by 2030 agreed by political leaders are very vital for economic development. They aim to "not leave anyone behind," and that this must be an inclusive development within the country, regionally and globally.
As an Asian country, Sri Lanka hopes that it will strengthen its cooperation with China and bring prosperity to many Asian countries along the "Belt and Road," including Sri Lanka itself. We hope each country in the world with a capacity to send investors will consider encouraging their business community to look at Sri Lanka.
People to People Exchange is a Bridge to Bring the World Together
Sun Chao: How do you evaluate the BRI?
Karunasena Kodituwakku: As I mentioned earlier, the BRI proposed by President Xi Jinping in 2013 has encouraged many countries, which were historically connected with the maritime silk road.
These years, China and the banks of China have been helping other countries on a bilateral basis. The development in the future will be more coordinated, and will be carried out with a global vision.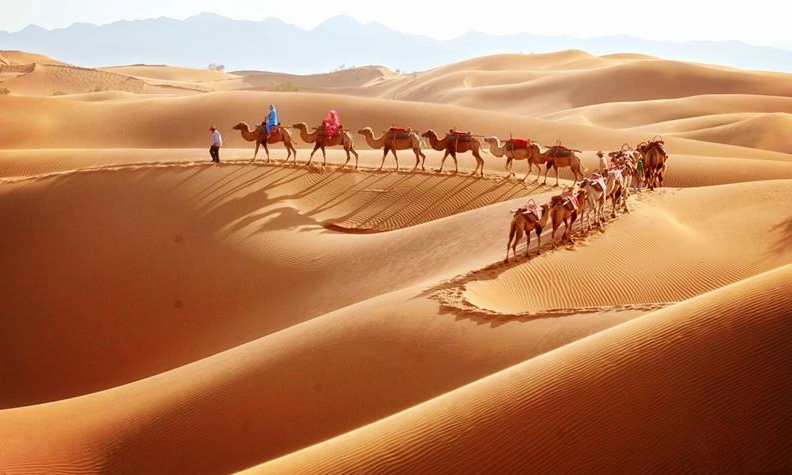 Sun Chao: What actions and plans will your country take to better engage in the BRI?
Karunasena Kodituwakku: China is now helping many countries to develop their infrastructure and enhance connectivity among countries. We hope that more foreign direct investment would flow to these connected countries, including Sri Lanka, and that these countries would be able to create more income and employment opportunities for their local communities.
In addition to that, the improvement of tourism is also very important. Every year, more than one hundred million Chinese people travel abroad, and this number will increase in the future. We hope that more Chinese people would travel to Sri Lanka.
Tourism will also provide an opportunity for people-to-people connectivity. We all like to live in a very peaceful world without any conflict. The first and second world wars and many regional conflicts after those terrible wars have killed millions and millions, and brought physical and psychological suffering to those who survived. In some regions, even at present, people are living in fear of bomb explosions or possible nuclear disasters. Hence, people-to-people understanding is an important bridge to create a better world.
All in all, the initiative provides a new platform for many countries to work together.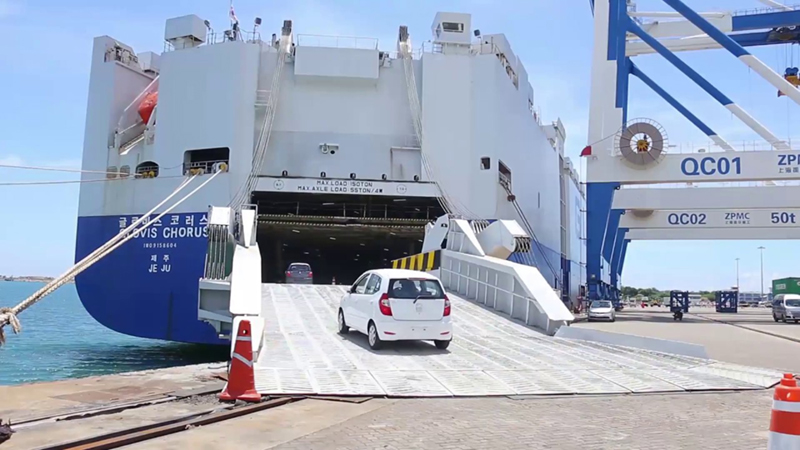 Sun Chao: On the other hand, many people are now concerned about the implementation of Hambantota Port Project, and there are a lot of different voices from Sri Lanka as well. How do you see that?
Karunasena Kodituwakku: When this port was built a few years ago, it was identified as the most important strategic location. This port is located in the Southern Province of Sri Lanka, facing direct international sea routes. When President Xi Jinping visited Sri Lanka in 2014, the two Foreign Ministers of Sri Lanka and China signed a Memorandum of Understanding (MOU) for the two countries to operate this seaport jointly in the future. That was the understanding from its very inception.
The political system in Sri Lanka makes decision-making inefficient. We have to consider the views of many different segments of society. When the agreement for the Hambantota Port was to be signed at the beginning of this year, some people in the local community were not in its favor. Due to this, there was a delay, since we had to inform them of the benefits of working with China to make this port a success. A huge investment has been made in this port, and we cannot keep such a huge investment in isolation without using it properly. There are still some people who are not happy about the agreement, but now, the majority has realized that we have to work together to make it a win-win initiative.
This seaport is basically serving the needs of the Indian sub-continent. The Indian economy itself now grows at 7 percent annually, which means more opportunities for our port services. Nearly 20 cities in India are connected to Colombo by daily flights. Colombo has several direct flights daily from Europe, Australia and East Asia. Sri Lanka is committed to developing into a regional logistics and services hub. Hence, we are very happy that the Southern Port has now become another important milestone of this regional hub.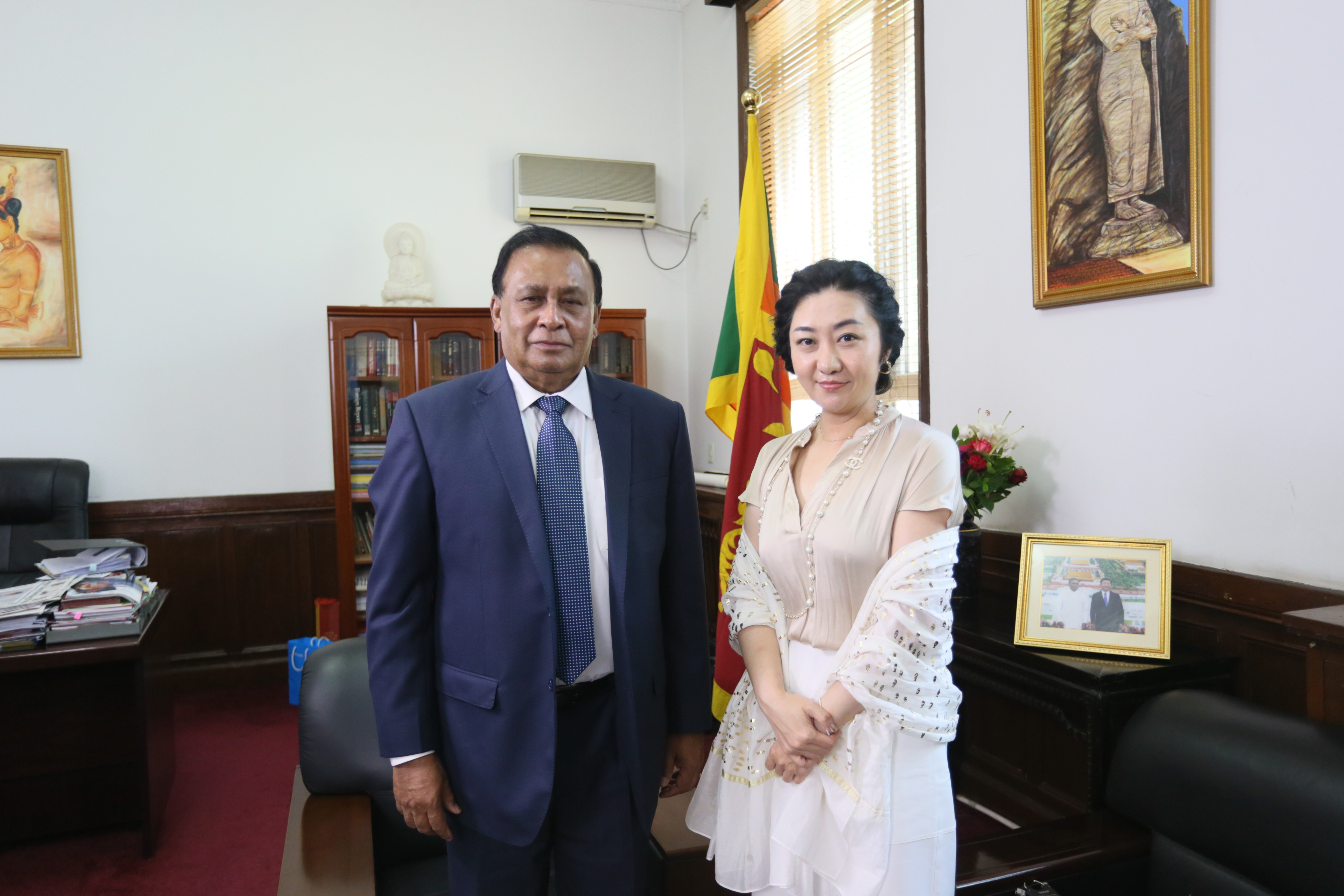 "Opportunities" for Sri Lanka
Sun Chao: What's your favorite sentence or motto from your country, representing your country, which you want to share with the Chinese audience?
Karunasena Kodituwakku: When opportunities arrive on the horizon, leaders must grab these and use these wisely. Sometimes, opportunities arrive unexpectedly, but at other times, you must plan to create opportunities. Now this opportunity has come for Sri Lanka, and we must not miss it. Sometimes, when you miss an opportunity, you could miss it forever. You must not miss the bus. When the bus comes, you must get on the bus and travel in it.
Sun Chao is the editorial board member of the China Development Observation, Vice President of the DRTT Group, and author of the New Order: Ambassadors' Views on the Belt and Road Initiative.