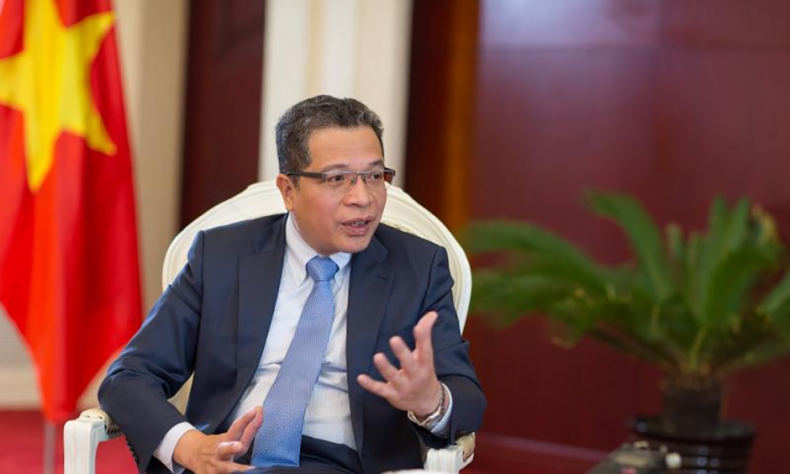 【Ambassador Interview】Vietnamese Ambassador to China: State-to-State Relations Thrive When There Is Friendship Between Peoples
"There is profound friendship between Vietnam and China as comrades and brothers." The cooperation between the two countries is not only one between comrades, but also between brothers.
The Conference on Dialogue of Asian Civilizations, held on May 15-22 in Beijing, is the most important diplomatic event of the year hosted in China. China Focus, together with DRTT (Development Research Think Tank of China) Group and China Development Observation, has launched a series of in-depth columns titled "Ambassador Interview" to show you the point of view of the ambassadors of the Asian countries on the theme of the harmonious co-existence of various civilizations. Today we have an exclusive interview with Dang Minh Khoi, Ambassador of Vietnam to China.
As one of the most successful emerging markets in the world in the past 30 years, Vietnam has been achieving high growth rates, rapid poverty reduction as well as attracting billions of dollars of foreign investment.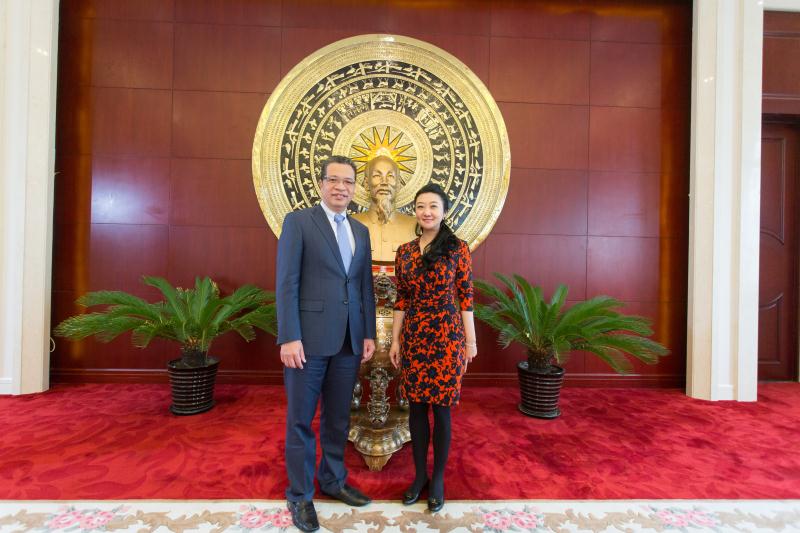 The Vietnamese motto Mr. Dang Minh Khoi wanted to share with us is: "There is profound friendship between Vietnam and China as comrades and brothers." The cooperation between the two countries is not only one between comrades, but also between brothers.
 "State-to-State Relations Thrive When There Is Friendship Between Peoples."
Sun Chao: Based on the past and present of the relations between China and Vietnam, how can we take this relationship to a new level in the future?
Dang Minh Khoi: The friendship between our two countries and peoples is very special. First of all, we are close neighbors. As the old Chinese saying goes, "a far-off relative is not as helpful as a close neighbor". The Vietnamese people also believe this. Thus, "close neighbors" is the best phrase to describe our bilateral relations. It's our historical destiny.
Second, we share the same system and institution, which is of paramount importance. Both Vietnam and China are led by the Communist Party and are striving to reach socialism. In this complicated and rapidly changing world, many countries have chosen different systems. But after years of hard work, we have proven that the goal of developing socialism is the right choice, and we shall not falter in our determination. We have demonstrated the charm and new achievements of socialist countries through reform, innovation and opening-up.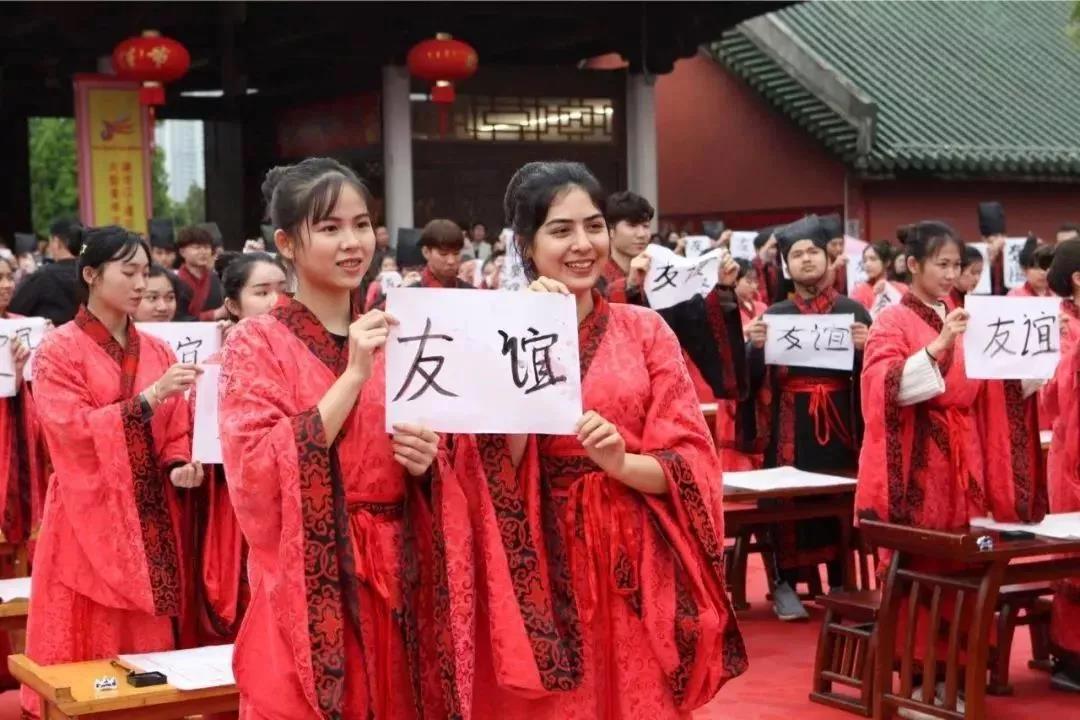 Third, we both attach great importance to economic and social development. Our ultimate goal is to make people's life better and happier. Economic development is the key to achieve this and the development of one country is an opportunity for the other. Vietnam sincerely wishes that China's reform and opening-up succeed and China's long-term national development strategy make outstanding progress. Likewise, a stable, prosperous and peace-loving Vietnam is also very important for China.
Fourth, we have extensive non-governmental exchanges. President Xi Jinping said that state-to-state relations thrive when there is friendship between the peoples when he met with young Vietnamese representatives in 2015. The relationship between the states depends largely on the relationship between the peoples. Recently, under the influence of many complex factors, there have been some disagreements between our two countries, including some vicious reports by the media, leading to misunderstandings between our citizens. That is why we should further promote non-government exchanges. We hope more Chinese people will come to Vietnam, and in turn, more Vietnamese will visit China to witness its development and the contributions it has made to the world.
I am delighted to see that we have high-level exchanges almost every year, which plays an important role in helping to reach consensus. The most important consensus is to enhance bilateral political trust. We should also strengthen bilateral practical cooperation, so that people can make real progress and live better lives. At the same time, we need to promote non-government exchanges, enhancing mutual understanding and trust. In 2016, the number of Chinese people visiting Vietnam reached nearly three million. Among all Southeast Asian countries, Vietnam ranked second in terms of the number of Chinese visitors, after Thailand, while Vietnam has a higher number of nationals visiting China than any other Southeast Asian countries, with two million tourists.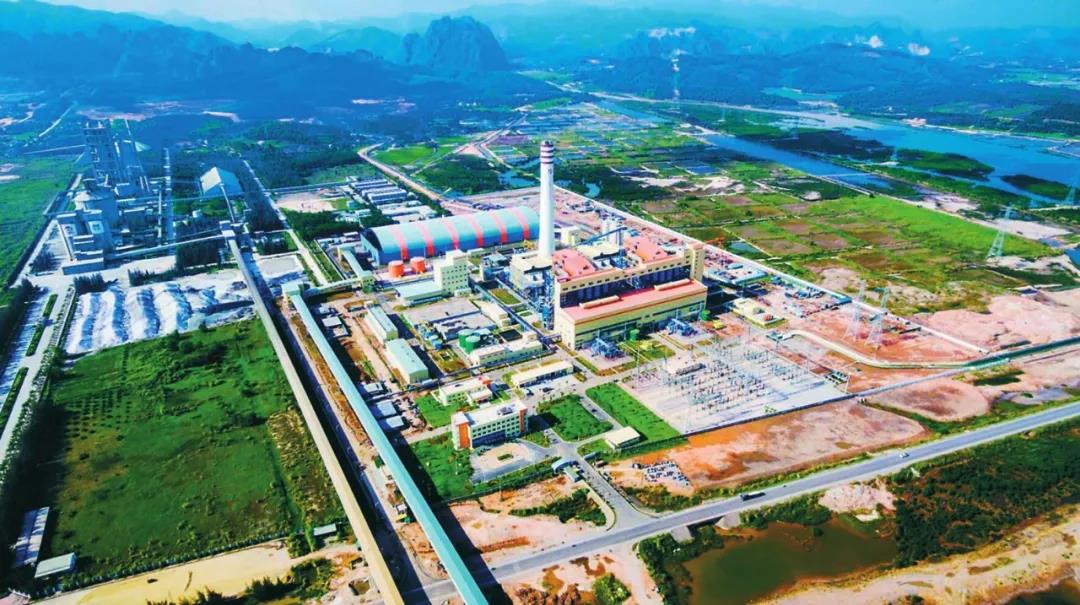 "Synergy Between the Belt and Road Initiative and the 'Two Corridors and One Economic Circle' Plan"
Sun Chao: In 2013, China's President Xi Jinping proposed the Belt and Road Initiative, which has received support and understanding from home and abroad. How do you see this initiative?
Dang Minh Khoi: Vietnam attaches great importance to the BRI proposed by the Chinese leaders. As the ambassador to China, I think the initiative is a grand strategy for the future development of China and the world. If it is able to comply with international laws and the Charter of the United Nations, and adhere to the Five Principles of Peaceful Coexistence, it will certainly receive strong support from countries along the routes. We have also noticed that many international organizations have already expressed their support for this initiative.
China has signed documents with many countries to create synergy between their development strategies. During the Vietnamese leaders' recent visits to China, especially when General Secretary Nguyen Phu Trong visited China in 2017 and met with President Xi Jinping, they discussed in depth how to create synergy between the BRI and "Two Corridors and One Economic Circle" plan. This idea was also reflected in the joint statement of the two countries. I think that the relevant departments of the two countries should enhance communication and put into action the consensus reached by the top leaders. In this respect, we have a large space for cooperation.
Sun Chao: How can we create synergy between the two initiatives?
Dang Minh Khoi: Many years ago while meeting with Chinese leaders, the Vietnamese leaders put forward the "Two Corridors and One Economic Circle" plan to integrate the two countries' economic development. The initiative consists of two corridors and an economic cooperation zone. The first corridor, along which the trade between two countries will be more frequent, comes through Lao Cai, Hanoi and Haiphong. The second goes through Youyiguan Port, LạngSơn, Hanoi and Haiphong. "One Circle" refers to the economic zone around the Beibu Gulf, which is tasked with promoting economic cooperation between Vietnam, and Guangdong and Hainan provinces. The whole initiative is supposed to create synergy of economic development between Vietnam and China, especially Yunnan, Guangxi, Guangdong, and Hainan provinces.
Sun Chao: Vietnam used to be an important part of the ancient Maritime Silk Road. Nowadays on the 21st century Maritime Silk Road, Vietnam still holds a strategic position. In your opinion, how can Vietnam develop its historical advantage? What measures has the Vietnamese government taken to better integrate into the BRI?
Dang Minh Khoi: You made a very good point. Vietnam has a very vital geographical location with a coastline of more than 3000 kilometers, facing the South China Sea. The territory of Vietnam is very narrow, which means there is a long distance between the north and the south. Thus the coastline is a very important part of our country. In ancient times, Vietnam attached great importance to the development of maritime economy. In modern times, Vietnam still values maritime economy, also referred as the 'blue economy'. Since over a decade ago, Vietnam has formulated a strategy for the development of the sea, which aims to boost the blue economy within Vietnam's maritime exclusive economic zone, where Vietnam enjoys sovereign rights based on international laws, so as to contribute to the inland economy.
Therefore, it's important to strengthen maritime cooperation. The pragmatic cooperation between the states is bound to be conducive to maintaining regional peace and stability.
There are many mechanisms and platforms for cooperation between Vietnam and China. First, Vietnam has cooperated with many border provinces of China, such as Yunnan, Guangxi, Guangdong, and Hainan. Now, Vietnamese government and companies sincerely hope to further cooperate with China's inland provinces and other coastal provinces like Zhejiang, Jiangsu and Shanghai.
There is another very important mechanism between the two countries, namely the China-Vietnam Steering Committee for Bilateral Cooperation. This organism is headed by the deputy prime ministers of the two countries, Phạm Bình Minh, Deputy Prime Minister and Minister of Foreign Affairs on the Vietnamese side, and Yang Jiechi, the State Councilor on the Chinese side. The two countries have now been having annual meetings for 10 consecutive years.
Furthermore, we attach great importance to cultivating talents who can speak Chinese. Now we have more than 10,000 Vietnamese students studying in China. Many of them have come back to work in Vietnam, playing a major role in enhancing bilateral relations. There are also many Chinese students studying in Vietnam.
Sun Chao: Vietnam has now become one of the most popular destinations for foreign investments. Would you like to share your experience in attracting foreign investment?
Dang Minh Khoi: I think China is also doing a very good job in this respect. The local governments of China have also performed quite well and I know that because I have worked in China for a long time and have been to many different places. As far as Vietnam is concerned, we are making efforts to improve the environment for investment.
First, Vietnam is firmly committed to building an innovative and service-oriented government. The government must provide better services for Vietnam's economic and social development, not only to serve the Vietnamese enterprises and people, but also to serve foreign enterprises.
Second, we have integrated Vietnam's investment laws with foreign ones. We regard foreign companies as part of the Vietnamese economy and for this reason they enjoy the same legal treatment as the local companies.
At the same time, we have implemented favorable policies pertaining to foreign investment, as we hope that foreign enterprises will invest in Vietnam. In addition to promoting economic and social development, they will also bring us new technology and new management experience. We should learn from China to be more open and to further simplify the administrative approval procedures. The Vietnamese government is working hard to improve the investment environment and provide a more convenient environment for China and other countries to invest.
Sun Chao is the editorial board member of China Development Observation, Vice President of DRTT Group, and author of New Order: Ambassadors' Views on the Belt and Road Initiative.