America's Domestic Gun Problem Forgotten Amid Pelosi Distraction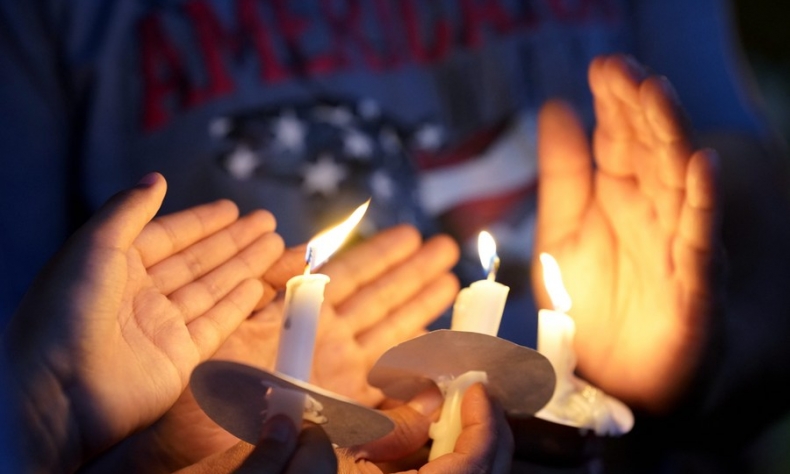 Responsible politicians would seek compromise, even with their most intractable colleagues, rather than brazen international ventures.
The signs are everywhere: Stores are flooded with notebooks, pencils and pens. New clothes and new shoes are being purchased. Family vacations are rapidly winding down.
Yes, millions of American elementary and secondary children soon will be heading back to school. And one North Carolina school district will welcome back its students with rifles.
By now, you know quite well that America too often resembles the most controversial of video games: Easy-to-access guns are loaded with bullets, and the gun-toting killer is soon on the path to destruction. Of course, as bloody as video games are, they are making believe. In the real world, when someone dies from gun violence, they cannot press "new game" and return to life.
Because murdering teachers and kids is no video game, the Madison County School District recently bought one AR-15 rifle — the one often used by people determined to murder as many people as possible — for each school. The rifle will be kept in a safe, where district officials say it can easily be reached if someone gets inside a school building with the intent of killing teachers or kids. The district's superintendent wanted parents and students to know he had no choice; there have been an estimated 300 shootings on U.S. elementary and secondary school facilities since 2010, an average of 25 per year. His solution to perhaps enhancing safety: Bring a weapon of mass murder inside.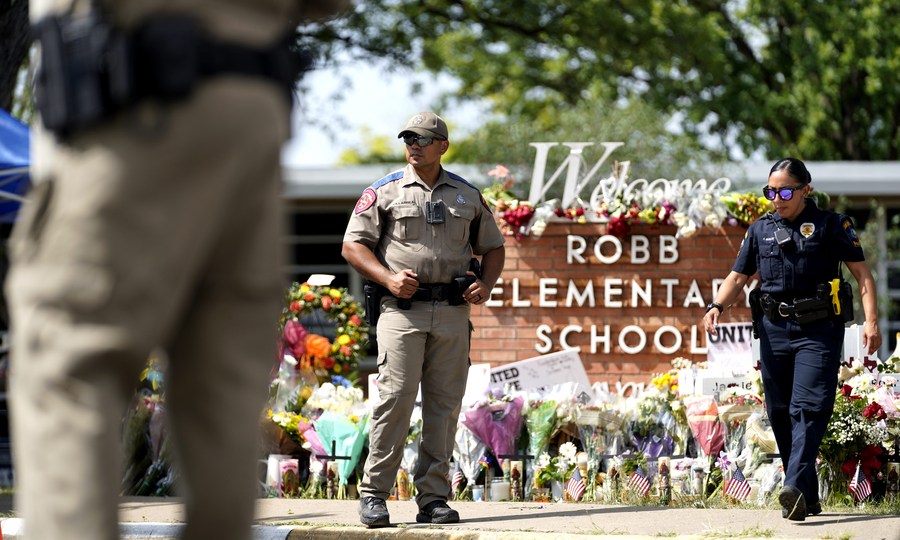 Speaking to a North Carolina newspaper, the county's sheriff also supported the decision. He said, "I hate that we've come to a place in our nation where I've got to put a safe in our schools, and lock that safe up for my deputies to be able to acquire an AR-15. But, we can shut it off and say it won't happen in Madison County, but we never know."
The sheriff is right about one thing: It is pitiful that America, the land of self-described exceptionalism, has become so familiar with gun violence that high-end rifles are considered appropriate inside a school building. More could and should be done, but there is one significant roadblock. Republicans, in the pocket of the National Rifle Association and in fear that they might lose their political seat if they dare try to make America's classrooms safer again, will not assist Democrats in crafting meaningful gun legislation. Yes, Congress passed a gun bill in late June, and President Joe Biden quickly signed it into law. It marked the first significant piece of such legislation in 30 years, but it was watered-down; Democrats had to settle for less because Republicans wanted to settle for the status quo.
Until Republican politicians get a spine, more and more school districts might have to do what is being done in Madison County, North Carolina. Do not read those words as an endorsement of what is happening in that state; rather, read them as an admission of my frustration and embarrassment.
But certain Democrats also would be wise to stop irresponsible international travel and instead take care of America first.
Unfortunately, Nancy Pelosi thinks it would be better to stir up unrest in Asia, even though that will do nothing to allow American parents and kids to sleep better at night. Last week, Pelosi abandoned commonsense and chose to follow through on a roughly 24-hour trip to Taiwan, where she accomplished nothing of significance except for raising tensions between the U.S. and China. Yes, I know Pelosi made other stops on her ineffectual diplomatic journey throughout the region, but the fact is neither the U.S. media nor the general public cared about any other part of her visit except for those few hours in Taiwan island.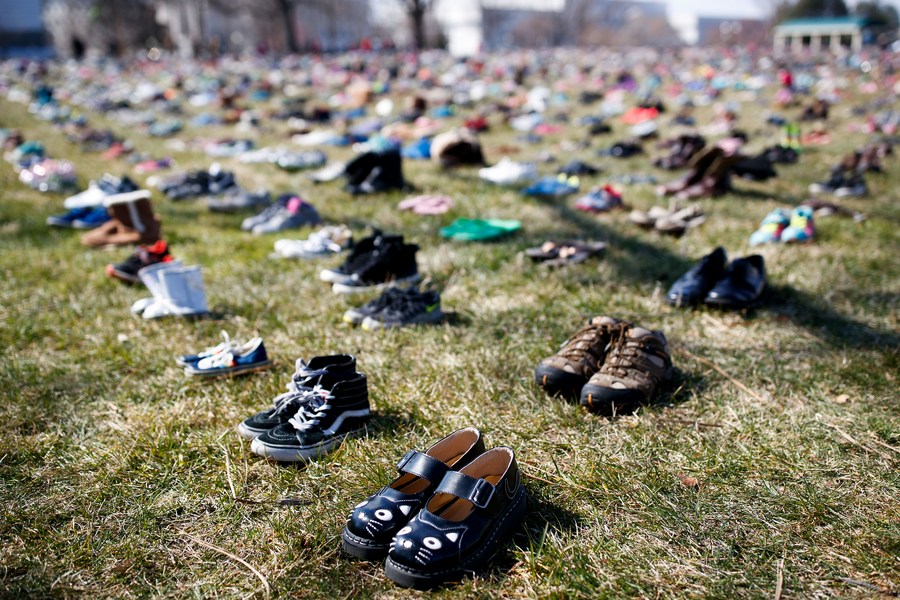 Pelosi's globe-trotting recklessness did not make America's kids safer. It did allow her to validate just how much she detests China. Pelosi's globe-trotting recklessness did not show a commitment to the American people. It did allow her to distract the media and the public from multiple recent controversies surrounding her husband and herself. Pelosi's globe-trotting recklessness did not assist in feeding the hungry or finding jobs for the less fortunate. It did allow her to muck up the progress that presidents Biden and Xi Jinping had made during their recent video chat about critical issues across the globe.
Pelosi did not have to travel to Asia. She was not acting as an official representative of the White House, and she was not addressing even one of the critical challenges the U.S. and China must tackle in order to make the 21st century one in which there is a chance for a shared and beneficial future for humanity. Instead, she rehashed tired platitudes about America's commitment to protecting a China's part from China, which she and other leading U.S. politicians are convinced is out to undermine America's hegemony around the world.
Actually, the U.S. is doing that by itself. Rampant racism, numerous anti-Asian attacks, chronic economic inequality, fierce culture wars, unwise meddling in the internal affairs of another nations, and the orgy of guns are just some of the reasons America's respect around the world is eroding. Americans are noticing it, too: A recent Pew Research survey found that "nearly half of Americans (47 percent) say that the United States' influence in the world has been getting weaker in recent years. … This is in stark contrast with views of China: Two-thirds of U.S. adults say that the country's influence has been getting stronger in recent years."
Responsible politicians would seek compromise, even with their most intractable colleagues, rather than brazen international ventures.
The article reflects the author's opinions, and not necessarily the views of China Focus.