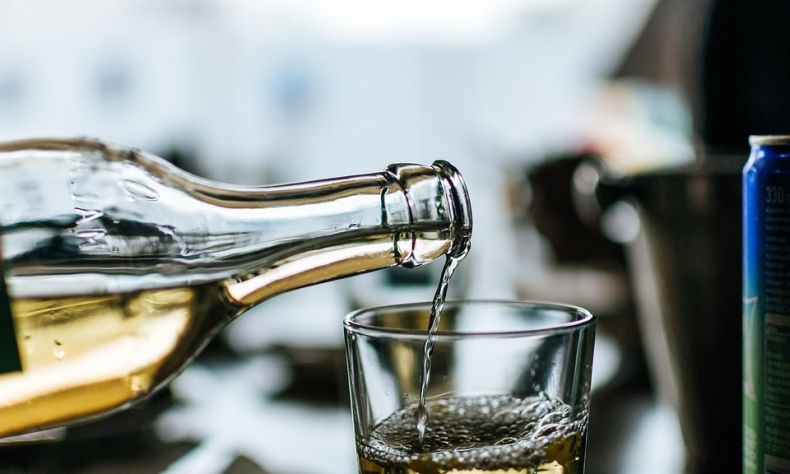 Baijiu or Bust: How Millennials are Changing China's National Drink
China's infamous clear spirit Baijiu has long been the alcoholic drink of Chinese society. But how are the country's younger drinkers changing tastes and habits affecting the time-honoured product?
For thousands of years, China's choice of liquor has been dominated by variations of the infamous sorghum-based spirit Baijiu.
In its long history, the clear aromatic liquor has taken on many forms – huangjiu (yellow wine), shaojiu (burnt wine) to name two – and has been a staple of Chinese society; in toasts for weddings, birthdays and national holidays – or simply knocked back by the glass with friends and family.
Since earning national-drink status in 1949, Baijiu has become a "drink of superlatives", becoming the world's most consumed spirit, with 10 billion litres distilled annually, and now makes up a third of the world's liquor brewing. It boasts not only China's most valuable publicly-listed company, but also the world's most valuable liquor company in Kweichow Moutai, a premium Baijiu brand in which bottles regularly fetch for more than $127.
Though it has not yet earned the same notoriety outside of China's borders – fire water, gasoline and "like drinking razor blades" are some of the word's foreigners have used to describe the infamous drink – Baijiu is the undisputed choice for Chinese drinkers, especially around the holidays. Last Chinese New Year, online giant Tmall recorded Baijiu sale increases of 237 percent compared to 2019, highlighting the position the liquor holds in the Chinese market.
But while they say you should never change a winning formula – or in this case brew – Baijiu distillers up and down the country have been doing just that as they try deal with a problem all time-honoured brands face at some point in their existence: How to attract the next generation of consumers?
Younger audiences shunning Baijiu
Because despite its enormous success, Baijiu has in recent years faced something of an image problem.
Its reputation as a traditional drink, highly associated with high-level business dinners and even higher alcohol-levels (Baijiu alcohol percentages often reach as high as 60 percent alcohol) means that while it continues to play well with mature drinkers who make up the spirit's largest consumer group, younger drinkers are increasingly finding it a turn-off.
Millennials – those born between 1981 and 1996 – are now the largest consumer group for alcoholic products in China, spending higher amounts of money and consuming them at a far greater rate than their parents ever did. And, unlike their parents, drinking for them is now becoming a social practice, no longer limited to toasting at dinners or functions. As such, this require something easier, sweeter and longer-lasting to drink, and Baijiu, as a fifty-percent proof strong tasting alcohol known for downing rather than sipping, no longer adequately fits their needs.
This changing drinking culture, along with greater market access for international brands, has seen rivals to Baijiu rise, specifically sweeter spirits, red wine and beer – drinks that better suited casual drinking. In recent years, sales of all three have increased, with Tmall recording record sale increases of 158 percent in beer, 156 percent in red wine and 62 percent in other liquor respectively during last Chinese New Year.
There are now 5.4 million millennials in China with a preference for wine over Baijiu, and given this age group are characterised by their preference for spending over saving, and make up roughly 25 percent of the population, they are also key to ensuring Baijiu remains the nations favourite alcoholic drink.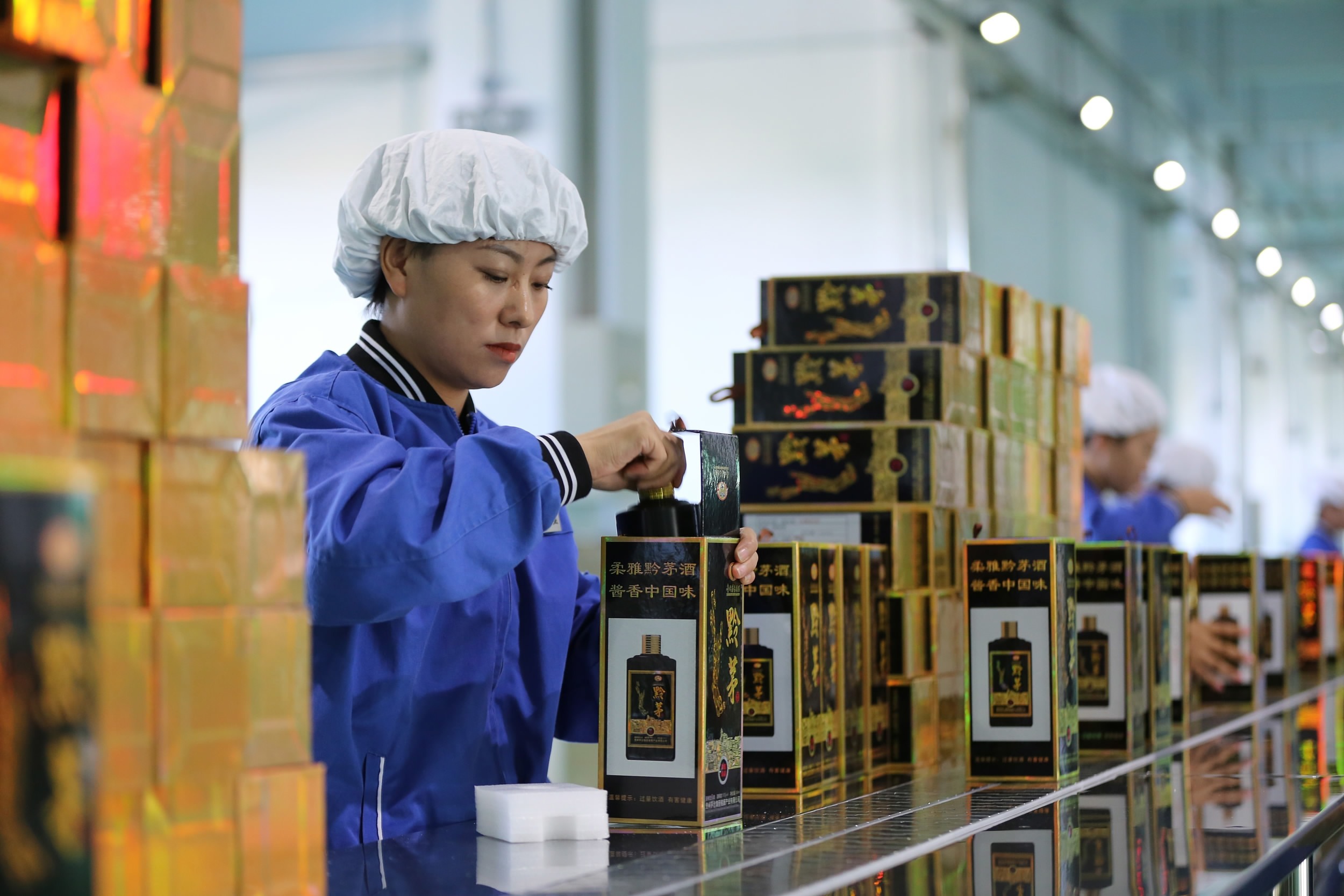 Domestic distillers lead the charge
While some established Baijiu producers, whose recipes have been crafted for hundreds of years, have resisted change (imagine telling Macallan to start adding Coca-Cola to their 25-year old single malts) it has led to an exciting array of new Baijiu distillers, focused on younger drinkers.
JIANGXIAOBAI – a young baijiu maker based in Chongqing, west China, was one of the first to spot the market potential offered by this group, and since 2012 has been distilling light-flavoured, lower alcoholic Baijiu focused on Chinese millennials.
Twinning the traditional liquor with fruit-flavours such as peach has given it a distinctively sweeter flavour, while its branding and logo, which references Chinese pop-culture and depicts a young man wearing black framed glasses and checkered scarf, leaves no doubt who the drink is aimed at.
Previous promotional events held by JIANGXIAOBAI such as the YOLO Music Festival, Just Battle International Street Dance Competition and JOYBO Street Art Festival in 2018, further illustrate how the distillery is moving away from Baijiu's "corporate" image, and towards something much younger and fresher.
The move has already brought with it considerable success, with Bloomberg reporting on September 8 of the company raising approximately $300 million in funding, and has since been given a prefunding valuation of roughly $1.6 billion (in comparison, Irish whisky Jameson was valued at €1.68 billion by its parent company in 2013).  It now has products available in over 20 countries, a factor that is expected to grow after its latest injection of capital.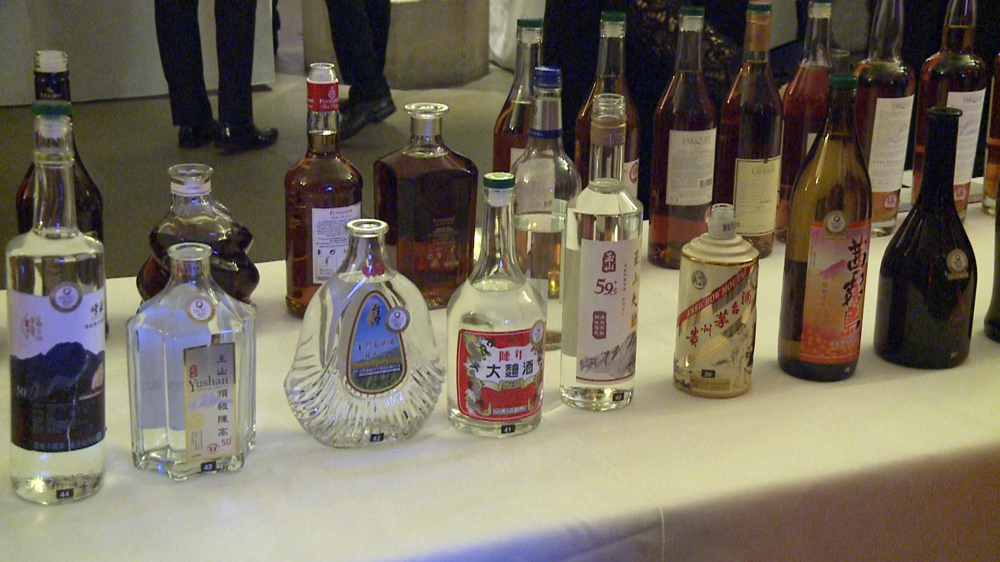 Foreign companies see market's potential
Given the size of China's millennial drinking market, and the success of companies like JIANGXIAOBAI, it is unsurprising competition for sweeter, lower alcoholic Baijiu has grown in recent years. But what is surprising is where some of those competitors are coming from.
North Yorkshire in the United Kingdom would seem an odd place to find a Baijiu distillery, but in the picturesque district of Ryedale, a small but growing distillery is doing just that.
Baijiu Society, the brain-child of company CEO Craig Butler, have been making baijiu-based products since 2016 with a firm eye on Chinese millennial's thirst for a sweeter tipple.
The businessman, who along with company Director Rob Smith, have both previously worked for foreign manufactures based in China, and decided upon returning to the UK that they wanted to do something linked to the country, something that could one day bring them back to a place very close to their hearts.
"We wanted to do something for Chinese people, something special just for them," Smith said in between promoting his liquor at the China International Import Expo (CIIE) in Shanghai.
Having been on the end of his fair share of business dinners in China that involved the inevitable drinking of Baijiu, Smith was aware of the drinks "strong, acquired taste", but also its fading popularity with China's younger population.
"It is fair to say that younger people are not attracted to it. So, we've created a Baijiu using traditional methods that is easier to drink and that young people think is great."
Having started by infusing British craft beer with the Chinese spirit to create "Baijiu Beer", the pair then turned their attention to creating a lower-alcohol, fruit infused Baijiu, one more palatable for China's millennials. "We've taken the harshness out of Baijiu and added fruit flavours and spices to create a drink that can be served on the rocks, with a tonic, or as a shot," Smith said.
After successfully debuting the premium product in restaurants, bars and high-end clubs in and around the UK and Hong Kong, Smith and Butler decided to launch the spirit on China's mainland at CIIE, having chosen the event for its reputation in promoting new products into the Chinese market.
"China has always been our main goal; it has always been the main focus of the business." Smith said.
"We really see the big market in China. So many people are interested to get involved and sell it. They see it as a real viable business. Only this morning, two huge establishments in Pudong [Shanghai], wanted to sell our stuff. The owner wanted me to go this afternoon and see it, Chinese suppliers want me to sign Memorandum of Understanding's with them, and other such contracts. They all want it."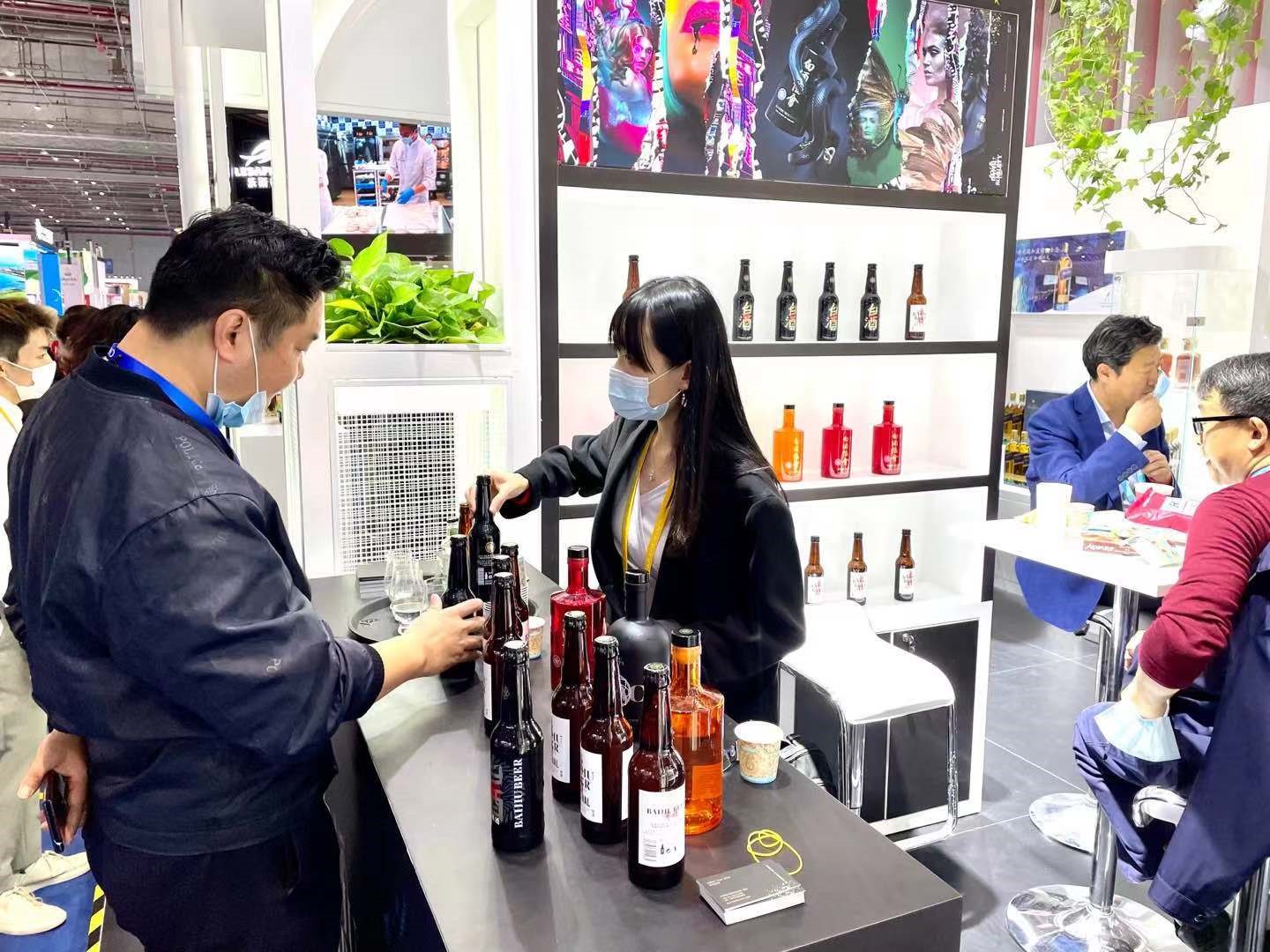 What is Baijiu's future? 
Their impatience highlights the growing impact China's youth are having on their national drink, and while it is clear they have created a new market for Baijiu producers, what it means for the drinks long-term future is less certain.
Some have pointed to the changing face of China's tea culture, with companies such as HEYTEA and LELECHA combining traditional tea characteristics with big modern flavours to attract younger customers, as the path Baijiu must follow if it is to stay competitive going forward.
For Baijiu purists, that might be a tough pill to swallow. But given China's sorghum-based spirit has existed for thousands of years in various guises, it should give confidence that it is capable of adapting with the changing times, while keeping to the cultural and traditional elements that made it the icon it is today.
While no one can predict what form Baijiu will take in the future, it would take a brave man to doubt that Chinese families will continue raising glasses of the clear-spirit for many more years to come.