Banding Together as One Community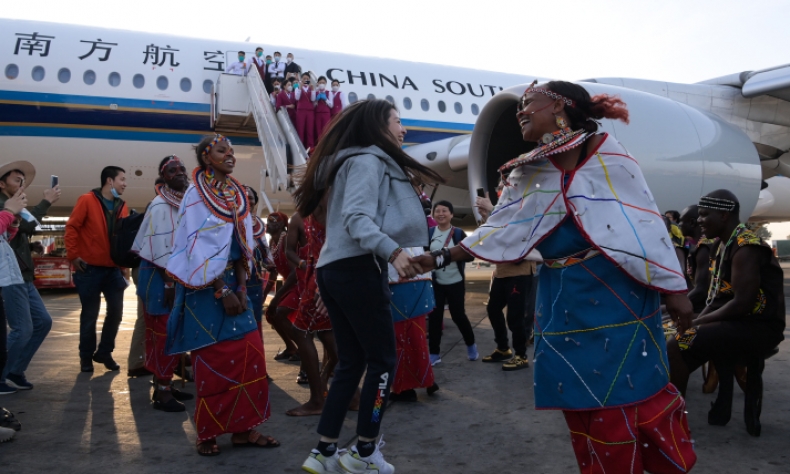 If people view the world as a community with a shared future, then openness, cooperation and win-win outcomes will be the fruits of their choice.
A decade ago when the newly elected leadership of the Communist Party of China (CPC) made its public debut at the Great Hall of the People in Beijing, the world speculated about how the most populous nation and second largest economy would reach out to the global community, and what role China would play in a world in the midst of turmoil and transformation.
During his first overseas trip as Chinese president in March 2013, Xi Jinping, also General Secretary of the CPC Central Committee, introduced China's vision of fostering a new type of international relations with win-win cooperation at the core and the notion of building a community with a shared future for humanity. In the following years, Xi proposed a host of major initiatives and proposals, including the Belt and Road Initiative (BRI), the upholding and promotion of the common values of humanity, the Global Development Initiative (GDI), the Global Security Initiative (GSI) and the Global Civilizations Initiative (GCI). The core message of these initiatives is that countries are interdependent, humanity has a shared future, and the international community must become united for cooperation.
Over the years, under President Xi's leadership, China has been committed to the path of peaceful development, and devoted itself to addressing global challenges, facilitating win-win cooperation, promoting greater democracy in international relations, and making the global governance system more just and equitable. The building of a community with a shared future for humanity has evolved into a vision with global significance, received warm response from the wider international community and has been exerting positive and far-reaching influence on contemporary international relations.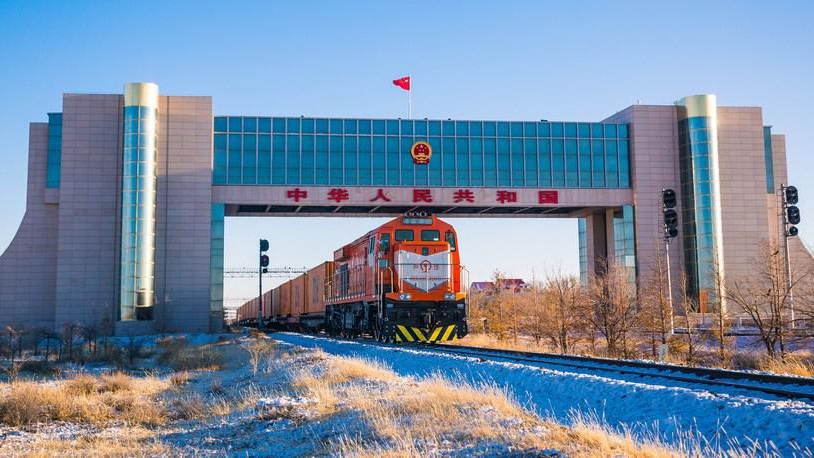 At the global governance level, initiatives to build a community with a shared future in the dimensions of cyberspace, nuclear safety, common health, life and nature, and the ocean have been proposed. At the regional level, initiatives to build a community with a shared future with China's neighbors, as well as other Asian and Asia-Pacific countries, the Association of Southeast Asian Nations, other members of the Shanghai Cooperation Organization, Africa, the Arab world and Latin America have been well received. At the bilateral level, in-depth communication with global leaders has been carried out. The vision has been written into multilateral resolutions and declarations. It has been widely recognized by the international community and is gradually becoming a global consensus.
The 20th CPC National Congress last year made it clear that promoting the building of a community with a shared future for humanity is one of the essential requirements of Chinese modernization drive. It is the core principle of Xi Jinping Thought on Diplomacy. It is not only the Chinese solution to the "questions of the times" facing the world today, but also a righteous way that brings benefits to the people of the world. It embodies China's global vision and perspective, as well as the spirit of a major country ready to shoulder its responsibility and that links its own development with the development of the world.
Features
"China is simply the other pole of the human mind; unless you understand China, you won't understand what are truly common values in human society on Earth, or what are just Western idiosyncrasies," Simon Leys, a distinguished scholar of classical Chinese art and literature, observed. Michael Wood, a British historian, broadcaster and author, emphasized, "For a Westerner, it's always a journey of discovery. China is the essential other, without the knowledge of which the West would not be able to perceive the outline and the limits of its own self."
The concept of building a community with a shared future for humanity carries forward traditional Chinese philosophical beliefs such as "harmony is of paramount value," "universal prosperity in the whole world" and "unity of humans and nature." It is in line with the diplomatic traditions of the People's Republic of China, including the independent foreign policy of peace, the Five Principles of Peaceful Coexistence (mutual respect for sovereignty and territorial integrity, mutual non-aggression, mutual non-interference in internal affairs, equality and mutual benefit, and peaceful coexistence), the win-win strategy of opening up and the building of a harmonious world. It also reflects the common aspiration of people all over the world for development and progress and the beneficial experience of some regions and countries in building communities, embodying both salient Chinese features and the common values of humanity.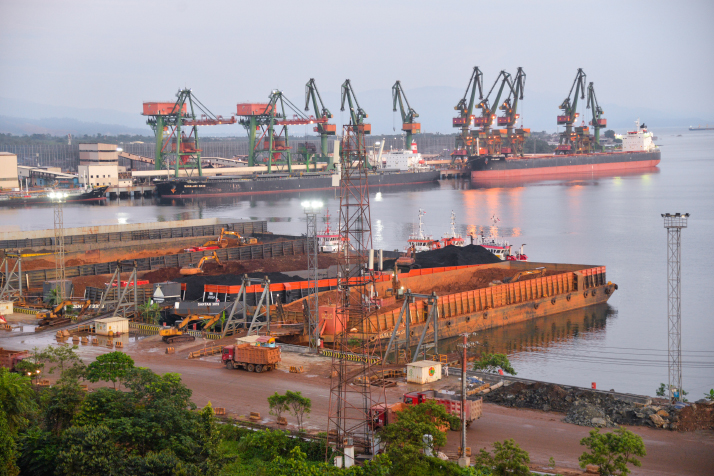 Such a community is characterized by lasting peace, universal security, common prosperity, openness and inclusiveness, and a clean and beautiful environment. These five aspects, taken together, depict a bright future for the progress of international relations and represent a major innovation in the theory of major-country diplomacy with Chinese features.
The essence, as the term suggests, is that the future and destiny of each nation and country are closely connected. Everyone should pull together for a common cause, share weal and woe, and seek the broadest common interests of countries to build this planet into a harmonious family.
Initiatives
President Xi has declared that China will advance the building of a world that enjoys lasting peace through dialogue and consultation, a world that enjoys universal security through joint contribution and shared benefits, a world that enjoys common prosperity through win-win cooperation, an open and inclusive world through exchanges and mutual learning, and a clean and beautiful world through green and low-carbon development.
It is important to adhere to common development and inject impetus into addressing the global development deficit. At present, the world is facing serious development problems. According to statistics, nearly half of the world's population lives on less than $5.5 a day. Years of global poverty reduction achievements have been in vain due to the COVID-19 pandemic, and the number of people suffering from hunger has increased by more than 150 million. Some 574 million people will still be living in extreme poverty by the end of 2030. President Xi put forward the GDI to promote the solution of the urgent problems faced by developing countries, and to accelerate the implementation of the UN 2030 Agenda for Sustainable Development. More than 100 countries and many international organizations including the UN have supported this initiative, and nearly 70 countries have joined the Group of Friends of the GDI.
It is important to promote common security and contribute to the realization of lasting peace. Today, the security of all countries is inter-related. Without genuine security, it would be impossible to create a community with a shared future. China takes the path of peaceful development, and other countries should also follow the path of peaceful development. Only when everyone takes this path can countries live in harmony. For this reason, President Xi proposed the GSI, emphasizing that humanity is an indivisible security community, advocating a common, comprehensive, cooperative, and sustainable security concept, paying attention to the legitimate security concerns of all countries, and advocating the construction of a balanced, effective, and sustainable security architecture, to resolve differences and disputes between countries through dialogue and consultation. This is an innovative measure to deal with international security challenges and a fundamental solution to achieving long-term peace and stability in the world.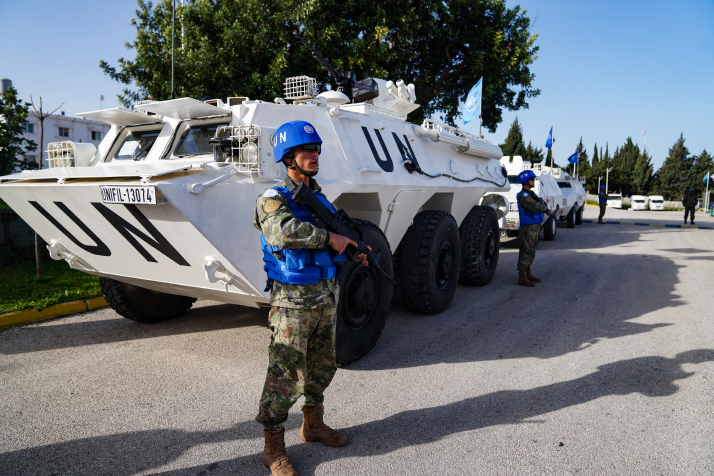 It is important to promote common opening up and create opportunities for deepening cooperation and win-win results. China's two miracles of rapid economic development and long-term social stability depend on reform and opening up. Openness is a two-way street. One cannot ask others to open up while closing one's own door. Politicizing scientific and technological issues, weaponizing ideology, and deliberately blocking scientific and technological exchanges and cooperation will only lead to the stagnation of scientific and technological progress.
It is important to show respect for diversity of civilizations, promote common values and build bridges for exchanges and mutual learning among different civilizations, a key feature of the GCI. President Xi has stressed that peace, development, fairness, justice, democracy, and freedom are the common values of humanity, each nation and civilization has its distinct features, and no one can claim to be superior to others. True democracy means respecting that countries take a path of democracy that suits their own national conditions. True human rights mean respecting other countries' practice of their own distinctive human rights concepts. True freedom means respecting other countries' free choices to accelerate development while maintaining their own independence. If addressed with a spirit of mutual learning and respect, the diverse aspects of our civilizations can in fact become bridges between them, driving cooperation, social progress and harmony. Attempting to impose the values of a few countries on the whole world is in itself contrary to the true meaning of democracy.
It is important to build a new type of international relations featuring win-win cooperation, which means that all countries and the people should enjoy dignity, development, and security. It is also important to abandon the outdated mindset of seeking alliance or confrontation, act along the trend of the times, treat each other as equals, value consultation and mutual understanding, and explore partnerships that are inclusive and constructive instead of targeting at an imagined enemy or any third party. The future of the world should be controlled by the people of all countries, international rules should be written by all countries, global affairs should be governed by all countries, and development results should be shared by all countries.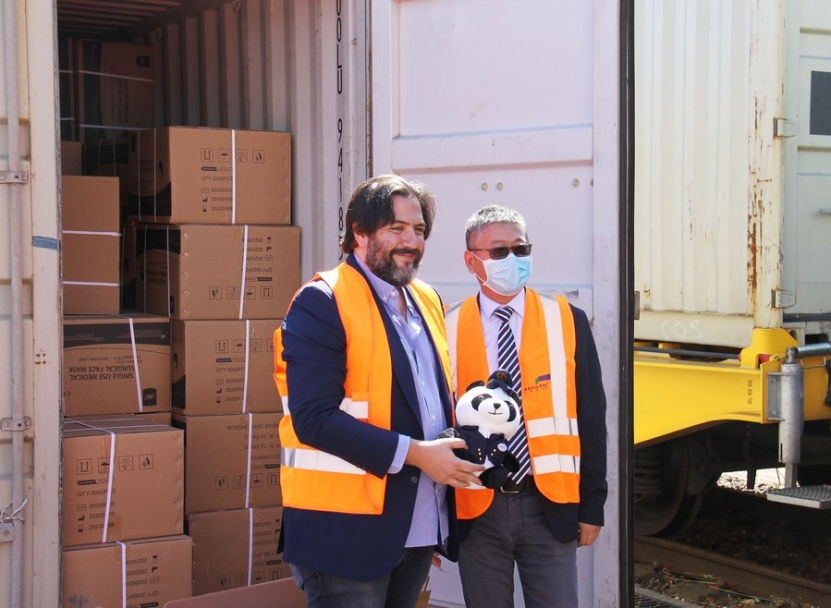 Actions
China is not only the staunchest advocate but also the most down-to-earth practitioner, contributor and pioneer in the building of a community with a shared future for humanity.
In the past decade, China has established 21 pilot free trade zones and increased the free trade agreements (FTAs) it has signed from 10 to 19, which include the Regional Comprehensive Economic Partnership, the biggest FTA in the world. Pre-establishment national treatment has been given to foreign investors across the board, and the items on the negative list for foreign investment have been curtailed to 27. The number of China's business entities has soared to over 160 million. According to the World Bank, China ranks 31st globally in the Ease of Doing Business ranking, up by 65 spots in 10 years.
The BRI, a practical and open initiative guided by the principle of extensive consultation, joint contribution and shared benefits, after 10 years of inception, has evolved from vision into reality. It is a high-quality public good initiated by China, built by the parties involved, and shared by the world.
The BRI delivers high-standard, sustainable and livelihood-enhancing outcomes, boosting development in partner countries and bringing real benefits to the people. It has galvanized nearly $1 trillion of investment, established more than 3,000 cooperation projects, created 420,000 local jobs, and helped lift almost 40 million people out of poverty. A decade of efforts have laid down a pathway toward common development, and created an array of national landmarks, projects to improve living standards, and milestones of cooperation. The China-Laos Railway helps make landlocked Laos a land-linked country. The Puttalam power plant helps light up numerous Sri Lankan homes at night. The Mombasa-Nairobi Railway in Kenya adds more than 2 percentage points to local economic growth. Luban workshops help young people in over 20 countries acquire vocational skills. The China-Europe Railway Express has completed 65,000 freight services, serving as a steel camel fleet between Asia and Europe, and a health train delivering medical supplies during the pandemic. China will host the Third Belt and Road Forum for International Cooperation this year. Taking this as an opportunity, China will work with all partners for more fruitful outcomes from Belt and Road cooperation.
As an active contributor to the implementation of the 2030 Agenda for Sustainable Development, China has assisted other developing countries in reducing poverty, boosting agricultural progress, supporting equal access to education, improving infrastructure and speeding up industrialization. In particular, China actively responds to the calls and concerns of the poverty-stricken countries which bear the brunt in the aftershock of the pandemic and economic downturn, and is helping many African countries develop modern agriculture with the help of the China-developed BeiDou Navigation Satellite System and unmanned equipment.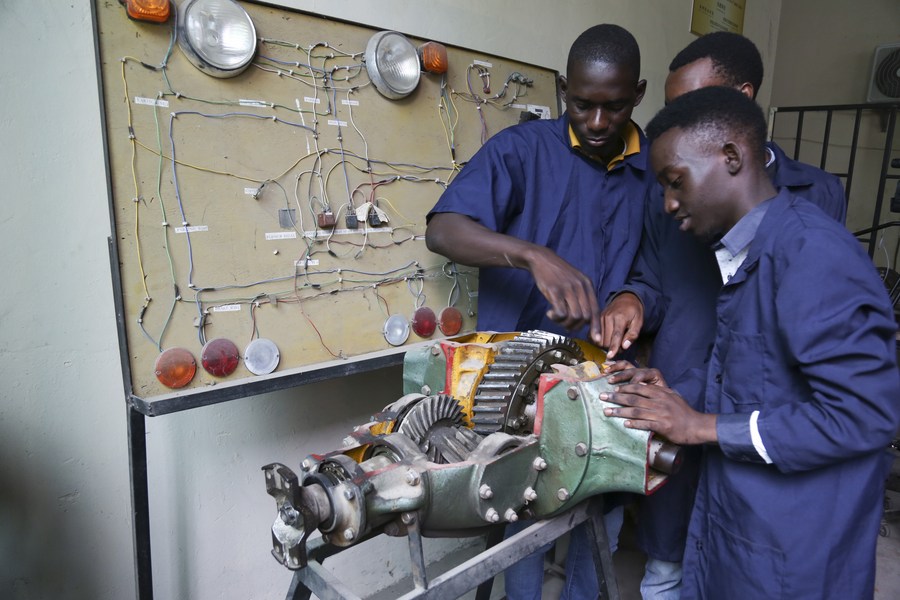 On the Ukraine crisis, China's core stance is to promote talks for peace. The 12 propositions offered in China's Position on the Political Settlement of the Ukraine Crisis showcase China's consistent effort and constructive role in the political settlement of the Ukraine crisis. The landmark agreement between Saudi Arabia and Iran mediated by China to resume diplomatic ties and reopen their embassies and missions is a milestone in helping deescalate tensions, restore peace and inject stability into a volatile geopolitical landscape, manifesting that China's diplomatic philosophy to promote peace and development is much more appealing than some countries' tactics of fueling confrontation to expand their own political domain in the region. The dialogue and the agreement set a good example of how countries can resolve disputes and differences and achieve good neighborliness and friendship through dialogue and consultation.
The pandemic has been brought under control after three years, but the world is not yet safer. Trust between major countries is lacking, geopolitical rifts are widening, unilateralism is rampant, the Cold War mentality is back, new types of security threats involving energy, food, climate, biology and artificial intelligence continue to emerge.
If people choose to see the world from a "democracy vs. authoritarianism" perspective, they will very likely usher in a world of division, confrontation and conflict. But if they view the world as a community with a shared future, then openness, cooperation and win-win outcomes will be the fruits of their choice. At a critical juncture of history, human society must not repeat the old path of antagonism, division and confrontation, and must not fall into the trap of zero-sum game, wars and conflicts.
China's central task in the new era and on the new journey is to advance the rejuvenation of the Chinese nation on all fronts through a Chinese path to modernization. The process of Chinese modernization is a boost to the force for peace, justice and progress in the world. As more and more countries begin their own journey toward modernization, the vision of building a community with a shared future for humanity will be within reach and our planet will enjoy a brighter future.