Hainan Emerges as a New Engine of China-Africa Trade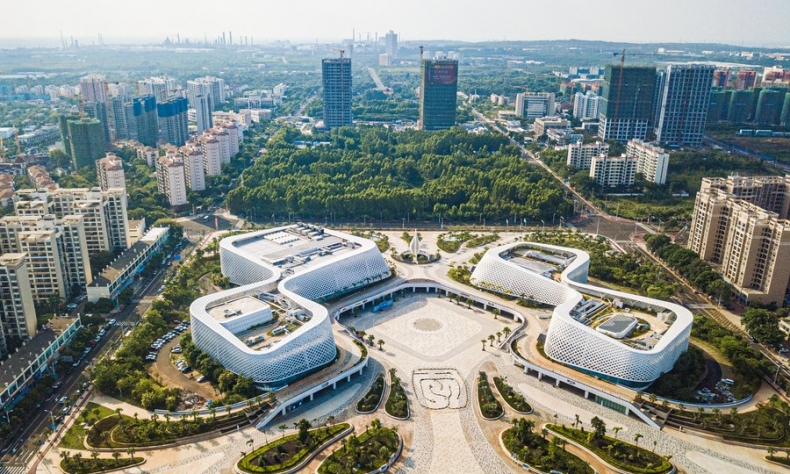 Hainan's emergence as a major player in China-Africa trade relations reflects China's broader strategy to engage with Africa through a more decentralised approach.
In recent years, China's southernmost province Hainan has emerged as a major player in Sino-African trade relations. While the volume of trade between Hainan and Africa is still relatively small compared to some other provinces, it has grown steadily over the years, and the province has actively promoted trade and economic cooperation with African countries.
Hainan Province, covering islands and islets in the South China Sea, has long been known as a popular tourist destination for its beautiful beaches, tropical climate and unique cultural heritage. In recent years, however, the provincial government has promoted Hainan as a hub for international trade, with a particular focus on strengthening economic ties with African countries.
The Belt and Road Initiative (BRI) has played an important role in Hainan's drive to deepen economic ties with Africa. The BRI is a comprehensive infrastructure-development programme designed to connect China with countries in Asia, Europe, Africa and beyond through a network of roads, railroads, ports and other infrastructure projects. Under the BRI, Hainan has been declared a free trade zone, offering tax incentives and other benefits to companies operating in the province.  
Hainan's focus on the tourism sector has also helped to promote trade and economic cooperation with African countries. In 2020, Hainan launched a series of initiatives to attract African travellers, including establishing direct flights between Hainan and African cities, signing strategic cooperation framework agreements, and promoting Hainan as a medical tourism destination.
According to the Hainan Provincial Department of Tourism, Culture, Radio, Television and Sports, the number of African visitors to Hainan increased by 11.6 percent in 2020, despite the impact of the COVID-19 pandemic. The department has set a target of attracting 10,000 African tourists to Hainan by 2025, compared with only about 5,000 at present.
While tourism is one of the goals of Hainan and African countries, trade is also doing well, official statistics from the Haikou Customs located in the province's capital, show. In the first quarter of this year, Hainan's imports and exports totalled 57.74 billion yuan ($8.1 billion), and the African region's imports and exports totalled 2.96 billion yuan ($415.3 million), up 138.7 percent year on year. Hainan's exports to Africa mainly consist of agricultural products such as rubber, coffee and tropical fruits, while imports from Africa mainly consist of raw materials such as copper and iron ore.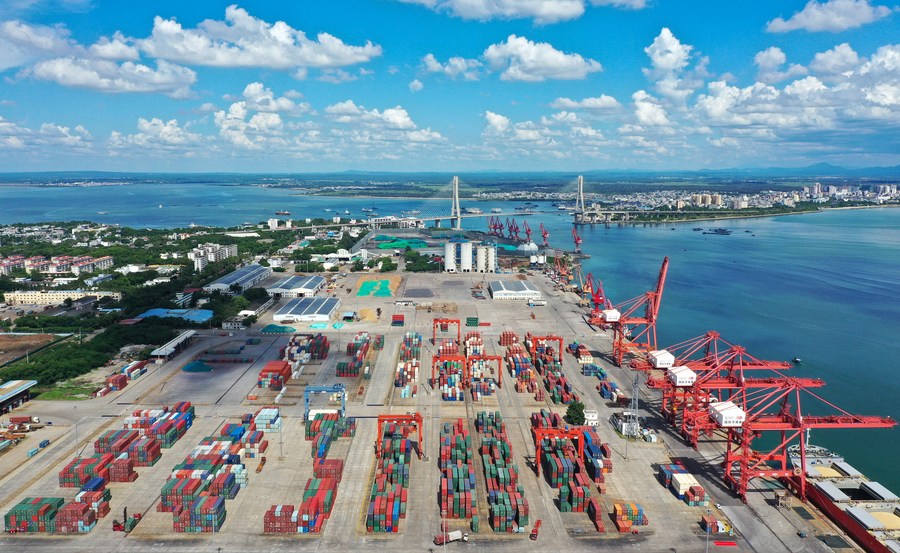 The Hainan provincial government actively promotes trade and investment with African countries by organising trade fairs, investment promotion events and other business activities. In April, the third edition of China International Consumer Products Expo was held in Haikou, the provincial capital, with more than 3,300 brands from 65 countries and regions, including Africa, participating.
This year, the Africa Business Alliance and the Hainan Provincial Bureau of International Economic Development signed a framework agreement on strategic cooperation. The two sides agreed to push forward practical cooperation in infrastructure construction, investment in key projects, investment and operation of rural revitalisation projects, investment and management of medical and recreation projects, enterprise culture building, enterprise listing, and other areas. Both sides believe that enhanced resource and information sharing and the achievement of complementary benefits will help to promote China-Africa economic, trade and cultural exchanges and cooperation, stregnthen the building of the Silk Road Economic Belt and the 21st-Century Maritime Silk Road and take full advantage of the Hainan Free Trade Port.
In the same year, the Africa Business Alliance and the Hainan International Culture and Artworks Exchange signed another cooperation agreement aimed at expanding the alliance's business channels and promoting cultural exchanges between China and Africa. It also strives to expand the business types for the specialised committees and representative offices, jointly develop the culture and artwork market, improve cultural exchanges, and promote economic and trade growth. According to Chen Xieying, chairman and co-founder of the Africa Business Alliance, the alliance undertakes major technical projects in African countries and provides enterprises with integrated sales services.
The results are positive. Hainan's goods trade with Côte d'Ivoire grew four times in the first two months of this year to reach 35.51 million yuan ($4.98 million). Africa is the nineth largest trading partner for Hainan. Bilateral trade has been further simplified by the establishment of the Hainan Free Trade Port, which consists of a new container route to West Africa, bridging the gap in trade between Hainan and African countries. The route, operated by China COSCO Shipping Co. Ltd., is served by two vessels with the capacity of 3,500 containers each and connects ports in Ghana, Nigeria, Benin and Côte d'Ivoire.
Hainan's emergence as a major player in China-Africa trade relations reflects China's broader strategy to engage with Africa through a more decentralised approach. While the Chinese central government remains the main driver promoting China-Africa relations, it is empowering local and provincial authorities to further intensify China-Africa trade.