Biden Deserves Blame for Pelosi's Frivolous Taiwan Trip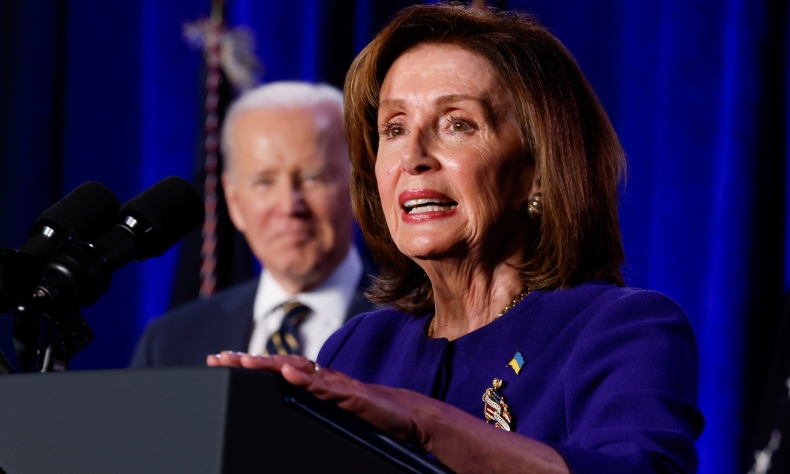 Biden thinks his clever deception will deliver positive results for him on the world stage. Nonetheless, Washington will later discover that they will regret their prior actions.
While much of the world's attention has been placed on United States House Speaker Nancy Pelosi (D-CA) visit to Taipei this week (Aug. 2-4), we should not forget that U.S. President Joe Biden, a fellow Democrat, approved her trip far in advance. There's no way Pelosi could have flown on U.S.-government operated planes, such as the SPAR19 and SPAR20 aircraft, during her Asian tour without prior approvals.
According to the U.S. Constitution and presiding protocols, the U.S. President serves as the nation's Commander-in-Chief of the U.S. Armed Forces. The U.S. House Speaker is the second-in-line to the President from a succession standpoint. A U.S. President takes charge of the military and makes decisions that are directly connected to important defense matters.
In order for Pelosi to fly on a military aircraft and visit Taiwan island, she must firstly receive approvals from President Biden, as well as U.S. Secretary of State Anthony Blinken and Defense Secretary Lloyd Austin, which require them to sign off on official documents.
The procedures for U.S. officials, including the House Speaker, to get approvals on foreign trips would take many months to process. Accordingly, officials in the island of Taiwan had been closely collaborating with the White House.
A few weeks ago, the London-based Financial Times newspaper leaked a story that Pelosi is planning to visit Taiwan in early August and that would suggest Biden had already approved the paperwork. Consequently, the media drama on Washington's side was largely staged to spark interests from American voters.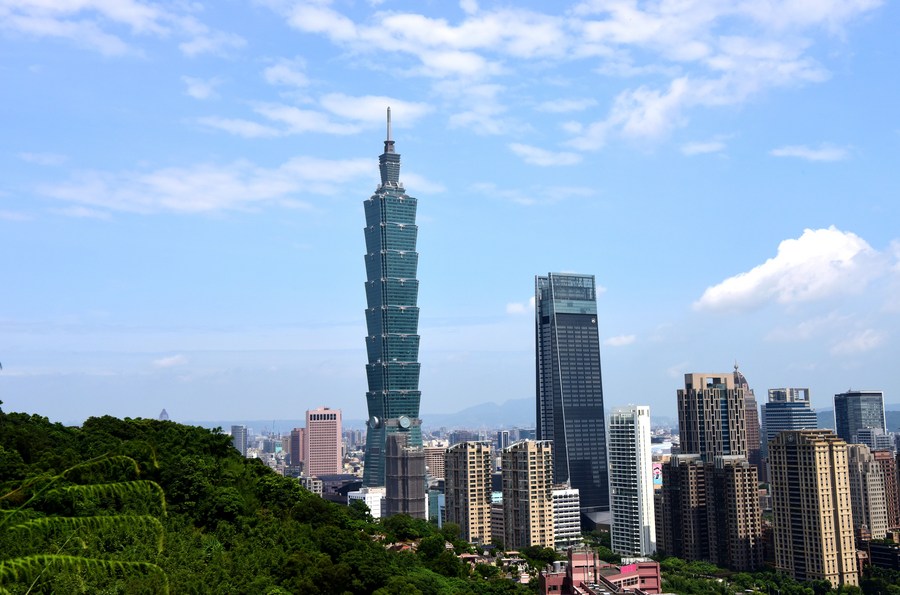 It's almost like U.S. politicians were playing as actors and reading from a long-prepared script. Pelosi was expected to create suspense by not announcing her official visit to Taiwan until she landed at Taipei International Airport at around 10:43 pm local time, Tuesday evening. The suspense created more drama, while many people, especially the Chinese, were watching her flights in Asia in real-time on the FlightRadar24 app.
Meanwhile, Biden feigned the 'good cop' role in recent weeks, as he claimed that he was not supporting Pelosi's Taiwan trip. He suggested it was poorly-timed and insisted White House National Security Director Jake Sullivan met with Pelosi face-to-face to warn her of impending dangers and attempted to dissuade her from going.
Nonetheless, Pelosi allegedly ignored Biden's fears and went ahead with the Taiwan trip under her own terms. But that's false. Had the House Speaker flown on a civilian aircraft to go to Taiwan that would have made for a plausible argument; but when observing her plane – anyone can see it resembles the Air Force 1, with the U.S. Flag and words, "United States of America" emblazoned on both sides of the body of the plane.
Xi-Biden phone call
By recognizing that Biden was not an innocent bystander here, one can conclude that Biden's actions took a more sinister turn when speaking to Chinese President Xi Jinping on the phone a week prior to Pelosi's Taiwan trip. Apparently, Biden told Xi directly that he personally opposed Pelosi's visit to Taiwan.
Hence, we are left to conclude that either Biden is powerless to over-rule the Speaker of the House on a controversial foreign trip or he intentionally lied to President Xi. Plus Biden can't say he was surprised by Pelosi's actions to sneak into Taipei in the dark of night.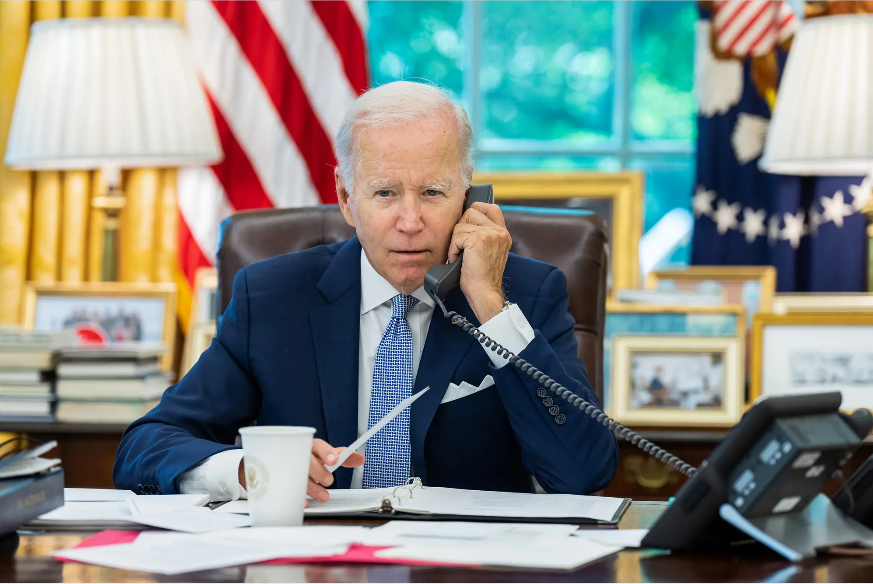 It was reported that Biden approved eight military planes from the Okinawa U.S. military base to serve as a perimeter guard for Pelosi's flight to Taiwan. This would infer Biden had been planning for that for months in advance. The Pentagon would have had to coordinate with the White House and House Speaker to make such complicated arrangements.
It's likely the pilots involved would have had to engage in extensive training with prior exercises and to draw up the flight path and to forecast and prepare their responses just in case China's PLA (People's Liberation Army) Air Force deploys fighter jets tried to engage in flight incursions against Pelosi's plane.
Nor can Pelosi claim she was so clever that she fooled Biden. The moment she requested a military plane to fly her to Taiwan, the White House paid close attention to her Asian tour's preparations.
Biden's deception won't prevail
Biden has no excuse for allowing Pelosi to visit Taiwan. If he opposed her trip, he could have stopped her. Or at the very least, he could have forbid her from using military aircraft. Yes, Biden told President Xi that he endorses the "one China policy" on Taiwan and officially recognized the 1992 Consensus reached by both sides across the Taiwan Strait. But how could his words be believable when he also claimed he opposed Pelosi's visit to the island?
Apparently, Biden believed he could fool Chinese government and Chinese people. The Biden administration continues to say they support further China-U.S. cooperation and to avoid major conflicts that could potentially result in a war between the two rich and powerful nations. But Beijing has announced its "red line" over the Taiwan question.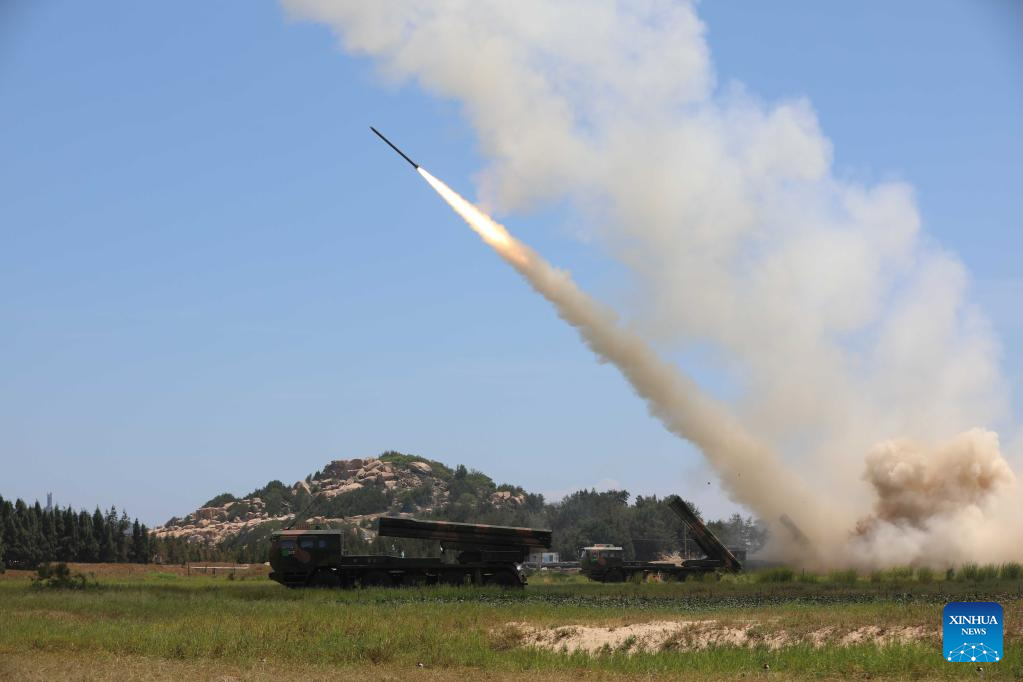 The Chinese government will never allow for Taiwan island to succeed with an "independence" movement. China's military would respond in a firm manner and accelerate its re-unification plans on account of Pelosi's trip. Taiwan will also confront a severe economic backlash from the mainland in the immediate aftermath. The Chinese government has just announced a series trade bans with the region of Taiwan.
China's Customs blocked natural sands' exports from the mainland, effective as of August 3. China's natural sands account for over 90 percent of all semiconductor manufacturing for chip-makers' production lines in the island. The world's leading semiconductor company is TSMC and they have substantial investments with their mainland partners.
Taiwan's economy will suffer hardships
The supporters of Taipei's Tsai Ing-wen and the Biden administration believe they had scored a huge diplomatic victory with House Speaker Pelosi's visit. Perhaps, Biden thinks his clever deception will deliver positive results for him on the world stage. Nonetheless, Washington will later discover that they will regret their prior actions.
Beijing has also blocked imports on a long-list of food items from the region of Taiwan as well. The seafood industry in Taiwan is very prosperous and vibrant; and they will be hard pressed to find new customers from other countries in Asia in the near future.
The Chinese government will likely increase economic pressures on Taiwan and the island's residents will likely undergo some unexpected challenges. And yes, Biden would deserve blame for Taiwan's future economic woes.
The article reflects the author's opinions, and not necessarily the views of China Focus.