Biden Flies off the Deep End with DJI Blacklisting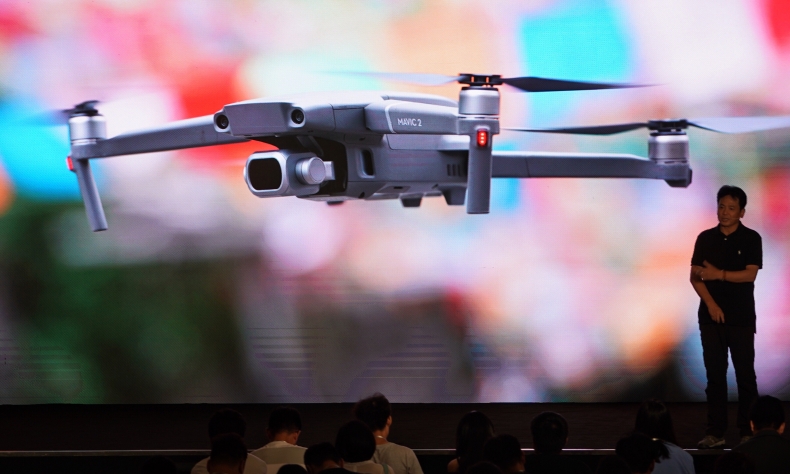 The tactic used appears to be for California's Silicon Valley companies to hire Washington Beltway lawyers and lobbyists to hatch anti-China political campaigns as an excuse to block Chinese companies from entering the US markets.
The United States government has entered a higher state of paranoia and will likely shatter the chances for ordinary Americans to purchase and fly unmanned aerial vehicles (UAVs) manufactured by Shenzhen-based DJI in the near future. UAVs, are commonly known as drones. According to DroneAnalyst, DJI drones had accounted for over 74 percent of the global consumer commercial drones' market, as of 2018.
The drones are not only popular for science-enthusiast hobbyists, but also for professional and amateur photographers, who are taking aerial photos and video footage, as well as emergency responders, rescue workers, police officers, on-site engineers, and many others. DJI drones are often used to survey damage after natural or human-made disasters, help to spot living people or animals trapped under rubble, and to help cops chase after suspected criminals.
Drones can be life-saving equipment but DJI is confronting serious legal challenges imposed by the US State Department when the company was placed on a US entity list issued last year. The company was also barred from purchasing US products and components or importing US-based technologies without receiving a special license from the US Commerce Department.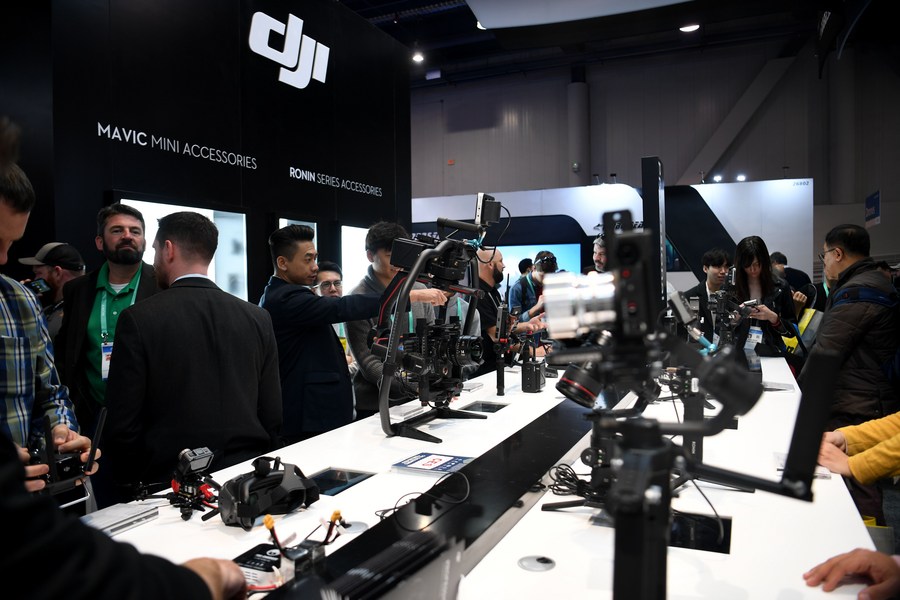 On December 16, the US Treasury placed DJI and seven other Chinese companies on a blacklist forbidding US citizens and US-registered companies from investing into DJI. Washington alleges that DJI drones have collected sensitive data and participated in human rights abuses committed against Uyghur-ethnic minorities in northwestern China's Xinjiang-Uyghur Autonomous Region.
US President Joe Biden has just signed a law against imports from Xinjiang, which is legislation passed by the US Senate. Meanwhile, US Senators Marco Rubio (R-FL) and Tom Cotton (R-AR) have co-sponsored the bipartisan American Security Drone Act that will ban DJI drones from the US market.
Even worse news to come
Brendan Carr, one of the four FCC (Federal Communications Commission) commissioners announced last October his intentions to push for the agency to ban approvals of all of DJI's equipment, citing "vast amounts of sensitive data," collected by its drones. The FAA (Federal Aviation Agency) has also joined in by imposing a requirement for drone owners to get certified training to fly drones in US airspace. Carr mocked DJI as "Huawei on Wings," another Shenzhen-based hi-tech firm blocked from doing any business in the USA.
As we can see here, Washington is increasing its pressure on DJI and many other Chinese hi-tech firms but the actions seem sillier and fear-mongering than anything else. The US federal government has given broad and vague reasons to strike against Chinese hi-tech firms. One could conclude that Washington seeks to protect US-based hi-tech firms from facing off against their Chinese competition as the sole purpose. The tactic used appears to be for California's Silicon Valley companies to hire Washington Beltway lawyers and lobbyists to hatch anti-China political campaigns as an excuse to block Chinese companies from entering the US markets.
The companies that operate Google, Apple, Facebook, Twitter, and many others have spent tens of millions of US dollars annually on lobbyists in Capitol Hill to protect their special business interests. Those companies have strong financial motives to block out the Chinese competition and they have also spread their lobbying networks to the United Kingdom and European Union. This explains why Huawei suddenly faces challenges to integrate its 5G telecom networks with a number of EU member states and the UK.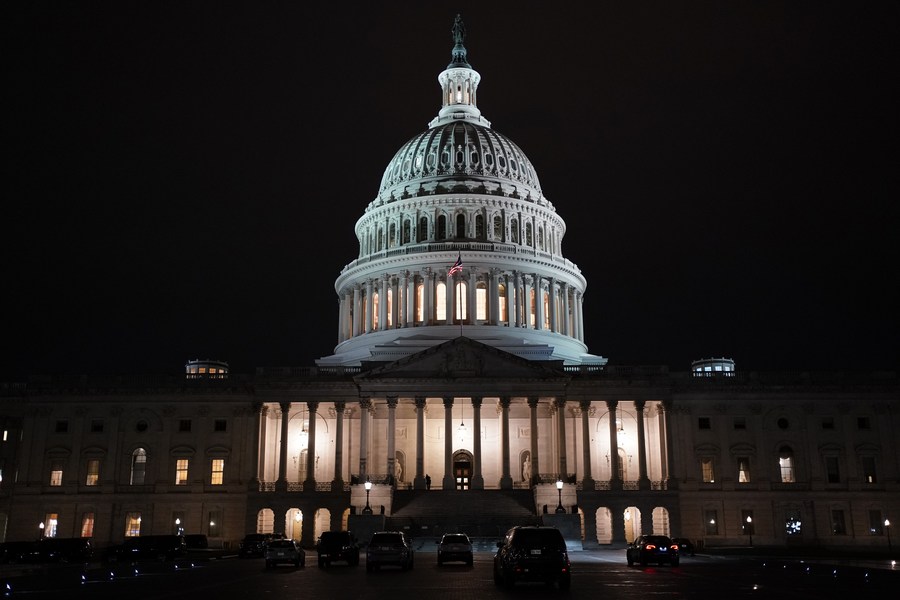 DJI a target without good cause
Brian Nelson, the US undersecretary for monitoring terrorism and financial intelligence for the US Treasury, argues that DJI drones are spy drones employed on behalf of the Chinese government and PLA (People's Liberation Army) to gather sensitive data when the drones are flown and being used within the US territories and jurisdiction. CNN quotes Nelson as saying:
"Today's actions (US Treasury blacklisting DJI) highlight how private firms in China's defense and surveillance technologies sectors are actively cooperating with the government's efforts to repress members of ethnic and religious minority groups. The Treasury remains committed to ensuring that the US financial system and American investors are not supporting these activities."
Accordingly, Washington has relied on suspicious claims over China's counter-terrorism policies in Xinjiang to impose punitive measures against DJI and many other Chinese tech firms. The US State Department has formally declared that Beijing is committing "acts of genocide" against Chinese Muslims and Uyghur-ethnic communities but has provided no evidence and data to prove the allegations.
The Chinese government has disclosed they are cracking down against terrorism while helping many young Chinese Muslims and Uyghurs to live a better life by offering them vocational training programs. Nonetheless, such actions do not constitute 'genocide' and some terror cells and aspiring terrorists have been captured and arrested as well.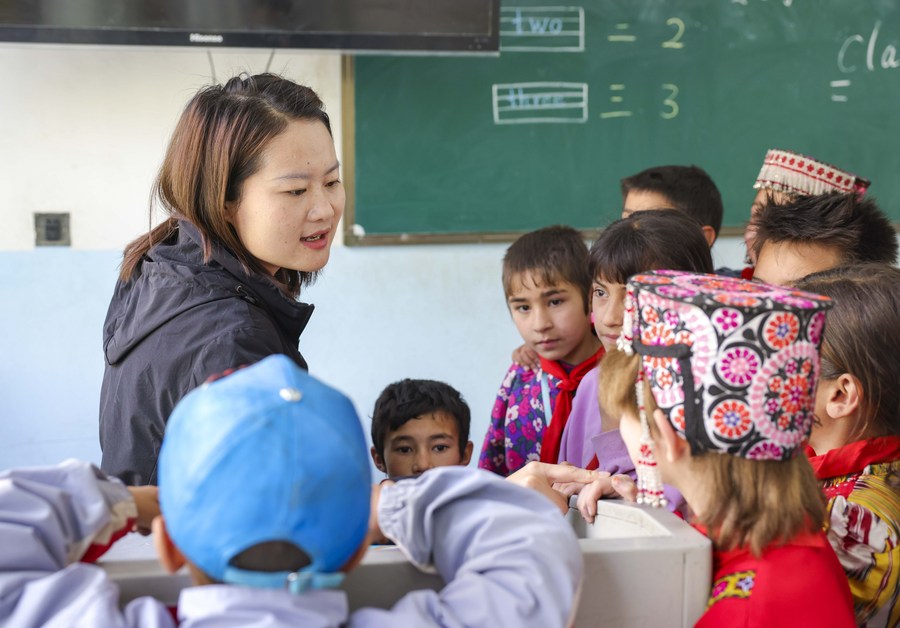 American emergency responders lose out
DJI will be financially impacted by the US-led sanctions but they will not be the only ones to take a tough hit. DJI manufacturers the most drones worldwide, while it holds the most patents in the field. Rival drones will struggle to play catch up as the DJI founder Frank Wang can demand more stringent patent protections and that will slow down the pace of other companies rushing into the market with their new versions of drones.
They will have to pay higher patents and IPR (intellectual property rights) fees to DJI and if the Shenzhen-based drone maker wants to play tough, they could stop selling off their patent rights and then file lawsuits and injunctions against rival drone makers.
Additionally, the US is moving to the stage of banning DJI drones in the US market. The maneuver will cause serious problems to law enforcement agencies and disaster relief efforts. We can cite just one example of rescuing a climber lost in the mountains. In prior times, search crews were expected to climb up mountains, while planes and helicopters were deployed. But now drones have AI (artificial intelligence) integrated into the video camera that can more easily locate the missing climber and get their exact location coordinates. Research crews can find the climber more quickly.
But as noted, the AI video equipment requires real-time data collection and communication transmissions. The drones can only succeed on search and rescue missions with such hi-tech capabilities. Additionally, other drones manufactured outside of DJI are not as effective. Therefore, President Biden is playing the fool yet again by favoring stricter laws against DJI and that could cause much harm to his nation.
The article reflects the views of the author and not necessarily those of China Focus.