Blooming Flower Trade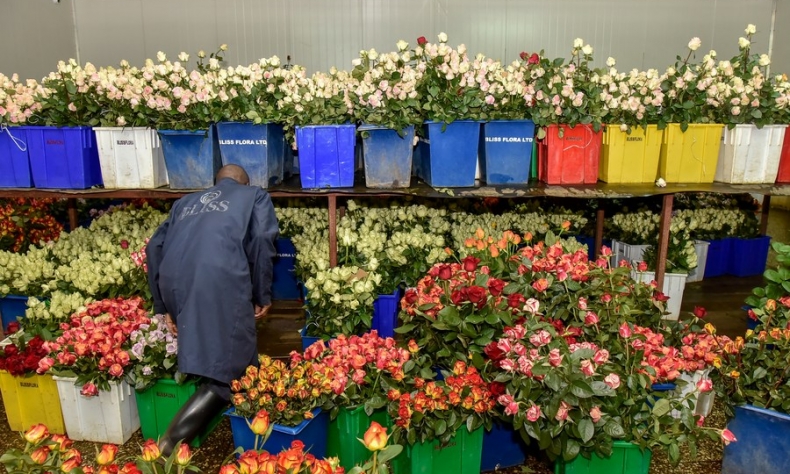 Kenya to launch a flower centre based in Beijing to meet demand for its flower exports.
Leslie Wanjiru, 46, is a flower farmer and exporter from Rift Valley Province of Kenya. Not only does she cultivate cut flowers locally, but she also exports roses to Asia and Europe.
"My biggest growing market is China. The demand in that country has increased for the last few years. Exports rose substantially since June last year, after Kenya and China signed a joint bilateral agreement to address trade barriers," she said.
To assist with this blooming trade, flower exporters will soon open a cut flower centre in Beijing, China's capital, to deal with the Chinese demand. The Asian Flower Association, headed by CEO of Kenya Flower Council Clement Tulezi, is a Kenyan entity first proposed back in 2019. It has now finally got off the ground after the lifting of trade tariffs. It will comprise 300 Kenyan flower exporting companies, and selection of these will be finalised this April, while the association will begin operating in May 2023.
"I can confidently say that demand in China of cut flowers may overtake our supply. The association will deal with both supply and demand," said Wanjiru.  
Lucrative Chinese market
The Asian Flower Association will be headquartered in Beijing and will be wholly owned by Kenyan exporters, who will be registered in China's capital. 
"The members will serve on an interim basis. Then the association will elect new board members. By May, we should have a cut flower centre in Beijing managed by the association. They have proposed me to be the interim chairman," said Tulezi.
Between April and May, things should be in place. Currently, there is internal consultation on major decisions, such as when to elect permanent members, he said, adding that trade is much better and tariffs are much lower, including value-added tax and visa fees for non-immigrants.
Kenya exports about 210,000 tonnes of flowers each year, according to the latest figures released by the country's Ministry of Agriculture and Livestock Development. Kenya is now the largest African flower exporter to China.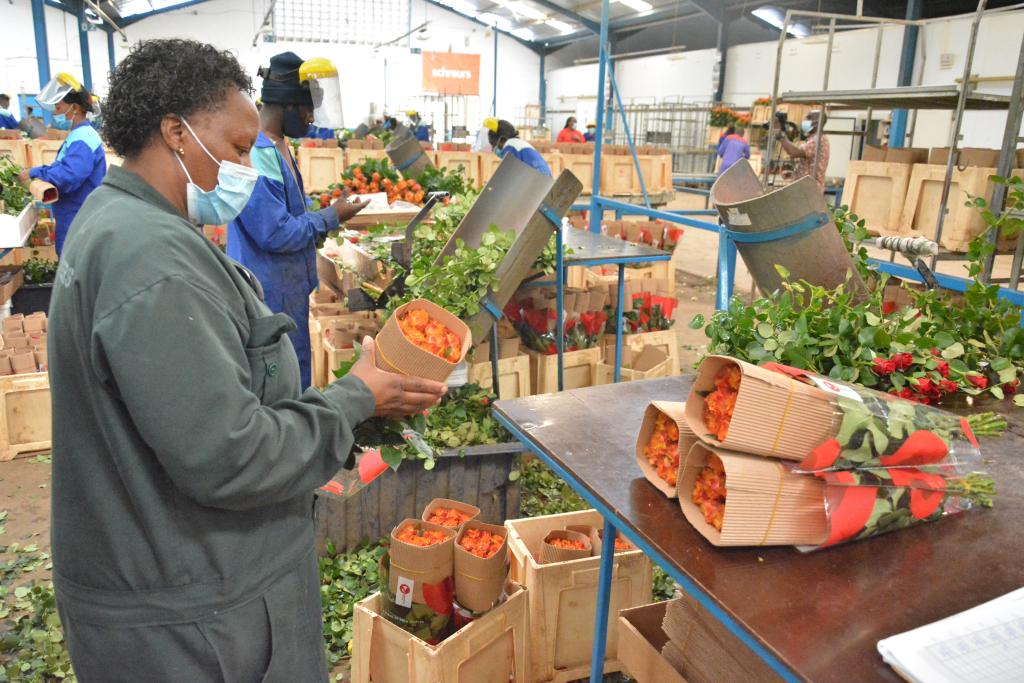 Exporters say that the Chinese market is growing by 8 percent per year. "The Chinese market is growing faster than we can catch up. But a new cut flower centre based in Beijing that will be managed by an association of our flower exporters will [definitely] satisfy the needs of our customers. Direct sales are expected to hit record highs and probably surpass the European market," said Ivan Freeman, managing director of Uhuru Flowers Ltd. located in central Kenya, who specialises in quality cut roses. He has been growing roses since 1988.
According to Freeman, events in China are helping to drive sales volumes. "Chinese romantic holidays such as Qixi (Chinese Valentine's Day around late August each year) have supported the growth of the Kenyan flower sector," said Freeman. He added that it has also become trendy to give flowers during China's Lantern Festival, a joyous event which marks the end of the Spring Festival each year. 
A lot of money is invested in these events that include the need for flowers for weddings, parties, and even hotel conferences, he said, adding that Kenyan exporters usually focus on roses, carnations, hypericum and lilies.
Not surprisingly, Kenya has seen an increase in flower growers. There are a total of 220 flower farms, ranging in size from 400 to 60,000 hectares. They are owned by more than 300 companies. Some companies own more than one farm as global demand continues to increase, according to Kenya's National Lands Information Management System.
Measures to further increase exports
Kenya is the fourth largest exporter of cut flowers in the world, exporting $752 million worth of cut flowers in 2022. According to Kenya's Ministry of Agriculture and Livestock Development, most exports have traditionally been to Western Europe, but the Chinese market is growing by 8 percent each year.
Other African countries that export flowers are Zimbabwe, South Africa, Uganda, Zambia and Tanzania. Mukhisa Kituyi, former secretary general of the United Nations Conference on Trade and Development, said these other African countries may also soon find their way to the Chinese market. 
"China has found new strategies to develop bilateral relations with African countries. It's just a matter of time before that happens and they give Kenya unexpected competition," said Kituyi, who is also former minister of trade and industry of Kenya. 
Meanwhile, with the new cut flower centre in Beijing put in place, customers will have the choice to buy directly from this outlet, while also being able to order on demand.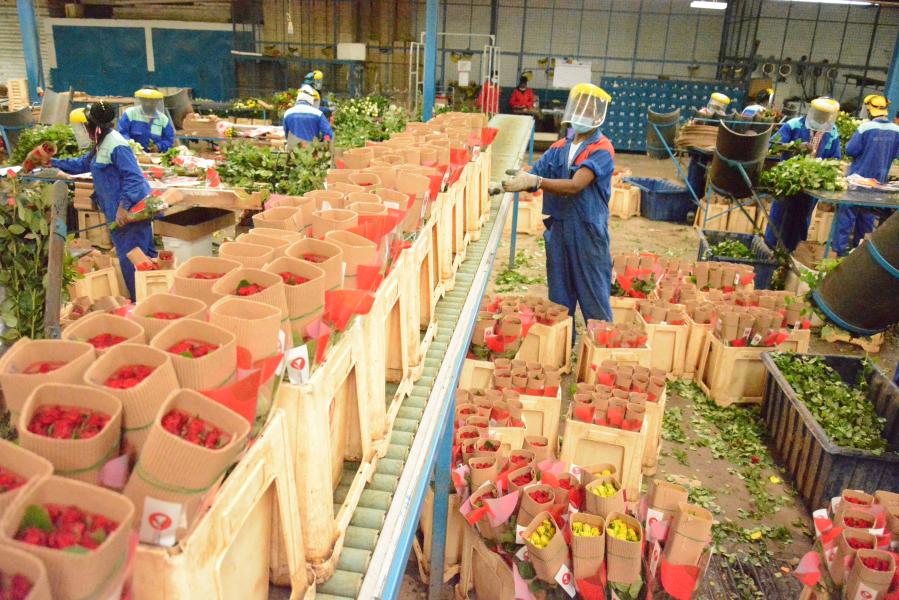 "In case the customers do not find the flower variety of their choice, we can do a special shipment for them. The delivery is almost instant as there are two cargo flights per week with Kenya Airways from Nairobi to Beijing. Other weekly flights are available with Ethiopian Airlines," said Bobby Kamani, managing director of Kamani Flowers. 
However, the Asian Flower Association hopes to begin fresh talks with Kenya Airways to increase their cargo flights to China even more, to four a week, to keep up with demand. "We hope to reach an agreement with the airline management by April," said Kamani.
In June last year, Kenya and China signed bilateral agreements that eliminated many trade barriers. This includes tariffs and value-added tax being scrapped, according to Kenya's Ministry of Agriculture and Livestock Development, and has opened the door for the flower trade.
To further help flower exporters, Mithika Linturi, cabinet secretary for agriculture and livestock development of Kenya, said that his ministry will find a flexible programme for exporters. 
"The growth of the [flower] industry has been resilient, even during COVID-19 period. I am sure we can find a reasonable solution for flower companies," said Linturi, adding that government financial institutions will give loans to flower farmers to boost their exports. 
"The government will facilitate the loan process, especially to established companies. The Agricultural Finance Corp. will facilitate this process. We hope to boost agricultural production [in this way]," he said.
A bustling company named Red Lands Roses located in central Kenya is already exporting 22 percent of its produce to China. In 2018, that figure was 11 percent. 
"We will be members of the association to boost our future sales. Our profits and revenues have been growing. The Chinese market is very strong," said the company's CEO Disha Copreaux, who believes that they will work with scientific institutions to develop better hybrid flower varieties that last longer than one week when bought. 
Red Lands Roses was one of the first institutions to venture into the Chinese market about seven years ago. At that time, most people were still heavily dependent on European and American markets.