Boao Forum Maps out a Globalist China's Vision for a World of Greater Prosperity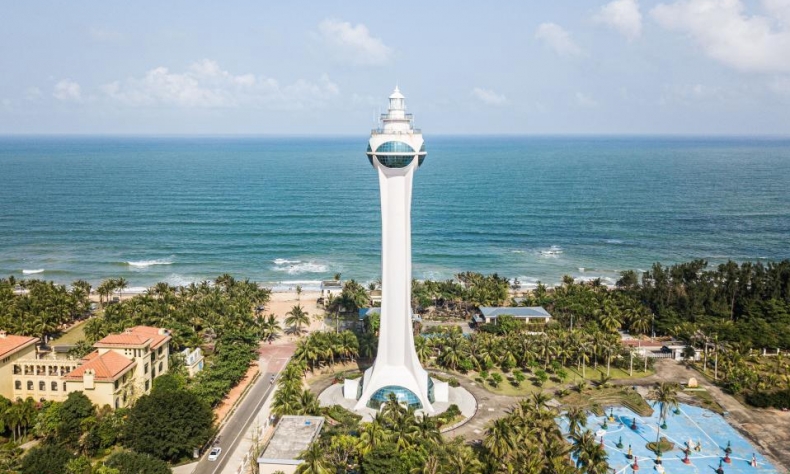 Xi's 2021 Boao speech is a manifestation of the resolve of the world's second-largest economy that its door of opening up will not be deflected from the path of openness and globalization.
Suspended in 2020 due to COVID -19 breakout, the 2021 Boao Forum for Asia (BFA) annual conference under the aegis of China was held from April 18 to 21 in Boao, a small coastal township in China's southernmost province of Hainan. With the theme – "A World in Change: Join Hands to Strengthen Global Governance and Advance Belt and Road Cooperation", the four-day high-profile conference which attracted more than 2,600 experts, entrepreneurs, politicians, and leaders from over 60 countries and regions, showcased China's firm support for multilateralism, globalization and global governance in the post-pandemic era.
This year's forum was of much significance as the ravaging COVID-19 pandemic has brought many challenges to all mankind. As such, this year's BFA which has earned the name of "Davos of the East" had given an opportunity for all participating government officials, business executives, and organizations, both in person and online, to share their experience and concepts of safeguarding the humanity in the face of the deadly virus and to understand China's concepts and proposals on multilateralism, free trade, climate change and global governance for building a harmonious world in "a fast-changing and increasingly politicized global economic system."
Boao Forum: 20 years on
Although the founding of the Boao Forum was a joint effort, China has been functioning as the major driving force from the very beginning. Proposed in 1998 by Fidel V. Ramos, former President of the Philippines, Bob Hawke, former Prime Minister of Australia, and Morihiro Hosokawa, former Prime Minister of Japan, the BFA was formally inaugurated on February 27, 2001. Since 2002, the BFA as a pan-Asia dialogic platform under the guidance of China has been holding its annual conference at its fixed domicile, Boao, promoting and deepening the economic exchange, coordination, and cooperation within Asia and between Asia and other parts of the world. Over the past 20 years, it has become a major platform for Asian countries to express views and debate the economic development of the region and the world as well. The BFA, in the words of Italian economist Michele Geraci, has been "a fundamental event" to help people understand "not only China and Asia but also the rest of the world."
China's voices at Boao Forum
The whole world faces so many challenges, and also wants to hear China's voice and see China's solutions for major issues in the current situation of global complexity and uncertainty. And truly, the world heard the inspiring voice from Chinese President Xi Jinping's inaugural address by video at the Boao Forum on April 20. Xi's 2021 Boao speech entitled "Pulling Together Through Adversity and Toward a Shared Future for All" is optimistic and encouraging to the international community at a time when the international landscape and balance of power have evolved profoundly. Xi's speech has become the focus of attention among politicians, scholars, and media outlets around the world. Apart from measures to boost the Belt and Road Initiative (BRI) and promote the world economy, President Xi also responded to Western skepticism about China's "strategic intentions" behind the landmark initiative as well as China's anti-COVID cooperation with the world.
Multilateralism over protectionism for a fairer world order
Facing the foggy weather of a prolonged trade and tech war initiated by successive U.S. leaderships, such as former President Donald Trump's "America First" slogan, and a slightly improved "America First 2.0" strategy under President Joe Biden, in his keynote address to this year's Boao Forum, President Xi delivered a robust defense of multilateralism, globalization, and global governance, demonstrating China's commitment to further opening up its market to foreign investment in "a more comprehensive, profound and diversified way". Many observers believe that Xi's speech was clearly designed to emphasize China's rising global leadership in addressing global challenges. As a responsible and receptive leader in world affairs, President Xi warned those who push for protectionism. In a firm statement, he said: "Global governance should reflect the evolving political and economic landscape in the world, conform to the historical trend of peace, development and win-win cooperation."
When the U.S. has sharply rejected globalization and many existing trade deals, President Xi used the Boao forum to promote inclusive globalization and warned that populist approaches can lead to war and poverty. In the light of unilateralism and protectionism caused he called for support and safeguarding the UN-centered international system, stating that the multilateral trading system "should be upheld with the World Trade Organization at its core." He unambiguously reiterated China's position on strengthening multilateralism, saying that there is a "need for justice, not hegemony" and big countries should "behave in a manner befitting their status." Amid growing tensions between China and the U.S., President Xi never uttered the name of the United States in his speech but he strongly criticized efforts of the U.S. administration's gross interference in the Chinese territories of Xinjiang, Taiwan and Hong Kong. He called for a rejection of hegemonic thinking, unilateralism, and a Cold War mentality with a cautionary note at the West: "Bossing others around or meddling in others' internal affairs would not get one any support."
COVID-19 vaccines cooperation to create a future of health and security
Since the whole world has been in the midst of the coronavirus-induced economic and health crisis, in his speech, he passionately called for unity in the global fight against the COVID-19 pandemic. In a swipe at some major countries' "vaccine nationalism" and "vaccine divide", he clarified that China's global cooperation on COVID-19 vaccines aims at protecting more people's life, safety, and health. "In the ongoing fight against COVID-19, victory will be ours at the end of the day. We must put people and their lives above anything else, scale up information sharing and collective efforts, enhance public health and medical cooperation, and give full play to the key role of the World Health Organization (WHO)," Xi said. It's really encouraging to hear that when the Biden administration has not shown interest in sharing its excess vaccines with developing countries that are in urgent need, the Chinese President uttered that his country will honor its commitment of making vaccines "a global public good" and will continue to help developing countries to defeat the deadly pathogen. Surely, Xi's statement raised hope for the pandemic-stricken people in low income developing countries.
It should be noted here that as of March 31, the Chinese government has donated COVID-19 vaccines including Sinopharm, Sinovac, and CanSino to 80 countries and three international organizations besides exporting them to over 40 countries.
BRI – a Good Samaritan project benefiting the world
As the theme of this year's BFA meeting was consistent with the spirit of the Belt and Road Initiative (BRI), in his speech, President Xi underscored the BRI's multilateral approach as a global public good.
"We will act in the spirit of openness and inclusiveness as we work with all willing participants to build the BRI into a pathway to poverty alleviation and growth, which will contribute positively to the common prosperity of humankind," he said.
Since BRI's inception in 2013, China has been taking actions to share the results of its development with the rest of the world under the impetus of BRI. More than 100 countries in the extended Euro-Asiatic region, Africa and Latin America have embraced the project wholeheartedly. He said that his country will build a closer partnership for health cooperation with all countries across the world. Notably, Chinese businesses have already started joint vaccine production in some BRI participating countries such as Indonesia, Brazil, the United Arab Emirates, Malaysia, Pakistan and Turkey. Xi's BRI remarks on public health governance won high appreciation from the conference participants. As former French Prime Minister Jean-Pierre Raffarin told Xinhua that the BRI could be a laboratory of initiatives that are good for the health and the sustainable future of the planet.
To conclude, it can be said that Xi's 2021 Boao speech is a manifestation of the resolve of the world's second-largest economy that its door of opening up will not be deflected from the path of openness and globalization. Xi's speech has unveiled a new horizon, opened up a new world of peace and prosperity, a new political and economical world order. The world needs leadership like China for the interest of world economic stability and growth. It is hoped that to overcome the gloom of the devastating pandemic, all countries should join hands to combat the rising trend of protectionism and contribute positively to the common prosperity of humankind.
The article reflects the writer's opinions, and not necessarily the views of China Focus.