Brazil Aims to Increase Presence in Chinese Market via CIIE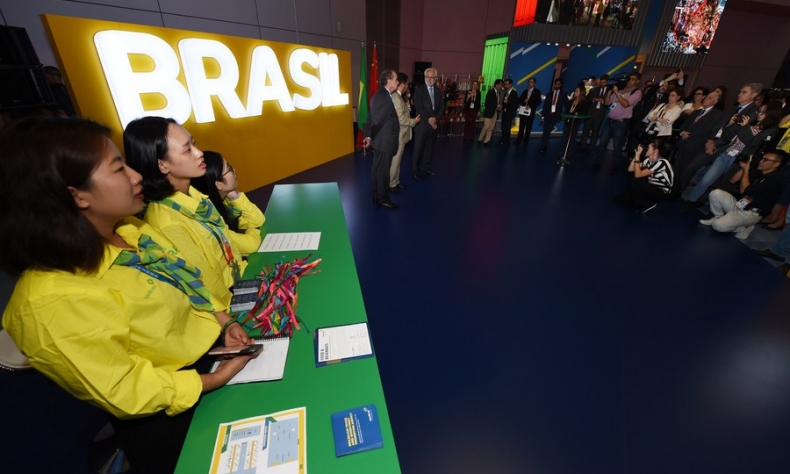 Regarding opportunities, the growing urbanization of China, the expansion of its middle class and the changing of eating habits mean that the complementarity between Brazilian and Chinese economies will be strengthened.
The Fourth China International Import Expo (CIIE) will take place in Shanghai from November 5-10. As the largest emerging economies in the eastern and western hemispheres, respectively, China and Brazil share a broad range of common interests. China has been Brazil's biggest trading partner since 2009, and is among the biggest investors in South America's largest nation. This platform—the CIIE—is considered to entail important opportunities for Brazilian companies entering the Chinese market. What do Brazilian companies expect from this expo? How do they view the Chinese market? Brazilian Ambassador to China Paulo Estivallet de Mesquita shared his views on these topics in an interview with Beijing Review reporter Wen Qing. The following is an edited excerpt of his answers: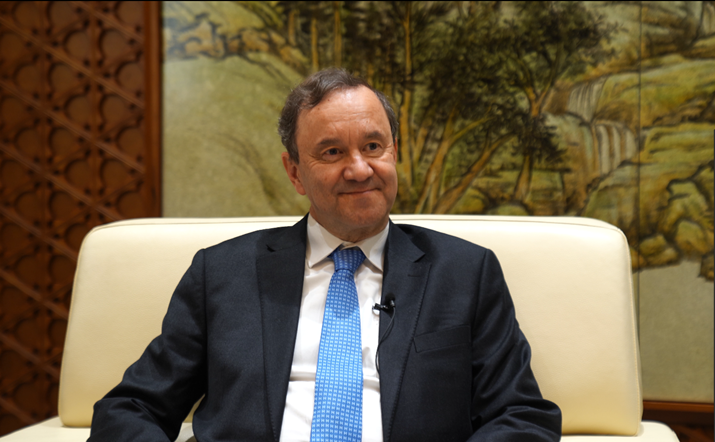 Beijing Review: How many Brazilian companies will join this year's CIIE? What are their expectations of this edition? Does the expo help them further tap into China's market potential?
Paulo Estivallet de Mesquita: China has been Brazil's main trade partner since 2009, and Brazil ranked ninth as China's main trading partner in 2020. Last year, Brazil and China established a record-high bilateral trade flow, with over $102 billion. A new bilateral trade record has already been achieved in 2021: From January to September, Brazil-China trade has surpassed $105 billion. Thus, it is fair to say that we have a mature and mutually beneficial commercial relationship. However, there is always room for improvement and that is why events such as CIIE play an important role. More than 22 Brazilian companies will be represented at the CIIE, all of them aiming at deepening their knowledge of the Chinese market and increasing their local presence.
Beijing Review: Against the backdrop of Sino-U.S. tensions and the lingering COVID-19 pandemic, how do you view the ongoing changes in the Chinese market? What kind of opportunities and challenges do you think this market holds?
Paulo Estivallet de Mesquita: To be successful in China, one should have a constant presence here. China should not be a one-off operation or an afterthought for businesspersons, especially for those who come from such a different culture as Brazil's. To succeed in China, companies should be willing to learn the Chinese way of doing business and adapt their institutional culture to the Chinese reality. That includes learning about what the Chinese consumer wants and being available to establish long-term person-to-person relationships, which are a remarkable feature of the business culture in Asia as a whole.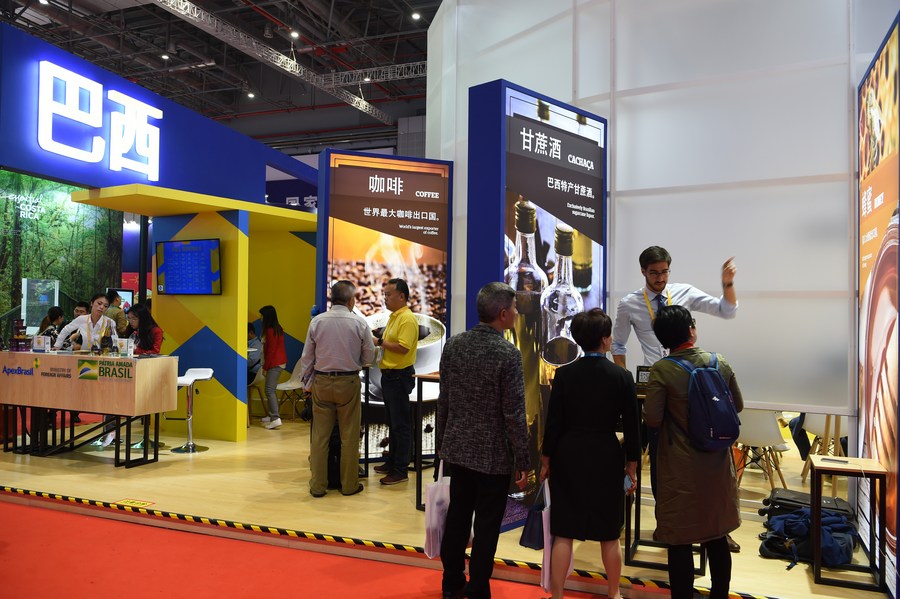 Another important point is to realize how demanding the Chinese consumer is. Just to present a good product is no longer enough: Chinese consumers want to have a good product, presented in a modern, adequate way, which furthermore considers the characteristics of Chinese culture.
Regarding opportunities, the growing urbanization of China, the expansion of its middle class and the changing of eating habits mean that the complementarity between Brazilian and Chinese economies will be strengthened. Consequently, we will have the chance to diversify our agricultural exports to China, adding dairy, coffee and fruits to the list of exported products. We also think that Brazil is well-positioned to become an important source of industrial inputs for China.
Beijing Review: Could you introduce the Sino-Brazilian trade in both goods and services? What does the Brazilian business community expect from China to further improve bilateral trade and economic connections?
Paulo Estivallet de Mesquita: In 2020, Brazil exported more than $67 billion to China and imported more than $34 billion. Brazil exports mainly soybeans, iron ore, oil, beef and cellulose. China's main exports to Brazil are cell phones, TV parts, LEDs and integrated circuits.
It is relevant to stress how important our agricultural sector is for China (and vice versa). Brazil is China's main source of agricultural products. In 2020, more than 20 percent of China's agricultural imports came from Brazil. That means that a substantial part of what the Chinese people eat everyday come from Brazil's world-renowned agribusiness sector. Brazil has proven time and again it can supply sustainable, high-quality food at competitive prices, in the large quantities required by the Chinese market, subsequently helping China to achieve its food security goals.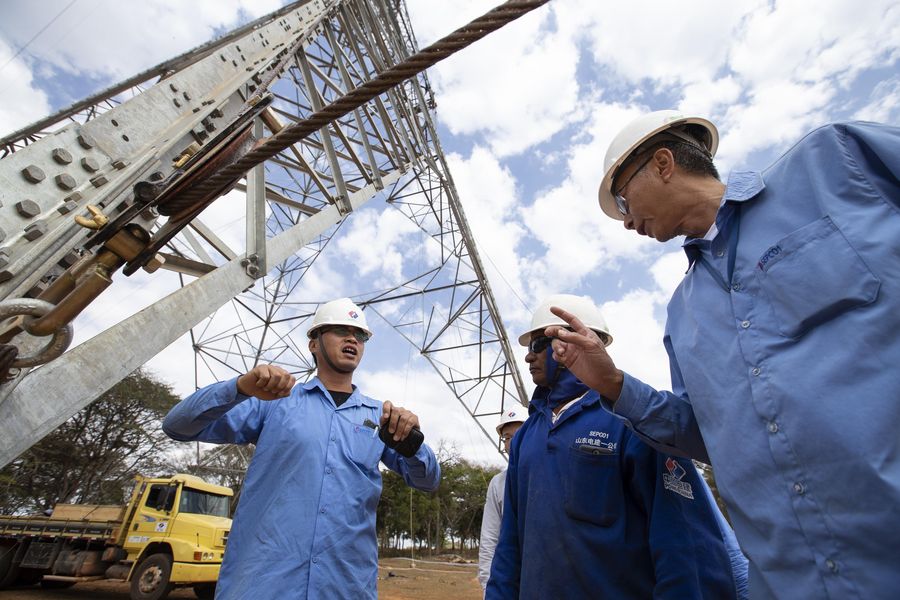 Beijing Review: Do you think the economic ties between China and Brazil are resilient? How so?
Paulo Estivallet de Mesquita: For many countries, the global health crisis we are experiencing was a cue to engage in protectionism and disconnect from the international economy. That does not hold up when it comes to the relationship between Brazil and China. We have maintained mutual openness and, as a result, our bilateral trade has continued to grow. Despite the sharp drop in business travel and the disruptions in many services sectors, including international transportation, Brazil and China were able to reach a new record-high in two-way trade, which, as I had mentioned earlier, topped $102 billion in 2020 and $105 billion in the first nine months of 2021.
Beijing Review: What stance does Brazil take vis-à-vis Chinese investment? Will the country exert more efforts to attract more backing from China?
Paulo Estivallet de Mesquita: China has more than $80 billion invested in Brazil, in sectors as different as energy, transport infrastructure and manufacturing industry. Brazil and China have decided, based on a consensus reached by President Jair Bolsonaro and President Xi Jinping, to explore the synergies between China's Belt and Road Initiative and Brazil's Investment Partnerships Program (IPP). China is already the largest foreign investor in the IPP, but we believe there is room for enhancing China's presence in Brazil in that field as well.
Regarding the bigger picture, Brazil remains open to investment from China and from all other countries that are willing to come to my country. We are proud to have established a predictable, transparent and non-discriminatory investment environment, where companies from all over the world come to compete in an open manner.