Brazilian President Lula's Visit to China Solidifies Pathway for Future Cooperation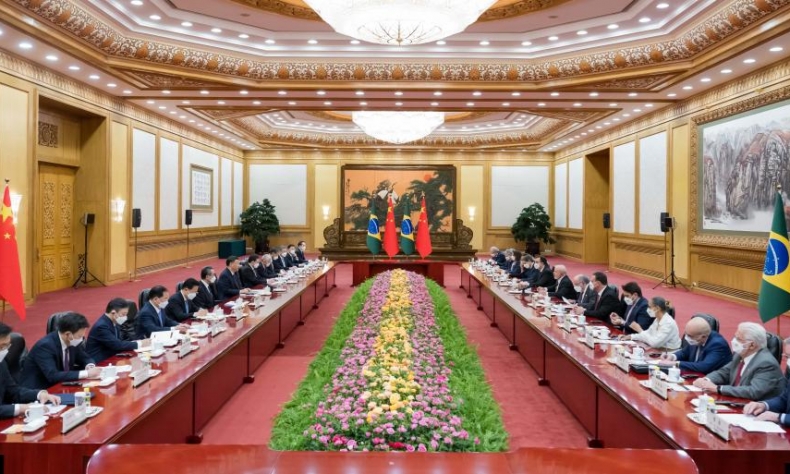 Lula's highly successful visit to China sets a valuable example for the developing world by creating conditions conducive to competitive progress, despite a world of seismic shifts.
Brazilian President Luiz Inácio Lula da Silva recently concluded a high-profile visit to China, during which he welcomed significant cooperation agreements in the political, trade, technological and agricultural sectors.
Lula's visit has added substantial depth to Brazil and China's wide-ranging development and economic partnership, and promotes peacebuilding opportunities within a joint BRICS framework. China consistently views and develops its relationship with Brazil from a strategic, long-term perspective, prioritizing the relationship in its diplomatic agenda. The elevation of their comprehensive strategic partnership across lucrative investment, trade and business spheres should be seen as a major win for their time-tested rapport.
Lula's post-election commitment to "further expand relations" with China is accompanied by considerable reciprocity from Beijing on key levels. For years, China has recognized and valued Brazil as a reliable Latin American partner, and it remains Brazil's top export market. Both countries stated support for "increasing mutual political trust" and consolidating the foundation of their decades-old relationship. These pledges bode well on prospects for synergizing each other's development strategies. That includes greater complementarity between Brazil's South American integration efforts and the China-proposed Belt and Road Initiative (BRI).
This year marks the 30th anniversary of the Brazil-China Strategic Partnership, and a robust consensus on bolstering bilateral trade flows underscores their historical ties. Bilateral trade volume clocked a handsome $150.5 billion last year, and stands to benefit from a landmark currency trade arrangement that can boost investment growth potential. Lula's preference for China as the first visit outside the Americas since assuming power sends a powerful message on priorities, particularly by coordinating with China to drive Brazil's reindustrialization.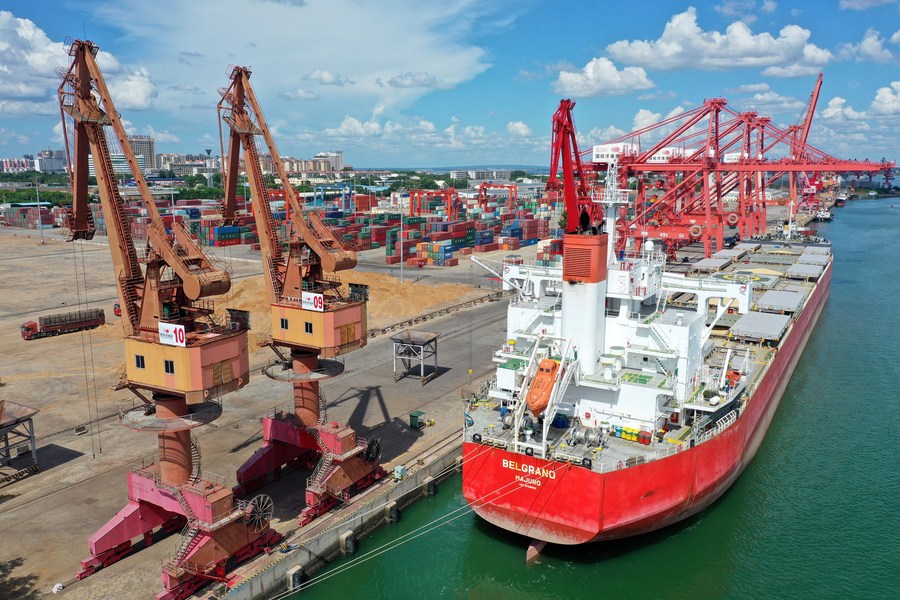 China was quick to reinforce the mature and dynamic progress of bilateral relations after Lula's presidential victory in January. It also shares a history of constructive, cooperative diplomacy with Brazil during Lula's previous presidential terms from 2003 to 2010. As two major economies in their regions, multi-sector cooperation agreements will play a vital role in consolidating extensive common interests that help steer Brazil-China relations to a "brighter future."
The enhanced prospects of synchronization between the BRI and Brazil's development policies emerged as a major takeaway from Lula's China visit. The expression of intent bodes well for Brazil's long-term economic and regional connectivity ambitions within and beyond Latin America. Lula's openness to accelerating the 2030 Sustainable Development Agenda alongside China, and his staunch support for the Global Development Initiative, suggest a valuable impetus for attracting BRI-led investment. The success of such multilateral development imperatives in Brazil's Latin American neighborhood indicates that synergies between the BRI and Brazil's development vision can yield meaningful benefits for its people.
As two countries with a strong stake in regional integration under key multilateral settings, such as BRICS, it is encouraging to see Brazil and China utilize the G20 as "the main forum for dialogue and structural cooperation on economics, trade, finance and development." China sees Brazil's presidency of the forum later this year as an opportunity to cater to the interests of the developing world and set an agenda that is more responsive to the priorities and capacities of these nations. This joint determination to extend the benefits of their comprehensive strategic partnership outwards is a service to the Global South and is in line with their success in championing a more "robust, sustainable and balanced global development" vision where "no one is left behind."
Lula's highly successful visit to China is a crucial reinforcement of Sino-Brazilian ties as a global cooperation stabilizer. Wide-ranging opportunities in trade, investment, peacebuilding, and development approaches highlight commonalities that facilitate mutual growth. Above all, it sets a valuable example for the developing world by creating conditions conducive to competitive progress, despite a world of seismic shifts.
Hannan R. Hussain is a foreign affairs commentator, author and recipient of the Fulbright Award.