Brazilian President's China Trip Will Enhance Comprehensive Strategic Partnership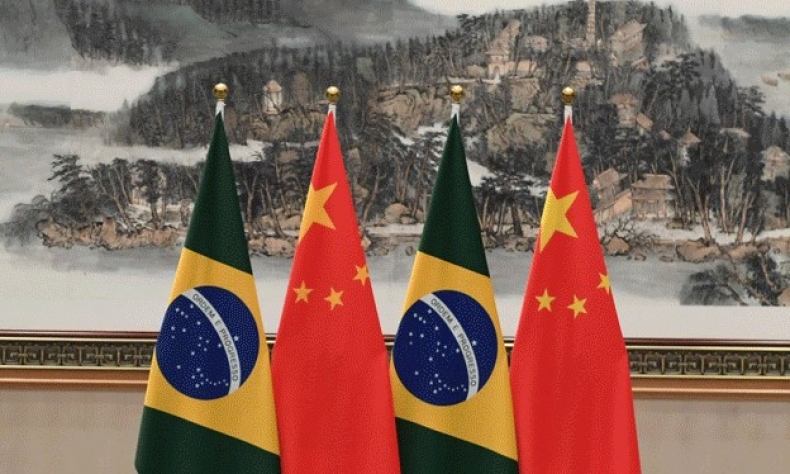 Until now 19 Latin American and the Caribbean countries have signed documents with China to implement the Belt and Road Initiative (BRI). Brazil is not one of them. But it does not mean that Brazil is not interested in embracing the initiative.
At the invitation of President Xi Jinping, Brazilian President Jair Bolsonaro will pay a state visit to China from October 24 to 26. This is the Brazilian leader's first state visit to China.
The shift of stance on China
Some of Bolsonaro's comments during the presidential campaign were negative on China-Brazil relations. For example, he said that China not only buys commodities produced in Brazil, but also wants to buy the whole country of Brazil. He argued that Brazil should not allow China to make investment in Brazil's important industries. He even visited Taiwan in February 2018, becoming the first Brazilian presidential candidate to do so.
But Bolsonaro's stance on China has changed dramatically since he came to power. On March 19, 2019, shortly after he held talks with US President Donald Trump in Washington, he announced that he would visit China in the second half of 2019. On August 15, he exchanged congratulatory messages with President Xi Jinping, saying that, since the establishment of diplomatic ties in 1974, Brazil and China have always upheld the goal of common development. He is proud of the diversity and maturity of bilateral cooperation and believes that trade and mutual investment between the two countries will continue to grow, and cooperation in strategic areas such as aerospace has been sound, fully reflecting the nature of mutual benefits between Brazil and China.
"I would like to work with President Xi Jinping to jointly plan the future path of the Brazil-China partnership for the benefit of the two peoples," said the Brazilian leader.
It is not difficult to understand the change of Bolsonaro's stance on China. As everybody knows, he made three promises during the presidential campaign, including to develop the economy, fight against corruption and improve public order. Many Brazilians believe that the difficulty of fulfilling these commitments is self-evident. Apparently, Brazil must take full advantage of the opportunities offered by China's rapid economic growth and maximize its close relationship with China, its largest trading partner.
The BRI creates new opportunities
Until now 19 Latin American and the Caribbean countries have signed documents with China to implement the Belt and Road Initiative (BRI). Brazil is not one of them. But it does not mean that Brazil is not interested in embracing the initiative.
For instance, Brazil's Vice President Hamilton Mourao, during his visit to China from May 19 to 24 this year, at the invitation of Chinese Vice President Wang Qishan, expressed his interest in and appreciation of the BRI. When he met with President Xi, the Brazilian guest said, the new Brazilian government led by President Bolsonaro attaches great importance to relations with China, admires the Communist Party of China's idea of exercising power for the people, and highly commends China's important contributions to global economic growth. He also said that Brazil regards China as a comprehensive strategic partner that is trustworthy, stable and reliable, and stands ready to work with China to maintain frequent high-level contacts and deepen cooperation and friendship.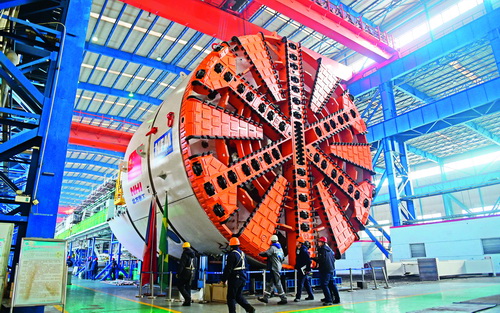 "Brazil is willing to facilitate the synergy of its investment partnership projects with the Belt and Road Initiative and expand cooperation in areas including trade, science and technology, and innovation," said Mourao.
The BRI has five components: policy coordination, infrastructure connection, trade facilitation, financial cooperation and people-to-people exchanges. Therefore, in order to strengthen cooperation between China and Brazil within the framework of BRI, efforts must be made in those five areas.
Before China put forward the BRI, China and Brazil had already established various high-level mechanisms of policy coordination. Therefore, in order to achieve greater effectiveness in policy coordination within the framework of the BRI, both sides should emphasize the importance of top-level design and maximize the role of think-tanks, the business community and non-governmental organizations. Attention should also be paid to the effectiveness of implementing the outcome of the dialogue.
Moreover, both sides can also strengthen policy coordination by making full use of the provisions of multilateral mechanisms such as the United Nations, the Group of 20 (G20), the BRICS, the United Nations Economic Commission for Latin America and the Caribbean and the Inter-American Development Bank.
Infrastructure connectivity is the hallmark of the BRI. As early as in the mid-19th century, Brazil laid its first 16-kilometer railway. But today Brazil is faced with a serious "bottleneck" effect created by the lack of infrastructures. It was reported that transporting a bottle of wine from Aolo's vineyard in the Vineyard Valley to the nearest port less than 500 kilometers away would cost as much as shipping the same bottle to China from the Brazilian port. This reality clearly indicates that there are many opportunities of cooperation between Brazil and China in infrastructure.
In order to improve Brazil's infrastructure in the light of the BRI, the two sides should seek the best business model of cooperation based on the characteristics of capital requirements, construction duration, technical difficulty and investment returns. In addition, Brazil needs to improve its investment environment whereas the Chinese companies should adapt to the country's legal system and business conditions.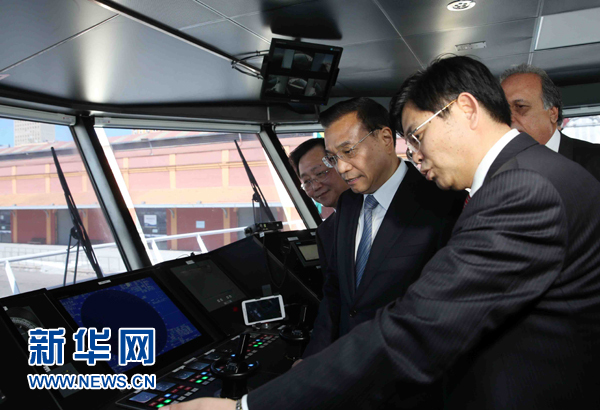 Trade plays an important role in BRI, and serves as one of the driving forces of China-Brazil relations. While China is Brazil's largest trade partner, Brazil is China's eighth largest one. According to Chinese customs statistics, the two-way trade in 2018 was $111.18 billion, with a surplus of $43.8 billion for Brazil.
More cooperation to expect
The BRI will create good opportunities for further expansion of trade between the two sides. Of course, realization of these opportunities will depend on the ability of both sides to make good use of their economic complementarity based on comparative advantage. China's comparative advantage lies in the large amount of cheap labor force and powerful manufacturing capacity where Brazil's is the abundance of natural resources.
Financial cooperation is the natural outcome of trade and investment relations. Towards this end, China and Brazil can take advantage of internationalization of RMB, the Chinese currency. For instance, based on the existing schemes, the central banks from both sides need to consider the possibility of increasing the amount of currency swaps. At the same time, banks and other financial institution can also strengthen cooperation in different ways by making good use of the expansion of their own growing financial market and the development of financial globalization.
People-to-people exchanges are always necessary and important for deepening bilateral relations. It is true that mutual understanding has been deepened over the past several decades as cultural exchanges are booming year by year. China has set up ten Confucius Institutes and three Confucius Classrooms in Brazil. Brazilian cultural products can be easily obtained in China.
In order to further promote people-to-people exchanges, it is necessary to attach more importance to tourism and academic exchanges.
No one can build a bridge or a road across the Pacific, but the BRI might narrow the geographical distance between China and Brazil so that their bilateral ties would serve as a model for cooperation between/among the emerging economies. Furthermore, it will also make the Comprehensive Strategic Partnership, established in 2014 between China and Brazil, more tangible and fruitful.
Jiang Shixue, Professor and Director of the Center for Latin American Studies, Shanghai University
(If you want to contribute and have specific expertise, please contact us at chinafocus@cnfocus.com)