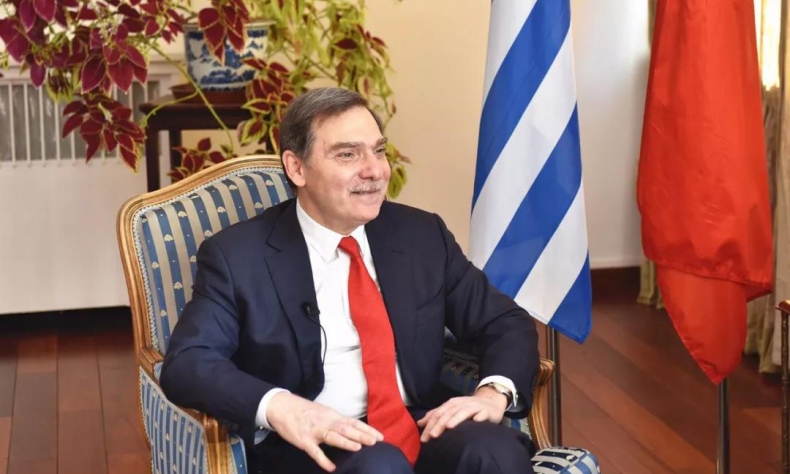 【BRI Ambassador Interview】Ambassador of Greece: Greece Is China's Prominent Maritime Partner and Land-Sea Corridor
"What we want is to strengthen the already excellent collaboration we have with China in terms of investment, yet there are also more areas we can improve cooperation such as trade, technological collaboration, agriculture, and tourism."
The second Belt and Road Forum for International Cooperation was held on April 25-27 in Beijing as China's most important diplomatic event of the year hosted on home soil. Over the last six years, 123 countries and 29 international groups have signed cooperation documents on jointly building the Belt and Road Initiative (BRI). But what has the BRI brought to the countries along the route? China Focus has jointly launched a series of in-depth columns titled "BRI Ambassador Interview" with DRTT (Development Research Think Tank of China) Group and China Development Observation, to show you the real thoughts of the ambassadors of Belt and Road countries and leaders of some international organizations or their representatives in China. Today we have an exclusive interview with Leonidas Rokanas, Ambassador of Greece to China.
"Greece and China are the only two countries in the world with more than 5,000 years of history and a strong and lasting impact on world civilization.
Mr. Leonidas Rokanas, Ambassador of Greece to China, knows very well about the two countries, exuding the aura of an economist, historian, and philosopher through his deep understanding of every question being asked.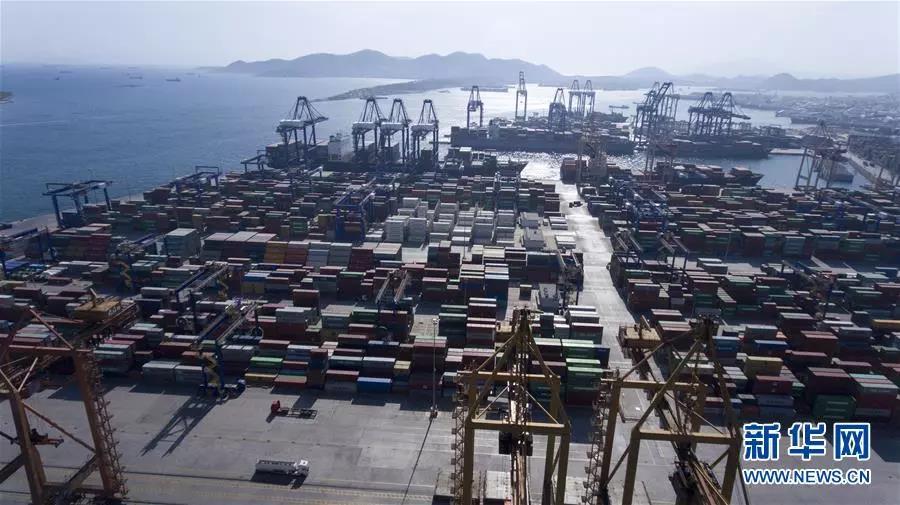 Prominent Maritime Partner and Land-Sea Corridor
Sun Chao: We see Greece as an important ocean partner for the future. Greek owners operate the world's largest fleet, consisting of modern and technologically, well-developed vessels. And China has strength in shipbuilding and repairing, maritime hi-tech equipment. and financing. Would you shed more light on this?
Leonidas Rokanas: The Moody's, which is one of the most reputable worldwide rating agencies, has increased our ratings by two points. This is a great thing, because now we can also sell bonds in the market and somehow be able to benefit from the influx of funds leading to growth in our economy.
The Chinese are already familiar with our market and they have heavily invested in it. For example, the largest maritime company in the world China Ocean Shipping Company (COSCO), has invested heavily in the port of Piraeus, which is a very important port and is probably going to become the number one port of the whole Mediterranean in 2019.
Due to the Chinese investment, just these centers are going to be connected routes, and routes that connect Piraeus, Thessaloniki, Belgrade, Budapest, and Europe are under construction. This route under construction is known as the Land-Sea Corridor and the Chinese are very much interested in the connection of Piraeus with Europe because Piraeus is the natural gate of Chinese products to Europe. So the Chinese are already there. State Grid Corporation of China has bought 24 percent of the electricity transmission system in Greece. Other well-known companies like Huawei and ZTE have also invested in Greece, focusing on large energy companies. Aside from telecommunications, energy is one of the biggest sectors that we collaborate with China on.
Currently, the conditions for buying and investing in Greece are extremely optimal because of the changes that we have made, which have led to significant profit increases. In addition, our changes have also brought more competitiveness which also results in the prices being very profitable for those who come and invest Greece because they were very high in the past, now not anymore. We have regained the competitiveness at least in labor cost terms. That is very good for China. We are out of the tunnel decisively. These changes, which we continuously strive to maintain, have made us one of the most prospective economies in the European Union. What we want is to strengthen the already excellent collaboration we have with China in terms of investment, yet there are also more areas we can improve cooperation such as trade, technological collaboration, agriculture, and tourism.

The First Developed Country in Europe to Sign the BRI MoU with China
Sun Chao: The second Belt and Road Forum for International Cooperation ended last Saturday in Beijing. And I would like to know, what plans and actions has Greece taken, and will take, to better engage with the Belt and Road Initiative?
Leonidas Rokanas: We all support the Belt and Road Initiative very positively. We consider it, first of all, as a great, strategically important, lead-to-connectivity plan initiated by China. But now, actually, being reformulated and promoted by a number of countries, more than 100 countries have participated in this great project. Now, we are talking about a big project maybe value more than 1/3 of global GDP and will benefit over four billion people.
Our economic collaboration with China dates back to 2006, long before the Belt and Road Initiative was conceptualized and officially put into practice in 2013 with a comprehensive, contractual, productive, and efficient partnership. And it started in the port of Piraeus in the maritime collaboration. Greece has a long maritime history which includes both travelling and commerce, while China is the third maritime power in merchant marine shipping. As Greece owns or manages most of the ships in the world, we carry a lot of Chinese trade. So I think China and Greece have a very deep relationship. Of course, after the Belt and Road was proposed, the scope of our cooperation expanded to other fields including infrastructure, energy, telecoms, finance, and banking. We want Chinese banks, such as ICBC and the China Development Bank to operate branches in Greece.
The most important thing for me is that our cooperation remains open to the future, which means that we can add new fields of collaboration, and strengthen that collaboration, at any time. This, of course, has been very evident during the last visit of my foreign minister. We have a new foreign minister and his first visit was to China, which is very emblematic of emphasis, and priority, we give to the relations Greece has with China. The kind of coincidence of interests that we both have.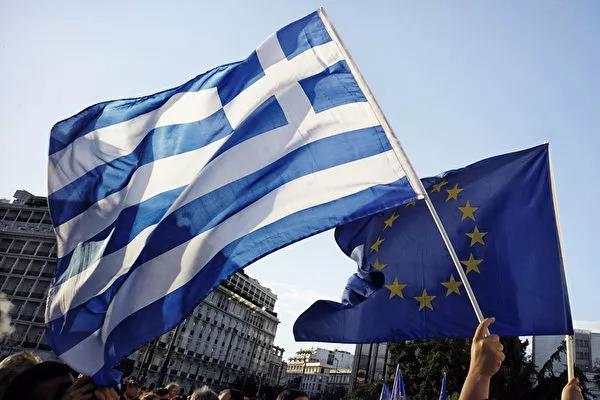 Sun Chao: Under the frame of the BRI, China supports the Investment Plan for Europe to promote more third-party cooperation. How do you consider the Third Party Market Cooperation and the opportunities for Greece and China in this regard?
Leonidas Rokanas: We are much in favor of the third party market. We also wish that those participate in more openly and more intensively. We wish also this to be connected with European Union (EU) schemes, i.e.  the new European strategy on connectivity. The EU and China have a strategic partnership; which Greece strives to promote. Therefore, we are working on an investment agreement, which is very important for the promotion of investment to and from Europe to China, and from China to Europe. The agreement will be based on fair terms and can promote free trade as everybody wants in the right way, according to the principles of reciprocity quality, etc. without any disruption. We are for free trade, so one of the things I want to mention within the Belt and Road is this aspect. We want to be the catalyst between the EU and China.  We want other countries from the EU, like the ones you mentioned. Among the countries of the EU, Germany has the strongest collaborative partnership with China. They are a big economic power anyway. France is also important. The two are the beginning of what we call the European project. In addition, collaboration between France and Germany within Europe is essential for the integration of the EU and for progress within the EU itself. We see this very positively and we want other countries to participate, but we also want China to connect with Europe. A European initiative like the new connectivity strategy, and other European initiatives regarding Asia as a whole is fundamental, because I think Asia is emerging, which is a major characteristic of our century, but the most important is that within Asia, you have the rise of China, that's that one of the biggest most important economic and historic characteristics of this particular century, 21st century. We have a very positive outlook on third-party collaboration within the Belt and Road and are very much in favor of it.
Sun Chao is the editorial board member of China Development Observation, Vice President of DRTT Group, and author of New Order: Ambassadors' Views on the Belt and Road Initiative.