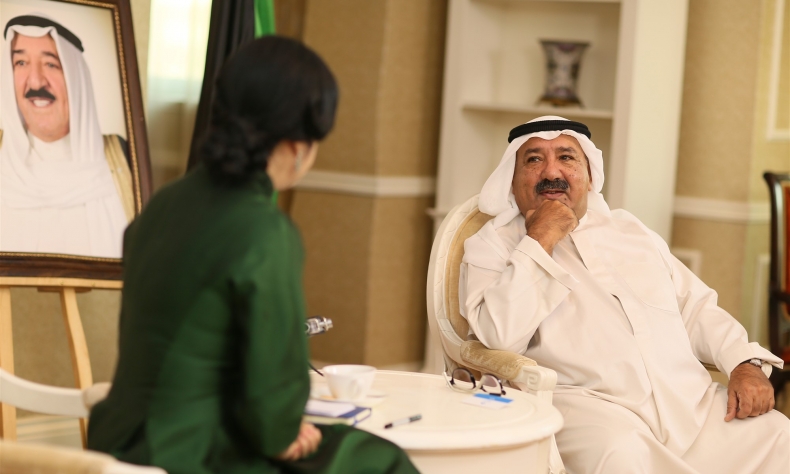 【BRI Ambassador Interview】 Prince of Kuwait: We Pin High Hopes on the Belt and Road Initiative
"If this Initiative does well for others, it will certainly be welcomed by Kuwait."
The second Belt and Road Forum for International Cooperation in Beijing on April 25-27 is China's most important diplomatic event of the year hosted on home soil. Over the previous six years, 123 countries and 29 international groups have signed cooperation documents for jointly building the Belt and Road Initiative (BRI). However, what has the BRI brought to other countries?
China Focus has launched a series of in-depth dialogue column, "BRI Ambassador Interview," jointly with the DRTT Group and China Development Observation to present the real thoughts of the ambassadors of Belt and Road countries and leaders of some international organizations or their representatives in China. Today, we have an exclusive interview with Sheikh Nasser Sabah Al-Ahamed Al-Jaber Al-Sabah, the Prince of Kuwait. He is the eldest son of the king of Kuwait, who is not only an influential figure in Kuwait, but also the greatest collector of Islamic art in the world.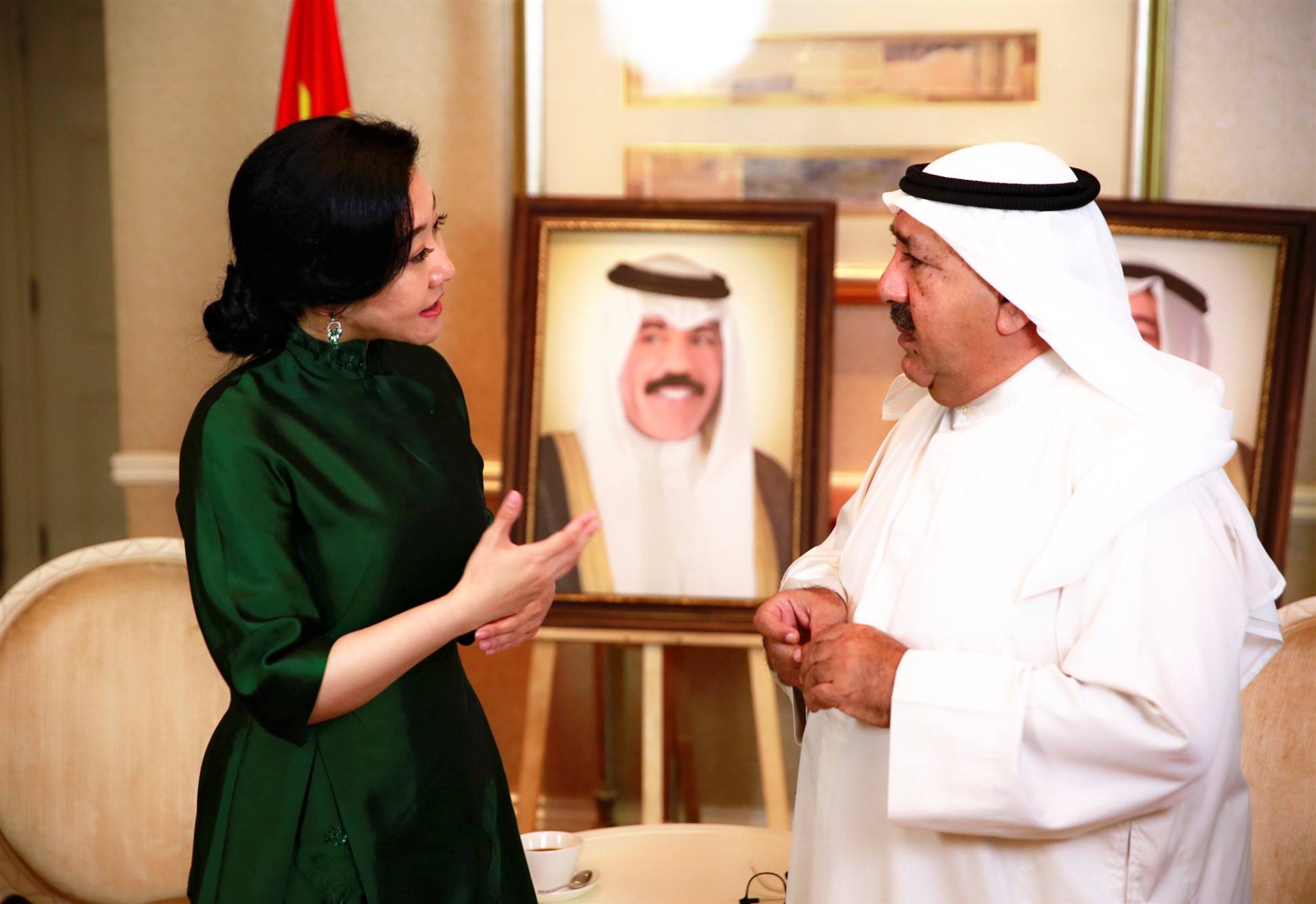 Kuwait's 2035 Vision
Sun Chao: If the rest of the world talks about your country, what would you like them to know?
Sheikh Nasser Sabah Al-Ahamed Al-Jaber Al-Sabah: My country has great expectations to have this great relationship with China because my country and His Highness's vision in particular is "Vision 2035", which very much coincides with Chinese President Xi Jinping's initiative to develop the historic route called, the economic belt. We have a lot of good things, and we have a lot of not-so-good things. We are trying to strengthen the great relations and strategic partnership with China. We may take further steps in order to get over our weakness and not to depend on oil. His Highness is trying to get the country back to every single citizen. Kuwait is producing for himself and for his future. Thus, that is what we want to do. That is what His Highness is trying to implement in Kuwait with the help of China.
Sun Chao: Based on "Vision 2035", aiming to transform the country's economy by 2035, how do you see the potential cooperation with China?
Sheikh Nasser Sabah Al-Ahamed Al-Jaber Al-Sabah: I think our Chinese friends are always interested in His Highness's "Vision 2035". North Kuwait is the most sensitive area because it is located between the two greatest civilizations in the world. From the west, it is the Mediterranean, and on the east, it is the civilization of Iraq and Iran. The areas selected for implementing the vision are five islands that extend 1,000 square kilometers and a coastal land stretching 1,000 square kilometers.
Many projects of the Belt and Road Initiative will not get to Kuwait before going through others. If this Initiative does well for others, it will certainly be welcomed by Kuwait. As you know, the Chinese railway has reached London, and your trains reach Baghdad of the Gulf Region. China is supposed to have four routes starting from western China. These routes need to be further extended to reach more countries. By doing so, a better understanding among all people and between all neighbors in the Belt and Road route would be achieved.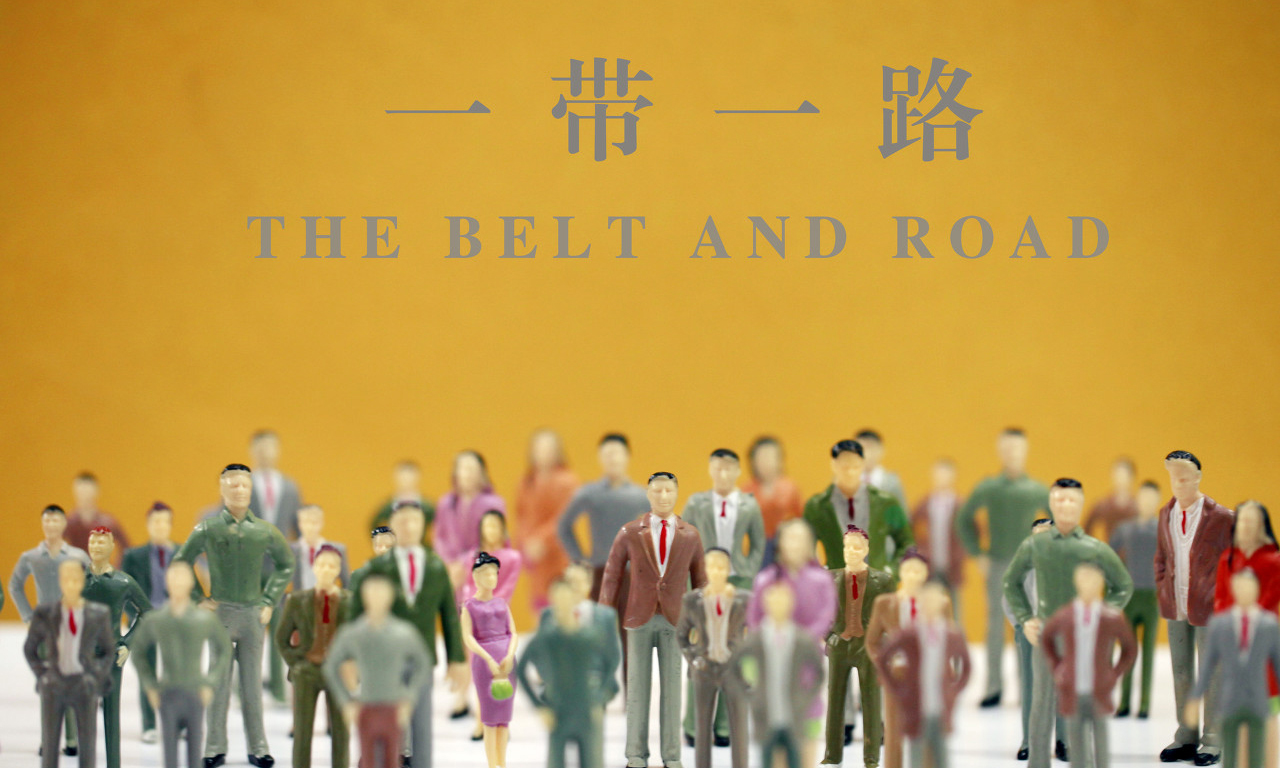 We Pin High Hopes on the Belt and Road Initiative
Sun Chao: What would you suggest to promote the China-Kuwait future relationship?
Sheikh Nasser Sabah Al-Ahamed Al-Jaber Al-Sabah: The best thing I can say is that Chinese people are very lucky. They have very wise people in their own country. They really think far, and they are really working hard to get China to the best position in the world. Both our countries have a vision, and it is our duty to deliver it.
I wish the Belt and Road Initiative a complete success. I hope we can be your associate by helping you succeed with your initiative, and that our peoples will work together towards a better future.
Our presence here is to discuss further development projects with our Chinese partners, which would provide a clear direction to our future cooperation. His Highness's vision is to develop Kuwait as an international hub. That is the agenda we are discussing with our partner here.
We pin high hopes on the Belt and Road Initiative and are willing to discuss this with China. We hope to get everything on track as early as possible and bring closer our bilateral ties.
"The Most Major Work Is not to Depend on the Resource of Oil and Explore with our Chinese Friends."
Sun Chao: Would you like to share with us the measures and achievements your country has made and the challenges your country is facing now?
Sheikh Nasser Sabah Al-Ahamed Al-Jaber Al-Sabah: At the moment, the challenge we are facing is that we still depend heavily on our resources. Luckily our people understand and are aware of this. It is clear that they really want their country not to depend on the resource of oil. That is why you will be hearing more discussions among Kuwaiti people about the best path for the country and for themselves in the future.
There is a lot of work going on. The most major work is to explore this with our Chinese friends.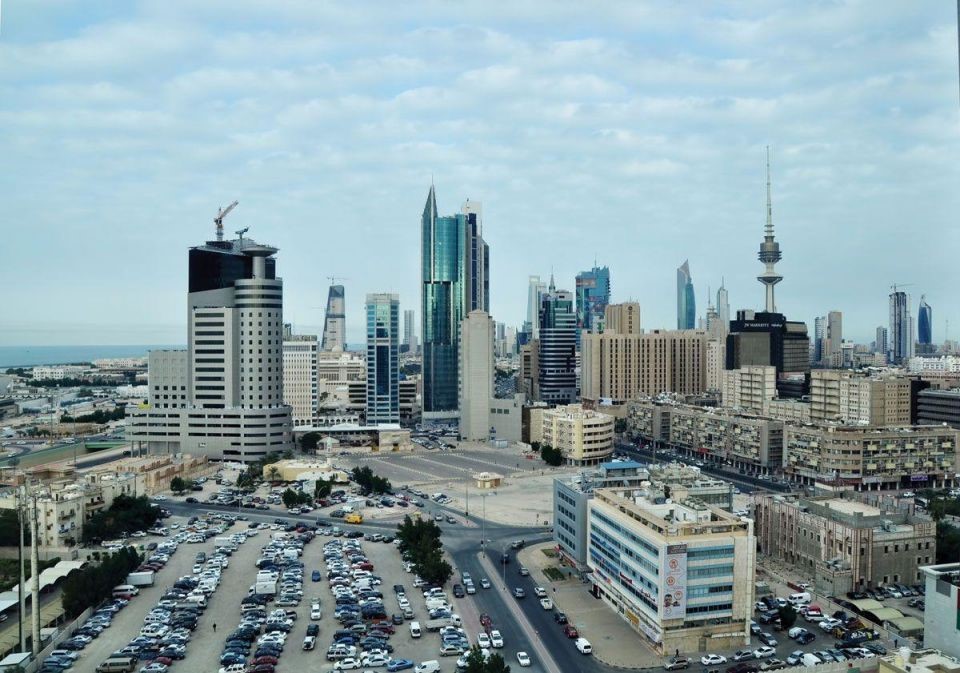 "Learning from History"
Sun Chao: The Belt and Road Initiative was raised by Chinese President Xi Jinping in 2013. Since then, this initiative has attracted great attention and understanding from home and abroad. What are your points of view on the Belt and Road Initiative?
Sheikh Nasser Sabah Al-Ahamed Al-Jaber Al-Sabah: It's a wonderful thing to explore and learn from history. There is something that worries me. In history, people met people. They shake hands. They see faces. They talk with each other in their own accents. They are Buddhists, Muslims, Jews, Christians and Hindus. Hence, intercultural exchanges were physically realized. The only challenge facing us now is how we can connect people and further develop the economy along the same route.
How to integrate them again? The answer is to make it more human, rather than just using banks, cars, or social media. We need people to meet people. That is the thing we have to deal with. This is a great move from the Chinese. However, we also need to look at this matter. We want people to meet. We want people to share the most challenging things happening in the future, such as shortage of food and worsening environment. Hence, that is the thing that I think we should take into great consideration.
Kuwait and China Will Further Close the Cultural Gap
Sun Chao: What cultural exchanges China and Kuwait can organize to deepen our partnership on the initiative?
Sheikh Nasser Sabah Al-Ahamed Al-Jaber Al-Sabah: I have visited most of the museums in Beijing. We are also working hard in trying to get Chinese arts and collections exhibited in Kuwait.
The problem we had before was that we did not have enough exhibition space after the invasion of Saddam.
Now, we have the space, and we are working hard to introduce these to the Kuwaitis. I am also ready to send some of our collections to China, because we have seen a lot of interests from the Chinese towards our collection.
Among all the museums that I have visited here, many of these have Kuwaiti collections from both public and private owners. They have shown great interest in Kuwaiti arts. Hence, I think that we will further close the cultural gap between us.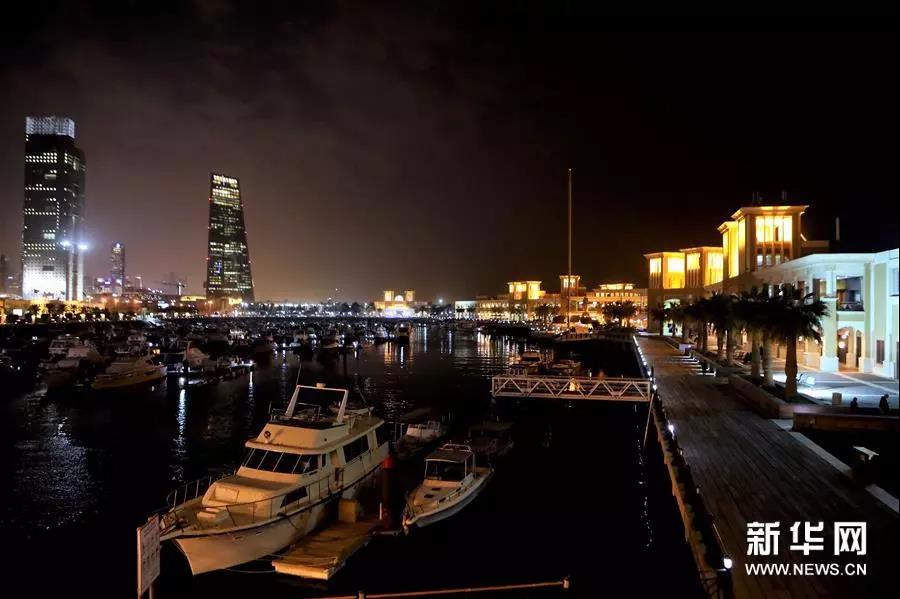 "Yella"
Sun Chao: What is your favorite sentence from your country that you want to share with us?
Sheikh Nasser Sabah Al-Ahamed Al-Jaber Al-Sabah: I am thinking of a slang word. It is called "yella". It means that we should move, because time is limited and actions should be taken.
For example, we need to urgently build up social media, which is vital to modern society. A society will lag behind if it fails to catch up. Someone will catch it earlier, but someone will be far behind.
The modern world knows no boundaries. The advent of social media and Google has facilitated communication among people. That is why I believe we should develop social media, and in the meantime, send more students across the border for intercultural communication and exchanges, for the benefit of our two countries and the whole world.
Sun Chao is the editorial board member of China Development Observation, Vice President of the DRTT Group, and author of the New Order: Ambassadors' Views on the Belt and Road Initiative.