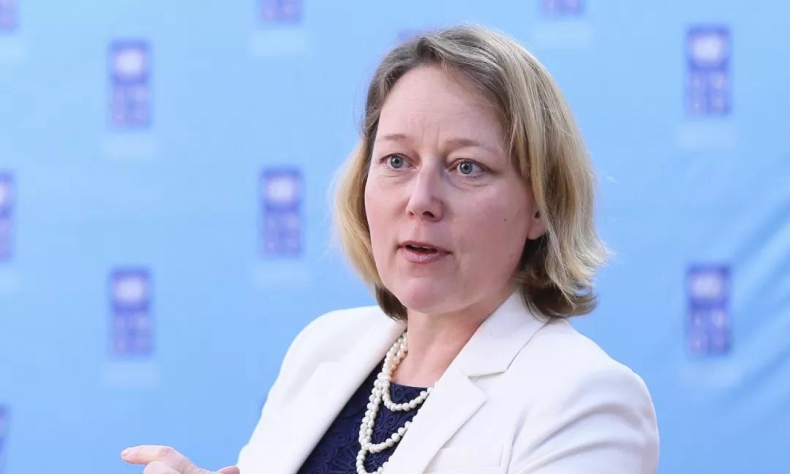 【BRI Ambassador Interview】UNDP China Director: BRI Is a New Way of Global Governance and Multilateral Engagement
"China is very special in our work because China is, of course, still a developing country, but at the same time it is a middle-income country and it has a lot to offer to the world as well."
The second Belt and Road Forum for International Cooperation set to be held in Beijing on April 25-27 will be China's most important diplomatic event of the year to be hosted on home soil. Over the last six years, 123 countries and 29 international groups have signed cooperation documents on jointly building the Belt and Road Initiative (BRI). But what has the BRI brought to those countries? China Focus has launched a series of in-depth dialogue column "BRI Ambassador Interview" jointly with DRTT Group and China Development Observation, to show you the most real thoughts of the ambassadors of Belt and Road countries and leaders of some international organizations and representatives in China. Today we have an exclusive interview with Ms. Agi Veres, Country Director of the United Nations Development Programme (UNDP) in China
The UNDP first began its operations in China in September 1979. In view of the rapidly changing contours of China's development requirements, the UNDP in China has continued to evolve and currently works in four main project areas: poverty, equity and governance; energy and the environment; disaster management; and South-South cooperation —an international platform facilitating development partnerships between China and other developing countries in the South.
Ms. Agi Veres is responsible for the overall management of the UNDP's programming and operations in China, as well as partnership build-up and strategic coherence.
Supporting South-South Cooperation and Transferring China's Experience to Other Countries
Sun Chao: Would you share with us the major achievements made by the UNDP, especially here in China?
Agi Veres: Over the past decades the UNDP has been working in China, I think we have contributed to a number of achievements. For example, in the previous phase of poverty reduction, the UNDP was very much engaged in local level strategies, setting up, for example, inclusive financial opportunities that helped carry out some of the economic activities in those areas. In terms of the sustainable development goals, I think what we have been trying to do in China over the past few years, maybe the past few decades, is to see that the UNDP can feel our value in a context where China has a lot of resources and expertise itself. So, for example, if China wants to achieve the sustainable development goals, it is necessary that local actions be taken. To have national development, we need local governments to contribute to that. So one of the things that the UNDP has been working on is how we can help local governments to address these very complex development issues of today's world, which are not just about poverty or the environment, but essentially multiple goals and objectives integrated, which you can also achieve if you look at the big picture and the linkages between these things. So that is what we do—encourage local governments to take action by offering capacity development in order to meet the specific needs on a local level.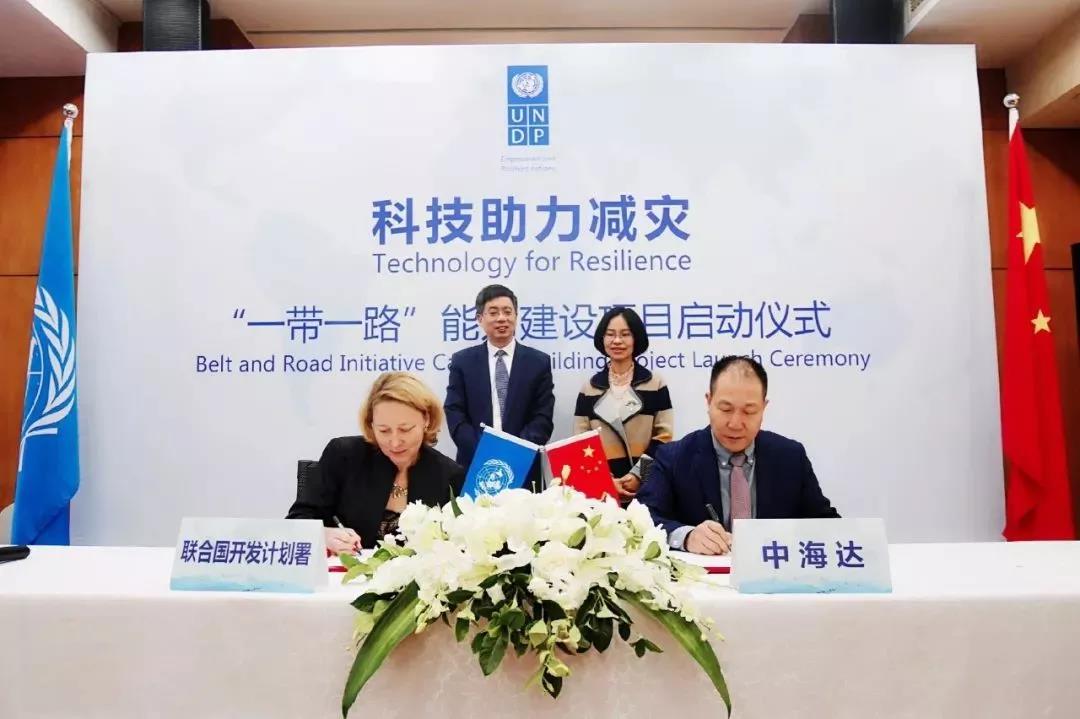 For example, we have been working with ethnic minority women in various provinces, such as the Miao ethnic minority. And what we are trying to do there is to see how we can help these communities not only come out of poverty, but also keep their cultural heritage and also preserve their social dynamics. So, what does this mean specifically? The Miao women are very much traditionally in the embroidery business in the sense that this is their traditional handicraft. So, we are trying to see how we can have these women keep their traditional culture with embroidery, but also turn this into an economic activity. For example, E-commerce would allow them to lead a life without leaving their villages so they can also take care of their children. That addresses the problem of left-behind children and also creates economic opportunities through tourism. Essentially, this is an example where a lot of aspects need to be comprehensively considered and solutions that will help address multiple problems need to be found.
Currently, China is very special in our work because China is, of course, still a developing country, but at the same time it is a middle-income country and it has a lot to offer to the world as well. So, in China, our work, in addition to addressing domestic development issues of poverty, the environment, and disaster reduction, it is very much about connecting China's experience to the needs of developing countries. So we are supporting China's South-South cooperation. And see how the Chinese experience cannot just be transferred to other countries, but how it can be contextualized and put into use on very specific demands and priorities of developing countries.
China's First MOU on the BRI Signed with International Organizations
Sun Chao: The BRI has attracted attention and support from the world. So as the representative of an international organization, what are your opinions regarding the Belt and Road Initiative?
Agi Veres: The initiative could be a wonderful accelerator to achieve the sustainable development goals. What I mean is that essentially the initiative focuses on shared prosperity through connectivity, how we can achieve economic growth for everybody participating through connectivity of trade, people-to-people exchanges, and other effective connectivity. Now, from my perspective, the UNDP is very much concerned about human development and sustainable development. So what the UNDP is advocating for, and what is best for the initiative, is a wonderful platform and is to see how we can have development benefits out of the initiative. For example, what I mean by this is that while the economic market-driven project takes place, how we can use this project to engage the communities and to engage these countries, not just to build the economic zones that make them profitable but to also improve the livelihood of those people who are engaged in this and build their capacity so that they have skills developed that could help them get better jobs and allow them to have access to better social services, is important. And therefore, the UNDP can help identify projects that make these investment opportunities more profitable and sustainable. And the UNDP can also help implement some of these projects that will essentially embed the economic gains into the social and environmental transformation as well.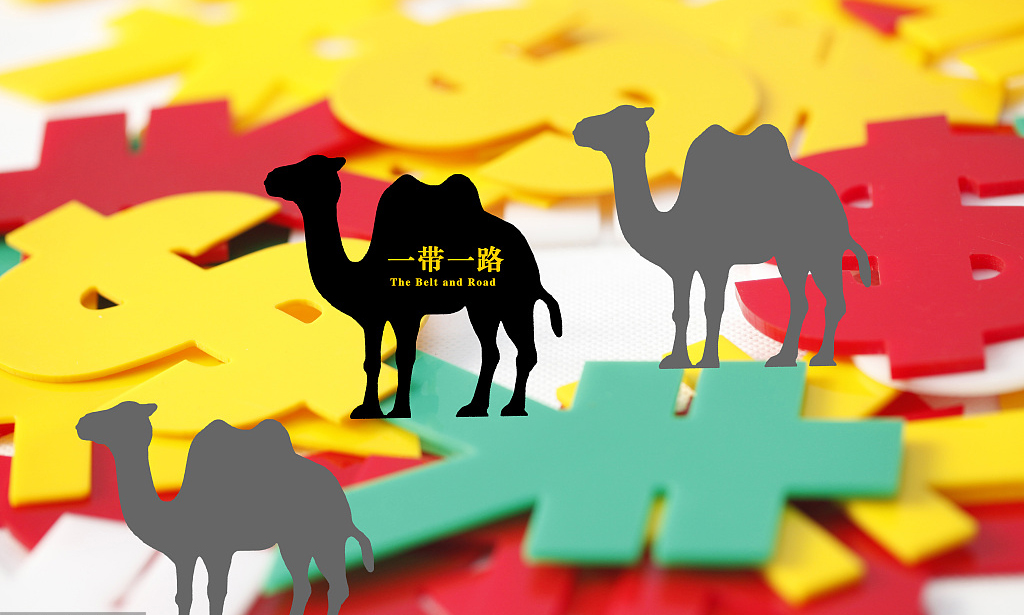 Sun Chao: Last September, the UNDP and the Chinese government signed MOU on cooperation on the BRI which is the first memorandum of understanding signed between the government of China and an international organization regarding promotion of the BRI. What actions and plans will the UNDP continue to take to better engage with the initiative?
Agi Veres: The UNDP signed a memorandum of understanding with the Chinese government. With the objective, we really believe we can help realize some social impacts and some global public goods in addition to the economic gains out of the Belt and Road Initiative. So, in terms of our cooperation, there are a few areas where we can offer our expertise and experience.
For the Belt and Road Initiative to have good social and developmental impacts on these countries, it actually requires a good understanding of the demands and priorities of the countries and the local contexts and how this initiative can remain sustainable at the local level. So, since we have our offices in all these countries, we are working on several research projects that will allow, will help decision makers in China to see how and where to engage in what areas and also to look at some of the impacts and some positive cases and lessons learned through engagement in these countries.
We will launch two reports and one action plan at the Belt and Road Forum this year. The 2017 Global Governance Report is a global government report which essentially is looking at the big picture of the Belt and Road Initiative and how we will help, or can help, achieve sustainable development goals and how this initiative can really bring good developmental impacts.
The other report we are also going to release is the Report on the Sustainable Development of Chinese Enterprises Overseas 2017 which focuses on the sustainable business development of Chinese enterprises. So essentially, it is also very important when the Belt and Road Initiative will promote enterprises and the private sector to go abroad on a larger scale. It is extremely important that their practices are sustainable, having a positive impact on conception or reputation of Chinese companies abroad.
In addition, they are also looking beyond research at specific projects. So for example, we are identifying government partners, several projects where the UNDP can bring in environmental and social sustainability to already existing ideas and how the UNDP can also help identify new opportunities for investment that are very much needed and that can also make social impacts.
BRI Is a New Way of Global Governance and Multilateral Engagement
Sun Chao: What benefits do you think developing countries will gain from the BRI?
Agi Veres: I think the Belt and Road countries, especially developing countries that are interested in joining the initiative, will benefit a lot from the initiative. It will help a lot in terms of their understanding of what cooperation is possible with China and with other Belt and Road countries. It will facilitate dialogue between these countries and China to reach common understanding and identify common goals that they can better address.
Secondly, I think in today's world when we are trying to achieve sustainable development goals, the issue is not that there are not enough resources in the world. The issue is that the traditional way of providing development assistance to these developing countries through the UNDP or other developing partners could not achieve the goal itself. So it is very important to establish partnerships that will actually use the value-added by the private sector, development agencies, academia, think tanks, and governments. And I think developing countries can gain a lot by using this platform to build the partnerships they need to achieve their development goals.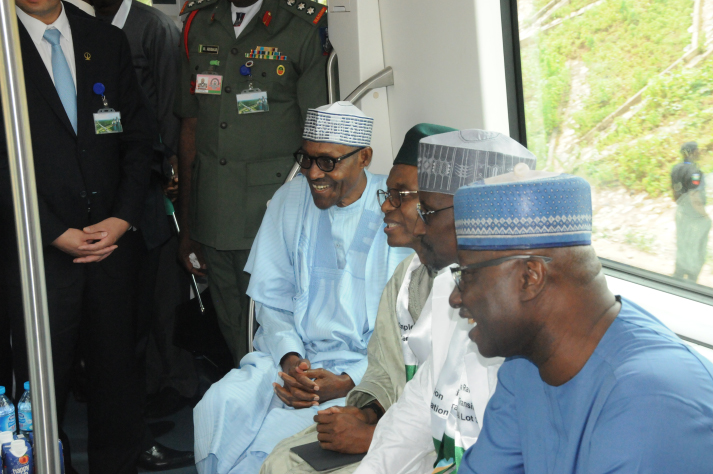 Sun Chao: China's President Xi Jinping will host the second Belt and Road International Forum for International Cooperation. This is a very important moment now. It is also a good time for China to open to the world, to better understand this initiative, and to welcome all the policymakers to join this initiative. What is your opinion towards this forum?
Agi Veres: I see this forum as an opportunity to really increase the shared vision and the understanding of the Belt and Road countries. The Belt and Road Initiative is a China-initiated platform and vision, while at the same time it can have the biggest benefits if the participating countries really not just understand the opportunities, but also establish mechanisms of engagement and cooperation.
Having the Belt and Road forum, bringing together a lot of these countries, will not just facilitate understanding but I really believe that it will translate into very specific actions that can be taken.
And lastly, the BRI really has the potential to be a new way of global governance and a new way of multilateral engagement. Having the forum with all these countries here is taking the initiative to the next level from just bilateral interactions into multilateral engagement and discussions. And we hope the dialogue can also complement and help other multilateral initiatives.
The author is the editorial board member of China Development Observation, Vice President of DRTT Group, and author of New Order: Ambassadors'Views on the Belt and Road Initiative.