BRI Contributes to Global Economic Stability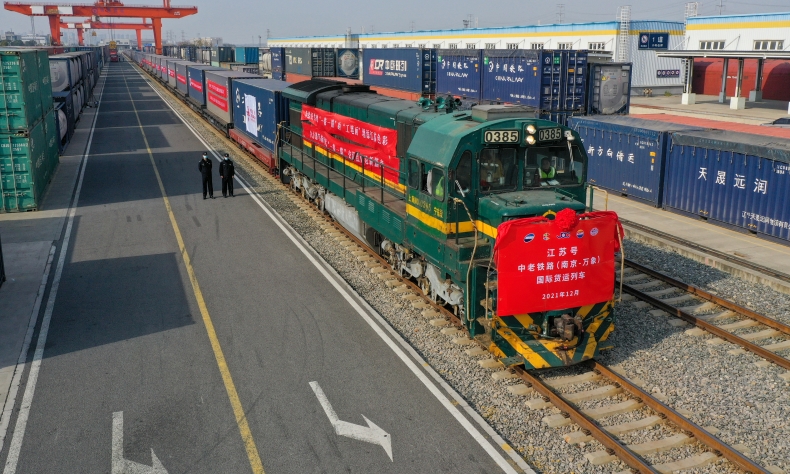 The BRI has also boosted economic growth in more than 20 major economies and almost every region of the world, and significantly promoted global growth.
The China-Laos cross-border railway began operations earlier this month. Covering 1,035 km and consisting of both electric passenger and freight trains, the railway starts from Kunming, the capital city of southwest China's Yunnan province, and travels down to Laos' capital Vientiane. This mega-project cuts down the travel time between the two cities by around 10 hours thanks to bullet trains that run at 160 km per hour.
Notably, the China-Laos railway serves as a docking project between the China-proposed Belt and Road Initiative (BRI) and Laos' strategy to transform itself from a landlocked nation to a land-linked hub. Since the Belt and Road Initiative was proposed eight years ago, almost 140 countries and 32 international organizations have so far signed around 200 cooperation agreements with China on the joint construction of the initiative. From initial concepts to extensive practice, the BRI has played a crucial role in enhancing the inclusive growth across participating countries and supported regional integration by bridging the infrastructure gap between cities, creating new job opportunities, reducing logistics costs for businesses, and promoting trade cooperation.
Last year, the trade volume of goods between China and the countries along the Belt and Road reached $1.35 trillion, accounting for 29.1% of China's total foreign trade. In 2020, the total number of China-Europe freight trains and freight volume expanded by 50% and 56% year-on-year, respectively, despite the challenges posed by the COVID-19 pandemic. Trade volume between China and ASEAN countries last year hit 4.74 trillion yuan, and was boosted significantly by BRI cooperation.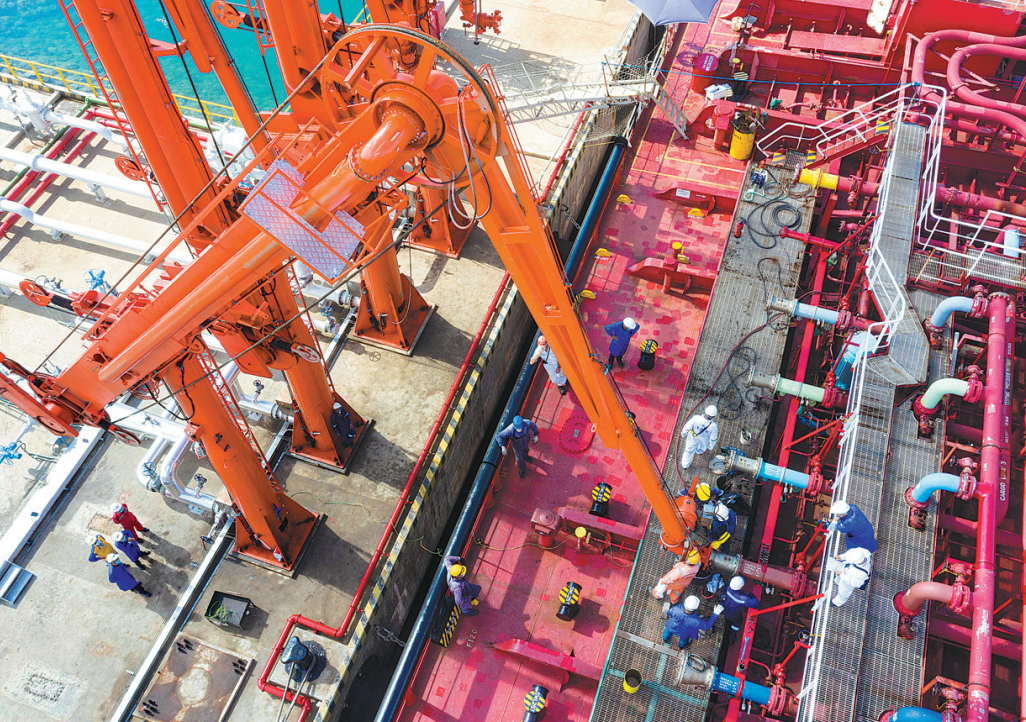 The BRI has also boosted economic growth in more than 20 major economies and almost every region of the world, and significantly promoted global growth, according to a 2019 report by global economic consultant Cebr, which estimates that BRI cooperation could increase global GDP by more than $7.1 trillion annually. Moreover, the World Bank predicted that the BRI, after all its projects are completed, will reduce travel times by 12% while increasing total trade from 2.7% to 9.7% in certain countries along its economic corridors. It also suggests that the income level in the countries along the BRI could increase by up to 3.4% and lift 7.6 million people out of extreme poverty.
As the COVID-19 pandemic continues to ravage the world, economic and social stability measures are expected to help ease global challenges in light of rising unilateralism and political mistrust among nations. It is therefore imperative to increase people-to-people exchange and mutually beneficial trade cooperation in an environment of trust among countries.
Global cooperation initiatives such as the BRI can play an even more crucial role to ensure countries across the globe have access to an equal platform to improve infrastructure connectivity, financial and trade cooperation, and people-to-people cooperation.
Rachana Gupta is a blogger, poet, and freelancer. She is the author of the book "To The Horizon We Indeed Sail."