Bringing the Fifth Industrial Revolution to the South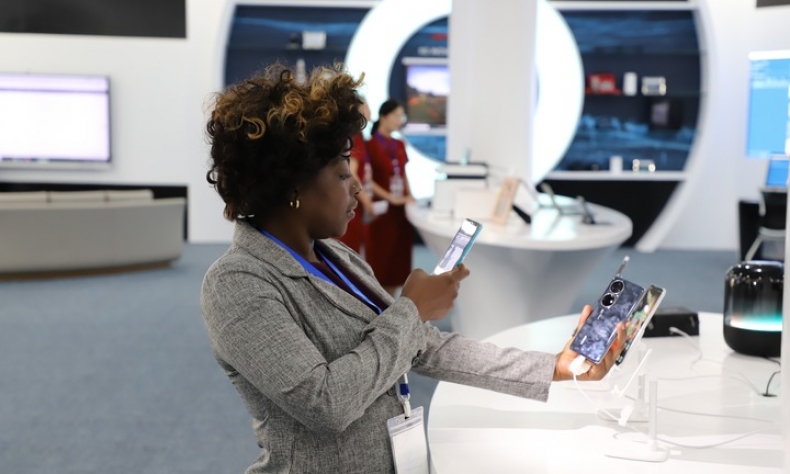 Huawei is developing products that are actually serving unconnected areas of the Global South, and doing so in ways that are quickly expanding connectivity and doing so in affordable and profitable ways that make use of green energy.
Connectivity is one of the keys to global development, and a crucial threshold for granting the South access to the Fifth Industrial Revolution. Many governmental, nongovernmental and even private enterprises are working together to improve global connectivity in ways that foster sustainable, green development in the places that need it most, and to do so in ways that are both mutually beneficial and still profitable.
The Fifth Industrial Revolution describes ongoing advances associated with the recognition that previous models of growth and development produced the Anthropocene––a period of geological time that correlates with the start of the First Industrial Revolution in the 18th century, and the tremendous impacts human industrial activity has had on climate change since then. In short, the Anthropocene corresponds with problems associated with extreme weather, as well as increasing food, water and energy insecurity, rising geological tensions, and the omnipresent specter of environmental tipping points and potential cascade effects.
The Fifth Industrial Revolution in contrast emphasizes green development, innovating green technology, increasing renewable energy production and usage, and fostering an ecological civilization that builds on cooperation and communal action over the zero-sum and often scorched-earth practices usually associated with industrial development. Furthermore, the Fifth Industrial Revolution calls for abandoning an overemphasis on "for-profits" and instead stresses "for benefits," with the understanding that doing good is not only more sustainable, it also creates more opportunities for win-win solutions that can in fact improve returns on investments while also ensuring people actually survive to enjoy these returns.
Enter the Global South
Many areas of the South have been passed over by the previous four industrial revolutions. To be sure, they have long been impacted by industrial developments elsewhere, having been subjected historically to colonialism and expropriations, and still vulnerable to structural and systemic inequalities that persist for various reasons today.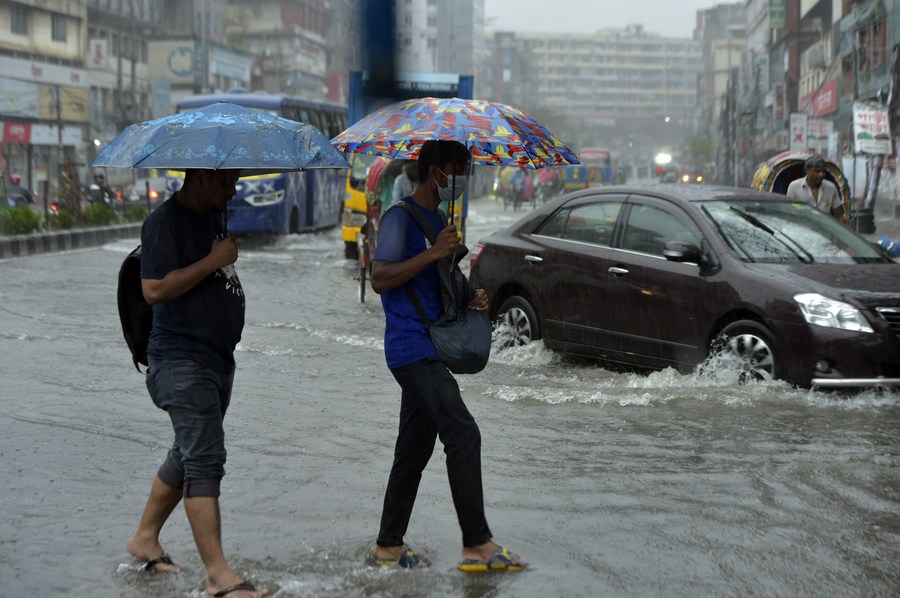 Understandably, many of these areas include islands that are not only especially vulnerable to climate change, but have always presented geological challenges to the sorts of industrial development favored by nations with larger, contiguous land masses. For example, the multitude of island nations in the South Pacific, spread far apart and far away from developed countries, as well as the thousands of clustered islands associated with the archipelagos of Indonesia and the Philippines, have always been difficult to connect, whether by bridge, road, rail or wire.
Today, there are concerns in many developing countries that efforts to fight climate change are being shouldered unfairly by the Global South. Indeed, the Global North is almost entirely responsible historically for the emissions that produced climate change. To this day, the U.S. still has the highest emissions per capita, and no doubt accounts for much of the pollution produced elsewhere insomuch as very little manufacturing now occurs in the country.
Furthermore, given the lack of significant progress in the fight against climate change and given the current reversals in Europe with the return to fossil fuels like coal-fired power plants to meet energy shortages associated with the conflict in Ukraine, some developing countries countenance double standards at work, where once again they risk losing out and, perhaps, even losing everything entirely should the worst aspects of climate change materialize. In short, the Global South needs to develop but needs to do so in environmentally sustainable ways, and it can't count on the Global North for support.
Many of us take connectivity for granted. To be sure, if we misplace our phones or temporarily lose access to 5G service, many of us are prone to panic. Being able to communicate constantly with family, friends and colleagues, being able to access social media and commercial platforms, being able to order dinner and check World Cup scores and account balances at any instant are the standards upon which we and almost everyone we know literally bank.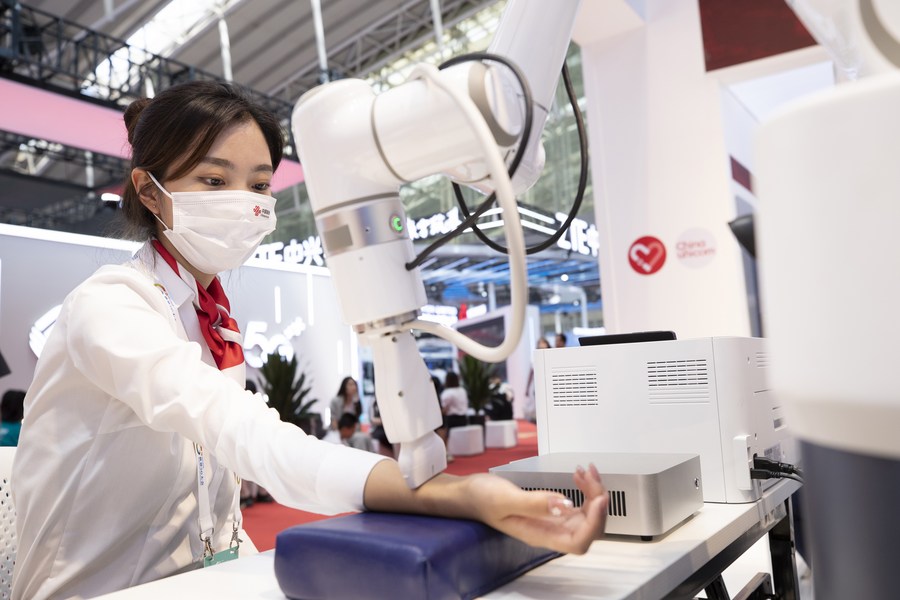 We also know how connectivity is central to marketing, supply chain logistics, smart processes, and other tech infrastructure responsible for our micro- and macroeconomic wellbeing. We know that connectivity plays a central role in security and social welfare, including helping us respond to public health challenges like the pandemic as well as ensuring our children can continue their education with fewer disruptions and better resources. We know that the information age centers on access to information, give and take. We know that being unconnected means becoming stuck in time and left behind as others surge forward.
Chinese solutions
Technology giant Huawei, a private company based in Shenzhen, Guangdong Province, faces a tremendous amount of negative press, emanating primarily from the United States, which aims to cripple Chinese technology and Chinese firms' growing global market share. On the one hand, the U.S. makes slanderous and unfounded claims against Chinese companies like Huawei in order to poison global public opinion and destroy Chinese companies that have already emerged as global tech leaders, facing off quite well with American competitors. On the other hand, the irony is that many of these accusations have actually been proven true about American-led companies and U.S. government practices, from the Cold War onward, and accelerating after terrorist attacks on the U.S. on September 11, 2001.
While the U.S. has been able to coerce certain allies into removing Huawei from their telecommunications kit, this has increased their costs considerably. While the developed countries associated with the U.S.-led so-called Five Eyes global spying network––Britain, Canada, Australia and New Zealand, among others, can probably afford these costs, many developing countries can't afford Western products at all. Furthermore, developing countries have many other reasons to avoid picking sides in America's efforts to foster tech decoupling and perhaps a new cold war, above all because China is a growing global power and the most dynamic economy in the world.
What's more compelling, however, is that Huawei is developing products that are actually serving unconnected areas of the Global South, and doing so in ways that are quickly expanding connectivity and doing so in affordable and profitable ways that make use of green energy.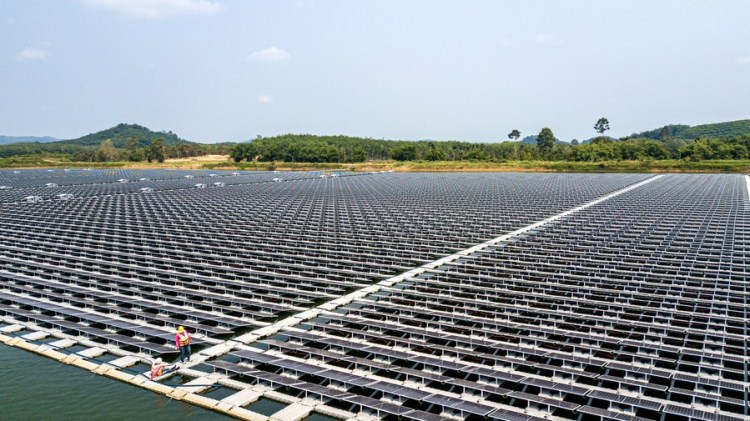 At a recent meeting at one of Huawei's corporate campuses in Shenzhen, Huawei Chairman Liang Hua was joined by representatives from UN organizations, including the International Telecommunications Union (ITU)––a specialized agency of the UN, along with ministers of communication from Bangladesh, Cambodia, Nigeria and Pakistan, as well as international scholars and global media representatives, to discuss Huawei's already advanced efforts to support global connectivity and high-impact development in the Global South.
Two basic approaches were demonstrated. The first includes working in tandem with international development goals, national governments and international organizations with the understanding that there's very little prospect of real growth and joining the Fifth Industrial Revolution without connectivity—keeping in mind that roughly 40 percent of world remains unconnected.
The second involves engineering low-cost, low-energy and light-weight product lines like RuralStar, portable and affordable solar-powered systems for Internet access for use in areas with plenty of sun but little public utility infrastructure. In fact, a number of case studies have demonstrated the immediate impacts these systems have in previously unconnected communities, with one example cited by the ITU asserting that local farmers saw their incomes rise 300 percent through increased access to market information and the ability to connect with buyers online.
These products are affordable for the communities that purchase them, with repayments shortened on average to less than two years. This means Huawei has tapped a critical market with critical needs, and done so in ways that grow profits while facing headwinds from developed countries that have long neglected and even exploited the Global South, and now discourage it from using Huawei products at all. Fortunately, anti-China narratives can't reach areas that aren't connected, and if only Chinese products like the RuralStar offer realistic solutions, then those negative messages will likely arrive too late.
The author is a professor of politics and international relations at East China Normal University and a senior research fellow with the Institute for the Development of Socialism with Chinese Characteristics at Southeast University.