Britain's Future: to Truss or Not to Truss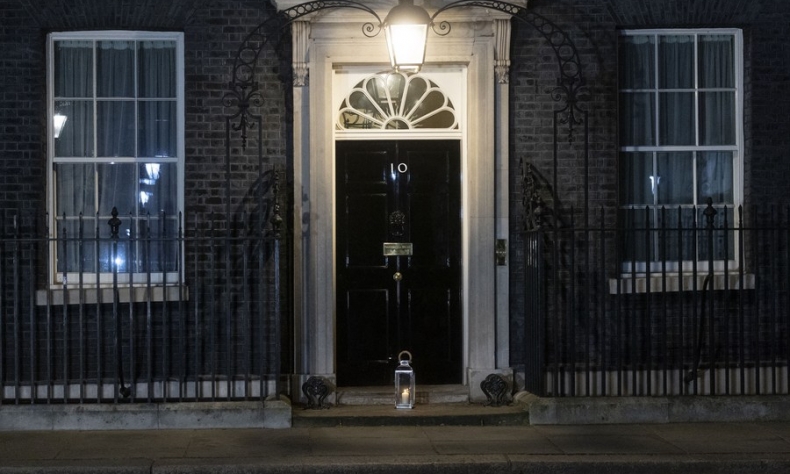 The next British prime minister will either be a quitter or a stayer.
Britain is to have a new prime minister. Who it is will matter greatly to Sino-Anglo relations.
Representational democracy does not in this case mean that the new prime minster will be democratically elected. Rather she or he will be appointed by the ruling Conservative Party. The appointment will not even be decided by Conservative members of parliament who themselves have been voted for by the British electorate.
Rather the next prime minister will be determined by paid-up members of the Conservative Party who represent just 0.3 percent of the British electorate. They are disproportionately wealthy, disproportionately male, disproportionately elderly, and disproportionately concentrated in the more prosperous south of England.
I wrote earlier ('When Not to Party') about the decline of British democracy under the premiership of Boris Johnson. Exposed by a seemingly small misdemeanor – parties were held in 10 Downing Street, the official residence of the Prime Minister, when prohibited under social distancing legislation to inhibit the transmission of Covid-19 – it revealed deception and untruthfulness at the heart of Government.
A national poll conducted in May 2022 by YouGov indicated that 74 percent of the British public considered the prime minister to be untrustworthy. 'Partygate', the fact that prime minister Johnson denied knowledge of the parties only to receive a fixed penalty from the police for attending one, was a major cause of people's distrust. However, this merely reflected contempt for the rule of law on the part of Johnson and his advisers. They illegally prorogued Parliament to avoid criticism. They also sought unilaterally to rewrite an international treaty signed with the European Union (EU) knowing this to be in breach of international law.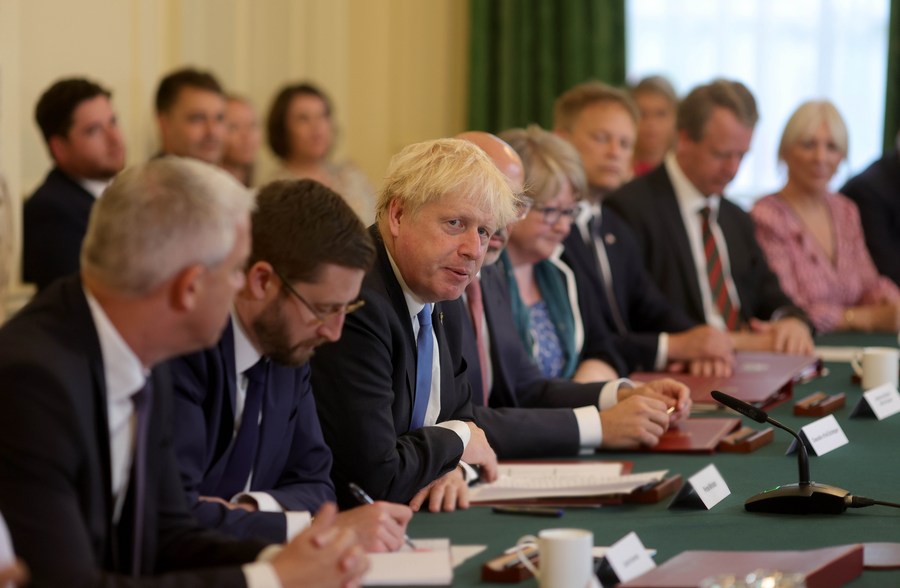 Matters came to a head in early July when an unprecedented 61 members of the government resigned en masse. Despite the shift in opinion against him, Johnson initially refused to resign and then, unrepentant in his resignation speech, he likened his former colleagues to animals: "the herd is powerful and when the herd moves, it moves."
Lest it be thought that morality has fully returned to British politics, analysis of the letters of resignation reveals self-interest as much as virtue lying behind some decisions to resign. It was recognized that the 'revelations' about the prime minister's dishonesty were undermining the ability to govern effectively and that this, in turn, reflected badly on the Conservative Party. On June 23, 2022, the Conservative Party lost two byelections with unprecedented swings to opposition parties. This raised the possibility that the Conservatives could easily lose the next general election.
Some ministers resigned only when it became evident that they had themselves been requested to lie to conceal the prime minister's transgressions. Others resigned after realising that the prime minister's disregard for others included his colleagues: he appointed a person to the role of deputy chief whip (an important party management position) in the full knowledge that there were allegations of sexual harassment against him.
For the most part, it was only resignees outside the direct control of Cabinet and with an understanding of the importance of Britain's standing abroad that felt able to mention the prime minister's lack of integrity in their resignation letters. Perhaps significantly, Richard Graham MP, Trade Envoy for SE Asia, was one such person:
"With great regret I am resigning with immediate effect…  the creation of the Trade Envoys was an imaginative Conservative idea that has stood the test of time, and in particular helps our Indo Pacific pivot and partnerships with a fast changing and growing region. There is much more that I would like to do. But equally it is vital to have full confidence in the leadership and integrity of the government."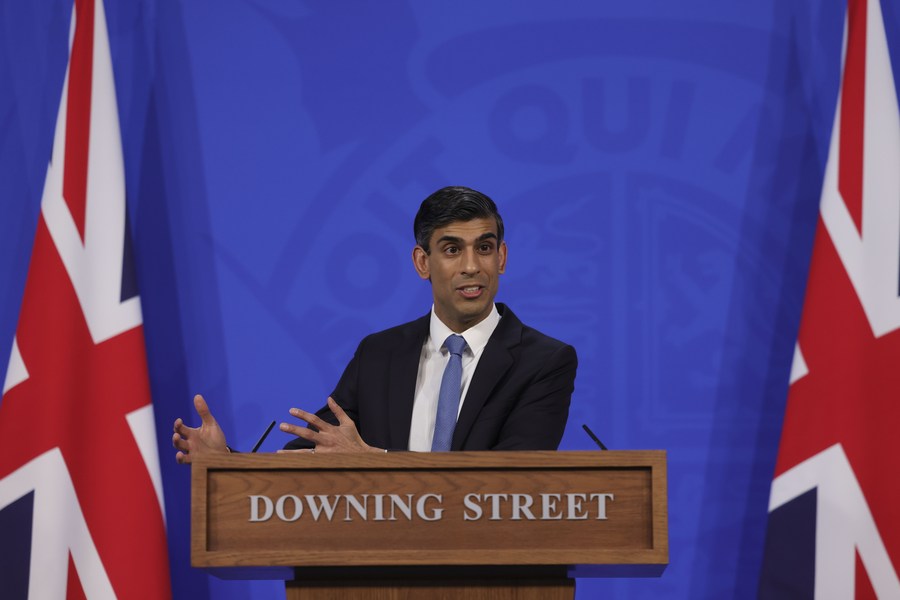 While the motives of some resignees may be questioned, resignations are nevertheless important for the health of democracy. They can help hold governments to account by drawing attention to policy failures, inefficiency, or malpractice.  They give credence to the belief that ministers in office will behave according to the accepted principles of public life.  In taking the decision to resign, resignees will be aware that their action may carry real costs involving loss of status, income and possibly influence, while leaving them open to the accusation of betrayal. To resign is no easy matter.
Those members of parliament resigning from government positions in July offered 29 discernible reasons for doing so. Given this, one is forced to ask why most ministers did not resign but held fast to the Johnson regime. The reasons may have resembled those that stopped resignees from resigning earlier when the evidence of misdeeds first became available. These reasons included a sense of duty to continue of government, but also competing loyalties to Johnson, the Party, their constituents and the country. Others held back on resigning for fear of reprisal, attachment to status, or an allegiance to a particular ideological faction. Perhaps some even condoned the amorality while it meant that the Conservative Party remained in power.
The Conservative Party has long been divided over Brexit (Britain leaving the EU). But there is also a three-fold division between those who adhere to One-National Toryism that seeks to represent the interests of everybody, those that advocate a return to an idealised benevolent version of the polices formulated by Margaret Thatcher when prime minister in the 1980s, and those who are true disciples of Thatcherism.
The last grouping promotes American-style, nationalistic, neoliberal economics with market deregulation, privatisation, low taxation, and a small government. With the resignations in July, there is now a new division between resignees, 'quitters', and those that remained in post, 'stayers'.
The next British prime minister will either be a quitter or a stayer. There are two candidates: Rishi Sunak, the former Chancellor of the Exchequer who resigned; and Liz Truss, the Foreign Secretary, who did not. At the time of writing Sunak, who advocated Brexit, is considered unlikely to become prime minister. He is accused of increasing taxes to cope with the Covid-19 pandemic and its aftermath.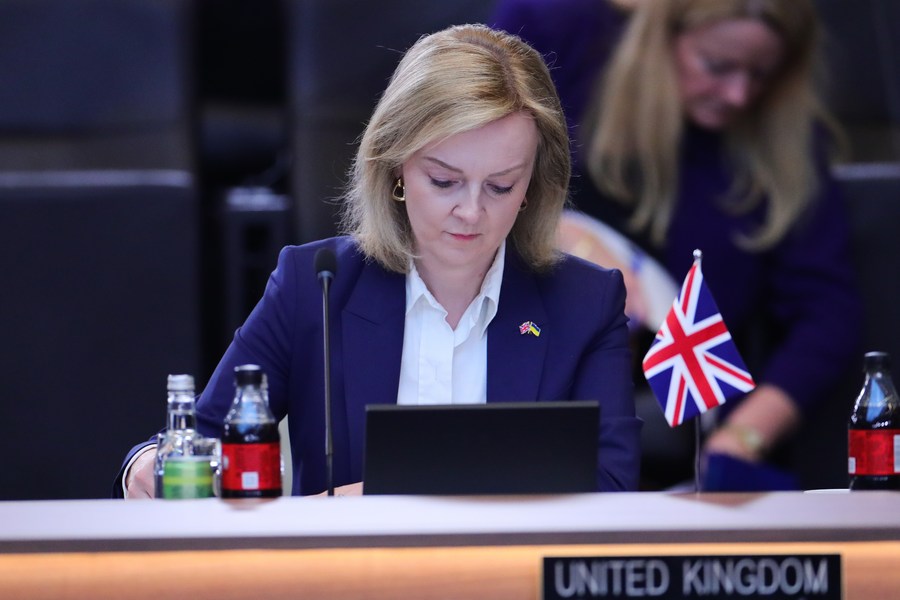 But the main reason why he is behind in the membership polls is because he is considered as a traitor by rank-and-file Party members who believe that he instigated a plot to oust Johnson. He was not the first to resign, Sajid Javid the former Secretary of State for Health moved first. Also, Sunak's letter of resignation is unusual in that it focussed on policy disagreements and avoided direct criticism of Johnson.
Another 'quitter', Andrew Murrison, attests that he had earlier in the year tried to persuade Sunak 'to start an insurgency'. He refused out of loyalty to Johnson. This suggests that Sunak was a reluctant quitter, acting only when the evidence against Johnson was incontrovertible.
Sunak's opponent, the 'stayer' Liz Truss, was opposed to Brexit but has subsequently become one of its staunchest supporters. As foreign secretary, she was party to the decision that Britain should renege on its international treaty with the European Union. At the time of the mass resignations, she did not offer support to Johnson as some other ministers did. However, subsequently she has said that she positively wanted Johnson's leadership to continue.
Truss is, therefore, courting the party membership that condones the corruption and dishonesty that marred the Johnson government. She is the candidate of the tax-cutting political right, a pledged disciple of Thatcher (despite proposing inchoate economic policies), and a consistent follower of American foreign policy. In Australia, in January 2022, she bizarrely said that Russia and China were 'aggressors' 'working in concert' and that she 'could not rule out' China launching 'aggression' in the Indo-Pacific. Paul Keating former prime minister of Australia called her statement 'not simply irrational [but] demented'.
The ethicist, J. Patrick Dobel, is clear that to resign to expose political corruption is to act morally. If so, there is only a 50/50 chance that the next British prime minister will have demonstrated their propensity to act morally. Truss or Trust.
The article reflects the author's opinions, and not necessarily the views of China Focus.
(Read more: When Not to Party: The Weakness of British Democracy)