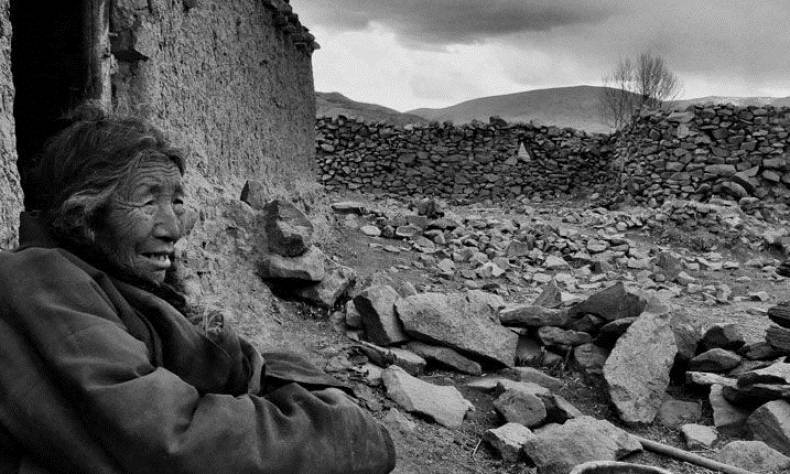 Can China Eliminate Its Poverty?
While many in the media have rightly concerned themselves with reporting China's recent moves to end the one-child policy, there are other aspects of the recently-released 13th Five-Year Plan worthy of close attention. One noticeable inclusion is the ongoing pledge to end poverty in China.
According to a communique release from the Central Committee of the CPC that outlines the as-yet published plan, China pledges to lift 12 million people out of poverty every year from 2016 to 2020.
But who exactly constitutes China's impoverished? The current standard to gauge the country's poverty line is any who earn an annual income of 2,300 ($376) or less, the measure set in 2011 by the central government. As of the end of 2014, China had 70.2 million people living below the poverty line. In other words, these people can barely afford a Big Mac hamburger with their income per day.
The goal of lifting 12 million people out of poverty each year, a number that exceeds the entire population of New York City (8.49 million in 2014), means that 1 million people will be uplifted each month, equivalent to the population of Dallas. Is the promise too good to be true?
From 2011 to 2014, China lifted 43 million, 23 million, 16 million, and 12 million people respectively out of poverty each year, and since 1978, the time when China first emphasized poverty alleviation as a national priority, 660 million Chinese have risen out of poverty, more than total population of the United States, Russia, and Brazil combined.
But how could such a dramatic achievement be realized? The three decades of poverty alleviation measures can be divided into three phases: The first such phase was from 1978 to 1985, and was predicated on the government reforming how farms were operated, with farmers gaining the right to use their farmland as a private enterprise instead of operating as a collective; the second phase, from 1986 to 1993, involved efforts by the central government to send specialists in various fields to the country's poorest regions so to educate local residents on how to make use of their land more efficiently and then connect with markets in eastern China; and the most recent period (1994 to now) saw the central government establish a special assistance program aimed at providing for underprivileged residents in western China, at the same time introducing an industry-oriented project called "China's Western Development," a program more concerned with economic development.
As for the 13th Five-Year Plan, new channels of poverty-relief will be utilized, such as relocating residents who struggle to subsist on their current land and are looking for a more fertile place to live. The Chinese government is also looking at other ways to increase the income of rural residents. One such scheme involves local governments providing residents with shares in local companies, the residents earning additional income from the dividend. It has been implemented as a pilot scheme in such provinces as Sichuan and Hunan and will be rolled out as a nationwide strategy in the coming years under the 13th Five-Year Plan.
Why do these developments matter to the world? In 2000, the United Nations issued its Millennium Development Goals, resolving to halve the world's impoverished population by 2015, with 189 countries part of the initiative. China is the first developing nation in the world to fulfill its task by this year.
However, lifting China's remaining 70 million out of poverty will by no means prove an easy task for the Chinese government. As noted by Xinhua News Agency, this population is made up of the country's poorest residents existing in the most severe of living conditions. Looking at the numbers elevated of out poverty from 2011 to 2014, it is easy to see that the numbers decrease dramatically from year to year. To combat this as the country's economy slows, the poverty alleviation fund has expanded each year.
In order to tackle the intractable problem in China's way, the government ought to lay out more specialized policies regarding the 70 million impoverished people.