Catalyzing Cultural Exchanges and Mutual Learning via the Internet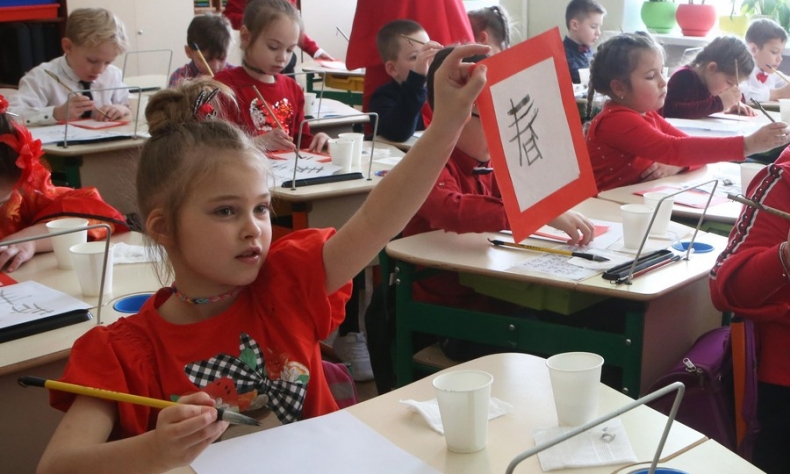 The Chinese path to modernization has enhanced and enriched human civilization, which brings new opportunities for closer cultural communication and mutual learning.
Civilizations have become richer and more colorful with exchanges and mutual learning. Throughout history, humans have witnessed the creation and development of splendid civilizations. From the time of primitive barbarism to agrarian civilization, then to the industrial revolution and information society, different nations and civilizations have moved  forward side by side through encountering, understanding, fusing and integrating with each other; together, they have created a garden of civilizations where each one blossoms with its unique charm while the beautiful view is shared by all.
Chinese civilization is a significant component of global civilization. The formation and continuance of Chinese civilization is a window into the collision and integration of this vast country's various regions and cultures, and is dotted with ages-old tales of friendly interaction and cultural communication between China and other countries.
The millennia-old Silk Road meandered thousands of miles, bearing witness to bustling scenes of visiting emissaries and traveling merchants jostling one another along the routes. It also witnessed the fruitful achievements of exchanges and mutual learning between Eastern and Western cultures.
From the New Culture Movement, which started in the 1910s, to the introduction of Marxism and socialism into China, then to the international interactions in all aspects since China's reform and opening up starting from 1978, Chinese civilization has remained timeless with its inclusiveness and openness.
Since the 18th CPC National Congress in 2012, Chinese President Xi Jinping has interpreted China's concept of exchanges and mutual learning among civilizations in the new era on multiple significant occasions, embodying China's responsibility, and commitment to preserving the diversity of civilizations and advancing human civilization.
Nowadays, the digital technologies represented by the internet are progressing with each passing day, leading reforms in social production, and creating new space for human life while providing new historic opportunities for exchanges and mutual learning among civilizations. With new technologies in the ascendent, new applications have flourished, greatly upgrading the forms of communication, enriching communication subjects and channels, allowing one-way cultural communication to transform toward holographic experience and interactive communication. I still clearly remember the spectacular opening and closing ceremonies of the Beijing 2022 Winter Olympics and this year's Hangzhou Asian Games, and their perfect integration of Chinese elements and a global perspective. Both presented a "Chinese-style romance" that left a deep impression on audiences around the world.
In the meantime, we need to realize that in the context of accelerated changes unseen in a century, laded with risks and challenges, noises like the clash of civilizations, the superiority of certain civilizations, and the confrontation of systems will emerge from time to time, especially in cyberspace. The existence of hegemony in culture, information and discourse has affected the mutual understanding of countries, and become a roadblock to international communication and collaboration. We should uphold the right attitudes and ideas, seek wisdom and food for thought from equal communication and mutual learning among different civilizations, and rise to the challenges hand in hand. Here, I'd like to share three pieces of advice:
First, we should tell China's stories to the world well. The basic national conditions and development path of China are deeply rooted in our history and culture. We should dig deep into the source and present value of Chinese culture, to help the world better understand China's past, present and future. We need to transform our discourse system tailored to segmented audiences, interpret China's philosophy with stories that resonate with people from other countries, and use international ways of expression to tell China's stories.
Second, we need to maintain dialogue and communication among civilizations. Communication and mutual learning are essential for cultural development. We should actively promote exchanges among civilizations, discover and appreciate the beauty of other civilizations, and be open and inclusive of cultural differences; in such ways, we can enhance mutual understanding between Chinese culture and other cultures, which will promote the convergence of ideas, and overcome cultural estrangements.
Third, we should build a clean cyber environment. The internet has been a motivator for the communication of diverse cultures in the world, but it has also brought new challenges to cyberspace. For one, we need to capitalize on its unique strengths in promoting fine cultures and facilitating heart-to-heart communication to enrich the cultural life of people across the world; meanwhile, we need to improve the rules for global cyberspace governance, epitomizing the will and interests of the public in most countries in a more balanced way. We need to work together to sever the spread of hatred and false information to steer global cyberspace toward a more just and reasonable direction, catalyzing the development and prosperity of the internet.
The Chinese path to modernization has enhanced and enriched human civilization, which brings new opportunities for closer cultural communication and mutual learning. We stand ready to carry out more cultural communication and cooperation, and contribute to the implementation of the Global Civilization Initiative to create a brighter future for global civilizations.
The article is an excerpt of the speech delivered by Guo Weimin, President of China Public Relations Association and former Vice Minister of the State Council Information Office of China, at the Forum on Internet Communication, Cultural Exchanges and Mutual Learning, during the 2023 World Internet Conference Wuzhen Summit on November 9, 2023. The article has been edited for length and clarity.