China Addresses Energy Shortages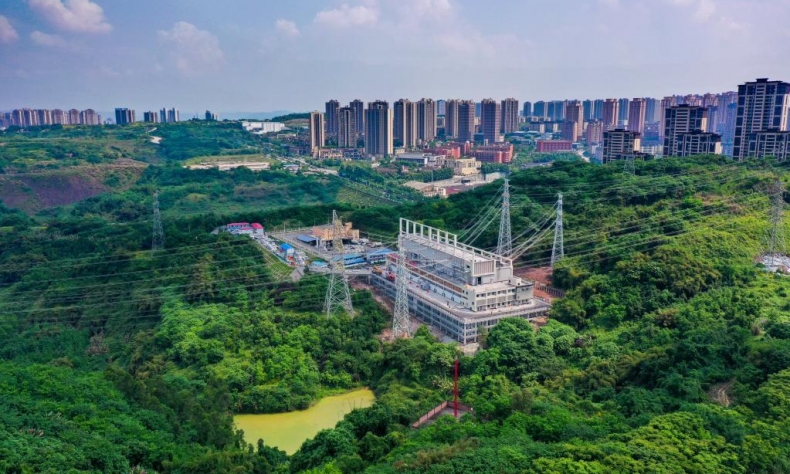 We can't ignore that coal, oil and gas are the most reliable sources of energy for the moment and companies connected to alternative energy resources must keep upgrading to boost production levels in order to lower energy prices overall.
China is confronting its most severe energy crisis in the past 20 years, according to a Wall Street Journal report printed recently. Shortly before China's Golden Week holiday (October 1-7), Tokyo-based Nikkei Asia was spreading alarming tales about rolling blackouts sweeping across 20 provinces with northeast China region getting hardest hit.
China's power shortages have captured the global media's attention and reporters had written articles claiming the capital city of Beijing and the financial hub of Shanghai were impacted as well. The Nikkei Asia reported that the Beijing Municipal government had implemented power cuts and companies were ordered to comply with energy-savings measures to avert an imminent crisis.
Well, the Nikkei story got de-bunked, since many Beijingers were planning to enjoy the 'Golden Week' holiday with time off from work. And before departing from their work sites for seven days, employees were advised by their bosses to curb energy consumption. Meanwhile, the so-called power outages in office buildings and factories had already been scheduled months in advance.
I have lived and worked in Beijing for over 11 years and since my arrival here, I have never witnessed a rolling black out in the city or other parts of China. This year is no different. My fellow office workers did receive notices advising them to be more careful about energy consumption. Nonetheless, the messages were delivered in a positive manner to encourage them to reduce carbon emissions and to abide by China's new environmental regulations so they can do their part to save the environment.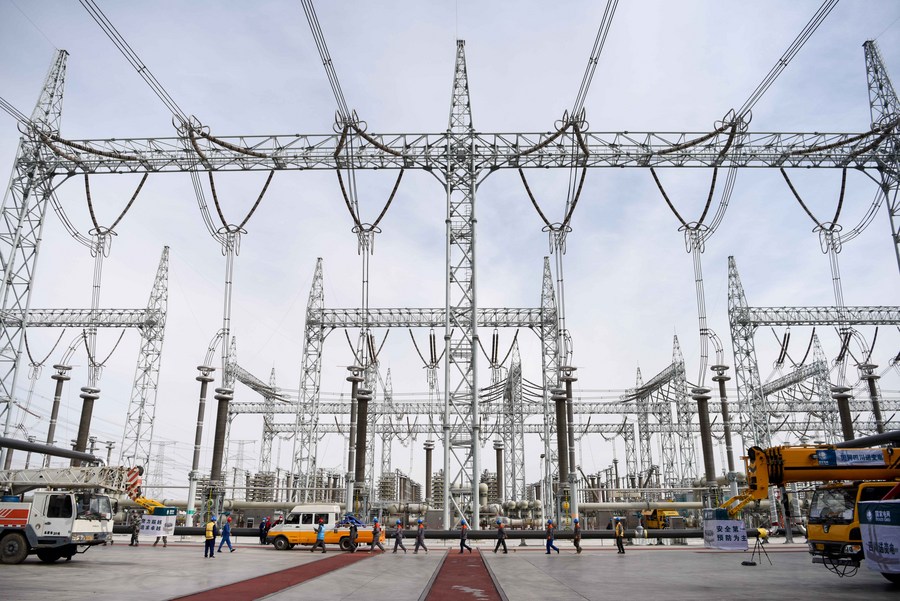 'Transitory' energy crunch
Although China's energy consumption did not reach a true 'crisis mode,' August and the early weeks of September were tough times indeed for domestic coal-powered power plants as concerns were rising that China could face a bitter winter of discontent. Fortunately, the Central Government and Chinese President Xi Jinping had taken immediate actions to address the growing threat of power shortages in the country.
The Central Government delivered an urgent message to all State-owned Enterprises (SOEs) connected to coal production and coal power, as well as provincial and local government agencies asking them to take all necessary actions to increase coal supply and to boost generational capacity for power plants. The State Council decided in early October a series of measures to tackle the energy shortage. As a response, China's coal mines are operating at full capacity and other permits were rushed for approval to open new mines. And it seems that overnight, coal production levels have surged while the country continues to import coal, mainly from Indonesia, while benchmark prices for the commodity are trending down in the past week or two.
China's National Development and Reform Commission (NDRC), according to the Global Times, had rushed into action to coordinate with SOEs and related partners. Coal prices in the country have dropped by over RMB100 ($15.65) per ton in the past week. A few provinces have reported steeper price drops, as much as RMB360. As of August 25, coal inventory for China's power plants hit 95.69 million tons, guaranteeing usage for 17 days.
Let the numbers speak for themselves. China continues to revamp its coal mining sector and that will keep the nation's power grid running strong.
During Q1-3, China's coal power output increased by 11.9 percent over a year ago, while clean energy power grew faster, with nuclear power up 12.3 percent, wind power up 28.4 percent, all year-on-year.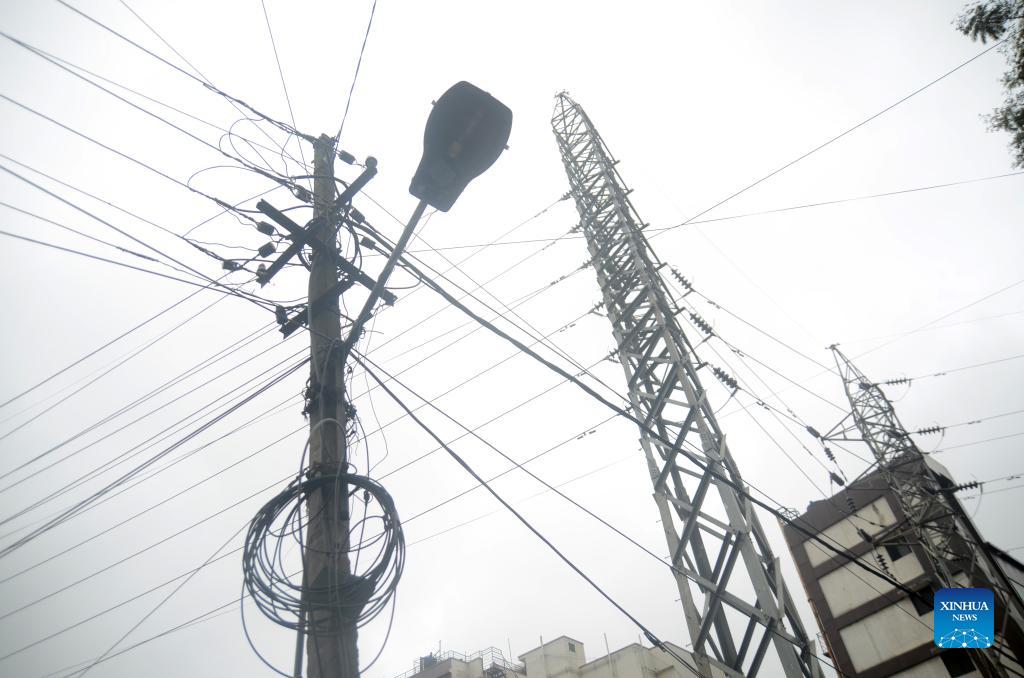 India and other nations are struggling
Nevertheless, the threats of severe power shortages continue to loom ahead for many other nations, including China's neighbor, India. Indian Prime Minister Narendra Modi has also issued an urgent call for action to increase coal supply in the country but he lacks the same authority powers as President Xi holds to resolve the crisis. The Indian central government has to rely on its local governments to fix the problem, but in some instances elected local government officials feel animosity towards Modi and are playing sabotage schemes.
For the moment, a stunning 86 percent of India's coal power plants have either run out of inventories or hold less than a one week supply of coal. The nation has 136 coal-fired power plants; 10 of them have already shut down and 117 others stand on the brink of a shut down. India's Central Electric Authority disclosed on August 25, not one single Indian plant has a one-month supply of coal in inventory.
China has taken steps to lower coal prices by raising domestic production levels and accelerating new energy generation, but India appears headed for a train wreck. "India's underdeveloped energy system and rapid economic growth have magnified and will worsen the problems of power shortages," Qian Feng, director of the Research Department of the National Strategic Institute at Tsinghua University in Beijing, told the Global Times.
Qian added, "India is one of the fastest growing economies in the developing world… The electricity system in India is poorly managed and its energy structure is more dependent on thermal power than China's, while other energy sources, such as hydropower and wind power are underdeveloped."
Yet, India does not stand alone as a victim amid the global energy crunch. The United States and European countries, especially the member states of the EU (European Union), are facing record-high electricity bills and gas prices for American and EU consumers this year. There's no turning back as those nations are required to adhere to the United Nations protocol on Climate Change and to meet 'carbon neutral' expectations.
The developing nations will struggle further as they have not increased the supply of renewable to replace the current demand for fossil fuels. The shortage is growing and will erode the living standards for all Americans and Europeans as they must suffer under more frequent rolling black outs and surging energy prices in the months and years to come. A nightmare scenario of dark days is fast approaching them.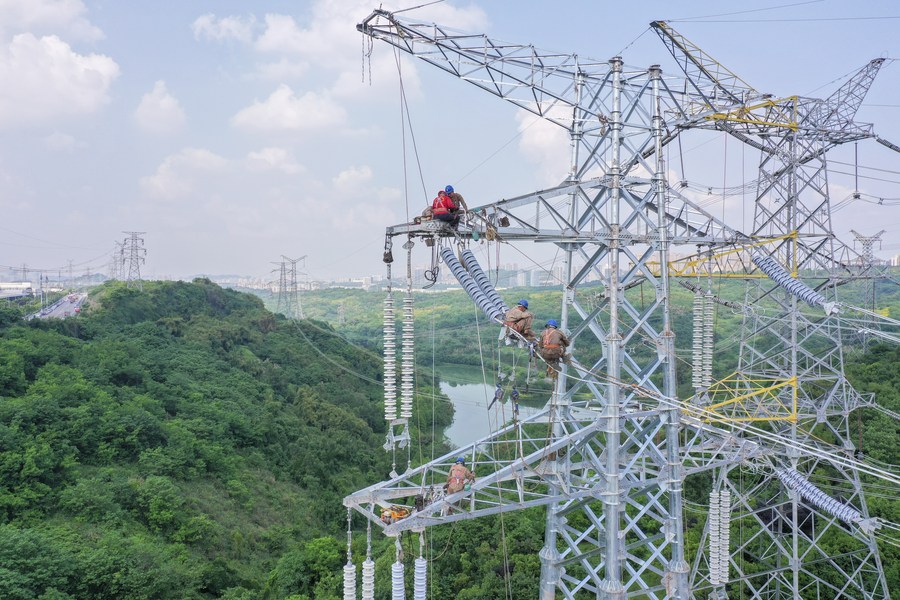 China takes a balanced approach
Meanwhile, Beijing has taken tremendous efforts to lower pollution levels in the country and in the future, China can meet its 'carbon neutral' goals, but the Chinese government recognizes that a strong and vibrant economy can best improve the people's living conditions as well.
China will not march full speed ahead on transitioning away from fossil fuels if such actions result in major disruptions to the domestic economy and power grid. Besides, China stands tall as the world's leading supplier and exporter of green energy and green technologies. The Chinese government has played an instrumental role to reduce carbon emissions in the past decade and will continue to do so.
We can't ignore that coal, oil and gas are the most reliable sources of energy for the moment and alternative energy generating must keep upgrading to boost production levels to lower energy prices overall.
The article reflects the author's opinions, and not necessarily the views of China Focus.