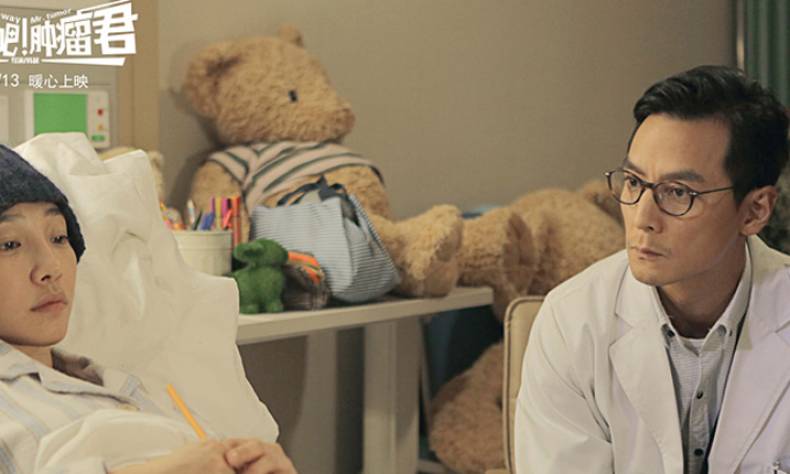 China Aims to Present More Modern Self to Western Moviegoers
On October 15, the US Academy of Motion Picture Arts and Sciences announced that 81 countries have submitted films for consideration for this year's Academy Award for Best Foreign-Language Film, with three Chinese language films put forward – Go Away Mr. Tumor, representing the Chinese mainland; To the Fore, representing Hong Kong; and The Assassin from Taiwan. Unsurprisingly, the news garnered a great deal of attention in China due to expectations that either the Sino-French film Wolf Totem or famed director Jia Zhangke's latest offering Mountains May Depart would be mainland China's nomination.
Han Yan, director of Go Away Mr. Tumor, has admitted to feeling "overwhelmingly surprised" on hearing of his film's nomination despite the film's domestic box office success this summer (http://ent.sina.com.cn/m/c/2015-10-11/doc-ifxirwnr6911829.shtml ). The romantic comedy tells the story of real-life cartoonist Xiong Dun (played by Bai Baihe) and her fight against cancer. Xiong's brave spirit endeared the movie to Chinese audiences and also to audiences at the DC Chinese Film Festival 2015 in the US (http://news.mtime.com/2015/09/26/1547287.html ), which may partly explain the movie's nomination by SARFT (State Administration of Radio, Film and Television of China).
The decision to submit Han's more contemporary film demonstrates a change in tactics with regards to the image China wants to project in the West. And it is not as though China's past attempts to win an Oscar were all that successful, save for three nominations in the 1990s: namely Ju Dou (1990) and Raise the Red Lantern (1991) by Zhang Yimou, and Farewell My Concubine (1993) by Chen Kaige. For many years, film makers from the Chinese mainland believed that only films portraying Chinese history or contemporary rural life were what the Academy was looking for.
Yet a film like Go Away Mr. Tumor perhaps signals a change in approach with regards to submissions to the Academy and to Western markets. Previously, SARFT tended to present films that imitated Zhang Yimou's previous works – works that often presented to a feudal China long gone to Western audiences – or works likely to prove popular so to please investors, which best explains the proliferation of wuxia (martial arts) films, yet the sub-par delivery of desired themes and the corresponding misunderstandings from Western movie-goers have resulted in barriers hard for Chinese films to overcome. To combat these obstacles, SARFT has opted to submit a movie with a simplified story line and an easy to understand central theme, presenting a fresher, more modern China to global audiences. More importantly, the nomination signals that not all Oscar-worthy films out of China need be sweeping epics of loss and triumph.
In 2009, China nominated the documentary Dream Weavers: Beijing 2008, while in 2012, Zhang Yimou's The Flowers of War, based on the Nanjing Massacre, carried Chinese' hopes and dreams to the Oscars only to come away empty-handed. For SARFT, selecting a film of great value, both intercultural and commercial, has become increasingly difficult, which is why works like Han's being presented to Western audiences is of value. The decision shows that SARFT is trying to temper the importance of Oscar nominations, while at the same time emphasizing innovation in film production and the related distribution processes such as marketing. To that end, regardless of the result, the nomination of Go Away Mr. Tumor can only mean good things for Chinese cinema.
By Wang Hai