China and the Chip Wars: a Battle It Cannot Afford to Lose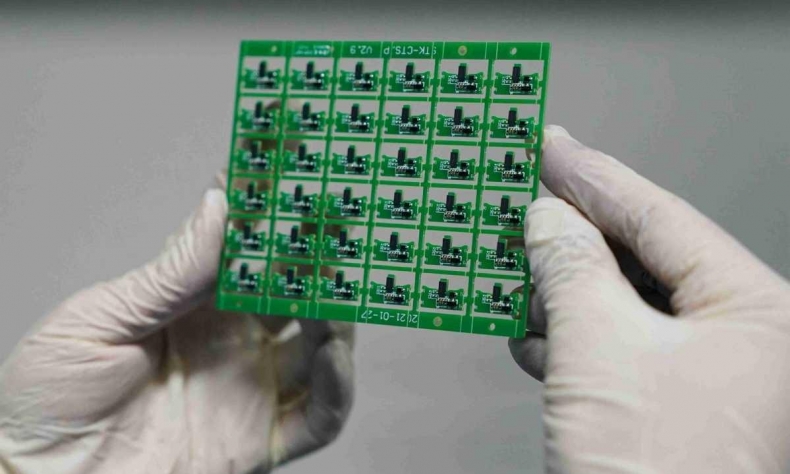 The race for supremacy in the semiconductor industry is about much more than just technological dominance. It is about shaping the future of civilization.
"Can China ace the chip wars?" This was the central question that framed my talk at the Future of Finance China Forum held in Beijing on July 28. The forum, run by The Asian Banker, served as a critical platform for thought leaders amid the unpredictable economic and financial landscape of 2023.
While these wide-ranging discussions were informative, my focus was squarely on the place and potential of China in the semiconductor industry. Instead of merely asking if China can win the chip wars, it's more insightful to consider whether China can afford not to. This reframing provides a sharper understanding of the stakes for China's economy and its global standing in the semiconductor industry.
Current situation
"Valuation extravaganza" is a phrase I use to describe the surging market caps of companies like Nvidia and AMD. The remarkable value growth of these companies has raised eyebrows and led to questions about whether we're witnessing a semiconductor bubble. However, the rational ubiquity of semiconductors, essential to various sectors, might justify these high valuations.
In 2021, over 1.1 trillion chips were shipped worldwide, finding their way into everything from cars and consumer electronics to industrial applications. Semiconductors, quietly yet crucially, have become a part of nearly every aspect of modern life. According to a recent survey of industry executives, the industry's future direction is being steered by emerging sectors like the metaverse, sustainability, mobility, and digital health – each calling for unique semiconductor capabilities.
This importance of semiconductors is reflected in the market's response. Nvidia's stock price tripled last year raising its valuation to more than $1 trillion with a Price-to-Earnings (P/E) ratio over 240. AMD's stock price has also doubled, its P/E ratio almost reaching 500. This valuation growth is partly due to the robust demand for semiconductors, with the global market projected to grow to $1.8 trillion by 2032.
Even with the current chip shortage, some industry observers argue that these high valuations are justified. They view the long-term growth prospects for the industry as strong and believe these valuations are based on the expectation of persistent semiconductor demand.
Despite short-term disruptions like the global chip shortage, the long-term outlook for the semiconductor industry remains bright. Semiconductors play an integral role in the global economy, and their importance will continue to grow in the future, shaping our tech-driven world in ways we're only beginning to understand.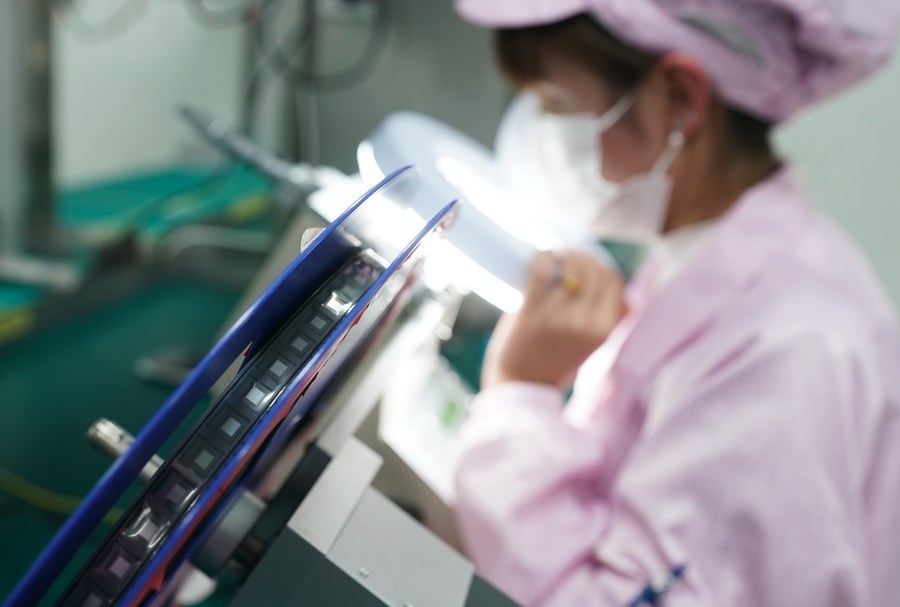 Future growth
We must also consider the potential drivers of future chip demand, taking into account the radical changes that advances in artificial intelligence (AI) may bring. A compelling perspective on this comes from Sam Altman, a prominent figure in the tech industry and CEO of OpenAI, in his manifesto "Moore's Law for Everything".
Altman applies the principle of Moore's Law, which traditionally refers to the exponential growth in computing power, to a broader societal context, predicting a future where rapid growth permeates all facets of our lives and economy. Coined by Intel's co-founder Gordon Moore, the law originally observed that the number of transistors on a microchip double roughly every 18 months. Altman, however, envisions its implications beyond the realm of computing power.
This broader interpretation anticipates an era of abundance, where the ubiquitous adoption of AI causes a steep drop in labor costs that fundamentally transforms society. Altman posits that as automation replaces human tasks from plumbing to R&D, labor costs will plunge, leading to significantly cheaper goods and services. The cost of the essential inputs shifts from labor and raw materials to data, driving prices towards zero and marking the advent of an era of profound abundance.
But abundance here isn't just about an increase in available goods and services. It's also about equalizing access to these resources, democratizing what was once the exclusive privilege of the affluent. High-quality healthcare, education, travel experiences, and even a secure standard of living—Altman's vision suggests these will be accessible to far more people, with the cost of a "great life" approaching zero.
At the core of this transformation is AI, its learning and decision-making abilities propelling us towards this era of abundance. Yet, the manifestation of this AI-driven prosperity depends heavily on a robust, efficient, and advanced computational infrastructure— semiconductors or chips. Semiconductors are the foundation of our digital world, powering everything from personal devices to advanced machinery.
The complexity and scale of AI necessitate more advanced and efficient semiconductors. The AI algorithms promising this era of abundance require enormous computational power to process large volumes of data and make complex calculations. The task of providing this computational power depends on a wide range of semiconductors.
The abundance that Altman predicts will not only be driven by AI but will also critically hinge on the availability and advancement of semiconductors. In the coming era of AI-driven abundance, those countries and companies that can ensure a stable supply of chips will hold the upper hand. Thus, as China strategizes to win the chip wars, the stakes become clear—it's not just about surviving but thriving in this world of unlimited abundance.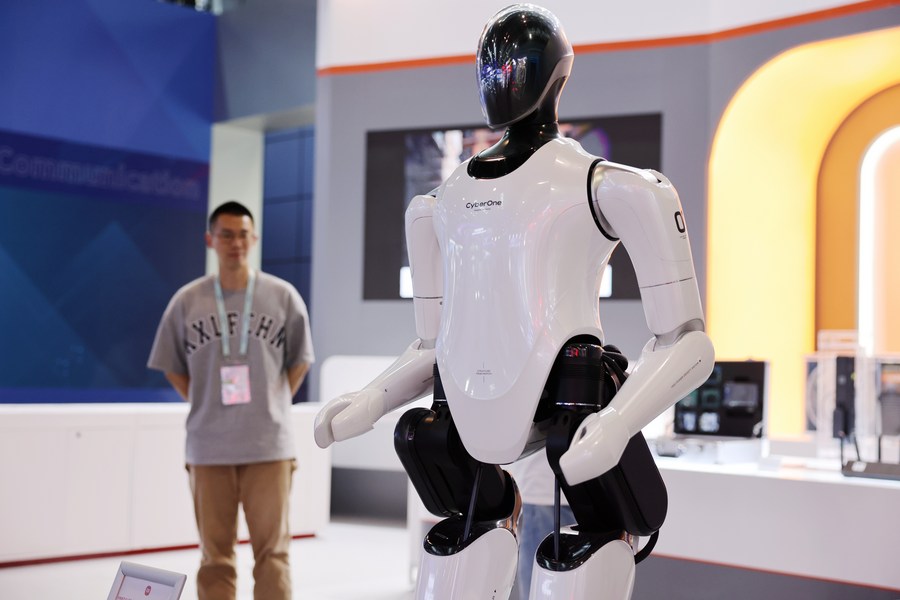 Domestic politics and geopolitics
In the global context of the race for technological supremacy, the semiconductor industry is emerging as a key battleground. The rise of artificial intelligence (AI), with its potential to usher in an era of unprecedented abundance and revolutionize labor economics, amplifies the national security implications of the semiconductor industry. Indeed, the 'resilient redesign' of the global supply chain is becoming an essential facet of national strategies to ensure sustained success in this critical sector.
The complex web of today's supply chain, spanning continents and countless entities, is inherently vulnerable to geopolitical shocks and pressures. The need for countries to develop resilient domestic capacities is becoming increasingly clear. Governments worldwide are already showing a keen interest in the sector's growth and security, a trend that is set to heighten as strategic reorientations, regulatory shifts, and a heightened focus on security come into play. The semiconductor industry is becoming a significant geopolitical flashpoint, a field of intense competition for technological dominance.
In the context of China's domestic politics, this resonates profoundly with President Xi Jinping's vision of 'common prosperity'. The potential abundance enabled by AI could pave the way for realizing this vision, democratizing access to what is currently available only to the affluent and creating a more equal society. The era of abundance that Sam Altman envisions could, in fact, help manifest President Xi's aspiration for the rejuvenation of the Chinese nation.
In this light, China's broad conception of national security – which encompasses not only traditional military aspects but also economic and even cultural security – becomes particularly relevant. The advancements in AI, underpinned by the semiconductor industry, will be vital for maintaining and enhancing China's national security in this broad sense.
Therefore, China cannot afford to lose the 'chip war'. The stakes are beyond high – economic vitality, technological advancement, geopolitical influence and even the future of the human race. The semiconductor industry is not just another industry; it is a cornerstone upon which human civilization may be decided.
In conclusion, the race for supremacy in the semiconductor industry is about much more than just technological dominance. It is about shaping the future of civilization. For China, acing the chip wars is not just a matter of national security in the traditional sense. It is also about securing the future of its society and realizing its vision of prosperity for all.
The article reflects the author's opinions, and not necessarily the views of China Focus.