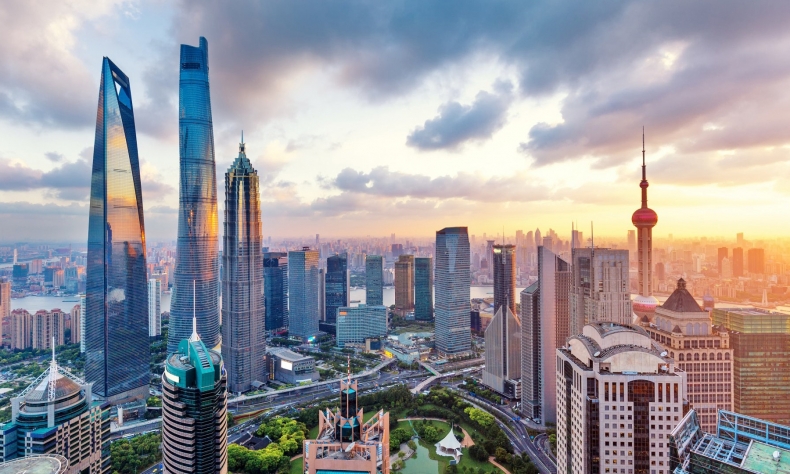 China and the World: Progressing Together over 70 Years
China's growing presence in the world economy and the country's leading role in international development initiatives all increase the need and desire of other countries to understand China's development journey.
This year marks the 70th anniversary of the founding of the People's Republic of China. Over this period of time, dramatic historic changes have taken place throughout the country. The past seven decades have witnessed consistent growth in China's economy and overall national strength. Meanwhile, the living standards of the Chinese people have improved consistently, leading to a remarkable improvement in people's sense of gain, happiness, and security. To account for all this, one fact that must be highlighted is that China has taken a path to modernization with Chinese characteristics that also reflects the changing features of the times.
People's sense of gain is universally recognized
In the report to the 19th National Congress of the Communist Party of China (CPC) in 2017, General Secretary Xi Jinping stressed the need of strengthening and innovating social governance, to make people's sense of gain, happiness, and security more substantial, secure, and sustainable. All of these are based on people's satisfaction over their material and spiritual lives.
In the eyes of President Emeritus of the Asia Society Nicholas Platt, "the sense of gain" is a desired goal which can be roughly translated as a "feeling of having achieved shared benefit." Having been devoted to people-to-people exchanges between China and the U.S. for years, Platt commented based on his own experience in musical communication. "China has changed exponentially over the past seven decades. Rapid urbanization has increased the country's wealth and power many-fold. New concert halls have sprouted up over the past 40 years, not only in major cities, but also in second- and third-tier urban centers, with conservatories and fledgling orchestras along with them."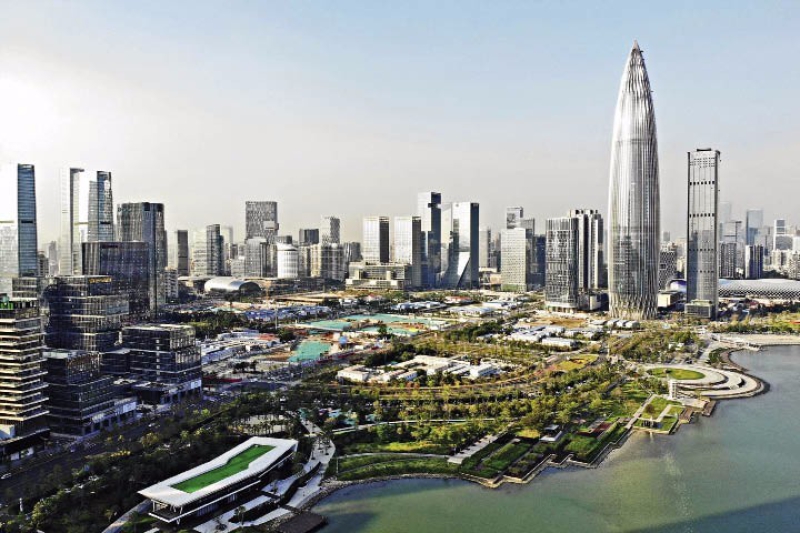 Mehmet Ögütçü, chairman of Global Resources Partnership in the U.K., was a former Turkish diplomat. He recalled his first impression of China some 30 years ago. "It was exactly three decades ago when I landed for the first time at the Beijing Capital International Airport to work as a diplomat to advance relations between Turkey and China. I can recall vividly that China showed many aspects of a developing country with some deprivation and shortfalls in terms of the quality of life, infrastructure, and people's well-being. Returning after three decades, it is breathtaking to experience a fast-developing China, from Shanghai to Xi'an and from Harbin to Chengdu. Being the world's largest economy in terms of purchasing power with many other impressive statistics that put China in the top or one of the top positions, China has significantly and visibly changed. You can feel this spirit of proud achievement over the last 70 years when talking to students, entrepreneurs, farmers, lawyers, and doctors."
Opening-up policies benefit the world
President Xi indicated, "Openness has become a trademark of China. China has grown by embracing the world, and the world has also benefited from China's opening-up." Since the 18th National Congress of the CPC, China's door has been opened wider in more areas, and the cooperation between China and the rest of the world has become closer at much higher and deeper levels. The Chinese government insists on a win-win opening strategy which can create a multidimensional, comprehensive, and wide-ranging opening pattern.
Four decades ago when China initiated reform and opening-up, overseas companies, including multinational corporations, started their investment and operations in China. Over the years, they have grown in size and expanded from coastal regions to inland areas, playing a unique and prominent role in China's reform and opening-up as participants, witnesses, and beneficiaries. A large number of multinationals' investment projects have become well-known brands in China, and their products and services have deeply changed almost every aspect of Chinese people's daily life.
Over the past four decades, those multinationals in China which have contributed foreign direct investment of US $ 2.1 trillion, enjoyed dividends brought about by the policy, and gained a vast market and considerable profits in China. According to a report released by the German Federal Statistical Office, the turnover of German multinationals' branches in China was approximately US $188.83 billion in 2016, accounting for 7.6 percent of the total annual turnover by all overseas branches of German multinationals. The figure was only next to those in the U.S. and U.K. According to a survey conducted by the European Union Chamber of Commerce in China, more than 50 percent of surveyed enterprises believe their total income has increased on Chinese mainland since 2010, and the proportion could exceed 80 percent if enterprises whose income is flat during the period are added.
Fan Gang, an economics professor at the Peking University, summarized the reasons for China's economic growth over the past seven decades. "China's late-mover advantage is not just a comparative advantage, but also a valuable advantage. Absorbing and digesting the experience of developed nations is very important to China's own development, but we should realize that it is a process of learning instead of copying from others. Our industries have gradually moved to the forefront and capabilities of independent innovation have been strengthened, even catching up with developed countries."
Richard Freeman, Herbert Ascherman Chair in economics at Harvard University, lauded the contribution China's higher education system has made to cultivating a large number of high-caliber talents. "The Chinese government sent many of its best and brightest to obtain degrees overseas as international students. China raised its R&D/GDP level to a ratio of a country with far higher GDP per capita," Freeman remarked. "The Chinese government invested its R&D funding to encourage hi-tech industries and private firms rather than military departments, which boosted economic and scientific development and improved the living standards of local people. As a major contributor in global science, China's research has vigorously promoted social productivity and will definitely make the lives of people around the world better."
Chinese lessons help global development
President Xi listed poverty alleviation as one of the three critical battles China must win over the next few years. Winning the battle against poverty and seeing that poor people and poor areas enter the phase of being a moderately prosperous society together with the rest of the country is a solemn promise made by the Chinese government.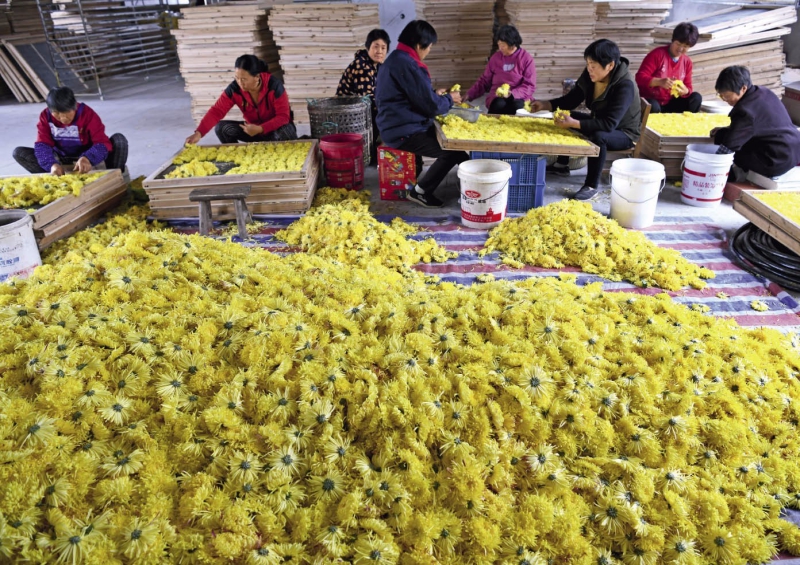 Professor Bert Hofman at the East Asian Institute of the National University of Singapore has been focusing his study on China's economic growth and poverty alleviation progress. He pointed out, "Along with China's rocketing economic growth, more and more countries see China as an example to emulate, a model of development that could mean moving from rags to riches within a generation."
Discussing China's success in poverty reduction, Hofman attributed it to factors of five aspects of reforms, political support from the government, organizations for fighting against poverty, overarching plans that guided national efforts of poverty alleviation, and resources targeted toward the neediest in society. He further explained, "Forty years of reforms have turned China into the second largest economy in the world, the largest manufacturer and exporter of the world, with a predominantly urban population and the second largest spending on R&D in the world. In all likelihood, China will practically eliminate extreme poverty next year, and complete the journey toward a high-income country in the next decade."
"China's growing presence in the world economy, as an investor, as a destination for exports, and increasingly as an innovator and provider of technical progress, and the country's leading role in international development initiatives, such as the Forum on China-Africa Cooperation and the Belt and Road Initiative, all increase the need and desire of other countries to understand China's development journey," Bert Hofman concluded. "China will continue its development, and will learn from other countries. China's success in development and poverty reduction is of great relevance to the rest of the world."
Source: China Today