China Chic: Culture, Tech, and More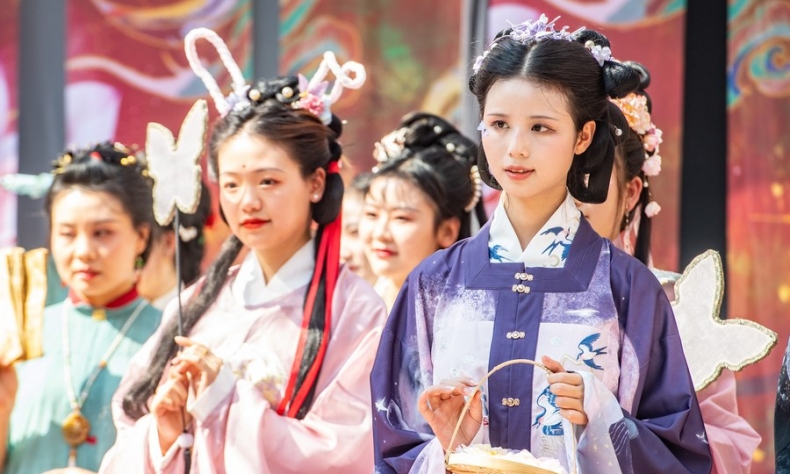 Guochao mirrors the rise of China, a country eager to make its presence felt globally. It is a new presentation of traditional Chinese culture and creative application of the latest technology.
Over past years, China chic has been gaining popularity among Chinese consumers. A combination of traditional aesthetics, current trends, and modern technology, it acts as a vibrant expression of a mix of Chinese culture, values, and spirit as the country embarks on a new stage of development.
From niche products to everyday things
Over the past decade, Guochao has evolved through three stages – the upgrading of domestic products, rise of new consumer brands, and the pursuit of smart manufacturing that has boosted cultural and technological advances. Going beyond merely adding a touch of fashion to made-in-China, it is more about China style meeting contemporary tastes and the classical spirit embracing modern innovation.
The idea of Guochao was first borrowed from some international brands, and began to win over Chinese consumers in 2015, when they were amazed by products based on the collections of the Palace Museum. The trend grew in the following years. In 2018, Chinese sportswear brand Li-Ning presented its Wu Dao (the principles of Taoism) collection at the New York Fashion Week, featuring the traditional Chinese bright red color and emblazoned with Chinese characters. A sartorial expression of the Chinese tenets of self-reflection, self-awareness, and self-innovation, it amassed an impressive fan following. More brands have since jumped on the bandwagon, heralding the early period of Guochao.
Outstanding examples of this period include a Peacebird young women's wear line themed on White Rabbit (a creamy candy), a crossover between this fashion brand and the bicycle maker Forever, eyeshadows jointly developed by the cosmetic company Pechoin and Dunhuang Museum, and new packaging of Wangzai milk drink that showed the brand's iconic mascot wearing costumes of the 56 ethnic groups in China.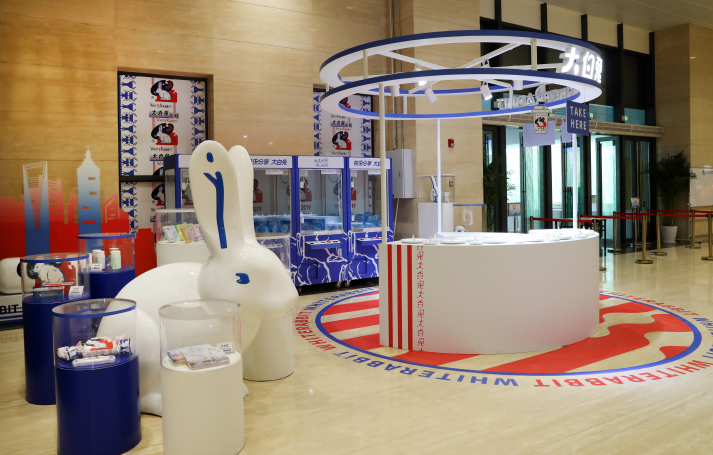 The second era of Guochao features higher-quality products, better brand management, and forays into hi-tech sectors. This was a period when applications of big data, cloud computing, the Internet of Things, 5G technology, and quantum computing hit the market one after another, and domestic tech companies such as Huawei, Xiaomi, and DJI made headlines. Guochao by this time had made its way from outward appearance to the internal value of products. The result was an array of domestic brands standing out for original designs and hi-tech content. One of them was CIGA Design, a watch manufacturer that won the Red Dot Design Award nine times among other prestigious recognitions.
Over the past decade, Guochao has expanded from consumer goods to experiential products, as consumers are showing greater interest in cultural identity and creativity. According to a 2021 report jointly released by Baidu and people.com.cn, public interest in Guochao grew by 128 percent from 2011 to 2021. Productions like the TV program National Treasure (about the best of China's ancient artworks), the dance drama Only Blue and Green (based on a 900-year-old landscape painting), and the dance show Night Banquet in Tang Dynasty Palace (inspired by clay figures dated 1,500 years ago) integrate cultural and historical elements with the latest audio-visual technologies to give the viewers a totally new experience. Many animated films that rehash old stories through new media, such as Yao – Chinese Folktales, Nezha: Birth of the Demon Child, and White Snake, turned out to be big box office hits, and gave rise to new pop culture icons. Almost all segments of the cultural industry, ranging from movie and TV to publishing, are eagerly embracing Guochao, kindling new-found enthusiasm for their products.
In its third stage, Guochao became more pervasive in everyday life. People flocked to ancient towns to experience the past in the modern age, or put on traditional robes while participating in tea ceremonies as their ancestors did. Guochao is now a way of life.
The trend started with popular commodities featuring distinctive cultural factors, and has since expanded into more means and forms for Chinese culture to reach the young generation, adapt to the new era, and adopt a global vision through new technologies and platforms. It has morphed from a commercial phenomenon to a cultural trend.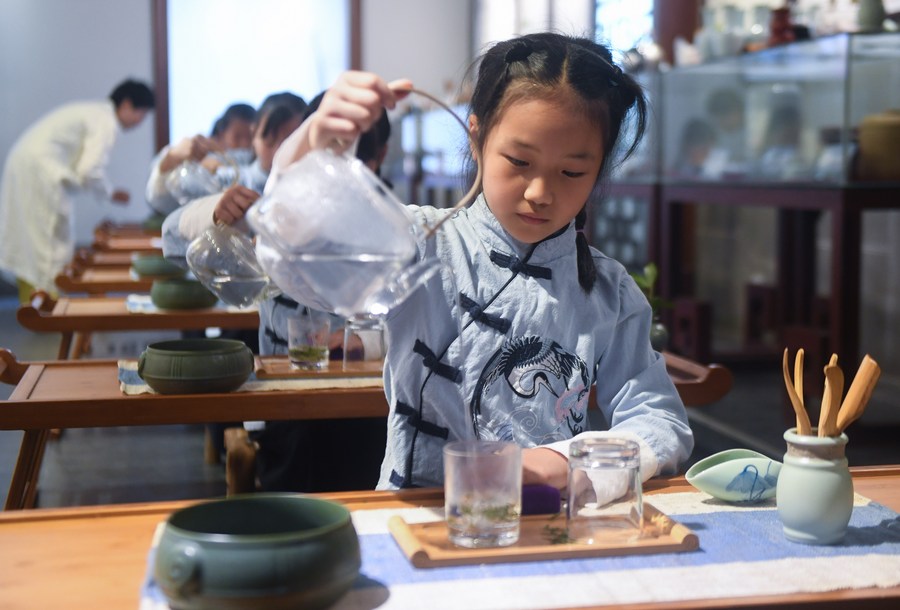 Power of culture + power of technology
Culture and technology are the two key drivers of the popularity Guochao presently enjoys. The millennia-old Chinese civilization offers a wealth of inspiration – cloud patterns in Dunhuang Caves murals, fluid hand movements at the tea ceremony, rolling mountains and rivers in ink paintings, enigma of Sanxingdui ruins, and whimsical tie-dyed prints, just name a few. Artfully incorporated into consumer goods of today, traditional culture finds new expressions in everyday activities, and hence gets a new lease of life.
The traditional and classical are back in vogue. Behind this phenomenon is the rediscovery of Chinese culture – the fountain of inexhaustible inner strength of the Chinese nation and unbreakable emotional bond among the Chinese people. As more artists of intangible cultural heritage share short videos of their creations on social media platforms, the arts and crafts that were once little known to young generations have now begun to mesmerize a growing number of younger viewers. Efforts like this have prompted young people to learn more about their national culture, and in return encouraged more innovation.
Guochao is tech-powered. Back in 2015 and earlier, Chinese tech companies such as Huawei and Xiaomi began to develop electronic consumer products of high performance and lower prices on the basis of their independent technological breakthroughs. This led to a change in public opinion about "Made-in-China." As the country's sci-tech prowess continues to grow, more and more domestic companies have increased R&D investment to seek technological innovation and secured as a result leading positions in many spheres.
Carmaker BYD released the Dynasty series, incorporating Chinese historical elements into modern manufacturing. It marked a historic leap of the company in building up technological competitiveness and whole-industrial-chain advantage. In the documentary series, Every Treasure Tells a Story, produced by China Central Television and promoted via Douyin (the Chinese version of TikTok), ancient objects are made to "move" and "talk," opening a dialogue between the past and present. In 2021, artificial intelligence, self-driving, and 5G appeared on the list of Guochao icons of the year, which were selected by Baidu based on online research data. It is believed that Guochao will play a positive role in China's effort to improve people's livelihood, contribute to humanity, and realize national rejuvenation through technological advancement.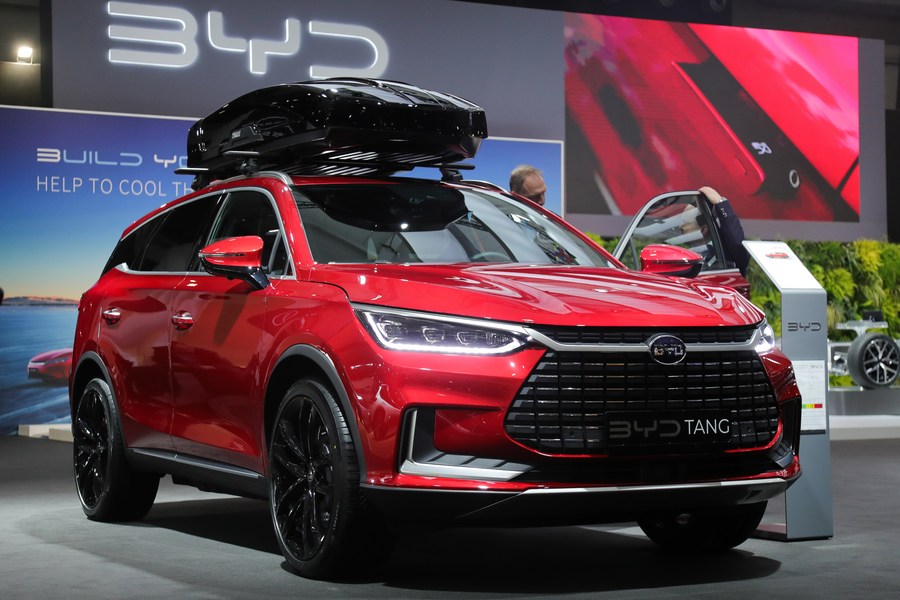 What makes Guochao chic is its cultural appeal. This appeal comes from the reinterpretation of traditional culture in the modern context and the spirit of this day and age. Being the result of collective innovation of Chinese brands, it adds new value to Chinese products, boosts consumption upgrading, and showcases the benefits of China's smart manufacturing.
Guochao is not only about designs and products, it concerns all aspects of the country and its future. The vitality of Guochao originates from its connection with China's modernization drive and pursuit of national rejuvenation. In rural areas, Guochao opens up a new dimension for the building of a new countryside, creating tens of thousands of villages where arts and style are incorporated. In the field of economy, Guochao provides channels for the integration of the real economy and digital economy, and increases the added value of the manufacturing industry. It also facilitates China's endeavors to revive its traditional culture and foster a strong cultural industry. On the global stage, Guochao, defined by culture and technology, projects China's economic, cultural, scientific, and technological strength and its national confidence.
The call of the times
While the ancient and rich Chinese civilization is the source of Guochao's vitality, it is the macro economy, supportive policies, and an enabling social environment that have made this trend flourish and thrive.
Over the past decades, China's economy has been steadily growing in scale, and its industrial structure continuously improving. The manufacturing industry has shifted its focus to higher value, efficiency, and innovation as the country enters the new round of scientific and technological revolution and industrial transformation. Economic growth has increased people's incomes and raised their living standards, generating consumer demand for higher quality and better experiences. Meeting this demand, Guochao grabs the attention of Chinese consumers.
Policy support has enabled Guochao-embracing brands to grow and succeed. With the understanding that culture is the soul of a nation, the Communist Party of China (CPC) and the government pay great attention to the development of domestic cultural brands. The 14th Five-Year Plan sets the goal of building China into a country strong in culture by 2035. A number of guidelines released by central authorities in recent years mention support for Guochao's development.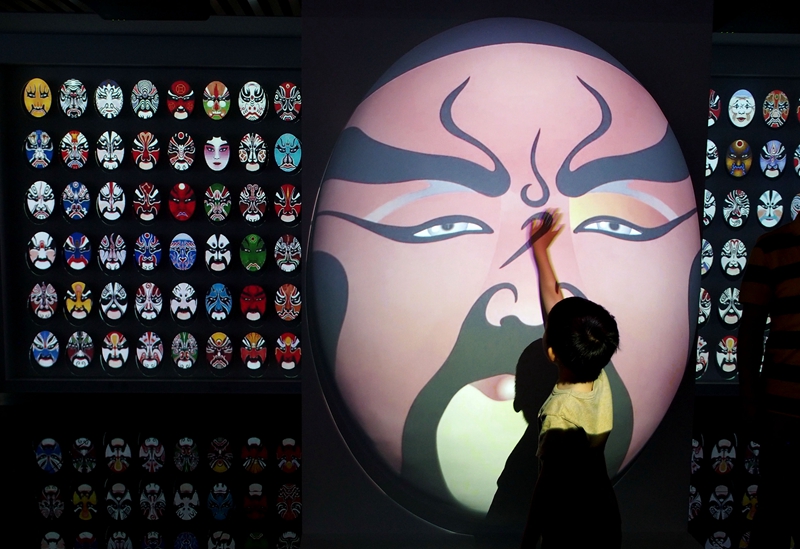 At the human level, as compulsory education has become universal and more Chinese people have received higher education, there is a large talent pool to expand Guochao. Growing up in an era of an economic and cultural boom, millennials and generation Z harbor a strong sense of national identity and have full confidence in national culture. Amid increasing globalization, they share the desire to make Chinese culture better known to the rest of the world and project a good national image to international audiences.
Guochao is driven by young people, and its consumers are mostly gen Z. This is a group who strive for individuality, spurn stereotypes, respect traditions, but also celebrate pioneers, loathe monotony, and are confident and independent. Guochao appeals to them by means of both its traditional elements – which correspond to their national pride and national identity – and its pop components, which conform with their tastes. By buying Guochao products and flaunting them on social media platforms, young people make statements about their pursuits and altitude – keeping off the beaten road and being unapologetically themselves.
Seen from a broader perspective, Guochao mirrors the rise of China, a country eager to make its presence felt globally. It is a new presentation of traditional Chinese culture and creative application of the latest technology. Guochao is a style, but more importantly, it transmits culture and values.
As more people and products are riding on the wave of Guochao, some problems have emerged, however, such as low product quality, lapses in protection of intellectual property rights, lack of original ideas, and priority given to format over content. If it is not to end up as a fleeting trend, Guochao needs to remain innovative and explorative, tap into more symbols that consumers can identify with, and strike a balance between aesthetic and functional value. Only by doing so can it realize sustainable development.
Zhang Zheng is deputy dean of the School of Journalism and Communication, Tsinghua University; Zhong Yulu is a postgraduate student of the school.