China Continues Reform and Opening Up to Further Integrate with the Global Economy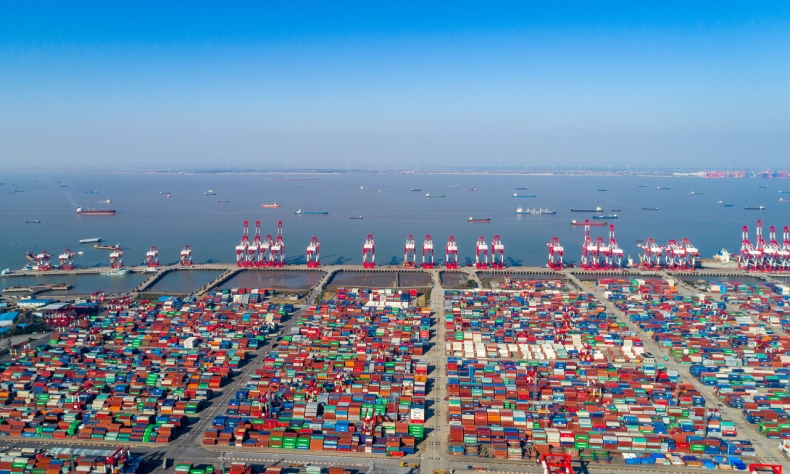 Despite challenges of the pandemic, China has continued to reform and open up its path of greater integration and connection into the global economy, while creating a modern, dynamic, and professional system at home.
2021 has been another year of global upheaval. Despite the COVID-19 pandemic continuing to cause disruption and geopolitical tensions flaring up and causing uncertainty, China has continued to step up efforts to reform and open up its path of greater integration and connection into the global economy, while creating a modern, dynamic, and professional system at home.
Contemporary China sees its future as part of the world instead of being isolated from it. This is what defines the signature statement of a "community of a shared future for mankind." In turn, one of its clearest messages in recent years has been that international affairs, cooperation, and trade should never be treated as a "zero-sum" game. That means countries should work together rather than try to score points over each other. In turn, it has called out counterproductive and dangerous practices such as protectionism, so-called decoupling, as well as Cold War or bloc politics.
China's actions only serve to vindicate these positions. Throughout 2021, the country has exported a total of 1.6 billion vaccines, while donating over 130 million – a higher combined total than any nation on earth. As Dr. Zhong Nanshan noted, nobody is safe until everybody is safe. Likewise, it has made considerable efforts to deepen its engagement with others, including the ratification of the Regional Comprehensive Economic Partnership (RCEP), the largest trading bloc in the world, which will come into action in January. It also applied to join the Comprehensive and Progressive Agreement for Trans-Pacific Partnership (CPTPP), while finalizing a bilateral trade plan with Cambodia. Moreover, it continues to work on the implementation of the Comprehensive Agreement on Investment (CAI) with European countries. It also comprehensively lowered import tariffs for more developing countries.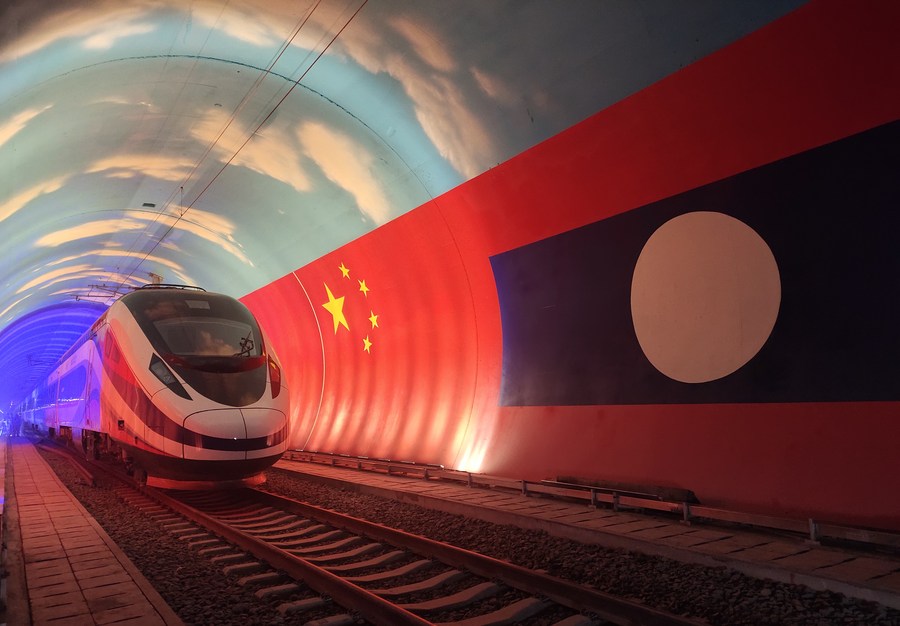 New infrastructure successes are only deepening China's free trade bonanza. This year, the China-Laos railway was completed, opening up a new chapter in economic ties between the two neighbors, and China-Europe freight trains reached a record high of 4,500 this year, up 25% year on year. The China-Myanmar Railway, offering a link from the country's border straight to Chengdu, also opened. All around the world, China is forging new infrastructure links which symbolically and literally construct new "bridges" which create new opportunities between nations. The Belt and Road Initiative is not just about "reform and opening up" domestically, but about development on a global scale.
At home, China is refining its economy and continuing to expand opportunities for businesses all over the world. As one example, the Hainan Free Trade Port has made significant progress, becoming a new icon of China's "opening up" strategy, with data showing that a total of 1,649 foreign-funded companies established businesses in Hainan in the first 10 months of this year, up about 153.7% year on year. Meanwhile, the actual use of foreign capital on the island province reached approximately $3 billion, surging 414.1% year on year. New laws and regulations in the Shenzhen and Shanghai Pudong special economic areas are likewise making it easier to set up businesses.
In addition, China is continuing to expand and integrate its capital markets with foreign investors. As one example, the China-London stock connect recently increased the scope of its participation, allowing offshore companies to raise fresh capital under the scheme, which will expand to include Germany and Switzerland. In addition, big financial firms such as Goldman Sachs, CitiGroup, and JPMorgan all set up their first wholly-owned foreign securities business within the country this year, while UBS Group and BNP Paribas are currently in talks to do the same.
2022 will only see this trend continue. While the year has been disruptive owing to the ongoing pandemic and obstacles to the international freedom of movement, China is nonetheless continuing forwards, accelerating its own development through a positive and "win-win" spirit. So much has already been achieved, and so much more is yet to come.