China Goes Monopoly-Busting for Fair Competition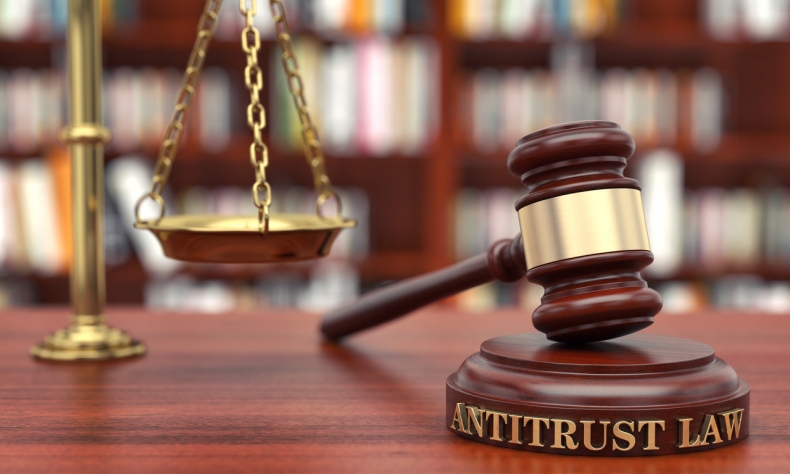 Fairness is the key to a better business world and China is doing its part to crack down on monopolies to open up fair competition and to create a new generation of entrepreneurs in China who can spring up and succeed.
The western mainstream media and Washington Beltway foreign policy think tanks have spread alarmist tales about the Chinese government pushing ahead on reforms and describing Beijing's crackdown on corporate monopolies and big business as deviant. They argue Chinese President Xi Jinping stands hell-bent to punish the nation's private enterprises and business leaders to demonstrate Beijing's strong grip over the country and they warn much more bad news will be yet to come.
Nonetheless, China's new anti-monopoly measures are intended to protect fair business competition and to keep the economy prosperous for all, not just the few. President Xi, the State Council (China's Cabinet) and the ruling-party Communist Party of China (CPC) are working in tandem to fulfill objectives to lower the widening income inequality gap in the country, to eradicate poverty, improve standards of living and to keep a growing and flourishing middle class while promoting a sustainable mode of development.
The objective to achieve 'common prosperity' in China can only succeed by curbing corporate monopolies. When monopolies get formed that could set the stage for price-fixing, blocking competition and placing citizens beholden to 'Big Business' interests. Such conditions harm society and Beijing is taking necessary steps to prevent that. But China is not alone when taking this path.
Historically, prosperous countries had favored rapid development and sky-high annual GDP (gross domestic product) growth rates at the early stages and when the nation reached a level of moderately-prosperous society, it shifted gears to high-quality growth and implemented laws to crackdown on monopolies. We saw it happen in the US when President Theodore Roosevelt was President, in South Korea when the chaebols (big companies) were forced to split off and in many other countries.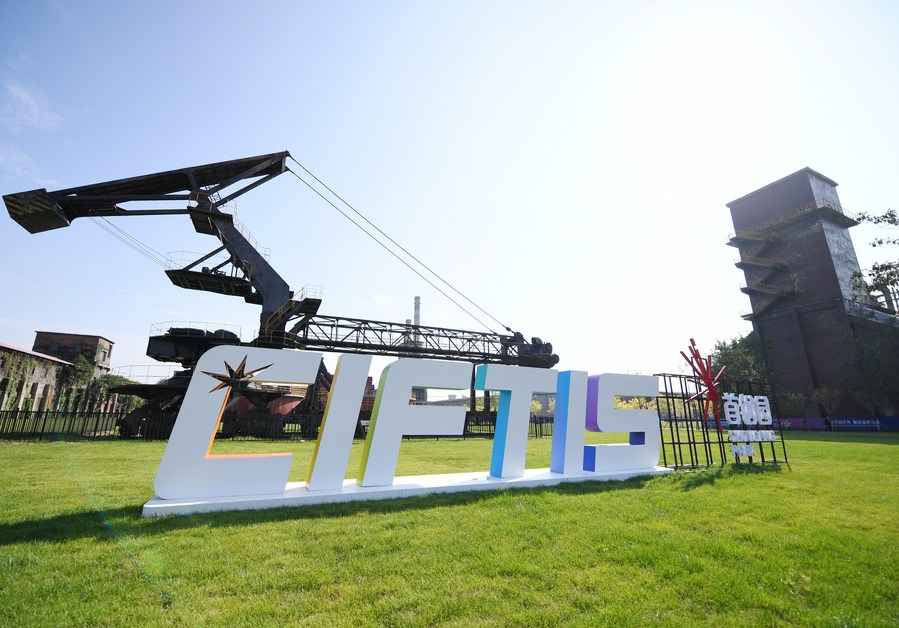 Strengthening anti-monopoly laws
Last November, China's State Administration for Market Regulations (SAMR) released a draft report to clarify a series of anti-monopolistic measures that Beijing pledged to further crackdown on it. The rules were posted on SAMR's official Website. The laws barred companies from forcing merchants to choose between China's major e-commerce sites.
The purpose is intended to protect fair competition in the domestic hi-tech sectors. Companies were forbidden to engage in price-fixing, restricting technologies, as well as using data collections and algorithms to manipulate the market, according to CNBC. And China was serious, the government launched an anti-monopoly investigation against e-Commerce giant, Hangzhou-based Alibaba Group, last December. At the end of the inquiry, Alibaba was imposed with a $2.8 billion fine.
Several major hi-tech companies in China appear to be the targets. But that's because their business leaders are very visible and they have become very famous in the country and around the globe. The top tech firms in China are Huawei Corp., Tencent Holdings, Alibaba Group, JD.com, Baidu Inc. among others. They have generated massive revenues and profits. But the competition has gotten fiercer in recent years. However, the only reason for restriction is the fact that they have violated anti-monopoly law of the country.
Prior to the new anti-monopoly laws, Alibaba controlled Ant Financial, Taobao E-Commerce sites and set up Alipay for digital payments. Meanwhile Tencent Holdings operates the popular Social Media app WeChat and it uses WeChat Pay. Alibaba and Tencent refused cross-payments, meaning users on WeChat can't use Alipay and vice versa with the Tabao platform.
Tencent and Alibaba have recently reached an agreement to permit WeChat Pay on Taobao, as well as with Alipay on WeChat. The new anti-monopoly law is why the two tech giants accepted the truce. It's important also because it sets the stage for more prominent and convenience use of China's digital yuan.
Protecting sensitive data
Shenzhen-based Tencent Holdings, owner of WeChat, has generated most of its revenues from data collections. WeChat has over a billion users and nearly all of them are daily users. Anytime, a person uses WeChat Pay to purchase goods or services they generate data that can be tracked and analyzed in real-time with companies buying reports from Tencent. However, the data is precious and personal. The Chinese government has enacted new laws to protect the users' personal data of Chinese citizens.
Last month, the Chinese government passed the Personal Information Protection Law to enact a comprehensive set of regulations connected to Big Data collections. All Chinese hi-tech firms must comply and failure to do so will result in fines or other punitive actions. Additionally, hi-tech companies can't refuse to service customers who don't approve of them collecting their data to sell to third parties. Beijing has placed strict regulations on companies from transferring the data of Chinese citizens to companies or government agencies overseas as well.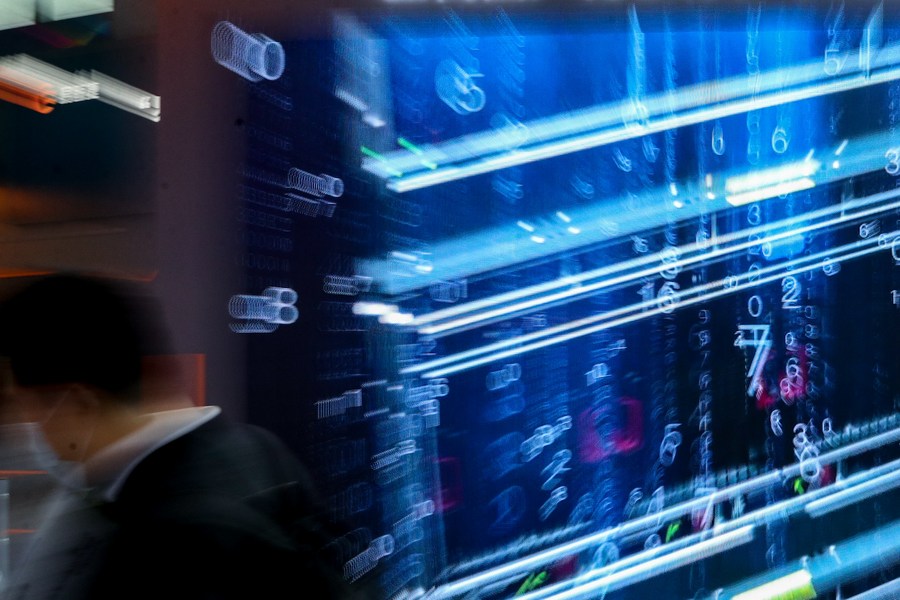 Nevertheless, China's data protection laws are neither groundbreaking nor original. In 2018, the European Union Commission had issued the General Data Protection Regulation, which aims to protect users in data collections. Beijing appears to have used a similar framework and that's good for society.
The US government has earned notoriety for deploying agencies, including the CIA (Central Intelligence Agency), NSA (National Security Agency), FBI (Federal Bureau of Investigations) and etc. to sweep up data and that makes Chinese citizens very vulnerable to privacy intrusions and US government meddling. Beijing has enforced stringent cyber-security regulations to protects its citizens and national interests. Chinese companies connected to Big Data collections had very successful business models but they faced temptations to sell the data to Washington and China's laws strongly forbid such practices.
Curbing greed for common good
According to the Global Times, China had enacted the anti-monopoly laws for fair, transparent and predictable business environment in accordance with legal principles as it pertains to China's current 5-year plan (2021-2025) for building a law-based government, which was jointly issued by the Central Committee of the CPC and State Council. The law defines and draws clear lines between governments, markets and society. The objectives are to protect property rights, self-operating rights of enterprises, differences in types of ownership in a legal and equal manner to avoid abuse of administrative powers that attempts to exclude and limit competitive behaviors.
Basically, the anti-monopoly measures seek fairness in the markets and that competition can prevail. When a company becomes too big and monopolistic they routinely resort to taking extreme actions at self-preservation, such as price-fixing, buying out competitors or forcing rivals into bankruptcy while colluding with the government to protect their business interests. The government holds an obligation to protect all its citizens, especially ordinary people who could be harmed by monopolies and their abusive powers.
China is making tremendous headway to support common prosperity that can create a thriving middle class in the country. The business tycoons have their wealth to protect them and they can continue to conduct more business dealings in China so long as they adhere to ethical principles and refrain from chasing after a monopoly.
Fairness is the key to a better business world and China is doing its part to crack down on monopolies to open up competition and to create a new generation of entrepreneurs in China who can spring up and succeed.
The article reflects the author's opinions, and not necessarily the views of China Focus.