China, Japan and ROK to Accelerate Tripartite FTA and RCEP Talks
China, Japan and South Korea combined have a heavy weight in the global economy.
The additional tariffs the United States imposed on Chinese goods `have not only hit Chinese exports but also directly hurt Japanese and Korean enterprises, which share the same chain of supply and value.
In the face of escalating unilateral trade restrictions from the United States, northeast Asian countries need to join hands. China, Japan and South Korea need to turn the pressure from the United States into an impetus for cooperation within northeast Asia.
A "Rock-Paper-Scissors" Cooperation Structure.
China, Japan and South Korea are the core economies of Asia. The agreement on regional economic integration among the three economies will bring great confidence to global trade and economic development for all countries in the world. Advances made in agreeing a China-Japan-ROK Free Trade Agreement (FTA) and the economic integration of east Asia creates not only a process in which multilateralism confronts unilateralism but also a process in which "win-win" mentality overcomes protectionism, estrangement, conflict and zero-sum mentality.
China-Japan-ROK trade cooperation can be interpreted as a "rock-paper-scissors" structure. That is to say, Japan has trade surplus with South Korea, South Korea with China, and China with Japan. Rational division of labor among the three economies will create a joint force, which will benefit all participants. The trade relations among the three economies are typical of a "win-win" situation.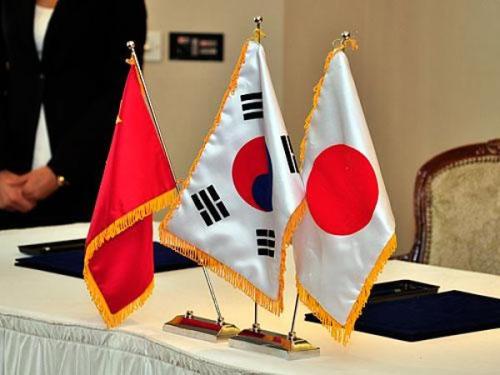 China, Japan and South Korea combined have a heavy weight in the global economy. In 2018, the total GDP of the three countries exceeded US$20 trillion, and if Hong Kong, Macao and Taiwan are included, they will have surpassed that of the United States (US$20.5 trillion) and of the European Union (US$18.8 trillion), accounting for approx. 25 percent of the world's total. Customs data shows that the mutual trade volume among China, Japan and South Korea amounted to US$670 billion in 2017, an increase of 11 percent over 2016. In 2018, this trade volume rose again by more than 10 percent year-on-year.
Economic and trade exchanges and non-governmental contact have increased as well, with more than 28 million personnel exchanges from the same period.
In terms of individual countries, Currently, China is the largest trading partner of Japan and South Korea, and Japan and South Korea are China's second and third largest trading partners respectively.
Japan is the second largest trading partner of South Korea and South Korea is the fourth largest trading partner of Japan. The share of trade among these three countries, however, is not large in the overall foreign trade of each country.
According to IMF statistics, the total imports and exports among the three countries accounts for less than 20 percent of their total foreign trade. Compared with developed economies such as Europe and North America, the regional economic integration of China, Japan and South Korea still has a good potential.
First of all, the three countries should be integrated into industrial structures to bring the advantages of each country to the full. This requires them to resist the uncertainty of the world economy with their combined economic scale on the strength of China's Single Market as well as Japan and South Korea's high-tech industry and service sector.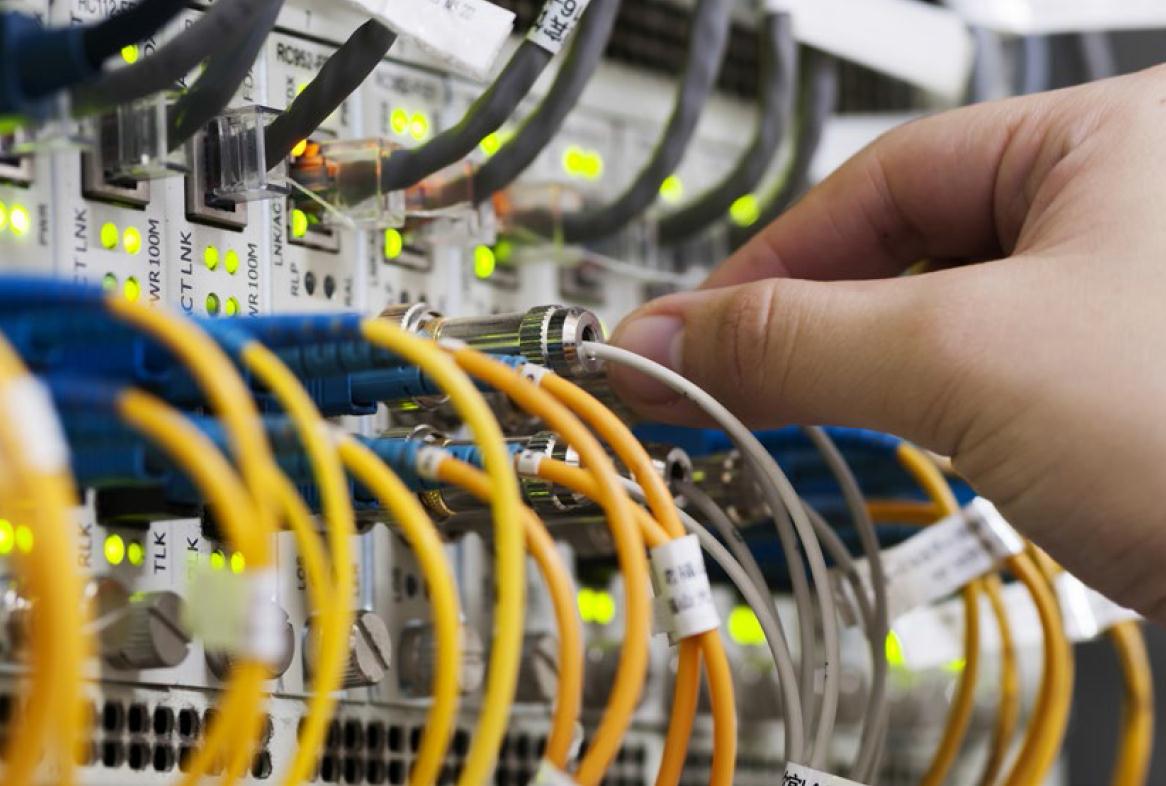 On the one hand, the three countries should fight with equanimity in trade disputes with the United States.
On the other hand, they should strengthen cooperation with third markets such as ASEAN countries, Belt and Road Initiative (BRI) countries and countries involved in the Asian Infrastructure Investment Bank (AIIB), so as to explore new markets in southeast Asia, central Asia and west Asia. In the "3+X" cooperation, China, Japan and Korea can cooperate with each other in such fields as environmental protection, energy and complementary industries.
They can complement each other in terms of industrial hierarchy and tap into the enormous market potential. For example, they can work together to develop markets in ASEAN countries and BRI countries to cope with global warming, the global atmosphere and marine pollution.
RCEP Negotiations is Expected to Conclude in 2019
The Regional Comprehensive Economic Partnership (RCEP) agreement, initiated by ASEAN in 2013, has entered the final stages of negotiation. Since 2017, RCEP negotiations have "accelerated" in all aspects and are expected to be concluded as early as the end of 2019.
The 27th round of negotiations on the RCEP began on July 22 in Zhengzhou, Henan province, China. Once finalized, the RCEP will form the largest free trade area in the world, covering 44 percent of the global population, 40 percent of global trade and 30 percent of global GDP.
The RCEP will establish an FTA and a unified market for 10+6 members, including ten ASEAN countries plus China, Japan, South Korea, Australia, New Zealand, and India, by reducing tariffs and non-tariff barriers among its members.
The RCEP negotiations have so far covered 18 areas including tariffs on industrial products, service trade, intellectual property rights, economic and technical cooperation, as well as legal and institutional issues.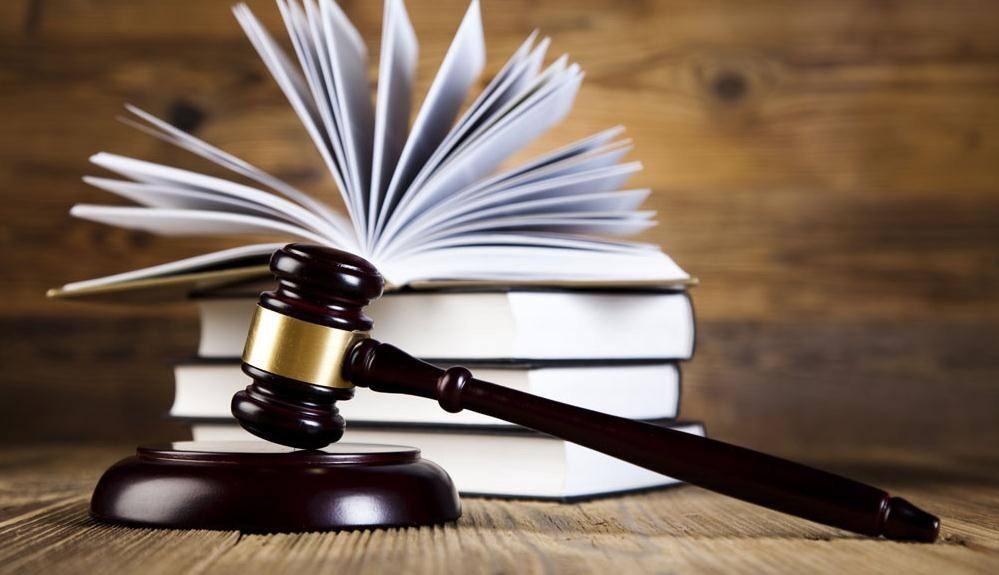 At present, agreements have been reached in seven areas— "economic and technological cooperation", "small and medium-sized enterprises", "trade in goods", "service trade", "investment" and "intellectual property rights".
The formation of RCEP will further liberalize and facilitate trade investment and promote regional economic integration. Long-term practice shows that ASEAN is the core of east Asian economic integration, with China, Japan and South Korea acting as the crucial driving forces. As important members of RCEP, China, Japan and South Korea have each signed FTAs with 10 ASEAN countries.
Meanwhile, they should strengthen economic and technological exchanges and share their development experience among one another to achieve win-win cooperation and, promote regional common progress across east Asia and around the Pacific Ocean. On the basis of current RCEP agreements, China, Japan and South Korea will cooperate closely with ASEAN countries in the fields of finance, energy development and manufacturing.
Li Dongxin, School of Northeast Asia Studies, Shandong University, China