China Leads the World in Controlling Delta Variant, While U.S. Argues over Masks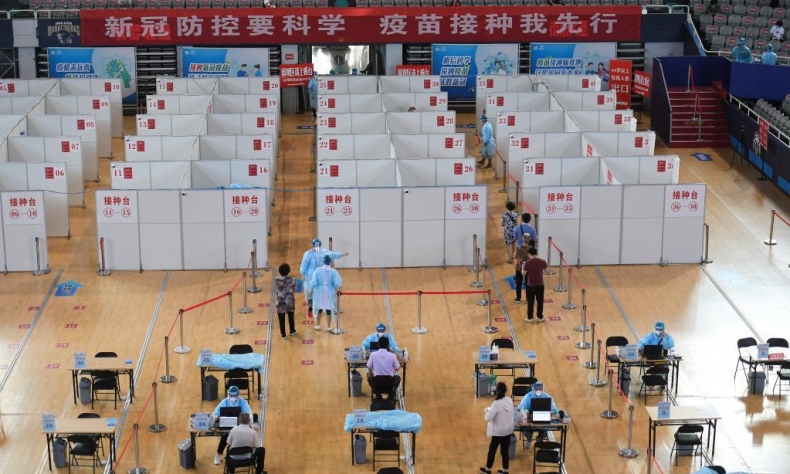 A healthy population can contribute to strengthening the nation. And we are seeing that in China.
There might be no better way to explain why China continues to charge ahead than by looking at coronavirus.
Over the past month, as the Delta variant tore through one country and then another, China shut it down. When the variant appeared in China, specifically in Nanjing, it did not take long to spread to multiple Chinese cities. The Chinese government quickly rolled out a multi-pronged plan to stunt further spread, using lockdowns at specific times and in specific locations, along with travel restrictions and mass testing.
China adopted the full set of measures that must be taken in order to have any chance at controlling the virus; in effect, the virus needs to be starved, and the best way to do that is to limit people's interactions with each other while ensuring that all the residents in the affected cities to be rapidly tested.
The plan worked. Just days ago, the Chinese government announced that there had been no new local cases reported. More importantly, no deaths had resulted anywhere in the country from the Delta variant, which scientists agree is the most lethal of the many that have formed from the initial virus.
Compare the situation in China to that in the United States. Multiple governors — most especially in Republican strongholds throughout the South — continue to resist everything that might limit the explosion of new coronavirus cases, including refusing to issue orders that people wear masks. Masks!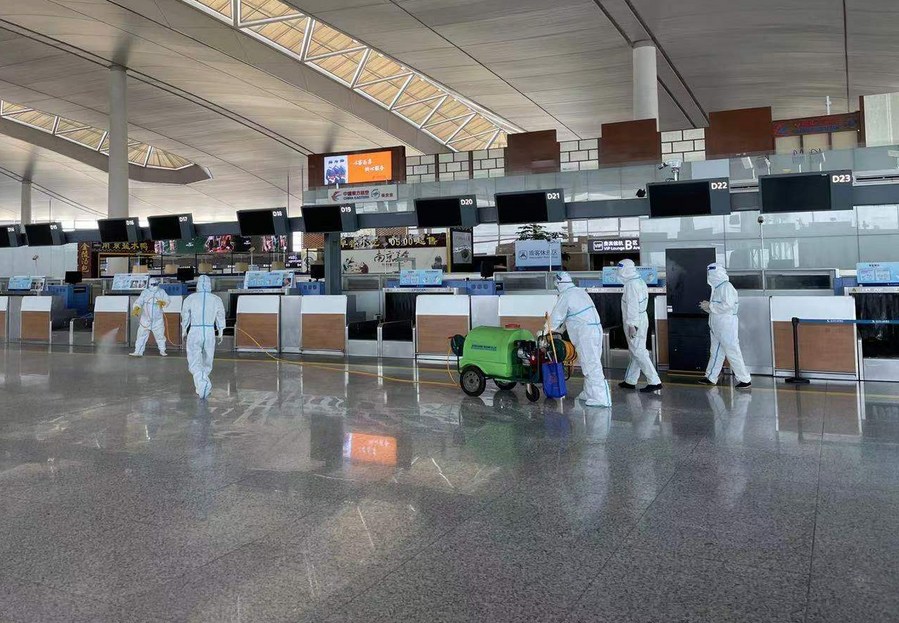 To no one's surprise, children and teachers around the South returned to schools without any mask requirements and … coronavirus outbreaks ensued. In one case, nearly 8,000 students and their teachers in one Florida school district were placed in quarantine just days after the school year began. In another school district, the year began with tragedy; three teachers, none of whom had been vaccinated, died from complications from the virus.
Separately, in Alabama, there were no intensive-care unit (ICU) beds available anywhere in the state at one point last week. The president of the state's hospital association told one television station that in some parts of Alabama "over 30 patients in hospitals needing ICU care … are not in a designated ICU bed."
Meanwhile, a national conversation continues to rage about whether people's freedoms are being violated by wearing masks. You will find millions of Americans who absolutely believe that they have the absolute right to refuse a vaccine (that is known to work) and also to refuse to wear a mask. Why? They insist that if they accept any government call to wear a mask that they will be supporting further government efforts to control other aspects of their lives.
Such nonsense emanates right now from the country that screams loudly and often about its exceptionalism.
The Delta variant quickly took advantage of that ridiculous idea of government control. As the summer months unfolded, more and more Americans became affected, or worse. According to the CDC, "in late June, the 7-day moving average of reported cases [in the United States] was around 12,000. On July 27, the 7-day moving average of cases reached over 60,000. This case rate looked more like the rate of cases we had seen before the vaccine was widely available."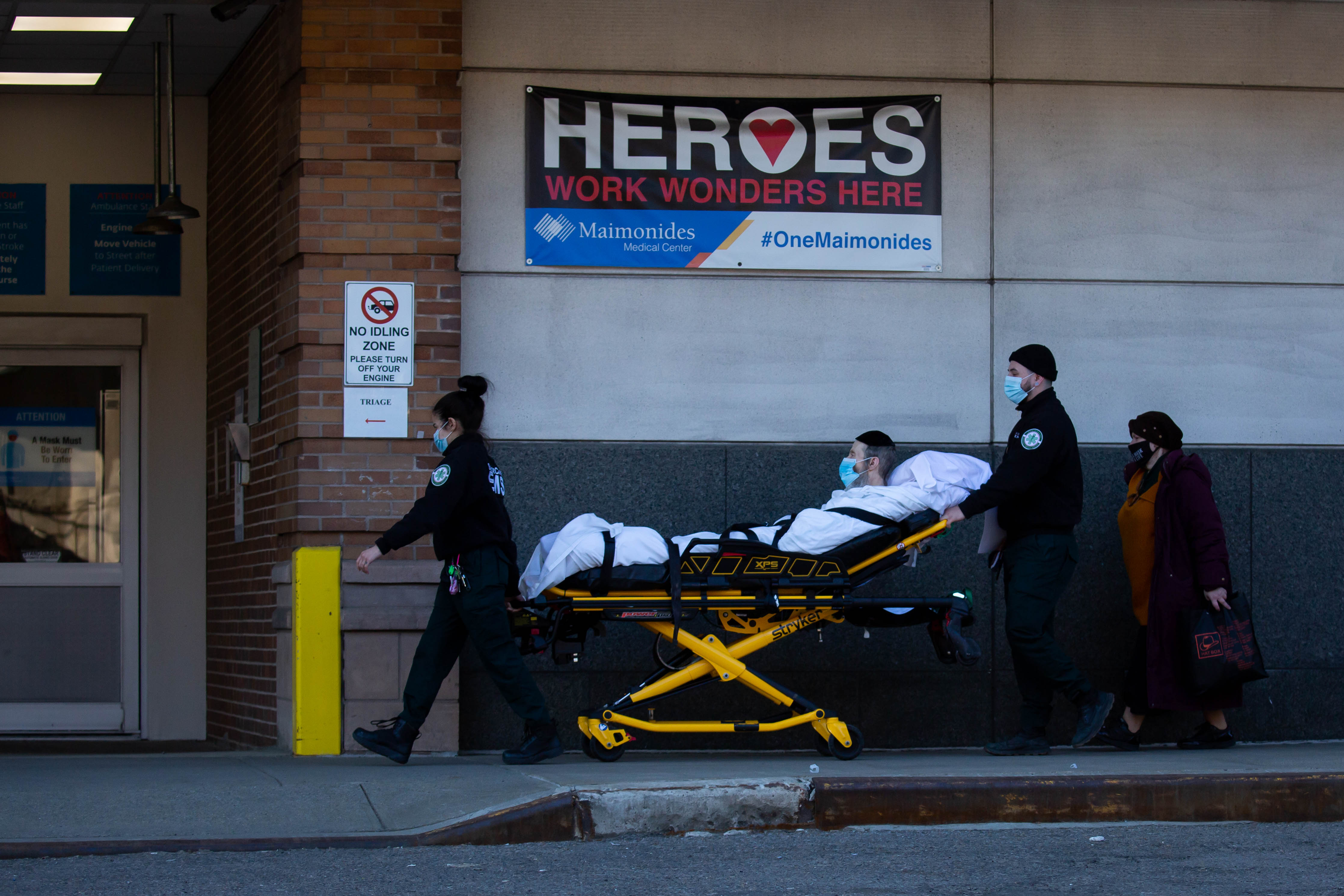 Speaking of the vaccine, while it is true that roughly 70 percent of the U.S. population has received one vaccine dose, all but one of the vaccines have no real effect until the second dose is administered. More ominously, that vaccine percentage figure is not spread equally across the nation, ensuring that in many states the crisis will continue to put doctors and medical facilities under constant stress.
Enough about the U.S. We need to spend more time reviewing the lessons from China, where the aforementioned combination of targeted lockdowns, limiting travel and rapid and widespread testing is not a radical idea.
Remember, the Chinese government reacted quickly when evidence of the original virus began spreading throughout Wuhan almost 18 months ago; the decision to basically go into lockdown was sharply criticized in the West, which stubbornly believed that normal life could continue as a pandemic raged. Here again, the data tell the story: China has only a little more than 100,000 total coronavirus cases, while the total number of deaths has exceeded 100,000 in 13 countries, with the U.S. recording over 600,000 deaths because of the virus.
A healthy population can contribute to strengthening the nation. And we are seeing that in China. It should come as no surprise to learn that the World Bank projects China's GDP growth to hit 8.5 percent this year. Compare that to the 6.8 percent forecast for the U.S., 4.2 percent for Europe, and 2.9 percent for Japan, and China will continue to provide an international example that many nations will want to emulate.