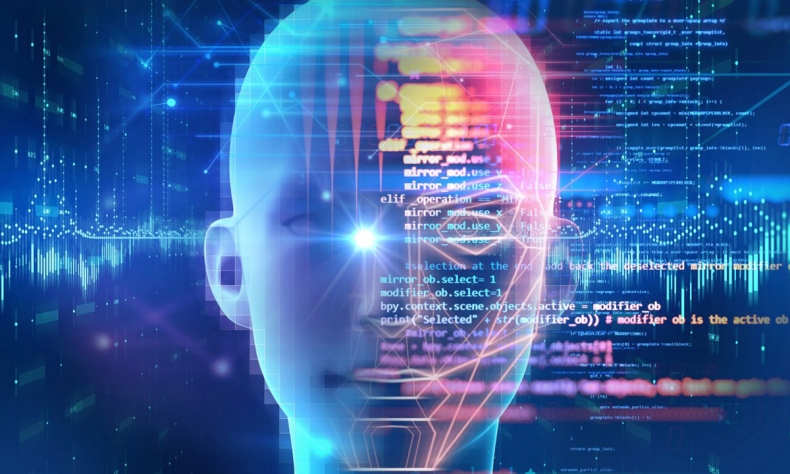 China Making Big Strides in Artificial Intelligence
A recent report by the Chinese Institute of New Generation Artificial Intelligence Development Strategies recognized the rapid strides being made by the country in recent years and highlighted its massive potential in transforming the future shape of the Chinese economy. 
The World Artificial Intelligence Conference based on the theme of "Intelligent Connectivity, Infinite Possibilities" was held on August 29-31 in Shanghai.
The conference attracted both domestic and international AI scientists, entrepreneurs, government leaders, and officials to discuss the latest industry trends and technological advancements.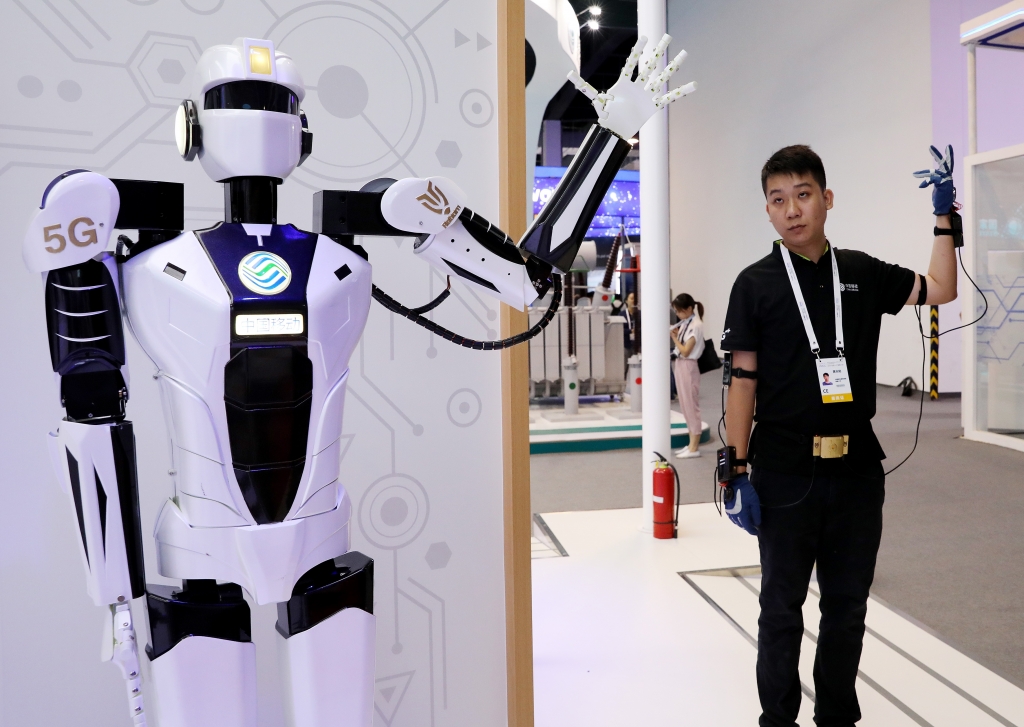 An accompanying exhibition covering an area of almost 15,000 square meters displayed cutting-edge technologies related to industrial ecology, AI urban application, autonomous vehicle operation, etc. Nearly 400 home-grown and global companies participated in the event.
Notably, after functioning as a "factory to the world" for almost four decades, China is now working vigorously towards becoming an innovation hub for cutting-edge technologies such as big data, virtual reality, and AI.
A recent report by the Chinese Institute of New Generation Artificial Intelligence Development Strategies recognized the rapid strides being made by the country in recent years and highlighted its massive potential in transforming the future shape of the Chinese economy.
Also, according to a recent study by PwC, the global GDP could expand by 14% by 2030 because of the application of AI. The study further highlighted that China is expected to contribute almost $7 trillion of the $15.7 trillion of the global wealth generated in this way in the period, compared to American contribution of $3.7 trillion.
This ambition to ascend the global value chain became clear in 2017 when China stepped up its efforts to build itself into a strong country with advanced manufacturing, pushing for deeper integration between the real economy and advanced technologies including the internet, big data, and artificial intelligence.
In the same year, the Ministry of Industry and Information Technology revealed a three-year plan to facilitate the evolution of AI and machine learning up to 2020.
China's overall ambition can be broken down into three parts: maintaining pace with AI technologies by 2020, accomplishing AI breakthroughs by 2025, and becoming a world leader in AI by 2030.
To achieve this, it has been pouring vast amounts of money into AI-based research and development. In 2017, Chinese venture-capital investors contributed almost 48% of the entire AI venture funding worldwide.
During the same year, Chinese start-ups raised $4.9 billion in comparison with the $4.4 billion achieved by their North American counterparts.
China's big tech companies such as Alibaba, Baidu, Tencent have also been plowing billions of dollars into AI-based research and development. For instance, in March 2017, Baidu established the National Engineering Laboratory of Deep Learning Technology.
The primary ambition of this facility is to conduct research in image and voice recognition, new types of human-machine interaction, and biometric identification.
Similarly, E-commerce giant Alibaba pledged to invest $15 billion annually up to 2020 in AI-related technologies. The company has already introduced AI cloud services for the healthcare and manufacturing industries.
These initiatives, government's regulatory support, availability of a growing AI talent pool, combined with a large amount of data generated by multiple apps, are helping the country to make considerable strides in this field.
Local governments are also backing the AI industry in both finance and resources. Shanghai has recently launched several policies with the intent to establish itself as a base for high-quality AI development.
The city has begun constructing the country's first AI innovation application forerunner area along with the national new-generation AI innovation and development zone. The latter will work towards bolstering the innovation capability, enhancing the environment of entrepreneurship, thus becoming a driver of AI-based research and innovation.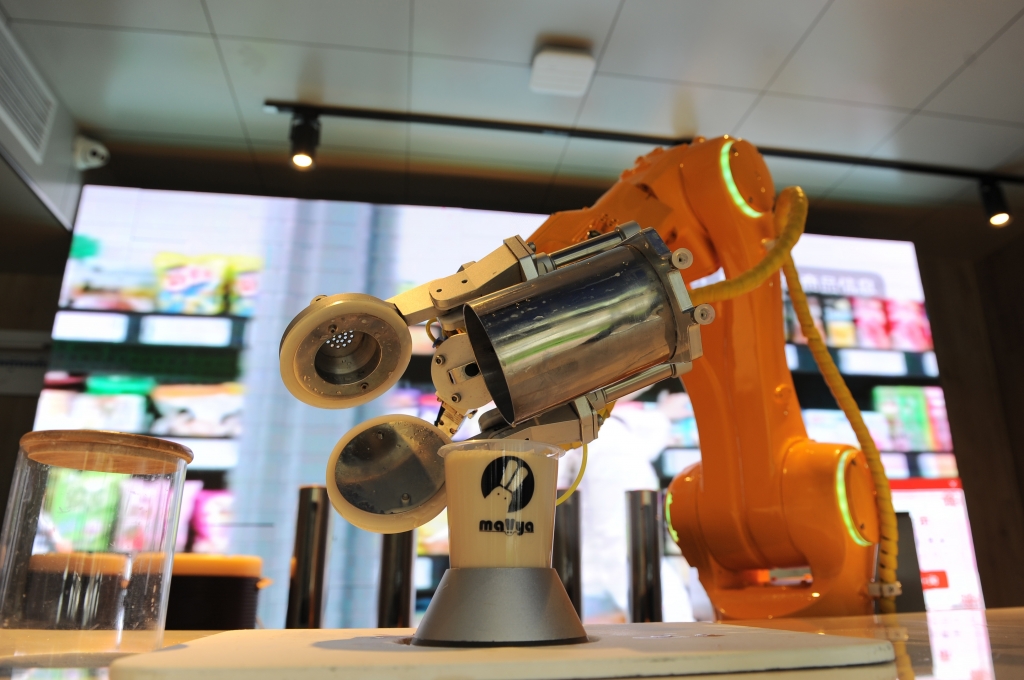 Already, Shanghai is home to almost 1,000 AI-related companies, including global giants such as Microsoft, Amazon and SAP, who have established their AI research institutes in the city.
It aims to become a global AI hub by further expanding the industry to more than 100 billion yuan ($14.4 billion) by 2020, according to the plan launched by Shanghai municipal authorities last year.
Meanwhile, last November, Beijing constructed a new R&D institution named the Beijing Academy of Artificial Intelligence (BAAI). Besides, it also launched a plan entitled "Zhiyuan Action Plan", both initiatives intended to support scientists and researchers to make disruptive breakthroughs in AI technology and systems.
The city allocated a fund of $2.1 billion last year for constructing a science and technology park focusing primarily on research and development associated with AI. The park, hoping to become home to more than 400 enterprises eventually, is expected to be completed in the next five years.
Kai-Fu Lee, author of the "AI Superpowers," says: "In the age of AI, data is the new oil. As AI begins to 'electrify' new industries, China's embrace of the messy details of the real world will give it an edge on Silicon Valley."
The world is at the cusp of a huge change, and massive diffusion of digital technologies will not just deepen but also transform it fundamentally. Looking at the profound impact of these technologies on authorities, enterprises, and people, it seems that they have no alternative but to join the bandwagon to facilitate their development and deploy them fruitfully.
Rachana Gupta is an active blogger, poet and freenlance content writer. She is also the author of the book "To The Horizon We Indeed Sail".
Opinion articles reflect the views of their authors only, not necessarily those of China Focus.