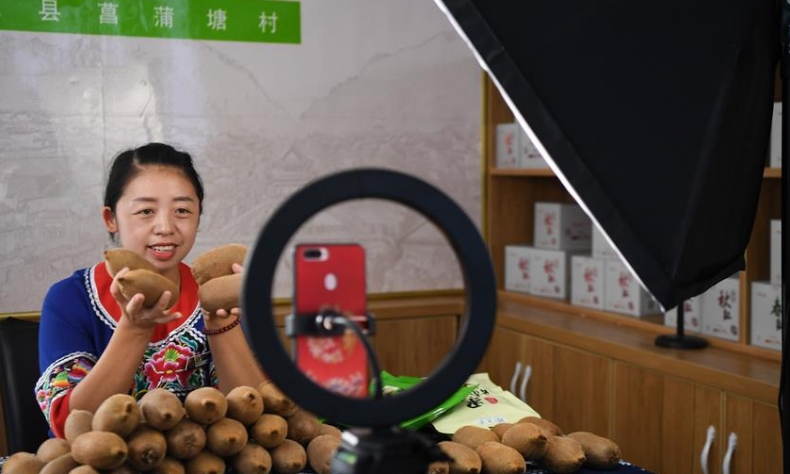 China on Target to Build a Moderately Prosperous Society
China's down-to-earth strategy to eradicating poverty and improving people's living standards has important practical significance for other developing countries in poverty reduction.
This year, China aims to eliminate absolute poverty and build a moderately prosperous society in all respects. In order to achieve these ambitious tasks, development-oriented poverty alleviation plans have been made to ensure "no single poor area or individual shall be left behind."
With three months remaining, the 1.4 billion Chinese people under the guidance of the Communist Party of China (CPC) are confidently moving closer to the target concerning poverty alleviation to become an affluent society despite the impact of the COVID-19 pandemic.
Given the size and complexity of China, lifting such a huge population out of poverty and allowing them to lead prosperous and happy lives is no easy feat. However, China has shown its sincere political will over the years in trying to achieve this goal.
As an old Chinese saying goes: "A journey of a thousand miles begins with a single step." Ever since China entered its era of reform and opening-up in 1978, the country has waged a heroic war against poverty by prioritizing people's livelihoods – material, cultural and otherwise. China's achievements in combating poverty are evident in its reductions of impoverished people from 770 million to 5.51 million and its poverty rate from 97.5% to 0.6%, between 1978 and 2019. Indeed, lifting hundreds of millions of people out of poverty in such a short period of time bears the stamp of the Chinese government's solemn promise to ensure that all poor people live in a moderately well-off society and enjoy essential social services by 2020.
While growing to become the world's second largest economy, China has successfully lifted more than 850 million people out of poverty, representing over 70% of global poverty reduction over the past four decades. Even more gratifying is that the 1.4 billion Chinese are no longer threatened by food or clothing shortages.
China's remarkable track record in fighting poverty over the past four decades has been applauded by the United Nations, the World Bank and the international community. While praising China's "decisive progress" in reducing poverty, Jim Yong Kim, former president of the World Bank, hailed China's poverty alleviation as "one of the greatest stories in human history." As early as 2003, China became the first developing country to realize poverty reduction as part of the U.N. Millennium Development Goal to halve extreme poverty worldwide.
China has shown the world its genuine commitment to wiping out poverty, concentrating on its development and achieving national rejuvenation. It is gratifying to see that the Chinese government has given utmost priority to poverty eradication, economic, social, cultural and environmental development, as well as human rights promotion and protection in a coordinated manner. Since the 18th CPC National Congress held in 2012, China has made great headway in upgrading infrastructure within poverty-stricken areas and delivering public services in health, sanitation, education, culture and job creation, in order to help impoverished people enhance their capacity for self-development.
Will China be able to achieve its goal of eliminating poverty by the end of 2020? The answer is yes. Since November 2013, its targeted poverty alleviation campaign has advanced towards the goal of building a moderately prosperous society in all aspects.
The data from the Chinese National Bureau of Statistics shows that the country's number of poverty-stricken counties fell from 832 to 52 as of May 2020. Meanwhile, China's central and provincial governments have invested 30.8 billion yuan in its poverty relief plans in the remaining 52 counties – mostly located in western parts of the country.
In addition to fiscal support and preferential policies for local populations from the central and provincial governments, many Chinese enterprises and social organizations are playing an important role in helping raise the incomes of rural people in the country's poorest regions.
China's down-to-earth strategy to eradicating poverty and improving people's living standards has important practical significance for other developing countries in poverty reduction.
Manisha Chakraborty is the cultural secretary at New Horizon Radio Listeners' Club, based in West Bengal, India.