China's Economic Resilience Offers Hope amid Global Uncertainty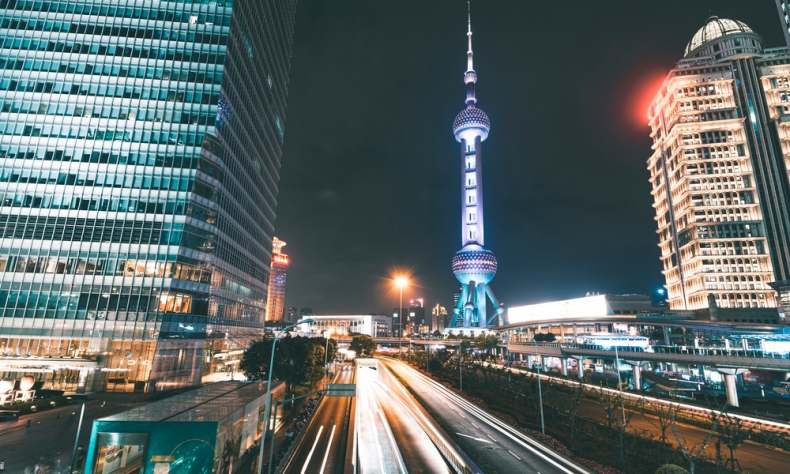 The goals that China has set for itself also have the potential to inspire other developing countries as they emerge from the pandemic and look for a new direction.
The report on the work of the Chinese government delivered at the Fourth Session of the 13th National People's Congress on March 5, 2021 reflects China's economic resilience in face of the COVID-19 pandemic. It also outlines new priorities of China during the 14th Five-Year Plan period (2021-2025) in the post-pandemic era.
Perhaps the most significant indicator of China's confidence in its economic recovery was the announcement of a GDP growth target of more than 6 percent for 2021. This was made possible due to a slew of measures adopted in 2020, which included reduced burden of 2.6 trillion yuan (about US$400 billion) such as tax and fee cuts on market entities, infusion of 1.5 trillion yuan (about US$230 billion) from financial institutions into the real economy and addition of 11.86 million urban jobs. Despite staying away from a big-bang stimulus package, China managed to bring down the urban unemployment rate to 5.2 percent, lift 5.51 million people from poverty and register a 2.3 percent GDP growth rate by the end of 2020. Such a resilient performance has resulted in China becoming the world's only major economy to achieve growth last year.
Keeping in line with the "dual circulation" policy initiated in 2020, the work report represented directional continuity by retaining focus on the domestic economy and industry. The vulnerable sections of the economy, namely the micro, small and medium enterprises (MSMEs) and self-employed individuals, received bulk of the attention during the pandemic. Nearly six million additional people received subsistence allowances or extreme poverty aid, and more than eight million temporary assistance grants were disbursed. Going forward, China plans to expand domestic consumption through an investment drive that includes 3.65 trillion yuan (about US$560 billion) of local government special-purpose bonds and 610 billion yuan (about US$94 billion) worth of investment from the central government.
Technological innovation was another area that emerged as a strong priority in 2020, with breakthroughs such as the Tianwen-1 Mars mission, the Chang'e-5 lunar mission and the "Fendouzhe" (Striver) deep-sea manned submersible. Expenditure of the central government on basic research is earmarked to grow by 10.6 percent in 2021. Continued expansion of the 5G network and rapid strides towards modernization of industry will be complemented by a 100 percent extra tax deduction on R&D costs of manufacturing enterprises.
The goal of upgrading living standards continued through a combination of rural development and urbanization reforms. More than 21 million housing units were rebuilt in run-down urban areas, and 100 million people received urban residency during the 13th Five-Year Plan period (2016-2020). The 14th Five-Year Plan period will mark the first stage of China's journey towards a modern socialist country.
Protection of the environment gained priority with ecosystems in the basins of the Yangtze and Yellow rivers receiving attention along with the coastlines. The coordinated development of the Beijing-Tianjin-Hebei region, Guangdong-Hong Kong-Macao Greater Bay Area and Xiongan New Area will receive more attention throughout the 14th Five-Year Plan period. As a stepping stone towards China's target of carbon neutrality by 2060, 70 percent of northern China will switch to clean energy for heating by the end of 2021.
In addition, to ensure stability on six key fronts, apart from the domestic economy, innovation and environment, China will also continue reforms in the agriculture, health, and education sectors. The eradication of absolute poverty is also a testament to China's resilience. These measures will prevent people from retreating into poverty.
On the external front, China signaled its intention to uphold the multilateral trading regime by committing to a speedy implementation of both the Regional Comprehensive Economic Partnership (RCEP) and the China-EU Comprehensive Agreement on Investment. It plans to accelerate free trade negotiations with Japan and South Korea, and consider joining the Comprehensive and Progressive Agreement for Trans-Pacific Partnership (CPTPP). The Belt and Road Initiative will also continue to develop with a commitment to the principle of achieving shared growth through consultation and collaboration.
In conclusion, it is fair to suggest that the cumulative impact of China's resilience and recovery from the pandemic acts as a beacon of hope to the rest of the global economy. Similarly, the goals that China has set for itself also have the potential to inspire other developing countries as they emerge from the pandemic and look for a new direction.
Santosh Pai is a partner at Link Legal India Law Services.