​China's Economy Has Sustained Organic Growth Momentum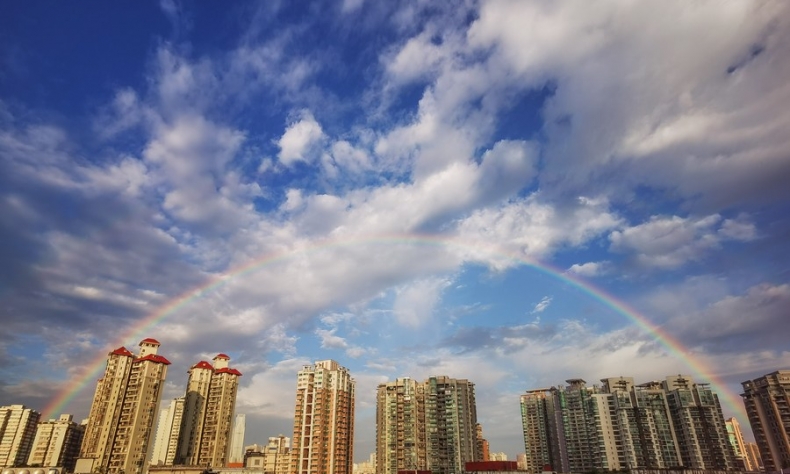 This stands as a testament to China's own story and transformation and how the country – once one of the poorest in the world – is moving towards providing upper incomes to its residents, fleecing what many economists warned as the 'middle-income trap.'
Earlier this week, China's official Gross Domestic Product (GDP) data for 2021 was released, showing that over the previous year, its economy had expanded by 8.1%, for a total worth of $17.9 trillion. In the course of the year, the growth saw the country add the equivalent worth of more than the U.K. or France to its economy, boasting a record trade surplus of $676 billion. Despite this, Western media responded to the totals from a negative angle, emphasizing that the last quarter of the year had only shown a rate of growth of 4%, thereby pushing news of an economic "slowdown."
The reality is that throughout the course of the last two years, China's economic performance has been the best out of any major economy in the world, demonstrating both strength and consistency. Not only has it kept up sustained growth and avoided contraction, but also did so without having to resort to extreme levels of stimulus. This shows the country's underlying strength. Growth in 2022 will naturally be lower due to ongoing COVID-19 recovery offsetting the economy, but this does not amount to a sign of weakness or problems.
The COVID-19 pandemic proved to be one of the biggest setbacks to the global economy since the financial crisis of 2008. The wave of global shutdowns, lockdowns, and other disruptions saw GDP contract worldwide. Despite this, China proved to be an exception by bringing the virus under control through its strict prevention and control measures, sustaining local stability without having to invest heavily. This saw growth total to 2.1% in 2020, and then 8.1% the following year, an average increase of over 6%. This contrasts significantly with major economies who suffered enormous contractions, threw trillions at stimulus measures – including the largest spending in peacetime history – and then spent most of the year rebounding.
When this is considered, China's economy has been in an exceptional position because it has sustained organic growth momentum in an extremely disruptive global environment, illustrating its ability to offset challenges. In 2022, growth is forecast to be around 5% or more. While slower than the previous year and slightly below the pre-pandemic trend, this figure is expected to uphold going forward for the next few years, again reflecting the strength and continuing development of China. How can anyone say this is somehow a bad thing?
With this growth in mind, China's GDP per capita is now estimated to be around $12,500, exceeding the global average for the first time. This places China on par with some countries in the European Union, including Romania and Bulgaria, and is soon set to catch up with Poland, Hungary, and Greece. This stands as a testament to China's own story and transformation and how the country – once one of the poorest in the world – is moving towards providing upper incomes to its residents, fleecing what many economists warned as the "middle-income trap."
Given this, predictions on the future of China's economy look to be optimistic rather than pessimistic. China continues to be the single largest development story in history, with a formula of growth that has been adapted carefully and prudently to economic management with the market and adapting growth dynamics. Hence its name "socialism with Chinese characteristics," the results of which could be said to speak for themselves.