China's Emerging Industries: Greener and More Innovative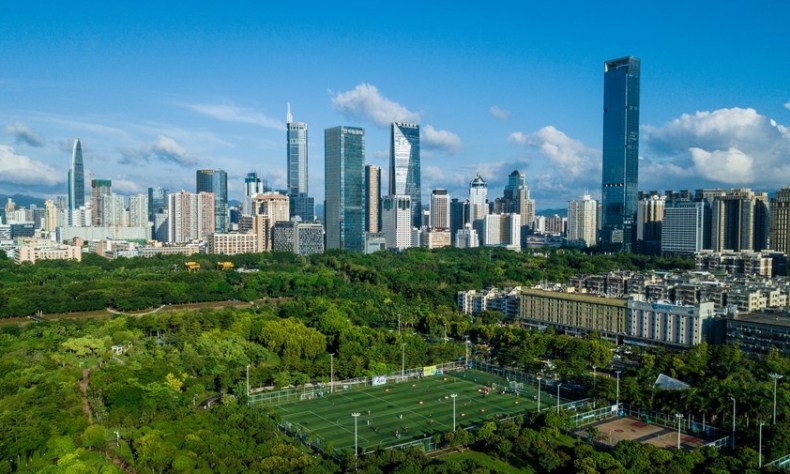 China should continue to pursue innovation-driven development, give priority to independent development, and strive to forge strengths, and turn its strategic needs into a driving force for innovation while building a modern industrial system.
As an important part of the modern economic system, emerging industries are a reflection of the scientific and technological strength and economic vitality of China at its new stage of development. As the COVID-19 pandemic continues, China is facing a more complex external world, and unstable and uneven economic recovery at home.
To better cope with these challenges, and to realize its development goals during the next period, China needs to stick to its new development concept, continue to deepen supply-side structural reform, speed up the building of a new development pattern, and promote innovation, especially in emerging industries with strategic importance, such as the digital economy, health, and new materials, in a bid to foster new drivers for its economic progress.
Layout of Developed Economies
Emerging industries are born out of the commercialization of major cutting-edge innovations in science and technology. Full of vitality and market potential, they have a huge impact on production and social life and are characterized by the following aspects.
First, the commercial application of emerging technologies is always accompanied by the revolution of new materials, breakthroughs in general technologies, and the upgrading of infrastructure, which is conducive to the reconstruction of the whole industrial eco-system.
Second, core technologies and hardware are compatible and interconnected. Most of them are supported by big data, AI, and smart hardware such as high-performance sensors, reflecting collective technological breakthroughs in the new scientific and technological revolution and promoting the deep integration of different industries and the whole industrial chain.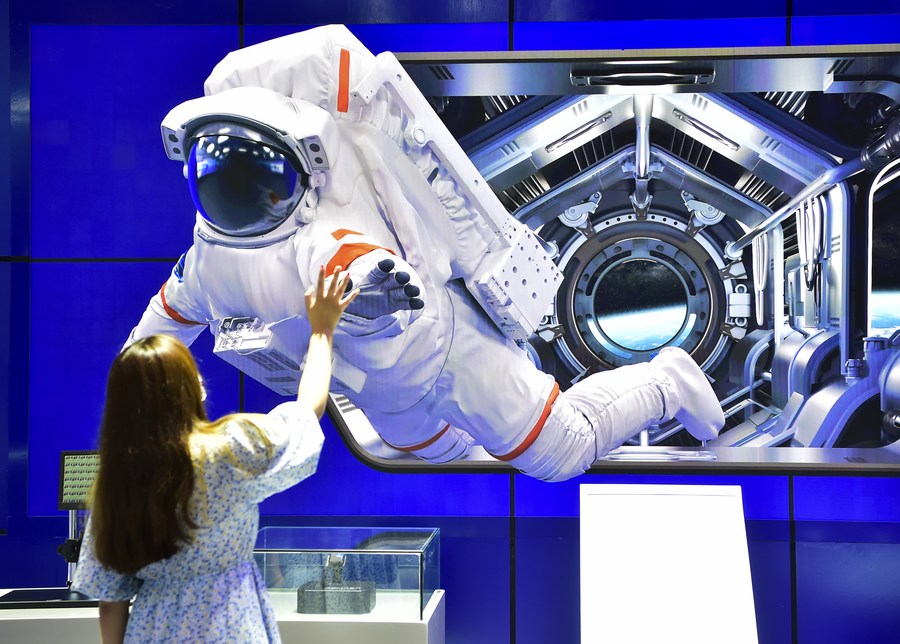 Third, they can be put into market more quickly. A shortened industrialization cycle will promote the reconstruction of business models and consumption upgrading.
Fourth, data becomes a key factor driving industrial development. Large-scale input, development, and utilization of data leads to the transformation of manufacturing and production modes, thus changing pricing and income distribution mechanisms and reshaping trade rules.
Fifth, compared with traditional industries, the technological starting point and development concept of emerging industries are generally "greener," in line with the global trend of low-carbon transformation under the goal of carbon neutrality.
In recent years, developed countries have all embraced emerging industries. Among them, the United States focuses on AI, next-generation information technology, intelligent hardware, biological and medical technology, and space development. Germany concentrates on high-end equipment, industrial robots, and intelligent manufacturing. Japan, on the other hand, is deeply engaged in precision parts, advanced materials, and robotics, among others. A group of Japanese enterprises that have been focusing on the R&D and manufacturing of key raw materials and core components has occupied an irreplaceable position for a long time in the global emerging industrial chain.
For China, it has gradually expanded the strategic layout of emerging industries. A series of relevant policies have been issued, pointing out the direction for the high-quality development of strategic emerging industries and creating a good development environment. Local governments and departments have also made effective efforts to focus on key investment areas, promote industrial agglomeration and development, and guarantee capital.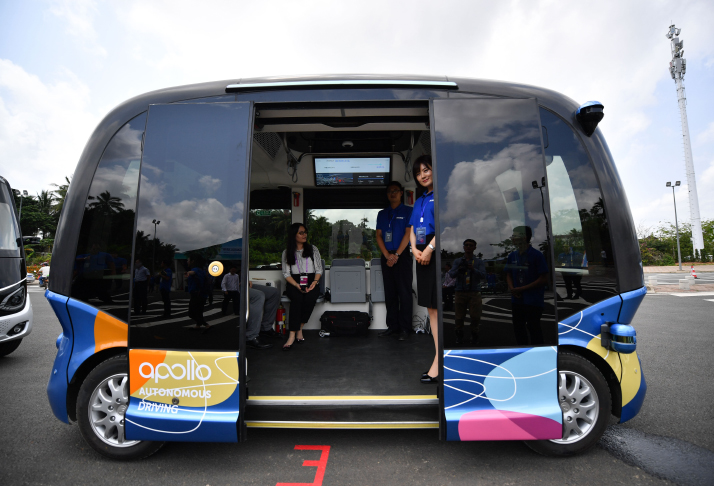 China's edge
China's strategic emerging industries have grown big and strong, and a large number of enterprises with strong innovation capacity and great development potentials have emerged, along with enterprise clusters that are competitive and exemplary. China has a sound foundation and significant advantages to further promote high-quality development of emerging industries.
On the one hand, China has a comprehensive industrial system with complete industrial categories and strong supporting capacity. This not only makes it resilient to withstand various external risks, but also provides basic data, increasingly maturing application scenarios, and diversified market demands for new technologies, industries, and models, such as the industrial Internet and intelligent manufacturing.
On the other hand, continuous investment in science and technology has greatly improved China's scientific and technological development, and major breakthroughs have been made in 5G, AI, supercomputing, quantum information, and other fields that underpin the development of emerging industries.
In international competition, China is transitioning from learning from previous industrial revolutions to being the innovator, pace-setter, and rule maker. For example, in the field of artificial intelligence, the number of patent applications in China has increased rapidly. The rapid expansion of e-commerce and online social platforms has pushed China to lead the world in the application of AI, such as image and language recognition.
At the same time, benefitting from the huge amount of data generated by the domestic market and favorable development environment, China is growing into a big digital economy, and is cultivating the ecosystem for the emerging industry.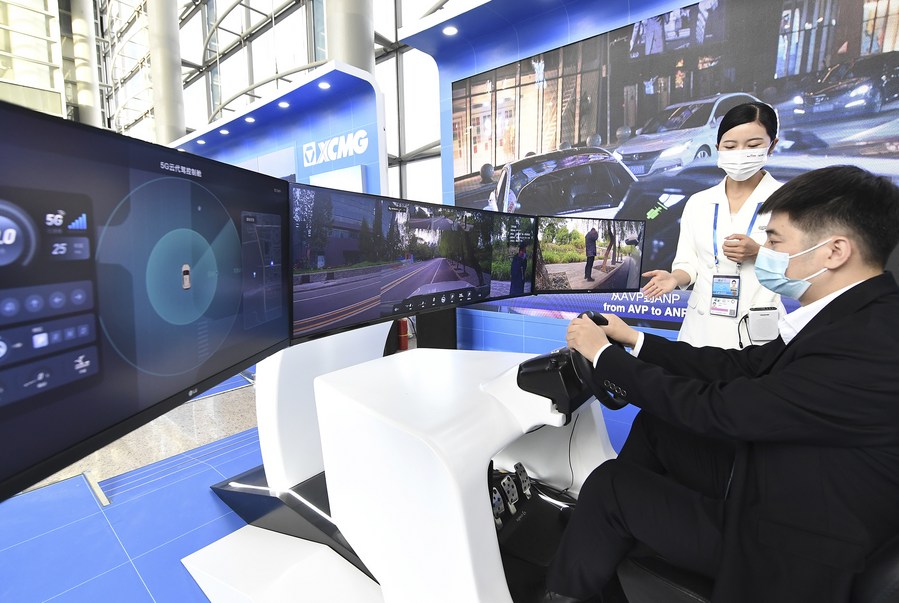 In addition, with the promotion of "new infrastructure" as an opportunity, China's digital infrastructure upgrading ushered in a boom of investment. With the launch of "new infrastructure" projects such as 5G, smart energy, and intelligent transportation, China's advantages in infrastructure have been consolidated and upgraded, laying a solid foundation for the high-quality development of emerging industries.
It should also be noted that China is by no means on a smooth path in promoting the innovative development of emerging industries and competing with major industrial powers. From the perspective of the industry itself, the industrialization of emerging technologies is faced with many uncertainties and obstacles.
Seen from outside China, at present, there's more competition than cooperation in this field. As competition between major countries has escalated, we must continue to take the road of independent innovation. In view of China's reality, emerging industries as a whole are in the early stages of development, and some areas show signs of low potential. To be specific, some emerging industries have low technological content, low added value, and unclear profit expectations at the initial stage. In addition, a backward development concept, the shortage of talent and other problems also need to be solved.
Improving the ecosystem
In the Outline of the 14th Five-Year Plan for National Economic and Social Development and the Long-Range Objectives Through the Year 2035, developing strategic emerging industries is important to a modern industrial system and to consolidating the foundation of the real economy. This document lays emphasis on cultivating rising and pillar industries, and promoting strategic emerging industries to be integrated in clusters, and having a good eco-system. The value added of strategic emerging industries is expected to account for more than 17 percent of GDP.
To achieve these goals, the focus lies in optimizing the development eco-system of emerging industries. China should continue to pursue innovation-driven development, give priority to independent development, and strive to forge strengths, and turn its strategic needs into a driving force for innovation while building a modern industrial system.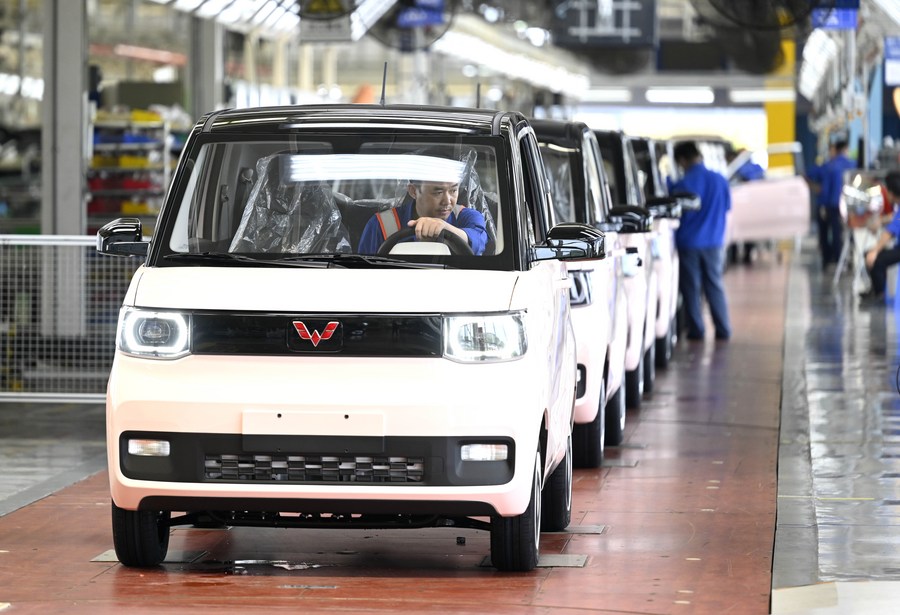 First, China needs to improve its systems and mechanisms of scientific and technological innovation. It needs to strengthen protection of intellectual property rights, improve incentives for innovation, and accelerate the commercialization and marketization of emerging fields. In addition, China should pursue open and integrated innovation, create conditions, build consensus, and explore new directions and opportunities for international cooperation in science, technology and innovation.
Second, increase investment in new infrastructure development to promote the growth of the digital economy and the building of a smart society.
Third, create an environment of fair play. On the one hand, China will encourage orderly investment of all types of capital and promote the diversified development of emerging industries. On the other hand, it will constantly optimize the trading mechanism of data and the distribution of data revenue, and guard the rights and interests of enterprises, while protecting the privacy and security of consumers.
Fourth, train more talented personnel. Setting of majors in colleges and universities are to be altered to train new information technology engineers and other professionals in short supply. In addition China will strive to nurture an environment in which the government, the market, enterprises, and individuals will jointly invest. We also need to provide programs to train our employees, and create new jobs.
Source: Economic Daily
Yang Danhui is director and researcher at the Emerging Industry Research Office of the Institute of Industrial Economics of Chinese Academy of Social Sciences (CASS).