China's International Development Cooperation and Pakistan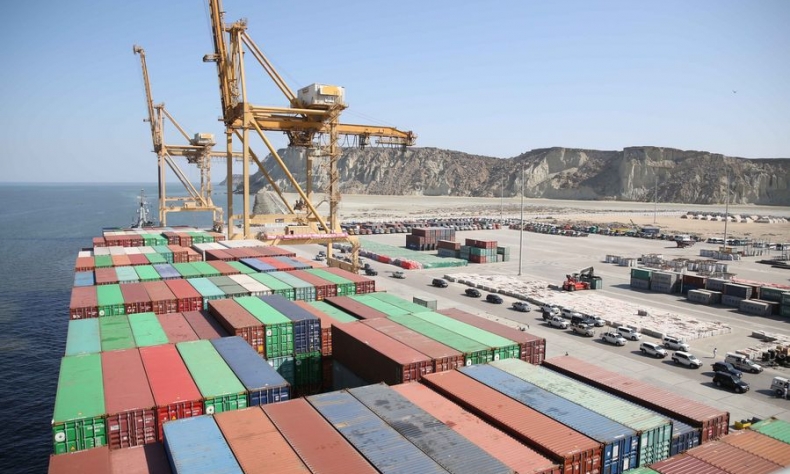 China's win-win policy has been a corner stone of mutual cooperation and shared interest particularly for the developing countries.
A white paper on China's international development cooperation perspective entitled "China's International Development Cooperation in the New Era" has just been released by Chinese State Council Information Office. The white paper published in first week of 2021 has a significant meaning in sharing the country's development cooperation plans, diverse actions that has taken so far including the future perspective.
The document, having eight chapters, is the third such document produced so far with deep insight into China's pursuit of supporting global developing South especially through its Belt and Road Initiative (BRI). The paper also lays out the major components and action plans that China's will be providing assistance to the global scale in diverse sectors.
Promoting development through cooperation
Since the time of opening-up and end of reform period, China has so far contributed around RMB 270.2 billion in its aid program from 2013-18 in terms of the grants, interest-free and concessional loans. This makes China one of the generous contributors towards the development of the world. With a vision of having shared destiny, prosperity and togetherness through the spirit of internationalism and humanitarianism, China is strengthening the global development issues in helping UN 2030. China's principle for international development and cooperation are clear and defined. China always supports the development cooperation on the basis of five principles of peaceful coexistence.
Despite uncertain and unprecedented deviations at the global stage, not a single country in the world can achieve sustainable development without mutual cooperation, equality, openness, inclusiveness and partnership. In this regard China's long-lasting international development approach to make the future world a place peaceful for all is a source of solace in this chaotic world.
Pakistan is one of the proud recipients and partner to Chinese development cooperation through China-Pakistan Economic Corridor (CPEC) which is changing Pakistan's destiny at the national, regional and global scale.
Since 1964, when the Premier Zhou Enlai announced the Eight Principles of for the Economic Aid and Technical Assistance to other Countries, China remained engaged in triangular, bilateral and multilateral level of development cooperation. The development aid cooperation is linked to the China's overall foreign policy, trade and investment objectives. In the last four decades, reform and opening-up are the two major themes for China's stable economic and social development. Since the beginning of the 21st century China has made tremendous achievements in the depth and breadth of opening-up.
China's win-win policy has been a corner stone of mutual cooperation and shared interest particularly for the developing countries. China massively financed poor countries to improve their stagnant economic conditions. Domestically stable economic growth has given China a more influential role to cooperate with the global community and lead from the front as a giant economic power. Even being a developing country, China has continued to aid countries and support them in the development pursuits.
China's International Development Cooperation Agency (CIDCA), established in 2018, is the government body to coordinate the Chinese development cooperation. Since the expansion of the development work, China has helped poor and developing countries to build small and medium sized welfare projects. China has also helped fund projects for cooperation in human resources development, technical cooperation through humanitarian assistance. There has always been an emergency assistance program that has helped countries to come out of challenging circumstances.
In the recently released white paper, a comprehensive overview of the Chinese development cooperation has been given defining and explaining eight diverse areas. In the opening section, China's vision to the international development cooperation in the new era and global community of a shared future has been explained. This drive for China's development cooperation is based on the national character of good faith, friendship, justice and righteousness. With the belief and notion of universal harmony, China is repaying kindness with kindness.
There is also sense of Chinese tradition of internationalism where the belief exists that Chinese people share the prosperity with the people of the world struggling to find the ends meet to have better living standards. Another important aspect described in the paper is about China's sense of responsibility and especially to support the UNDP and overall UN drive to peace, development, freedom and justice for all in order to build a common future for all.  As a result of China's experience of international development, the 18th CPC National Congress has formed a distinct approach for its cooperation.
This approach is based on promoting the global community with shared future to help the humanity both at domestic and at national level. One policy aspect is for sure that China has never attached strings to the development and there has remained an independent and fully considers the needs of the developing countries. China having its own experience of struggle over the past many decades till the time of opening-up realize the struggles and challenges of other countries.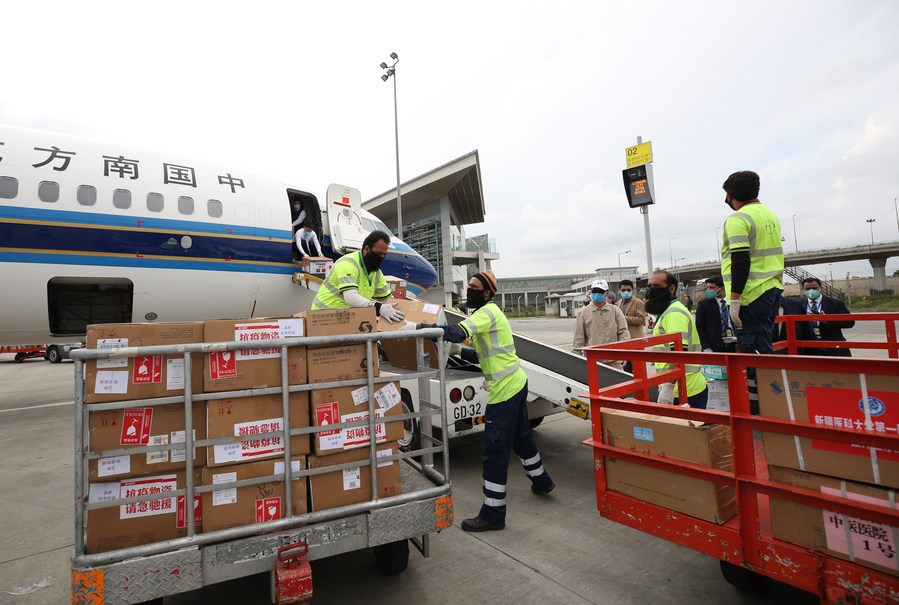 China's approach benefits others
Based on this experience, the development plans are made on compassion to empower the countries to build their own potential for sustainable development. To help countries China has a distinctive way of foreign assistance through completing projects, through goods and materials, technical cooperation, cooperation in human resource development, medical help, volunteers, emergency support and providing debt relief apart from helping in South-South Cooperation assistance fund.
In its development drive, as revealed in the paper, China is ensuring delivery and sustainability by being open and inclusive to support the countries of assistance through promotion of mutual learning and opportunity to exchange. While keeping itself true to its principles, China continue to innovate in its development cooperation by institutional reforms, regulations and diversify its ways and interest to effectively implement cooperation. Through practical measures, China is fostering forward its commitment and taken measures to ensure cooperation.
For instance, as early as in 2015 during the 70th Anniversary of the UN, President Xi Jinping announced that there would be "Six 100 Projects" apart from other important steps including contributing to overall UN2030 development agenda. Now these objectives and commitments have been achieved and contributions have been made beyond the agendas set forth. Last year in 2020, President Xi outlined the goals to support global cooperation to fight COVID-19 together including vaccine, humanitarian assistance, and mechanism for health facilities.
Pakistan is one of the largest beneficiaries of China's development cooperation and assistance program hence truly reflects that how China not only rebuilds its own economy but also helps countries like Pakistan to revitalize its economy. In the ongoing second phase of CPEC, apart from focusing on agriculture and industrial cooperation, there has been significant investment in the social sector as well to build quality of life in the regions of Gilgit Baltistan, Balochistan, Southern Punjab and Sindh.
A joint working group has also been made in order to look after such development plans and promotion focusing on six main subjects including education, skill development, poverty alleviation, healthcare, water supply and vocational training projects. CPEC is expected to create nearly 2.3 million job opportunities hence contributing towards the overall GDP economic growth.
These development efforts in support of Pakistan is transforming lives through not only building schools and skill development centers, but also helping reducing poverty through jobs and other initiatives. During the COVID-19 times, through this framework of development, China supported Pakistan and at the early times of the pandemic, Pakistan stood by China in the hour of need. Chinese vaccine and other healthcare support are continuously supporting Pakistan.
This white document produced has a lasting implication for Pakistan-China's long term and all-weather friendship as well. Apart from China's support, CPEC will create a pathway towards a shared destiny and a brighter future for all.
The author is President, Institute of Peace and Diplomatic Studies in Pakistan.