China's Invaluable Poverty Reduction Policies Offer Lessons for the World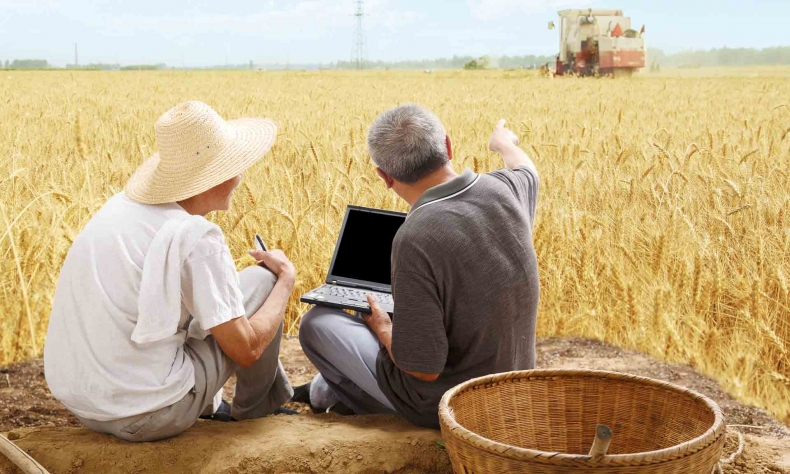 The Chinese experience since 1978 shows that a developing country should take the improvement of people's livelihood as a top priority, and take poverty eradication as a core human right.
The pathetic saga of "The Old Charcoal Seller" by the famed Tang dynasty poet Bai Juyi reminds us that even after 1,000 years, every country in the world has been facing the challenges of poverty, hunger, lack of education, so that shaking off poverty is seen as the most meaningful task for all governments across the world in achieving the United Nations (UN) Sustainable Development Goals (SDGs) by 2030.  It's really encouraging that over the years, poverty eradication always has been a central priority for the Chinese government in its pursuit of a happy life of the Chinese people.
China is on the road towards Xiaokang by 2020
The aspirations of the ordinary Chinese people to live better lives have always been the focus of the Chinese government since the founding of the People's Republic of China (PRC) on October 1, 1949. The year 2020 is decisive in securing China's victory of building a moderately prosperous society (Xiaokang) in all respects and eliminating absolute poverty. Over the past seven decades, China's successive leaderships under the guidance of the Communist Party of China (CPC) has led the Chinese people to embark on a great journey of realizing a strong and prosperous country, national rejuvenation and people's happiness with strong determination. It's a matter of great pride that while many developing countries around the world are still struggling to eradicate poverty, China has significantly improved the well-being of its people in advancing their living standards such as education, healthcare, infant mortality, maternal mortality, potable water, electricity, safe housing conditions, and sanitation facilities.
From 1949 to 2019, China has lifted more than 850 million people out of poverty, creating "a legend of poverty alleviation" in contemporary history. China is the only country worldwide to have improved its citizens' living conditions to such an extent in such a short period of time. The international community has wondered how China, once held back by extreme poverty, has become the world-leader in poverty reduction, helping hundreds of millions of Chinese people shake off poverty, contributing over 70 percent of global poverty reduction, an exemplary feat that has won high appreciation from the United Nations and the World Bank as "one of the greatest stories in human history."
What's more gratifying is that by the end of 2020, China will have taken all rural residents living below the current poverty line (340 U.S. dollars annual income at the 2010 market exchange rate) out of poverty, putting an end to absolute poverty in the country and creating a miracle in the history of development and poverty reduction.
China's poverty alleviation measures and achievements
China's success in poverty alleviation began in December 1978 when the late Chinese leader Deng Xiaoping made the historic decision to shift the focus of the country to economic development and kick-started the reform process and opening-up. Since 1978 China's successive leaderships were followed by various people-oriented welfare schemes in tandem with government projects that have appreciably improved life of 1.4 billion Chinese people in many aspects. The Chinese government launched a package of targeted poverty reduction programs covering broad areas, from physical infrastructure, social development, to industrial development and income generation to assist poor households and poor areas, and improve their ability to share the benefits of national growth and generate more income by themselves. The four main features of China's great achievements in poverty eradication and modernization are: (1) people's livelihood first; (2) a pro-active State; (3) a mixed economy; and (4) a multi-pronged approach.
It should be noted here that China completed as early as in 2003 the UN Millennium Development Goal of halving the abject poverty, well ahead of the UN deadline of 2015. The number of impoverished people dropped from 770 million in 1978 to 5.51 million in 2019 in China, and the rural poverty rate dropped from 97.5 percent to 0.6 percent. This is an unparalleled achievement and truly inspiring.  This incredible success was delivered by a combination of strong leadership, comprehensive policies, targeted measures, increased investment and an incentive mechanism, providing inspirations for global poverty alleviation governance.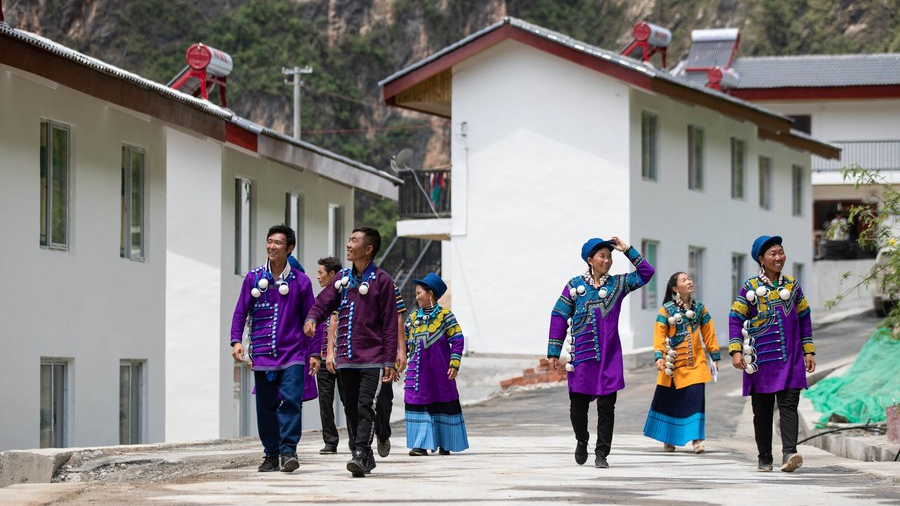 President Xi is leading China to a well-off Society
Since taking the helm of the Communist Party of China (CPC) leadership on November 15, 2012 and assuming the presidency on March 14, 2013, Xi Jinping has led the CPC and the Chinese people to achieve its "two centenary goals" and the Chinese dream of national rejuvenation by 2050. During Xi's presidency, the target of poverty reduction has acquired severe importance on the road to achieving a moderately prosperous socialist society by 2020. In November of 2013, President Xi first put forward the concept of targeted poverty alleviation. He said at the annual session of the National People's Congress in Beijing on March 8, 2017 that "It is the Party's solemn pledge to help all impoverished rural populations out of poverty under the current standard and delist all poor counties by 2020," 10 years ahead of the UN Sustainable Development Goals' target of eradicating global poverty by 2030.
By now, China has eradicated regional overall poverty by and large, with the number of impoverished people falling to 5.51 million at the end of 2019 from the 2012 year-end figure of 98.99 million, and the poverty incidence rate dropping to 0.6 percent from 10.2 percent during the same period. For seven years in a row, China has lifted more than ten million people out of poverty annually. By the end of May this year, 780 out of 832 poverty-stricken counties across the country had left poverty behind.
Facts and figures confirm that China is well on its way to achieving its 2020 poverty elimination target defying the unexpected challenges brought about by the COVID-19 pandemic this year.
India can learn from China in fighting poverty
Despite India disliking comparisons to its neighbor China, India lags far behind China in battling poverty and in advancing the living standards of its poor citizens. The Global Hunger Index 2019 of 117 countries report shows India has slipped down five positions to 100 from 95 which is much below its neighbors and it is cause of concern. It is a pity that after 72 years of India's independence, the country has the highest number of people living below the poverty line, with 30 percent of its population under the $1.90 a day poverty measure, according to the World Bank's poverty line norm.  Year after year, India's anti-poverty programmes are getting bigger without getting better. The outcomes of India's various poverty alleviation programmes such as Mahatma Gandhi National Rural Employment Guarantee Scheme (MGNREGS), the Pardhan Mantri Gramodaya Yojana (PMGY), Antyodaya Anna Yojana (AAY), to mention a few, are poor.  China's best practices and successful experiences in poverty alleviation can be inspiring for India where 270 million people live below the poverty line.
The Chinese experience since 1978 shows that a developing country should take the improvement of people's livelihood as a top priority, and take poverty eradication as a core human right, as poverty, especially abject poverty, undermines basic human dignity and many basic rights. With a truly remarkable track record, China is undoubtedly a world-leader in poverty reduction. Developing countries including India need to draw lessons from China's determined efforts to eliminate poverty, following the country's medium- and long-term policies in poverty alleviation projects, according to their own socio-economic-political conditions.